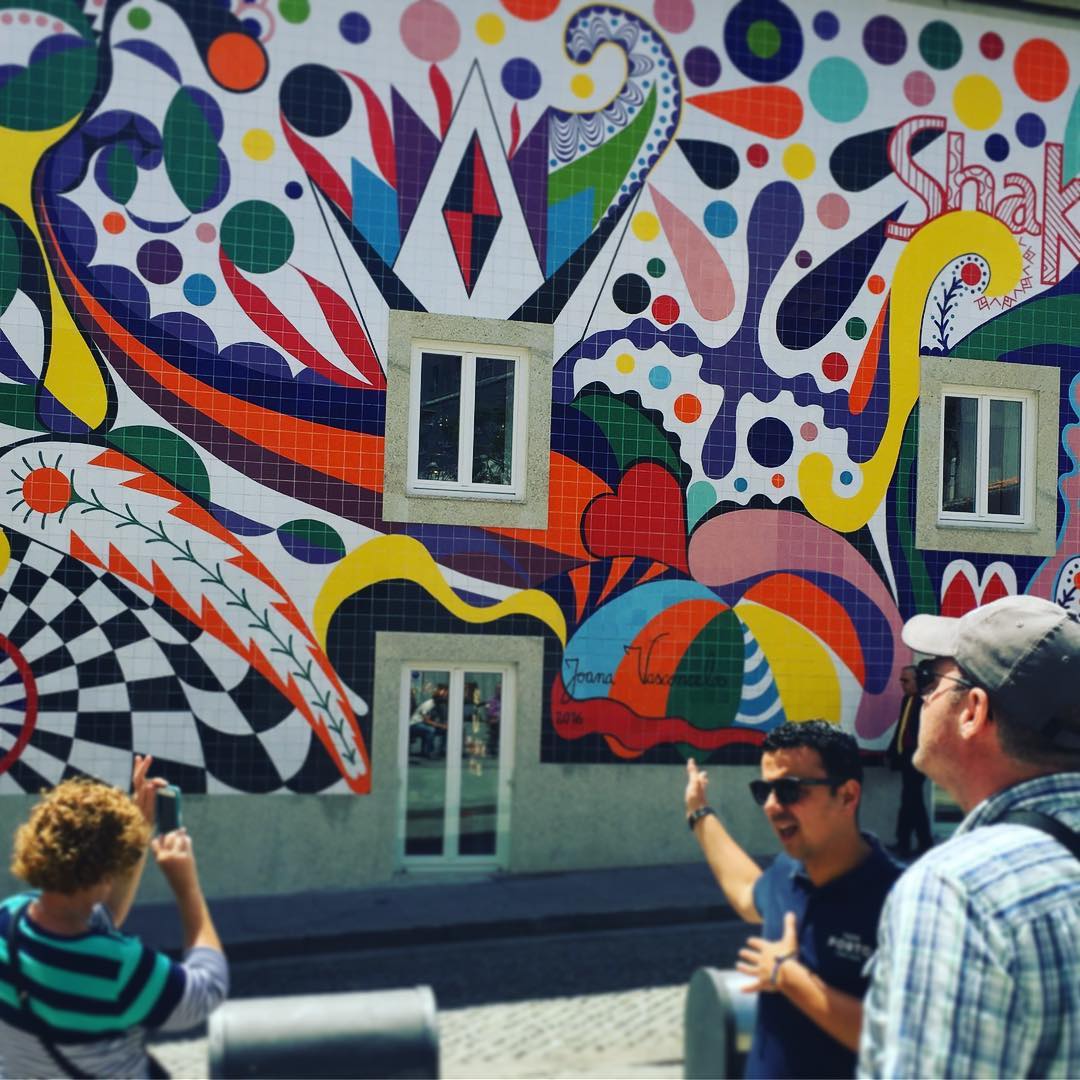 Posted on May 25, 2020
Instagrammable spots in Porto? We know a few!
No matter where we go, we often come across a scene, a landscape, or even a tiny detail that makes us want to share it with our friends on social media, especially on Instagram.
Porto is filled with great iconic locales – Avenida dos Aliados, Ribeira, Torre dos Clérigos – but there are also plentiful lesser-known spots that are just as instagrammable as the classics. Here are our top 7 picks for must-have Instagram shots in Porto.
1. Jardim do Palácio de Cristal
From the Jardim do Palácio de Cristal gardens, or Crystal Palace Gardens, you can enjoy one of the most stunning views over Porto, Gaia and the Douro river. You will also come across peacocks, beautiful gardens, different varieties of trees and gorgeous fountains. It is definitely one of the most instagrammable spots in Porto and worth a visit.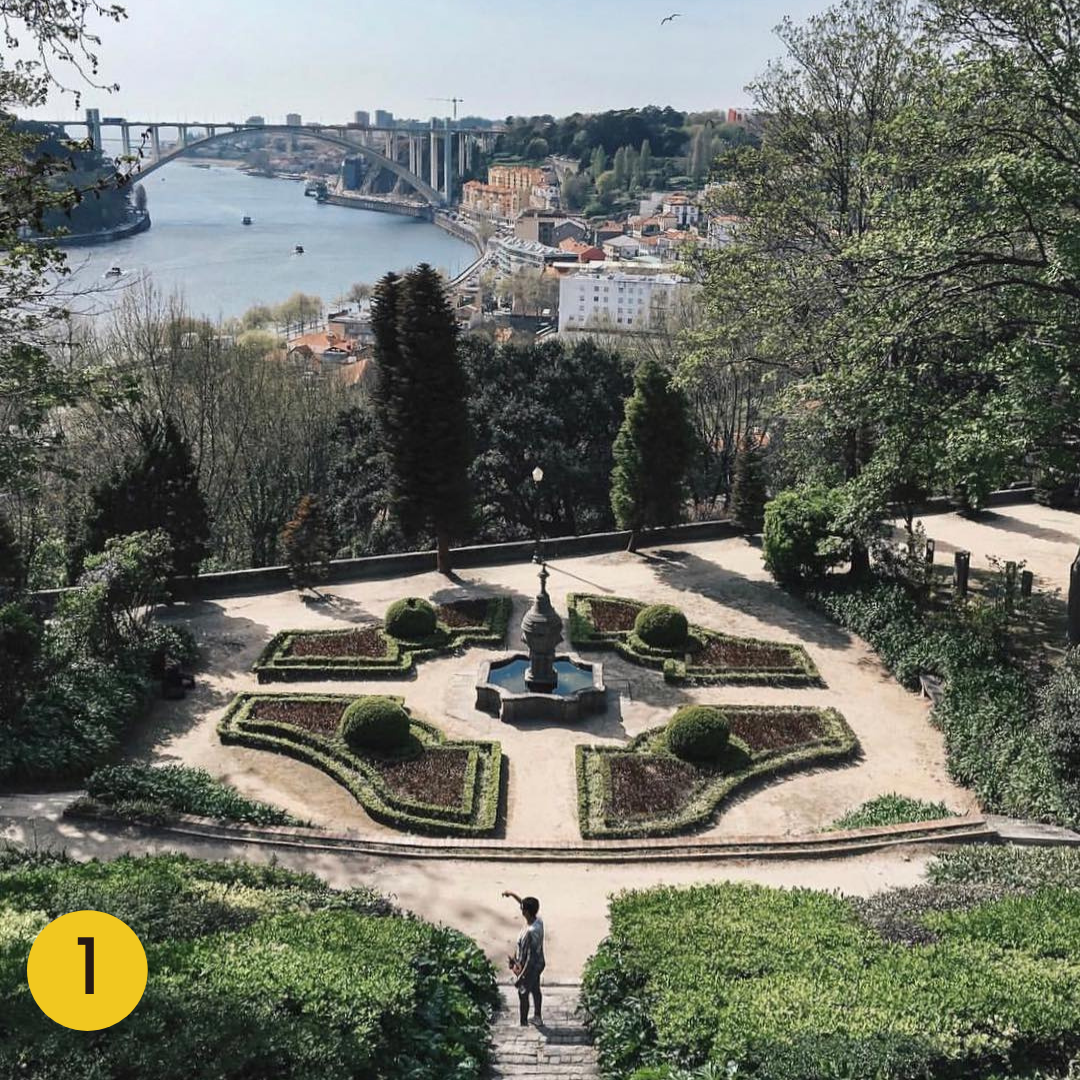 2. Muralha Fernandina
This might be one of the best-hidden spots in the city. Muralha Fernandina, or Fernandina's Wall, is located close to Porto Cathedral and the only way to get there is through a door just next to the Church of Santa Clara. Not the most obvious entrance, but if there is a big door that you think you shouldn't enter, that is probably it. The tower at the end of the wall offers a unique view that covers the Douro river, the Dom Luís I bridge, Gaia, Infante bridge, and Serra do Pilar. An unmissable top instagrammable spot in Porto.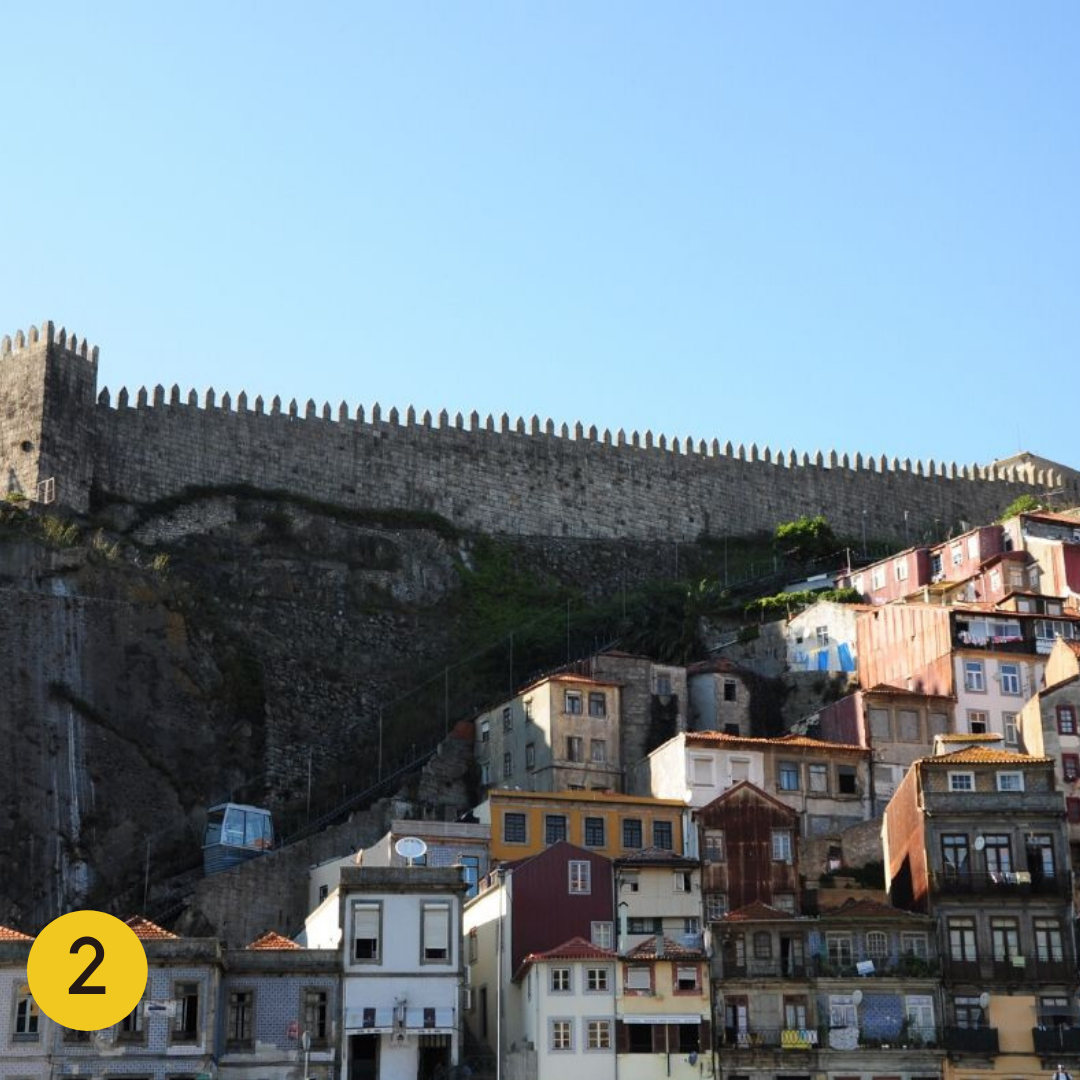 3. Avenida dos Aliados
Avenida dos Aliados is Porto's central avenue and an unavoidable instagrammable spot. You can see Porto City Hall on the top and a line of Art Deco and Art Nouveau façades covering both sides of the avenue. Oh, by the way, this statue is of King Pedro IV.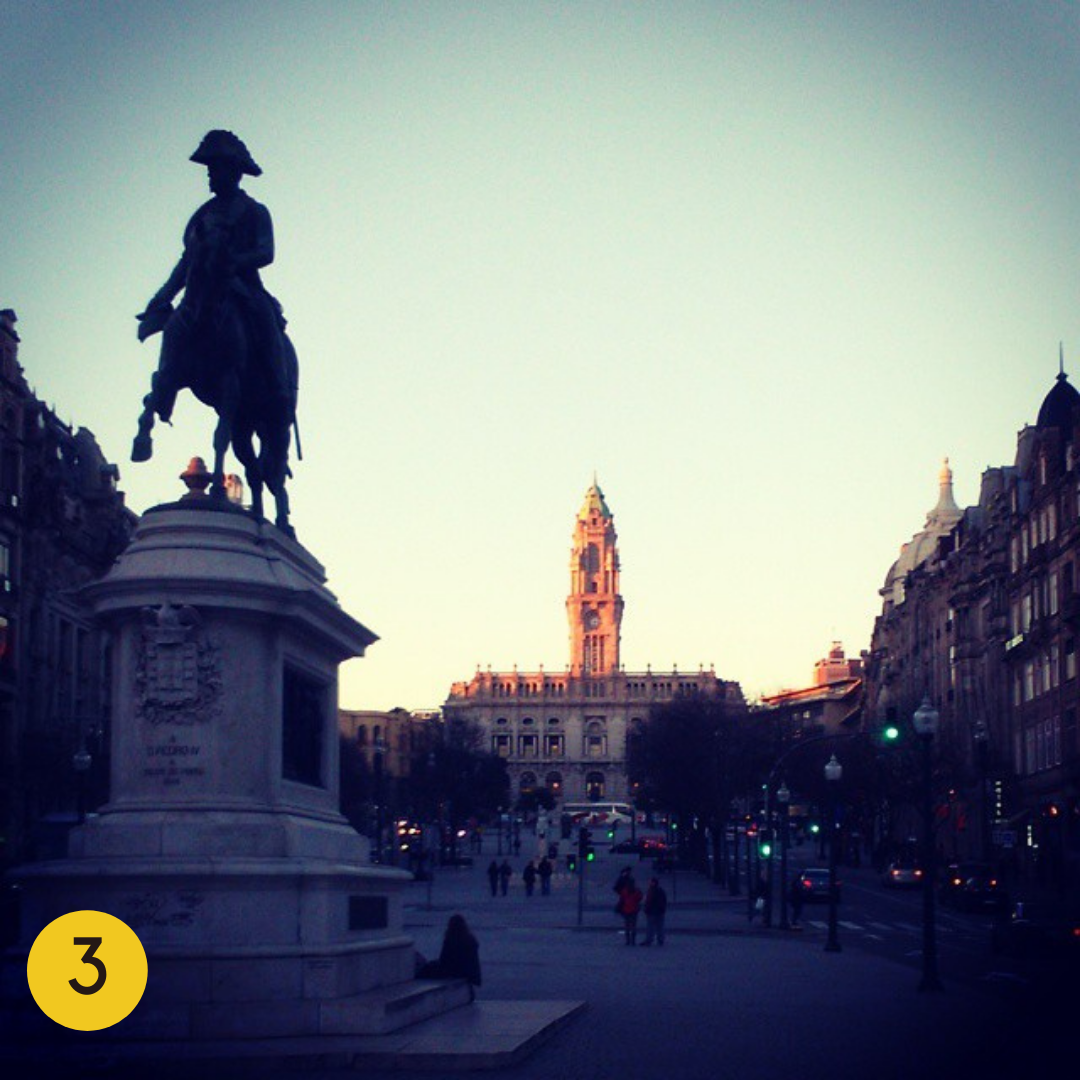 4. Miradouro das Virtudes
This is the spot chosen by many locals and tourists alike for enjoying a cold beer or a refreshing wine while watching the sunset. Drinks aren't mandatory and lazy book reading or cat napping or just landscape appreciating are all welcome activities to undertake in this beautiful spot. Stunning, isn't it?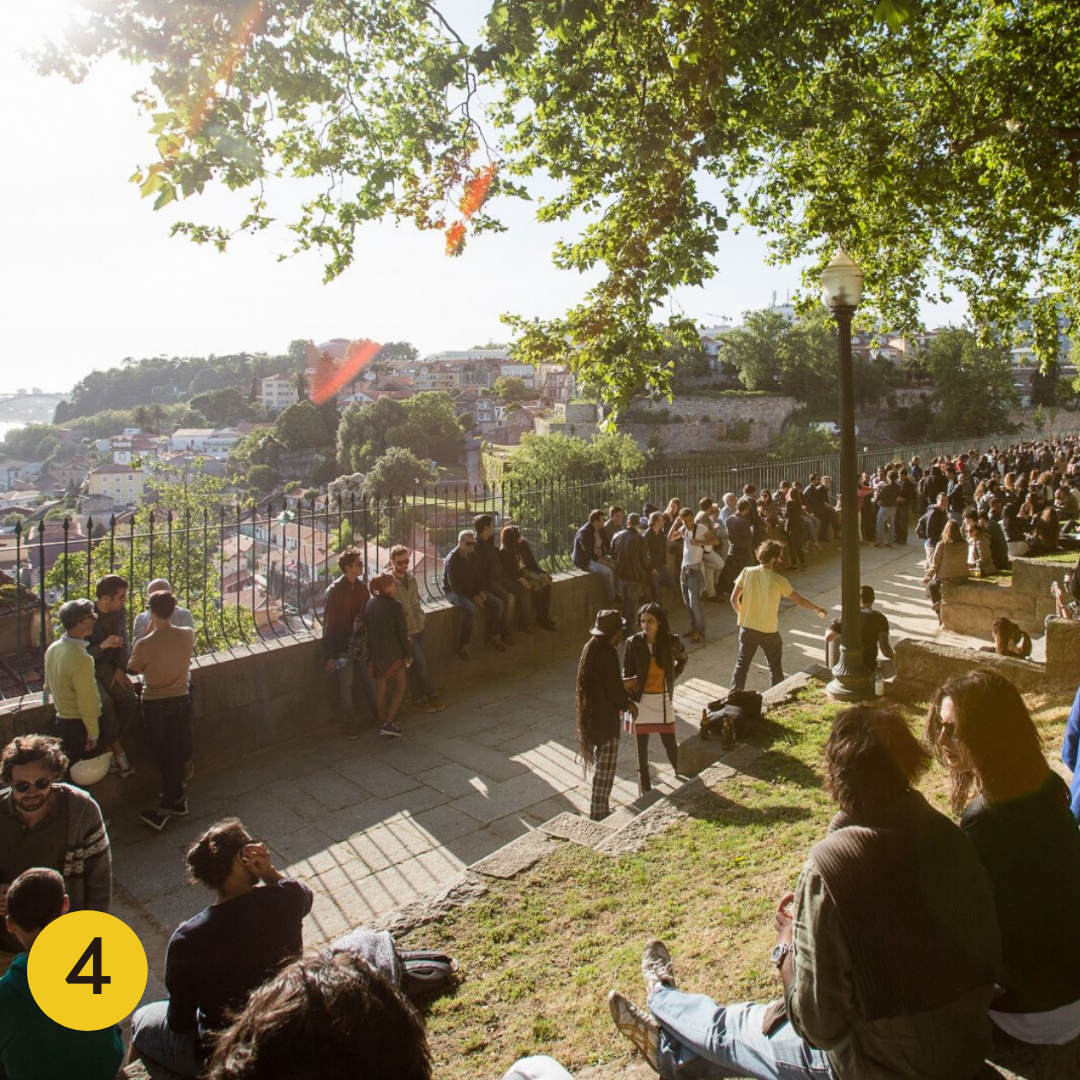 5. Miradouro da Vitória
From this lookout point, you have access to an amazing view over Gaia, the port wine cellars, the Dom Luis I bridge, the convent, Palacio da Bolsa, Sé Cathedral and lots of traditional red roofs. Oh, and it just happens to be on our Downtown Food Tour!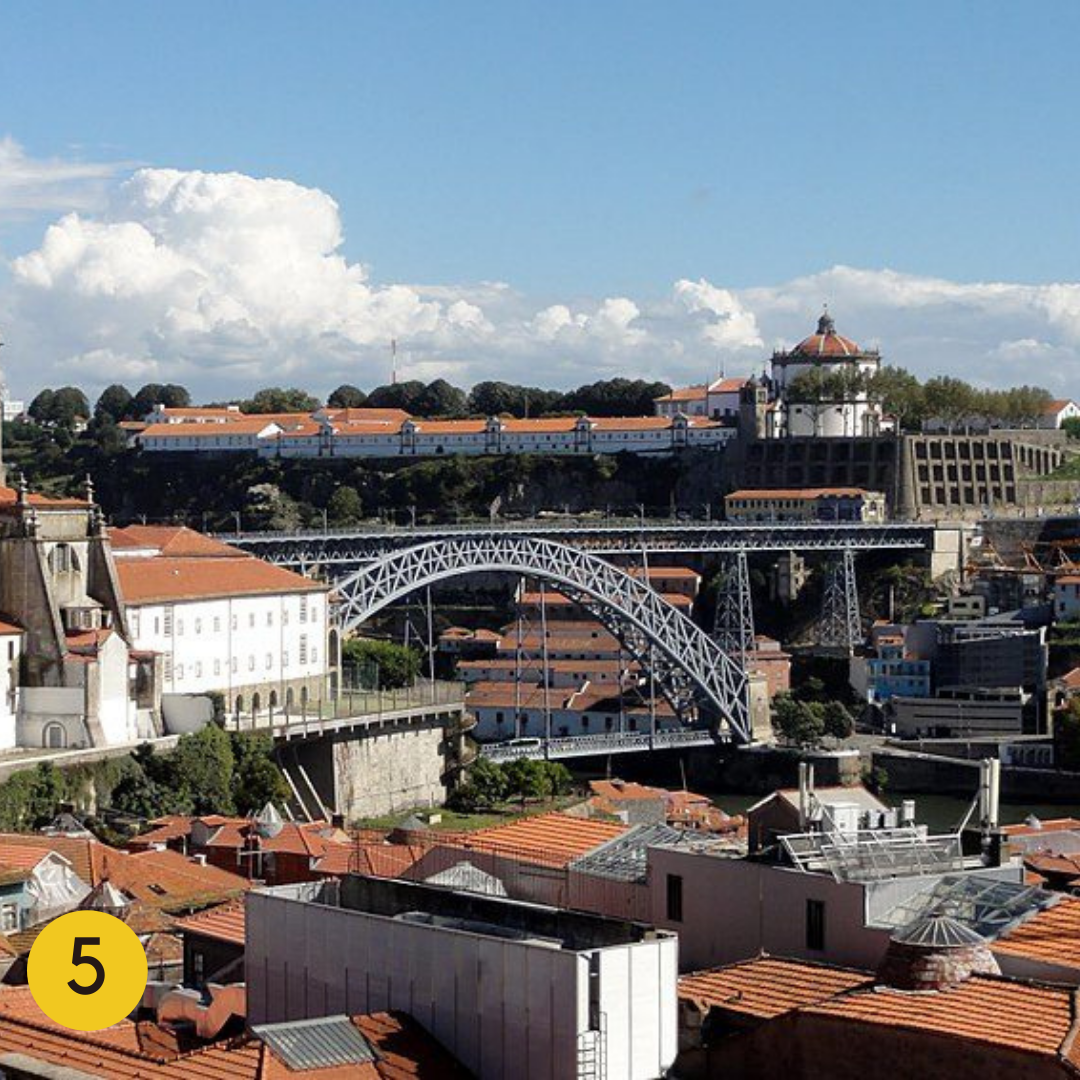 6. Sé Catedral
Sé do Porto, or Porto's Cathedral, is located in the historical city centre and is one of the oldest and most important monuments. Not only does it offer great views over the city, but the building itself is one of the most instagrammable spots in Porto.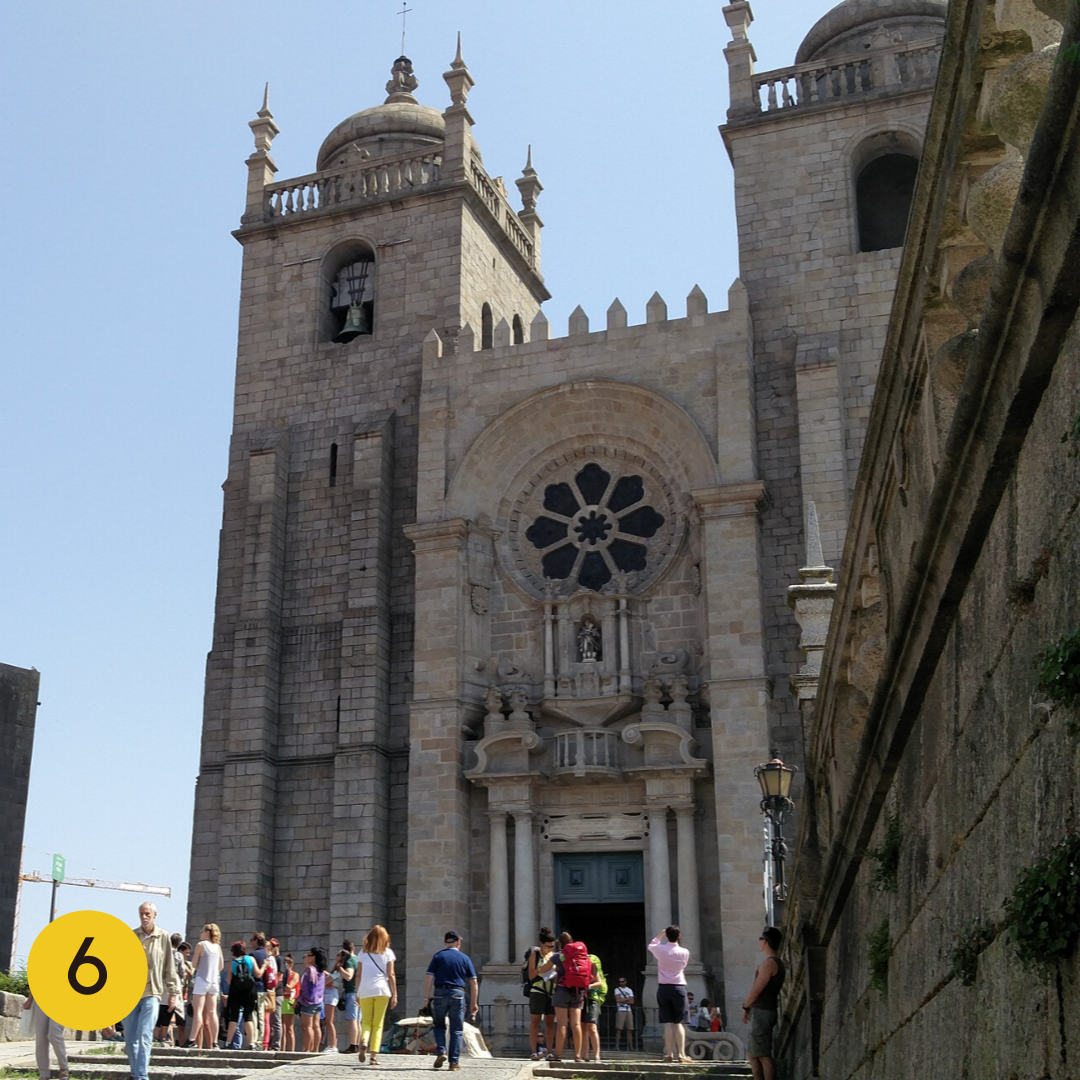 7. Tile wall by Joana Vasconcelos
This is probably the most recent addition to the list of instagrammable spots in Porto, it doesn't offer any spectacular views over the city, but it is impossible to walk by it and not take a photo. It's located in the historical city centre, on the sidewall of a recently opened restaurant, and was composed by a renowned portuguese artist, Joana Vasconcelos.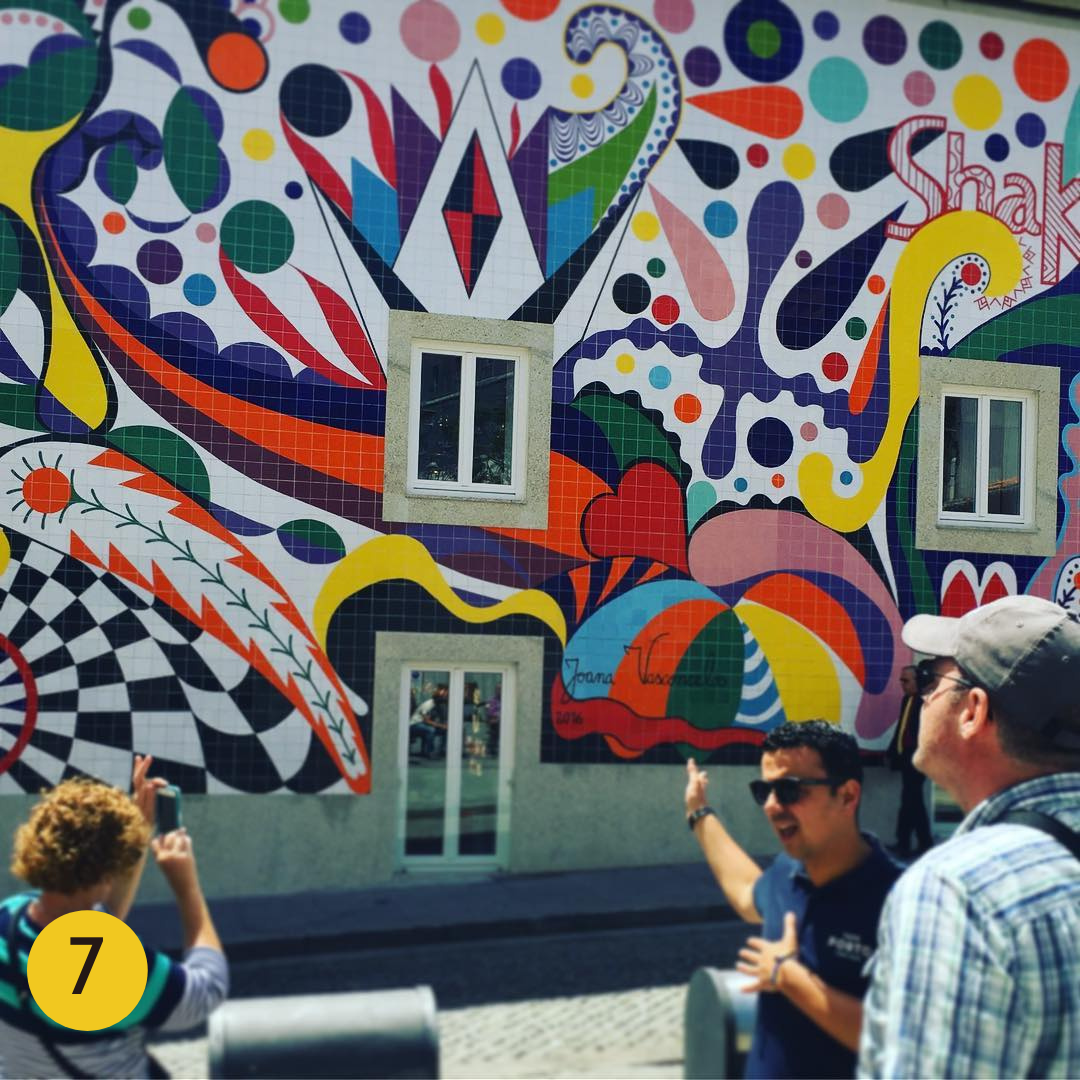 There are a lot of instagrammable spots in Porto and one article wouldn't be enough to cover them all. Some are more obvious than others and we tried to combine a bit of both on this list. We will probably have to write a second article to add more spots but in the meantime, let us ask you, what other spots in Porto would you add?
Find out these and other great photo spots in Porto while you discover its food, history and go beyond the tourist attractions for a taste of the real Porto on one of the best tour experiences in the city. We provide delicious Porto Food Tour routes that cover something for everyone's tastes and preferences. Get your camera and your palate ready and let us share our love for Porto with you!

Yours truly,
Taste Porto Foodie Team
Discover Porto's food secrets and have a wonderfully personal experience on our Food & Wine tasting tours
Book now
Don't forget to share this post