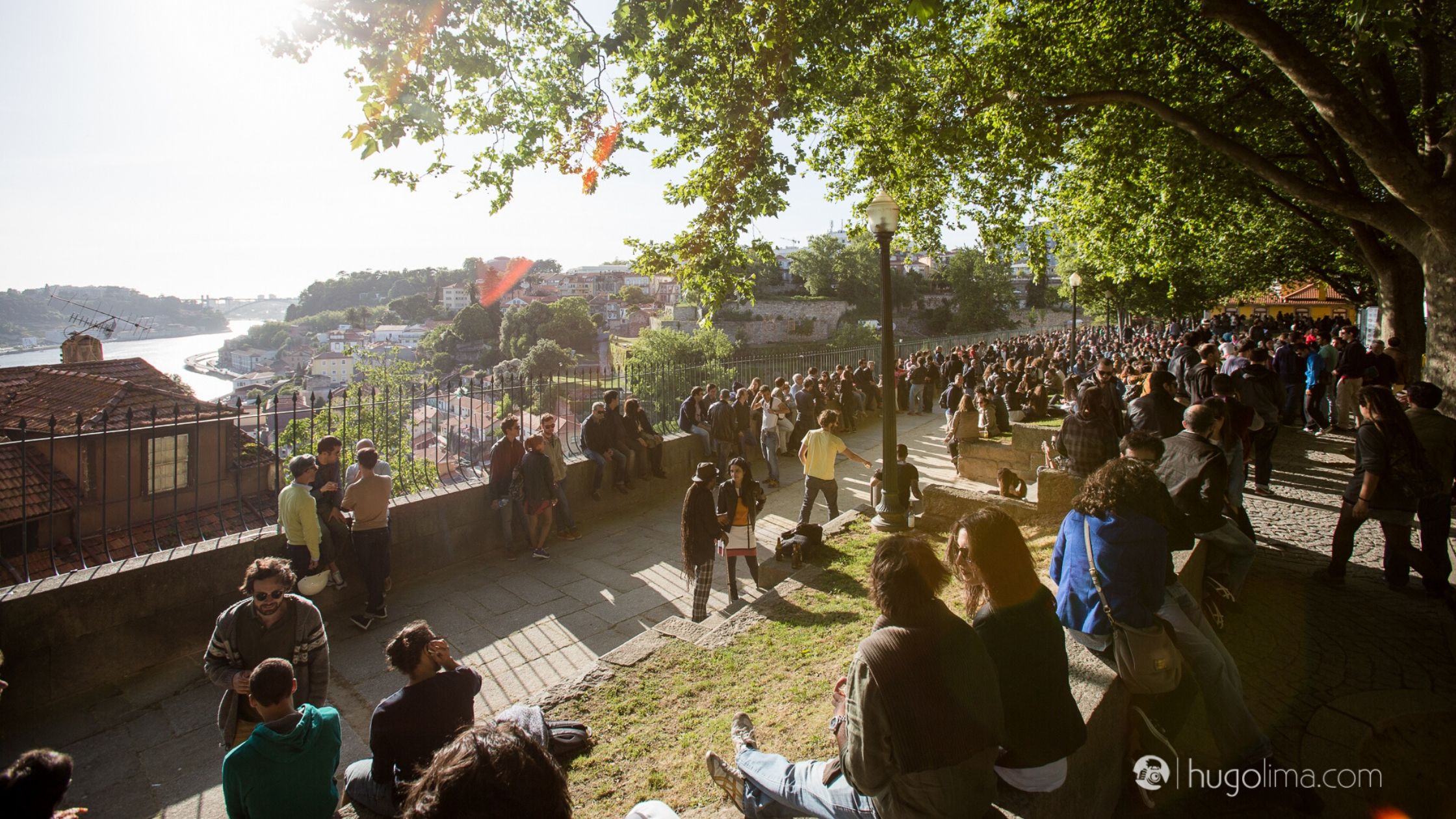 Posted on June 22, 2020
Falling in love with a city feels pretty much the same as falling in love with a person. At least that's how it worked out for me when I first set foot in Porto. I fell in love. And if you fall in love, well, then everything is easy.
I'm in love with Porto
At first, I felt thrilled with the beauty, the landscapes, and the food. Oh, the food! I'll be honest with you: Portuguese do food pretty well. Then the warm temperature and the rays of sunshine on my skin was the best feeling. I felt at home. And I haven't stopped feeling that way ever since.
Once a year I take a trip to Portugal and I do my best to spend more time on each new visit. My long-term goal? Moving into Porto when I retire.
As I wander the streets of Porto I never know what I'll stumble upon. Every single day I find new details in buildings and places I already visited thousands of times before. It's like the city unveils itself to me slowly, step by step. It's not a one-night stand, it's a never-ending love story.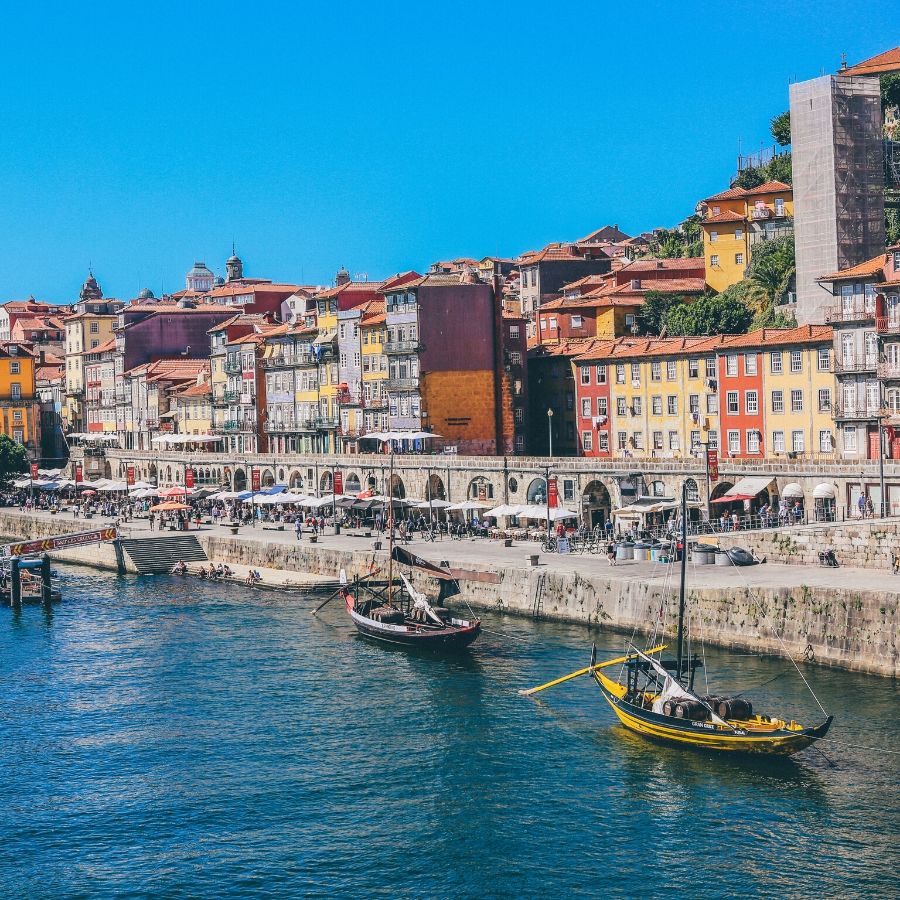 Of course, I adore the most popular attractions in Porto. I love the narrow streets, the colorful houses in the iconic Ribeira, and the breathtaking views from both the city and the Douro. But I'm almost sure that this love for Porto has nothing to do with the well-known reasons why anyone should visit the city. I'm pretty sure it has nothing to do with the delicious Francesinha (which is great) or the Pastel de Nata (which is also wonderful but it's not typical from Porto). After thinking about it for a minute or two I come to the conclusion that this love for Porto has nothing to do with climbing up Torre dos Clérigos, walking across D. Luís I bridge, or visiting a Port wine cellar in Gaia.
Once done with the city's hotspots, I realize that if I ever had to explain why I have chosen Porto as my second home, I'd have to enumerate all the profound and non-obvious reasons that lead to the growth of some butterflies in my belly at the very mention of the word "Porto".
I'd have to mention all the things that you can't see if you only stay here for 24 hours. I'll have to tell you about what I see from the window of my room at Rua do Duque de Saldanha, in Bonfim. Actually, did you know that Bonfim was considered one of the coolest neighborhoods in Europe?
Porto is Portugal's food capital
You may be wondering when did I realize that Porto was turning into my second home. Well, it was a long time ago. I was sitting in my customary old-school Porto restaurant, drinking the second coffee of the day, and I remember "Heaven is a place on Earth", by Belinda Carlisle, started playing in the background and this thought occurred to me: "I can imagine myself living in this city forever".
Then I saw a troupe of tourists marching by. I could see that they were following their guide in an orderly step to the next tourist honeypot and, inside my head, I could hear a voice shouting: "Bring them here. They will love it here. There's "prego" (rump steak with ham and a fried egg), "pernil" (roasted pork leg) and "chanfana" (slow-cooked goat with wine and spices). Bring them here." The door opened and a couple of locals came in. The voice inside my head calmed down. "Heaven is a place on Earth" and I'm sure that guide took those tourists to one of the 5 million places worth visiting in Porto, but yeah: they would have loved this particular spot.
In Porto, I've tried some of the world's best kept culinary secrets:
Dear Porto, it's very clear our love is here to stay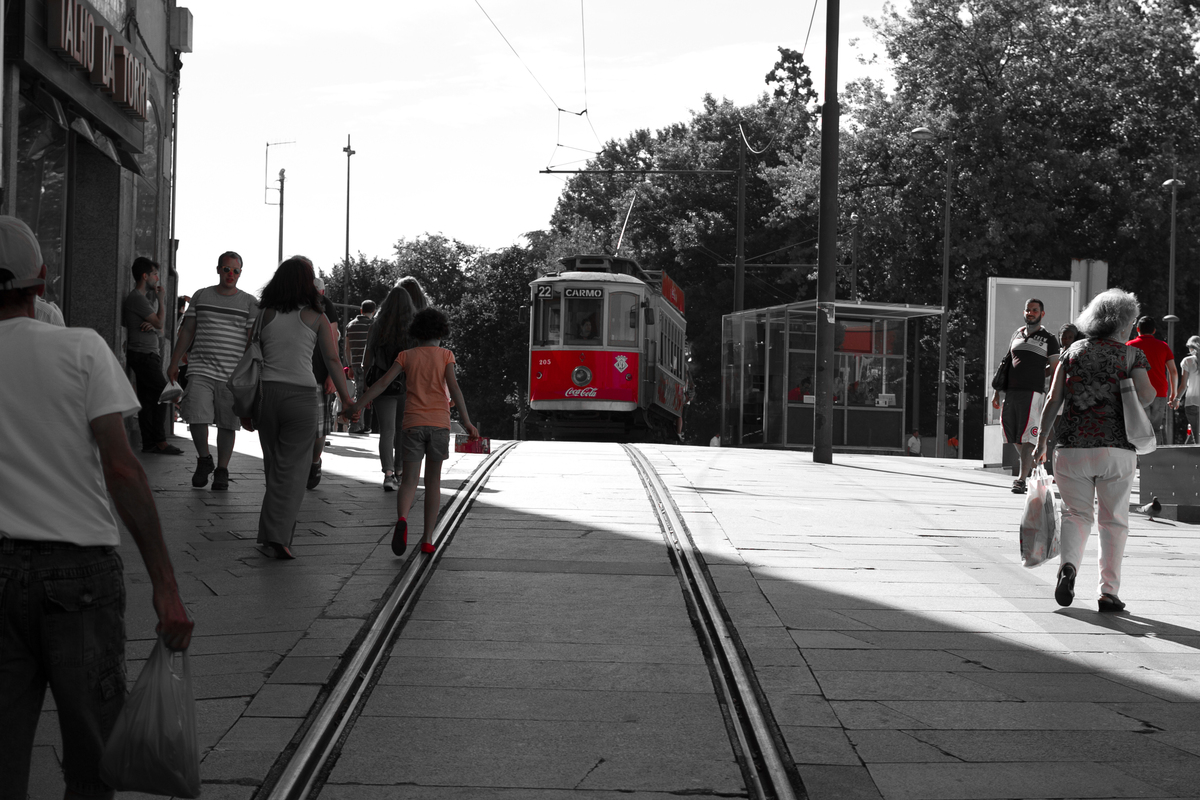 Porto has so much to offer and is such a walkable city. From the Douro river towards the train station, you can see the echoes of its background on a daily basis as you walk in the city. Speaking of the train station… It's absolutely mindblowing what's happening in that train station. As soon as you walk inside that place be prepared: your breath will be taken away.
São Bento train station is decorated with over 20,000 Portuguese tiles – "azulejos" – reflecting scenes from the history of Portugal – stretch from floor to ceiling. You'll see these tiles on facades of churches, apartments, and other buildings around the city as well. Portuguese have a thing for tiles.
If you're a fan of architecture, you'll also enjoy a visit to Café Guarany and Café Majestic (the crown jewels of Porto). Going inside these places will make you feel you are walking back in time and, as soon as you grab a cup of coffee, the surroundings will make the coffee taste even better. Believe me!
On my way home, I've decided to stop by at the very traditional Bolhão Market to get all my favorites: Portuguese pâtés, sardines, and cheeses from unique producers from all around the country. The place has stayed true to its home-city roots. Everything is traditional and tasty. Bolhão Market is loud and fun and its vendors are adorable. You must have met some of the ladies who work there on Anthony Bourdain's Porto episode. Those ladies are like food encyclopedias, seriously. They will tell you everything you need to know about the traditional culinary culture of this city.
Sometimes I get tired. After all, Porto is quite a hilly city, it can be very rainy – Porto is rainier than London. And sometimes I think about not coming back here. But then the Spring is just around the corner. The city slowly wakes up, the river is still calm and the houses are touched in warm light. I go for a stroll around Jardins do Palácio de Cristal and, because more walking equals more amazing views, I fall in love with the city again.
It's very clear our love is here to stay, Porto!
My friends used to laugh at me for saying this but I deeply believe that getting a flight ticket to Porto is the closest any human being can get to the feeling of receiving a letter from Dumbledore.
Things I dislike about Porto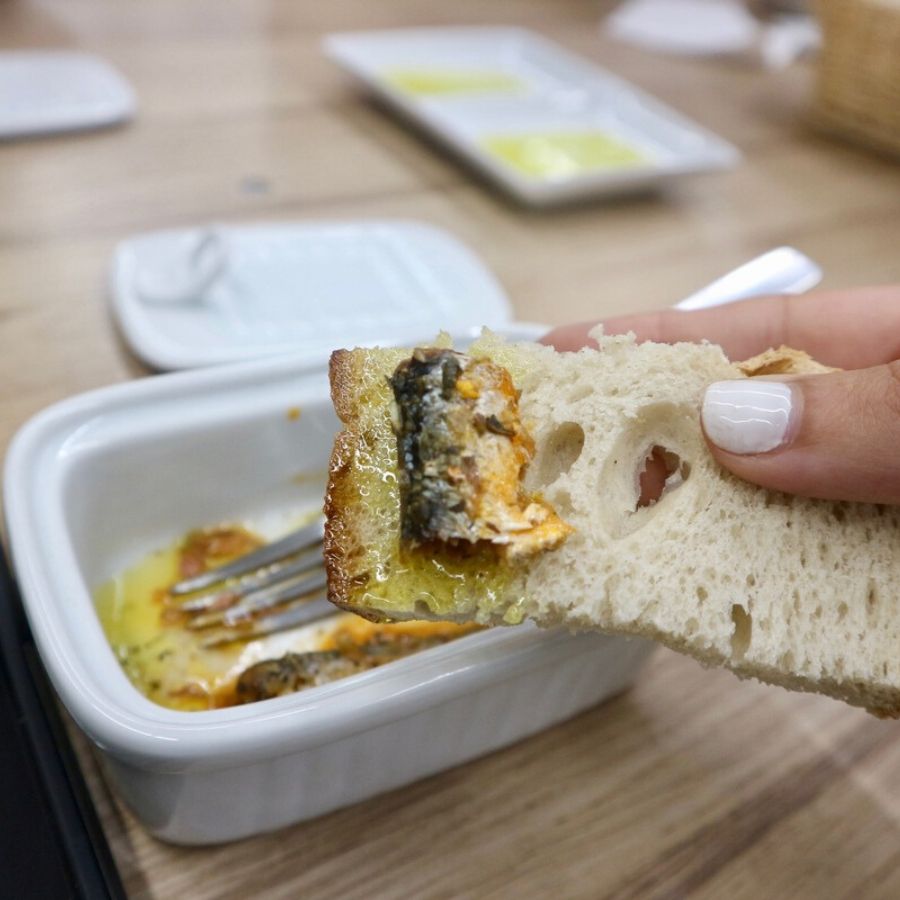 Like all true romances, the things I disliked at the beginning of my relationship with Porto are the things that I miss the most when I'm away. I arrived in Porto thinking I wouldn't like sardines and now I don't spend a week without eating sardines. The camellias, blooming in Spring, would make me sneeze two, three, four times in a row. Now I would like it better if Porto had camellias all year round.
As the day begins to approach the end, I get a message from a friend inviting me to watch the sunset at Virtudes. This is the go-to place for a romantic pink-and-orange sunset right on the Douro river. I grab some beers and lupini beans and head to the narrow park along Passeio das Virtudes. As I arrive there, I see people of all ages, playing musical instruments and, like me, waiting for the sunset.
Portuguese remind me of Hobbits: in three months you get to learn everything about their culture and habits, but, after 100 years, they can still surprise you.
As the sky turns black, it's time for a meal before dinner. My friend and I decide to go for a cured ham sandwich at Taxca. The space is unpretentious and intimate. Carnivores will be in their element as it's all about the meat here.
After some glasses of the oh-so-typical espadal wine, we move to another place. Dinner at Abadia. As traditional as a Porto restaurant can get.
Portugal is a country with a long history of exploration and fishing, so it's no surprise that it is a country that loves fish and seafood. I order the Gomes de Sá codfish and my friend orders "tripas" (another very typical meal in Porto). Each dish arrives at the table with a short introduction by the charming staff. Even though they serve delicious old-fashioned Portuguese desserts, I order a 30-year tonic Port as dessert. What do you mean I can't have alcohol for dessert, Mom?
Speaking about alcohol, I'm sure you already know that Porto is home to hundreds of award-winning wines. I'm a big fan of this beverage, therefore I can't let you go without telling you about the wine styles in the Douro region. Depending on sun exposure, there are wines with different profiles. Amazing whites and amazing reds. After living here for a while I can say that there are as many wine profiles as people profiles. But all have one thing in common: they are all original and great.
If you're a wine lover, I'd recommend you to visit Prova, a wine & petiscos bar focused on traditional Portuguese gastronomy, where you can also do a Port Wine class. I did it when I went for a Food & Wine Tour with Taste Porto and it was great!
I'm guessing you won't be surprised if I tell you that wine consumption in Portugal is also one of the highest in the world. This does not mean that everyone is getting drunk! This statistic is based on the fact that most people drink one glass of wine for lunch and dinner, something that, in moderation, has been proven to be good for the heart.
From where I'm sitting, I can see a troupe of tourists. Tourist arrivals have increased since 2017 when Porto was considered Europe's best destination. I can see there's this tall man, across my table, reading some Portuguese poetry to the group of tourists sitting nearby. I can tell they don't understand a word, but somehow they are having the time of their lives.
The Atlantic ocean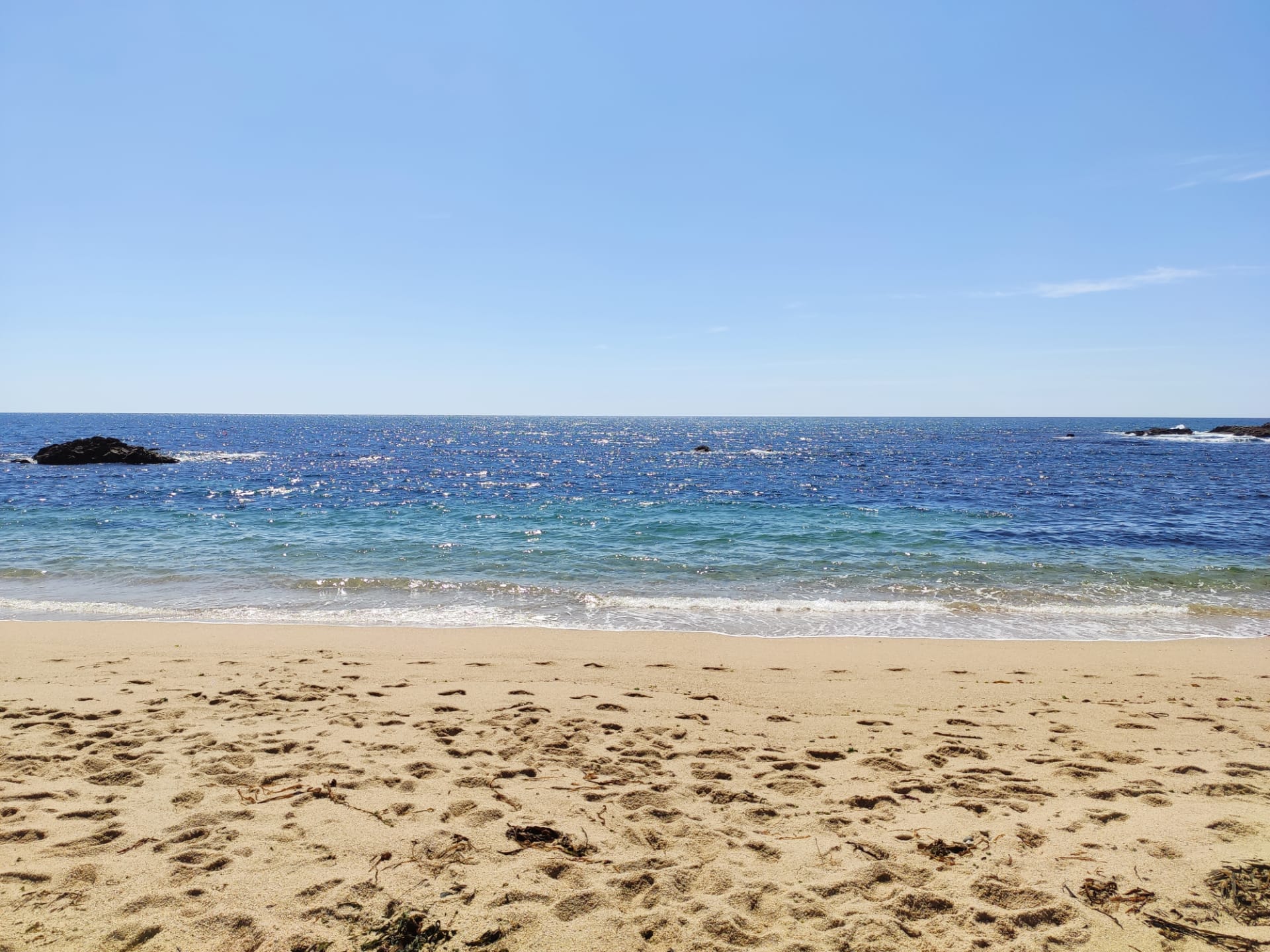 After dinner, we go for a walk along the beach, in Matosinhos. Sophia de Mello Breyner, a popular Portuguese writer, wrote: "When I die I will return to seek the moments I did not live by the sea."
The Atlantic ocean is right in front of me. And, as I stare at it, I know I am exactly where I'm supposed to be.
That's the thing about Porto, you know? You either fall madly in love with it or you'll want to pack up and rent an apartment in the city. Porto takes love to a completely new level!
Follow my example and join Taste Porto Food Tours for an authentic slice of local life.

Yours truly,
A Porto Foodie
Discover Porto's food secrets and have a wonderfully personal experience on our Food & Wine tasting tours
Book now
Don't forget to share this post