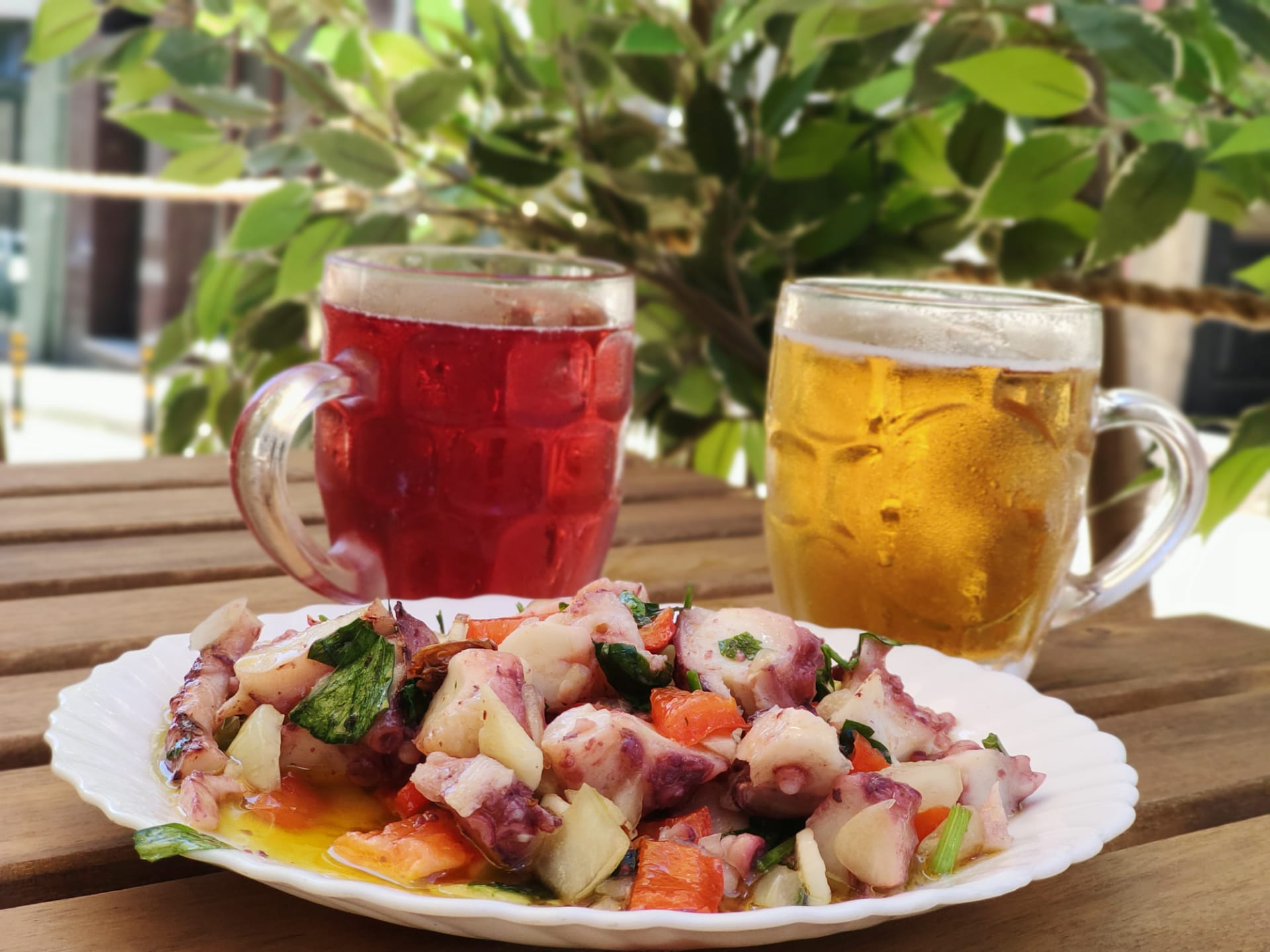 Posted on September 8, 2021
Calling all foodies: this one's for you!
At Taste Porto, we are tripeiros (tripe-eaters, the nickname of the people of Porto and the name of an entire culture) of body and soul. We think:
we live in the best city in the World;
that our moms are the best cooks on the Planet;
that there is nothing like Northern Portuguese hospitality.
But the amazing thing is: we are not alone! If you've been following us on social media lately, you already know that we are always talking about the power of food to build community, and… oh boy! There's a huge community of fellow foodies here in Porto eating their way through the city.
But, after all, where do Porto foodies go to eat? We asked a few of our foodie friends or people we respect as foodies for their tips in Porto. Their unanimous response? Take a Food Tour with Taste Porto!
Where do Porto Foodies go to eat?
TABERNA SANTO ANTÓNIO
If you want traditional homemade Portuguese food, this is the place to go. Family-owned, rowdy with amazing food. A must-go place. Make sure to taste "pataniscas de bacalhau" and the chocolate mousse for dessert with a shot of "aguardente".
EMOTIVO
Bound to be Taste Porto co-founder's favorite new place in town. It was the last restaurant André and his girlfriend went to just before their baby girl was born. They only have one option: a tasting menu of traditional Portuguese gastronomy presented traditionally, no twists no turns, as simple as it gets. 55€ a couple with drinks on the side. Sara, the chef, cooks right there, so you can see the show taking place, and she is a true talent.
CASA DE PASTO DA PALMEIRA
Close to the river mouth, a place for you to enjoy a relaxed lunch or dinner. The landscape is gorgeous and the food comes in small portions, for you to share and for you to try more options of the menu. The base is Portuguese gastronomy but with a twist of modernity. Take tram #1, from Saint Francis Church and the final stop will bring you here. After lunch walk to the ocean side, which is a 5 min walk.
BELOS AIRES
A love story brought to the table: Argentinian chef and Portuguese wife, and the menu has both influences. The Argentinian steaks are delicioooooous and the octopus is to die for. Amazing wine list.
O RÁPIDO
It's every Dad's favorite. Amazing wine list and tremendous food. Rosa, the chef, has been here for over 25 years and the food keeps the high standard of quality they aim at. Fresh ingredients and delicious food. The fish fillets and the octopus fillets, the roasted short ribs, and their bean stews are some of the reasons you should go there as often as you can.
ELEMENTO
A restaurant where everything is cooked under wood fire! The chef Ricardo, after 10 years in Australia, where he became Executive chef of Sidney's Shangri La Hotel, decided to come back to Portugal and settle in Porto with this fantastic restaurant.
TITO 2
If you can find time to visit Matosinhos Beach and the food market, try to have a grilled fish lunch. And the place any Porto foodie recommends is Tito 2. Amazingly fresh fish (at this time of the year sardines, seabass, sea bream, and, our favorite, turbot). Have a seat, ask for "petinga" (tiny micro sardines deep fried) and octopus salad or a fish soup to start while you wait for the grilled fish.
ESPLANADA MARISQUEIRA ANTIGA
This is the place we took Anthony Bourdain to for a shellfish frenzy. Ask for "carabineiros" (langoustines), amêijoas à Bolhão pato (stewed clams in a wine and garlic sauce), "gambas" (steamed prawns) and a portion of shellfish rice stew if you are still hungry. And don't miss on the "sapateira recheada" – rock crab pate… unreal delicious.
NABOS NA PÚCARA
One of the places downtown Porto we love to go to for some "petiscos". The fish soup is just fantastic. You can thank us later!
CATRAIO
THE craft beer bar in Porto and one of the tasting locations on our Craft Beer & Food Tour. If you want to try a different taste from the regular beers, go there!
TAXCA
A locals-only spot. After so many places opened as "tascas" and "tabernas", these guys come along with THE real thing. No fancy stuff, no high prices, just exactly as it was before the 2000's. Taxca is simple and honest. You get your "bifana" sandwich at the counter and you enjoy yourself.
GAZELA
This is the place for Porto's hot dog. One of the places we took Anthony Bourdain to when he visited Porto.
LADO B OR GOLFINHO
The two places you should go to for "francesinha", Porto's signature 2500 calories sandwich.
PROVA
Closed on Tuesdays and Wednesdays. Beautiful place, a tremendous jazz music playlist, and wines from all over the country. Uncomplicated Diogo, a former mechanical engineer turned sommelier, just wants you to enjoy good Portuguese wines… and yourself.
Are your taste buds craving more Portuguese flavors, fellow foodie?
Are you ready to discover and taste other lesser-known local traditional dishes & wines while in Porto? You might think of joining our Downtown & Bolhão Market Food Tour. Guided by our passionate local host, you will experience the Porto that tourists rarely see, taste important elements of our cuisine, and learn about the history, architecture, and culture while walking the streets of our beloved city. Book your spot today!
Cheers!
Taste Porto Foodie Team
Discover Porto's food secrets and have a wonderfully personal experience on our Food & Wine tasting tours
Book now
Don't forget to share this post