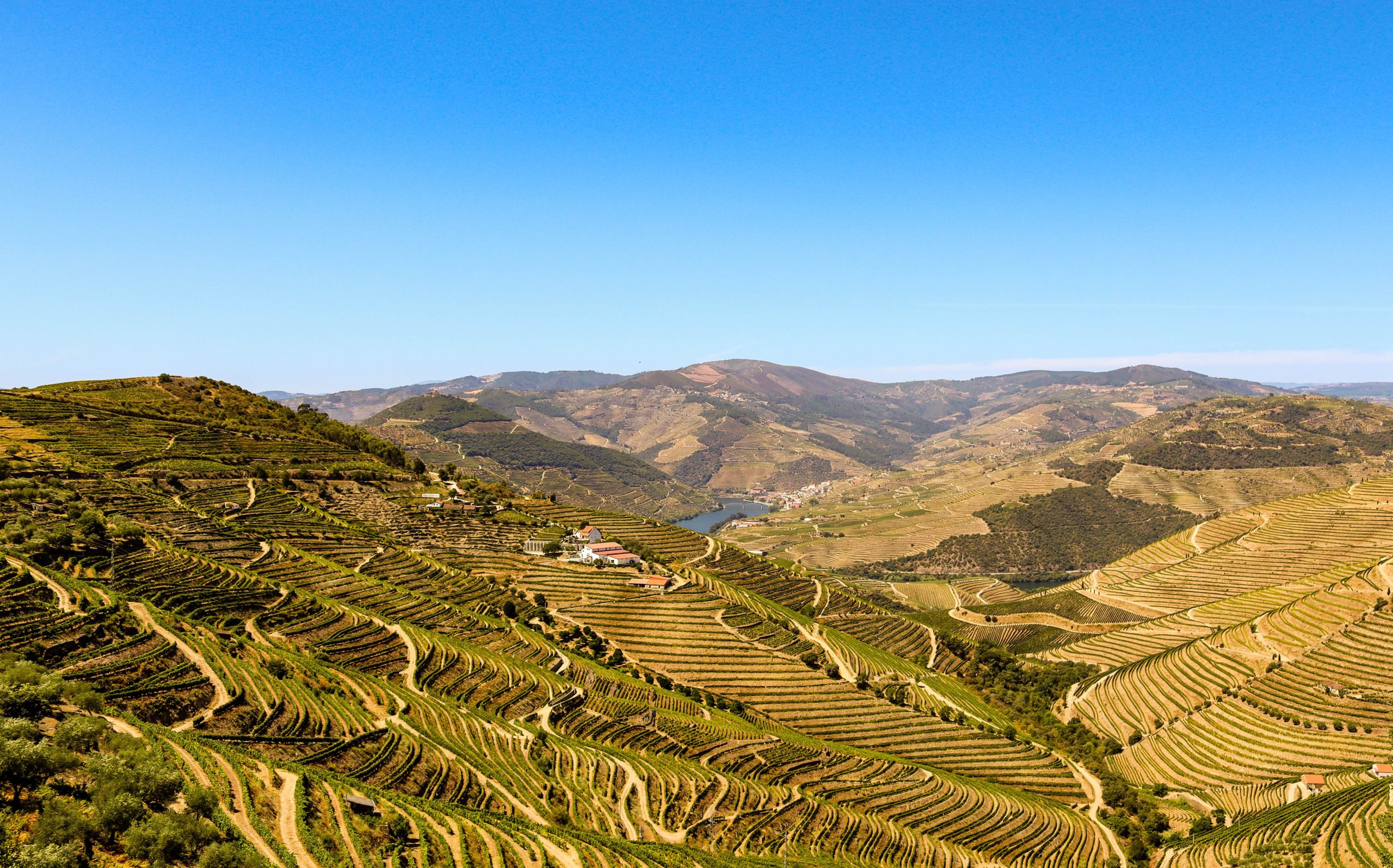 Posted on October 6, 2021
There are many vineyards in Douro and it's only natural to feel uncertain, right? But don't worry, we're here to help. We've handpicked five outstanding Douro vineyards for you to visit this year. Get ready to discover our top favorites as we simplify your search for amazing wine experiences.

Before you set off on your Douro vineyard adventure, join us for a delightful Porto Food Tour. As we navigate this gastronomic journey, your local tour guide will introduce you to a curated selection of Douro wines that will elevate your experience and leave you with cherished memories of wine-filled bliss.
Douro's Wine Tradition
Just an hour and a half away from Porto, you can find the Douro region, known as the "Enchanted Valley". Besides being "enchanted", did you know that the Douro region in Portugal is:
Unesco World Heritage site?
The oldest demarcated wine region in the world?
That's right! For over three centuries, the region has garnered immense renown for its exquisite port wines. But the table wines of this region are brimming with potential and are generating some international buzz as well. If you'd like to know how did it all start, continue reading.
Douro Vineyards: how did it all start?
Douro's wine industry owes much of its growth to the emergence of Port wine in the late 17th century. However, evidence suggests that wine production in the region may have roots dating back to the 3rd or 4th century, as ancient stone tanks and casks have been discovered.
The success of Port wine played a significant role in shaping the landscape of Douro as we know it today, with its iconic terraced vineyards cascading down steep hillsides. The story begins with the British seeking an alternative to French wines during a period of rivalry between the two nations. They turned their attention to Iberian wines, leading merchants to venture up the Douro River in search of exceptional quality.

Their quest led them to discover the robust and full-bodied wines of the upper Douro region, prompting immediate plans for transportation back to England. The solution was obvious: they took advantage of the river to ship the wine downstream to Porto. Once in Porto, the wines were transferred onto bigger ships and were finally sent to England. And this is how the wine became known as Port wine, the wine from Porto.
When is the best time to visit a vineyard in Douro?
To be honest with you: there's no bad time to visit a winery, but it really depends on your own preference.
Autumn, for instance, gives you an opportunity to see the vineyard at full tilt. For those that like to be hands-on, this is the best time to visit a vineyard. There is no fixed date for the Douro harvest season to start, but it usually happens in the second half of September. There are many activities available only during this season and there are many experiences available all year round as well.
Nearly all Douro vineyards provide guided tours and tastings. Not only will you receive a tasting of different wines, but you will also get the chance to explore the production facilities of the vineyards you are visiting.
Douro Vineyards worth visiting
QUINTA DO PÔPA
Quinta do Pôpa is a winery that breathes history, wine, and tradition. It has been passed down from generation to generation since Francisco Ferreira, known as Pôpa, built his own farm in the oldest demarcated wine region in the world. It was later expanded by his son, who added more plots of land, and "founded" the winery, with the name Pôpa to pay tribute to his father. Today, this winery is run by the third generation, Francisco Ferreira's grandsons. They offer some of the best experiences in the region such as a picnic in the vineyards, wine lunch, wine brunch, wine pairing with cheese and other regional products, wine blending experiences, and more.
Address: N222, 5120-011
Site: quintadopopa.com
QUINTA DO SEIXO
Quinta do Seixo is located between the city of Peso da Régua and the village of Pinhão and offers a breathtaking view over the valley. With a vineyard area that occupies about 100 ha, where you can find dozens of different grape varieties, Quinta do Seixo is one of our favorite Douro vineyards to enjoy a picnic, with the Douro River right at our feet. Quinta do Seixo established itself as Sandeman's calling card in the Douro Region, with an image of the Sandeman Don, the mysterious figure with a Portuguese student's cape and a Jerez sombrero. Highly recommended!
Address: Valença do Douro 5120 – 495 Tabuaço
Site: sandeman.com/port-wine/visit/quinta-do-seixo-douro
QUINTA DE LA ROSA
A small family-owned vineyard and hotel, just 1 km away from the pretty town of Pinhão. Quinta de la Rosa produces high-quality ports, wines, and olive oil. Besides guided tours and tastings, guests can stay overnight. A great opportunity to mingle with the locals, soak up the atmosphere of the vineyard, and enjoy the amazing views of the Douro River. Quinta de la Rosa is always a good idea!
Address: Quinta de la Rosa, 5085-215 Covas do Douro
Site: quintadelarosa.com
QUINTA DO CRASTO
Located on the right bank of the river, midway between Régua and Pinhão, in the heart of the Douro Valley, Quinta do Crasto has a way of stealing people's hearts. It has been in the family of Leonor and Jorge Roquette for over a century – with the earliest records mentioning Quinta do Crasto and its wine production dating back to 1615.
Quinta do Crasto today has a full range of products, from white and red Douro wines to premium Port wines and Extra Virgin Olive oils. Groups wishing to visit should book in advance and wait for confirmation.
Address: Quinta do Crasto, Gouvinhas 5060-063 Sabrosa
Site: quintadocrasto.pt
QUINTA DO VALLADO
If you want authenticity, Quinta do Vallado will not disappoint. Built-in 1716, it is one of the oldest and more famous vineyards in the Douro Valley. It belonged to the legendary Dona Antónia Adelaide Ferreira and remains to this day in the hands of her descendants. Quinta do Vallado is famous for its premium Douro and Port Wines, recognized as some of the best in the world. Their team has been investing in propelling Wine Tourism in the Douro Valley and now hosts a beautiful Wine Hotel overlooking its vineyards. A must-go!
Address: Vilarinho dos Freires, 5050-364 Peso da Régua
Site: quintadovallado.com
Any trip to Porto wouldn't be complete without a visit to the famous Douro Valley. We hope these suggestions can help you trim down the options and contribute to a successful trip planning to the oldest demarcated wine region in the world.
Wait, Porto is not only about Port wine!
Food is also a very important part of the city's heritage and history. Discover Porto's food, wine, and beer tradition, and its people through a Food & Drink tour with us. Why? Because a Food Tour is a vehicle for a city's culture. What locals eat, when, where and how much is a window into their every day and therefore, into the country's way of life. Our hosts are all passionate locals who will easily make you fall in love with our city of Porto. Book your place today on our Porto Food Tours!

Cheers!
Taste Porto Foodie Team
Discover Porto's food secrets and have a wonderfully personal experience on our Food & Wine tasting tours
Book now
Don't forget to share this post