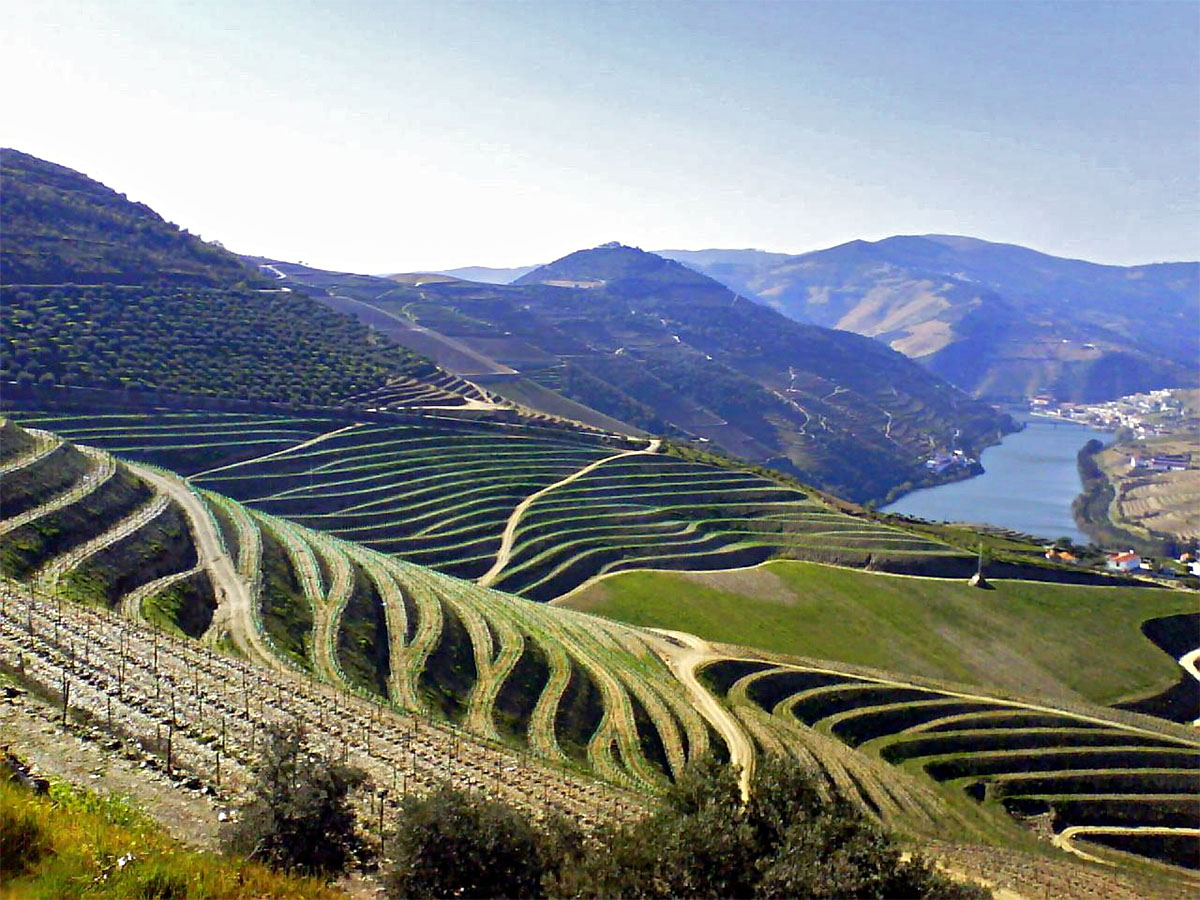 Posted on June 22, 2020
Go on a Day Trip to Douro from Porto
Just an hour and a half away from Porto, you can find the Douro Valley – one of the most beautiful wine regions in the world.
Stunning landscapes of green and golden slopes covered with vineyards;
Wine estates spreading along the riverbanks;
And the birthplace of the well-known Port wine.
As you might have already read on our Day Trips from Porto, this is a mandatory visit to anyone who visits Porto. We gathered our best travel and food tips for a perfect one-day trip to Douro from Porto.
Let me start by saying that if you have more than just one day to visit the Douro Valley, use it. If not, one day will give you a little taste of what the region has to offer. You will have a taste of its culture and delicious gastronomy, tasteful wines and breathtaking landscapes, and it will certainly make you want to return for more.
Douro's Wine Tradition
Douro's viticulture and wine exports owe its growth mainly to the Port wine brand, which appeared only during the second half of the seventeenth century. However, remains of ancient stone tanks and casks have been found, possibly tracing wine production in the region back to the third or fourth century.
Port wine's success is the major contributor to the Douro's landscape modification that we know today, the terraced vineyards spread across steep hillsides. It all started when the British sought an alternative to French wines due to a time of rivalry between the two nations. They started to look at Iberian wines and that is when merchants headed inland along the Douro river searching for high-quality wines. They soon found the robust and full-bodied wines of the upper Douro river and immediately started planning their transportation back to England. The solution was obvious, they took advantage of the river to ship the wine down to Porto. Once there, the wines were transferred onto bigger ships and were finally sent to England. And this is how the wine became known as Port wine, the wine from Porto.
Day trip to Douro: How to Get There
Porto is considered the main gateway to the Douro region. It provides several options to get there, each one providing a different travel experience. The most popular one is probably by taking a cruise. They depart from Vila Nova de Gaia's pier located just across from Porto's Ribeira/riverside. You can easily access it by crossing the Dom Luis bridge. These cruise ships take you on a six-hour journey up the Douro river. It's quite a time-consuming trip, mostly due to the river locks crossing, which was built to tame the river. That in and of itself is worth witnessing. It might take a big chunk of your time, but it is also the mode of transport that unveils the Douro Valley stunning landscapes in the most spectacular way.
Another popular travel option is the train from Porto's railway station, São Bento. The journey is faster, taking about two hours and a half to get there. It also provides an amazing travel experience as the track follows a path through the Douro river bank. The Linha do Douro/Douro Line route is considered one of the most picturesque railways in Europe.
You can also take a bus to get there but, honestly, it is probably the least recommended way to get there. You see, the road through the Douro Valley was considered the world's best road due to the spectacular scenic show it offers, so if you want to hit the road, it's recommendable to rent a car and explore the amazing views it offers at your own pace.
Day trip to Douro: What to See & What to Do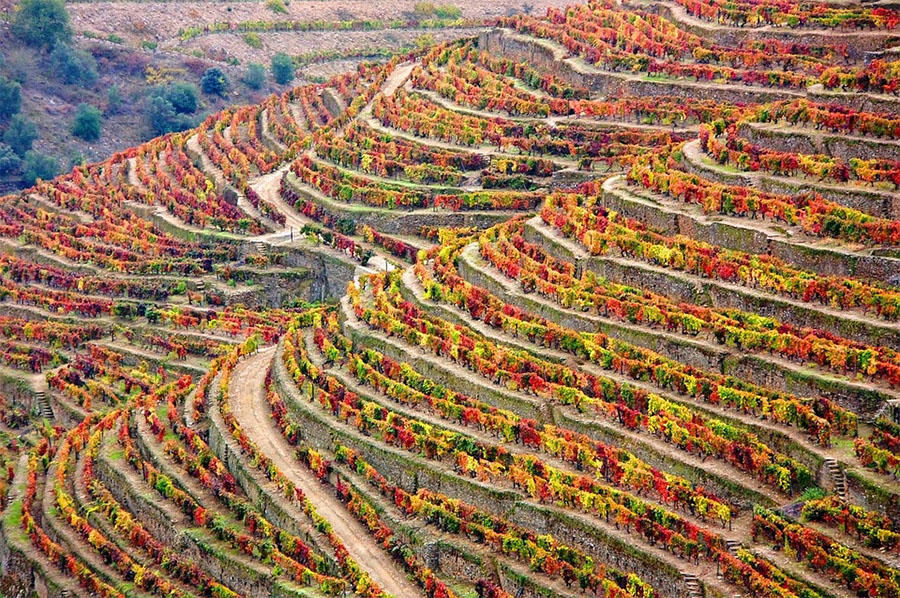 LOOK OUT POINTS
Douro is a natural wonder in and of itself, so most of the time you will probably be contemplating the views as they reveal themselves along the way. One of the most spectacular lookout points is Galafura. If you have the opportunity to watch the sunset from there, I promise you it will be unforgettable.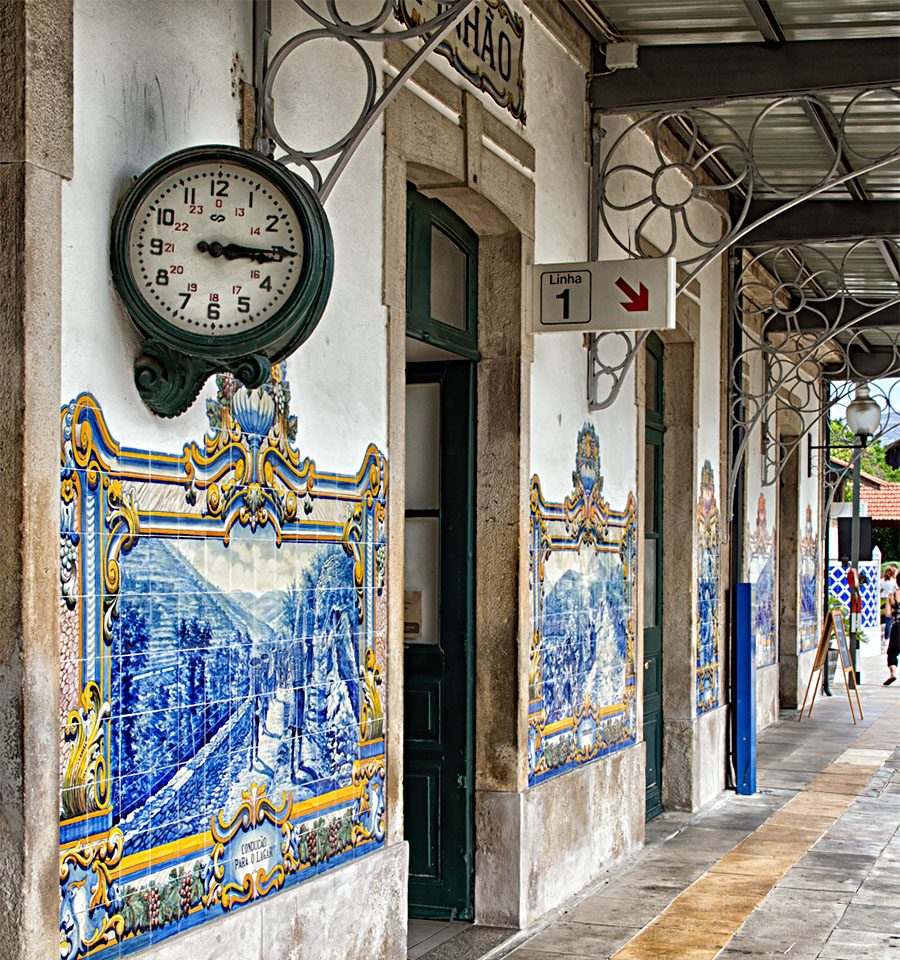 1. Pinhão Railway Station
This beautiful train station is part of the Douro Line. Despite being a small train station, it is still worth a visit. It played an important role for many years considering there weren't many ways to get to the region. The first train was welcomed on June 1st, 1880. It was the main transportation to carry people and goods to and from the Douro region, and it was also very important to the Port wine industry. You can see parts of its history on the twenty-five tile panels that depict scenes, landscapes, and customs of the Douro Region. They offer beautiful and detailed representations of Douro culture, traditions, and history.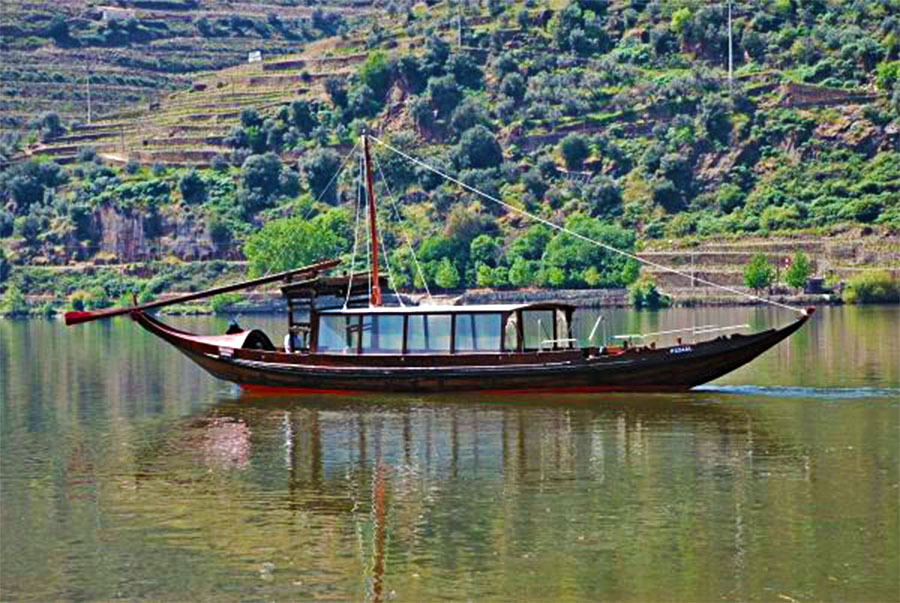 2. River Cruise
If you go by car or by train, you will possibly have time to enjoy a cruise on the upper Douro River. These are shorter cruises, but allow you to travel even deeper through the valley to discover the Douro in its truly natural and wild beauty. We recommend Magnífico Douro, a company that provides river cruises on the traditional and scenic rabelos boats, a unique experience.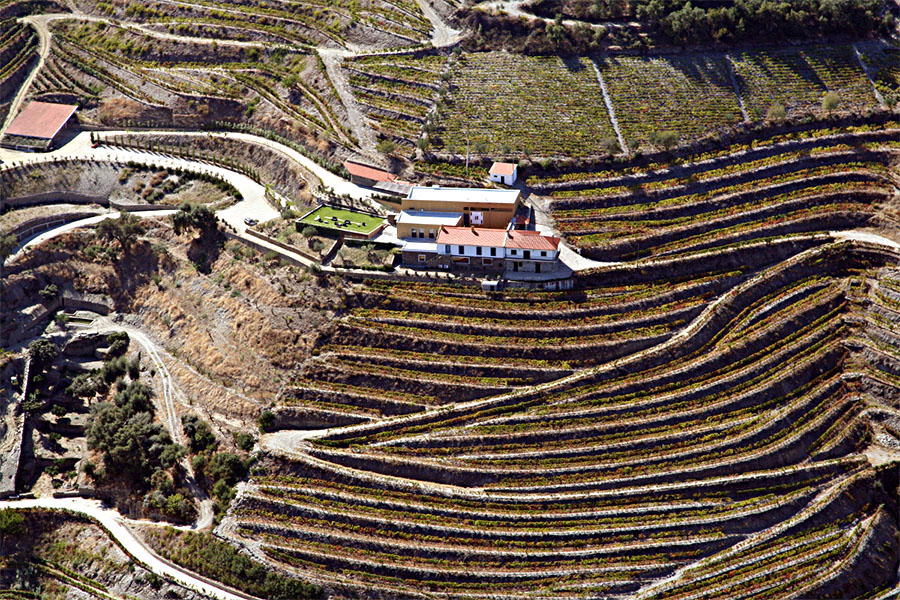 3. Quintas – Wineries
They are part of Douro's history, tradition, and culture as well. As you dive into the valley, you'll soon enough start seeing white painted buildings spread along the slopes of the valley. Most of them offer wine tours with visits to the vineyards and production facilities, and, most importantly, wine tastings. A one day trip to Douro can be short to visit as many as one would like, but we suggest you try at least one of the following Douro wineries.
Day trip to Douro: Where to eat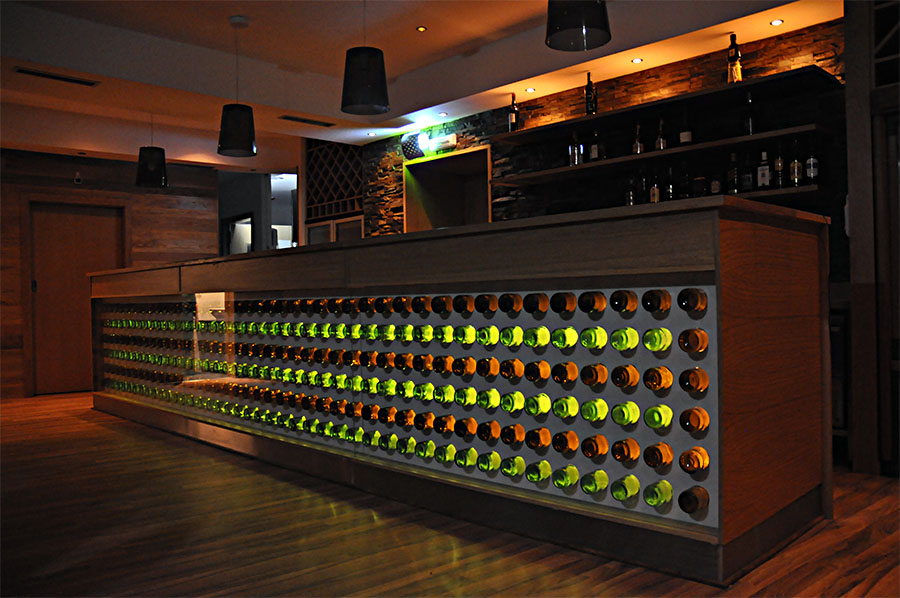 There are plenty of restaurants spread out through the valley. There are even some wineries that provide meals, such as Quinta do Pôpa, as I mentioned before. But to truly taste the Douro flavors, there are a few local restaurants that offer true and unique traditional meals.
Toca da Raposa
Toca da Raposa is a modern restaurant, inaugurated in 2011, and it's located right in the center of Ervedosa village, next to Pinhão. This restaurant has revived old family recipes, along with other regional and traditional recipes that have been a part of the Douro gastronomical history. Roasted lamb with Port wine, wild boar stew, alheira (a traditional Portuguese "sausage"), are just some of the delicacies you can have there. It merges traditional dishes with innovative and modern cooking techniques bringing new life and sophisticated presentation to these old recipes. You can also have access to a magnificent wine selection and taste wines that aren't available anywhere else.

Calça Curta





Located right in front of the Foz-Tua train station, Calça Curta is a restaurant that offers the best Portuguese and Douro traditional dishes. From game meat, such as wild boar, to fish from the Douro river, every choice is absolutely superb. Add great desserts and a wonderful wine selection to the amazing view of the valley and river, and you get one of the best gastronomical experiences one can find in the whole region.

Talho Qualifer





This isn't really a restaurant, but instead a butchery and not an ordinary one. As soon as you step inside you see all the traditional Portuguese sausages and smoked meats hanging everywhere, but what truly makes this a special place is the host, the man behind the counter and owner, Mr. Fernando Rebelo. Despite his serious looks, he's a true storytelling artist and it won't take long till you break in laughter while he shows you and explains his products. This is the perfect place to buy regional products and a snack to eat on your way back to Porto. You can find it just across from the Pinhão railway station, the red awnings give it right away.
As you can see, there is a lot to do, to visit, to eat, to experience and to see. With our one day trip to Douro guide, you'll have a full and unforgettable day for sure. It will also probably make you want to return or extend your visit.
Craving for more?
Here are some ideas for other amazing one-day trips from Porto that will allow you to know a bit more about Portugal and our traditions.
Visit one of the oldest and most religious cities in Portugal on a Day Trip to Braga Day
Trip to Guimarães: Discover the birthplace of Portugal, one of the most beautiful fascinating cities in the country.
Day Trip to Aveiro: Everything you need to know for a wonderful day trip from Porto to Aveiro, the Portuguese Venice.
Enjoy!
Taste Porto Foodie Team
Discover Porto's food secrets and have a wonderfully personal experience on our Food & Wine tasting tours
Book now
Don't forget to share this post