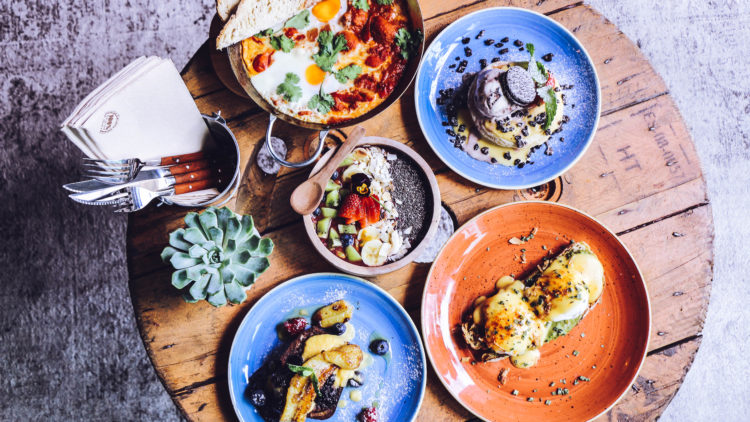 Posted on May 29, 2020
Even though the concept of "brunch" arrived late to Portugal, it has come to stay. People fell in love with the meal that combines a late breakfast with lunch. Being a synonym of lazy days without obligations and plenty of time to enjoy food and the company of friends and family, which is why we think you definitely cannot skip brunch in Porto during your vacation! Here's a list of some of our favorite brunch spots in town.
Our Favorite Places for a Brunch in Porto
1. O Consulado
Right on the street of Cedofeita, O Consulado is a fantastic option for the pancake-lovers and definitely an amazing place for a brunch in Porto. Serving some of the best pancakes in town, they have tons of different toppings, fruits and fillings that you can (and should) try, but in the brunch menu, they are served in a very simple way: with only butter or honey. After all, there are four menus, between 6 and 10 euros, and they can also include (besides the pancakes) scrambled eggs with bacon, beans, mushroom, and tomatoes or a bowl of the famous Brazilian fruit açaí. You just have to choose which combination fits you morning mood best. With each menu you enjoy two drinks: a hot one, such as a cappuccino or an americano, and a cold one – we recommend one of their great natural fruit juices.
Where to find it: Rua de Cedofeita 382 || +351 221 101 780
Opening Hours: From Tuesday till Sunday till 4pm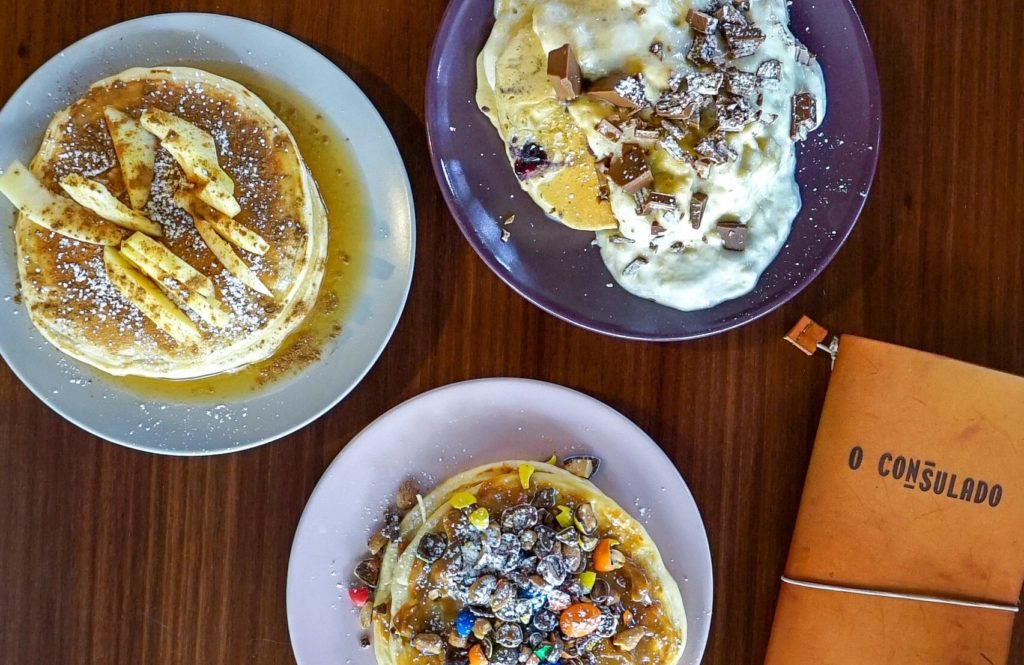 2. Rosa et Al
Rosa et Al offers another of our favorite brunch in Porto. Located right in the middle of the arts district, there are no pre-combined menus and the egg is the king! You will choose what you want from a huge menu that includes puffy pastries, sweet dough, mini sandwiches, scones, soup, salads, porridge, tartines… and an incredible variety of recipes with eggs, from scrambled or fried to benedict, arlington or the classic omelet. We must warn you that choosing will take time since everything is delicious! But the preparation will take time as well since everything is made to the order, so you should enjoy your brunch slowly. The calm and relaxed atmosphere and the beautiful decor will help. Oh, and the sun drenched garden should also entice you to this magical spot!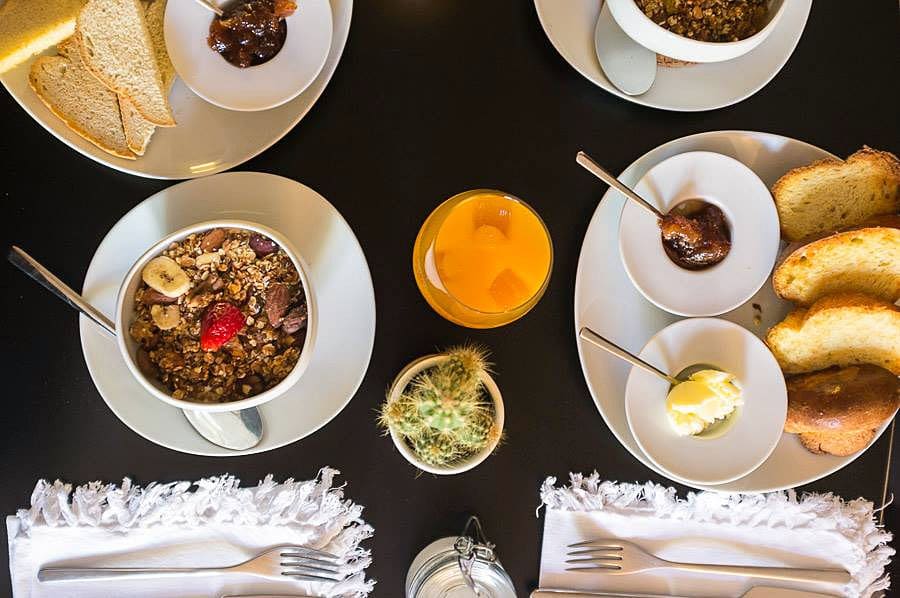 Where to find it: Rua do Rosário, 233 || +351 223 400 730
Opening Hours: Saturdays, Sundays and Holidays, from 12pm to 4pm
3. Terrella
At Terrella, located right next to Casa da Música, the brunch has the signature of a well-known Portuguese Chef, Hélio Loureiro. Served as a buffet (so yes, you can eat everything you want as many times as you wish), it is an elegant selection of different types of bread and typical sweets, croissants, crepes, waffles (and of course, the toppings to go with it), light salads, warm dishes, smoked meats and cheeses, fruit, bacon and eggs… and of course, some delicious desserts. It also includes a cold drink and a coffee, expresso style. Elegant can also describe the restaurant, featuring large glass windows that allow the sun to fill the room.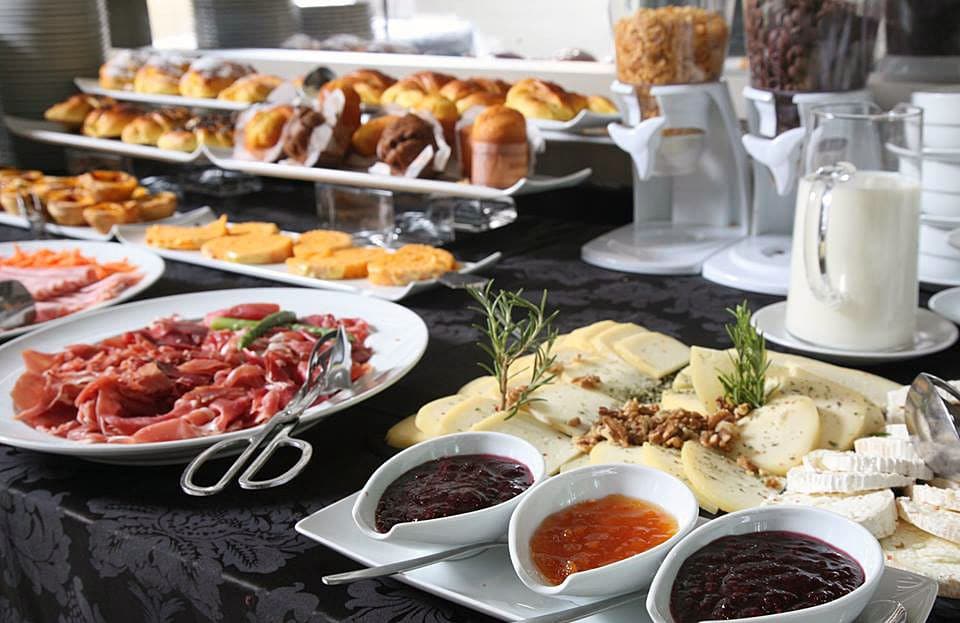 Where to find it: Rua Ofélia Diogo da Costa, 105a || +351 910 659 368
Opening Hours: Saturdays and Sundays, from 11.30am to 3.30pm
4. Bird Of Passage
Away from the city center and all the confusion, though within walking distance in the Batalha area, is where you will find Bird Of Passage. With an airy decor, great food and one of the best specialty coffee in the town, Bird of Passage is the perfect place to enjoy a relaxed brunch at any time of the day. There are no pre-combined menus. You will choose what you want from a menu that includes a diverse choice of food. To satisfy your sweet craving you will find delicious healthy granola fruit bowls, homemade cakes, banana bread, alfajor de maicena, french toasts, etc. For the savory flavors, they have a vast choice to satisfy also the meat lovers (Smoked Pastrami being one of them), vegetarians and vegans. A lighter brunch that we promise will fill you up faster than you think… in a place that feels like home.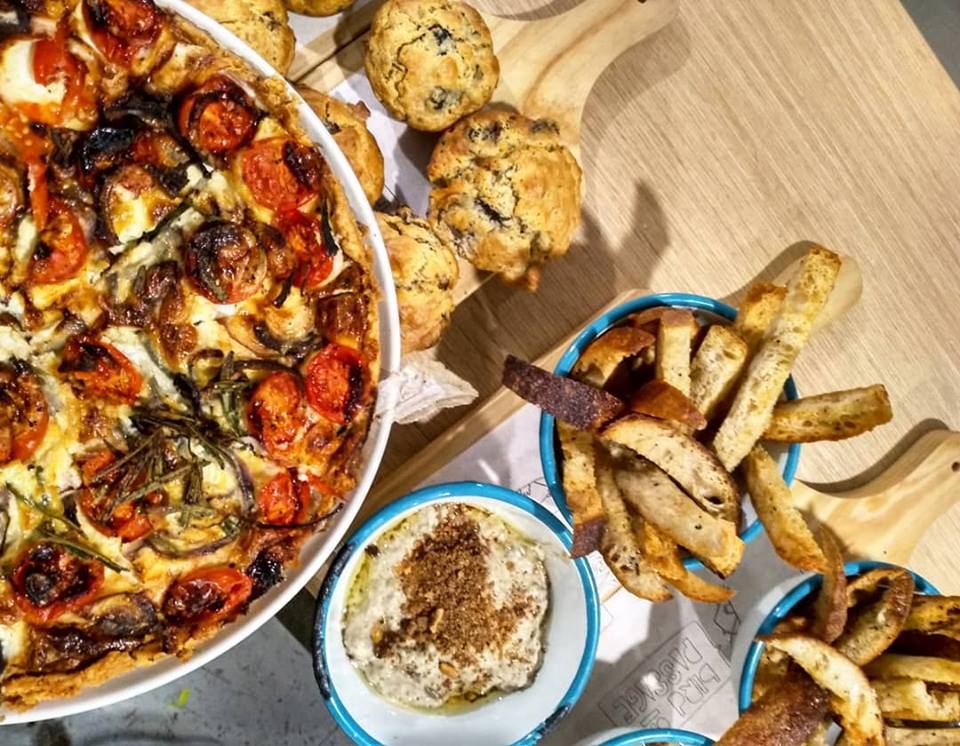 Where to find it: Rua do Duque do Loule 185 – 187 || +351 916 208 024
Opening Hours: From Wednesday till Monday from 8.30am till 5pm
5. Zenith Brunch & Cocktails
Zenith is a trendy place in downtown where you can make your own Brunch, at any time of the day, with a lot of different options to choose from. The menu includes pancakes (simple, sweet, savory and even tapioca pancakes), smoothie bowls, banana bread, scrambled eggs, eggs benedict, toasts, salads and even a protein shake… also the typical croissant and the hot beverages, like cappuccino or americano. Everything comes to the table looking Instagram-able… you just have to be sure you go there hungry! Be aware: Zenith is often full, so you might need to wait to get a table.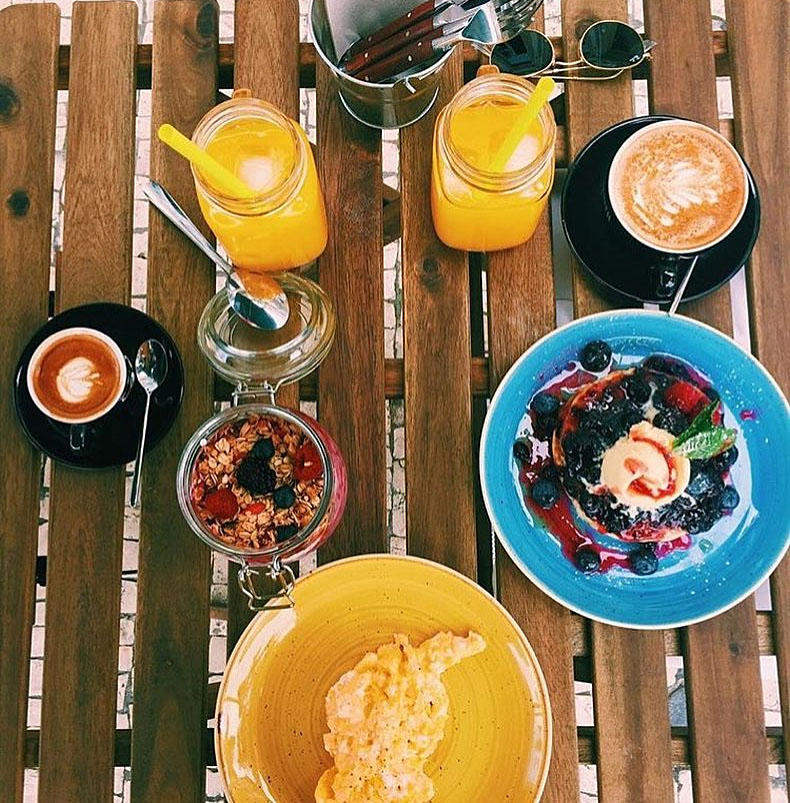 Where to find it: Praça Carlos Alberto, 86 || +351 220 171 557
Opening Hours: Everyday, from 10am to 8pm
There you have it, from the best pancakes in town to banana bread, Benedict eggs and lots of other delicacies, the best brunches in Porto.
Enjoy & Bom apetite!
Taste Porto Foodie Team
Discover Porto's food secrets and have a wonderfully personal experience on our Food & Wine tasting tours
Book now
Don't forget to share this post