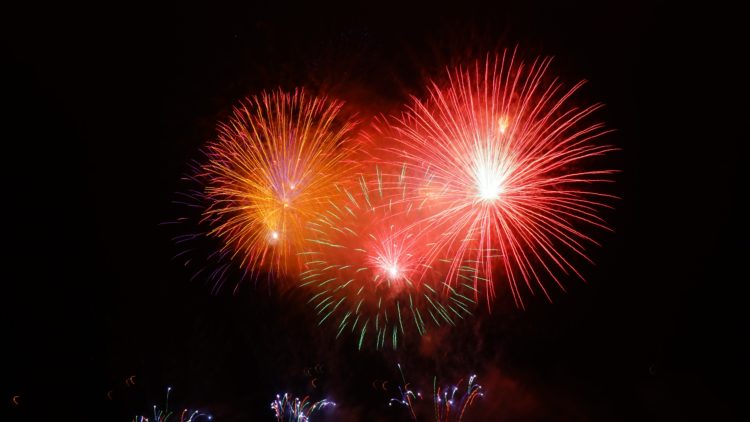 Posted on June 19, 2020
What? New Year's Eve?
But autumn just started, you say. Let me ask you, do you remember that time you wanted to have an unforgettable New Year's Eve, but forgot to book something until late December, and by then everything was already booked or outrageously expensive? With this in mind, we have been scouring the city the hottest places for you to enjoy your holiday break in Porto while ensuring you have the New Year's Eve party of your dreams! This being said, here are some amazing possibilities to consider for New Year's Eve Celebration in Porto.
The streets, aka the public festivities


The video above shows the festivities on Avenida dos Aliados. Expect much of the same this year with concerts and fireworks for everyone. In addition, there will be fireworks on the river, close to Ribeira. The whole shebang lasts more than 3 hours and thousands will be on the streets! Free, of course.
Restaurante Tascö
If you follow us or have been our guest, you know Tascö and us go together like two peas in a pod, just like great food and fine wine go together. They will be opening up for dinner and partying on New Year's Eve, but you will need to book your table soon as it is sure to sell out!

Contacts: [email protected] | www.soldoutarena.com | +351 222 010 763
Porto Réveillon* – Alfândega do Porto
A big event in the previous years that looks to be a hit again this year. The dress code says it all, casual chic. So dawn your chicest wears and make sure to get your ticket early. You can either buy tickets for just the party or the party+dinner. Check their Facebook for a video of last year's revelry.

Contacts: [email protected] | www.portoreveillon.pt | + 351 918 806 989
Porto Palácio Congress Hotel & Spa
Porto Palácio started the year of 2017 with a Gala Dinner – accompanied by an orchestra. Aperitifs, followed by a six-course meal, lead to the countdown, celebrating it traditionally – with raisins and champagne. Yes, you read it right. If this year you feel like pulling out your tuxedo or a ball gown, stay tuned! They are still finalizing the final details but we can assure you that it will be spectacular!

Contacts: [email protected] | www.hotelportopalacio.com | +351 226 086 600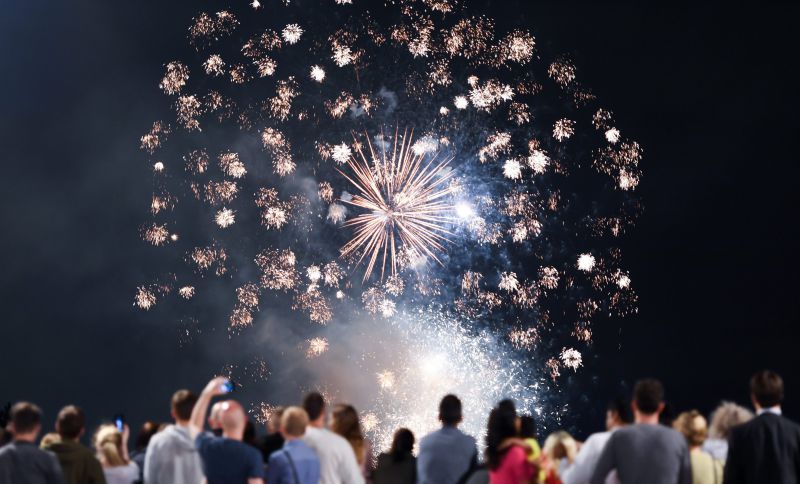 The Yeatman Porto – Réveillon*
The Yeatman will ring in the New Year with a wine symphony. First, you will start with their New Year's Eve Dinner, at The Orangerie Restaurant, offering a stunning view of the Porto city center and the Douro River. Enjoy a delicious menu prepared by Michelin Star Chef Ricardo Costa and, of course, a fantastic wine selection, which will accompany each dish. The event will begin at 19:30 with a welcome cocktail and live music, followed by dinner and a New Year's Eve party! If you generally prefer a more quiet evening, though, for your new year's eve, the following day there will be a New Year's Day Lunch available.

Contacts: [email protected] | www.theyeatman.com | + 351 220 133 185/ 220 133 100

In the end, whatever you decide, make sure to have a wonderful new year! And why not think about ending 2018 or kicking off 2019 with one of our food tours?

*a réveillon is a long dinner held on the evenings preceding New Year's Day. The name of this dinner is based on the word réveil (meaning "waking"), because participation involves staying awake until midnight and beyond.

With love,
Taste Porto Foodie Team
Discover Porto's food secrets and have a wonderfully personal experience on our Food & Wine tasting tours
Book now
Don't forget to share this post