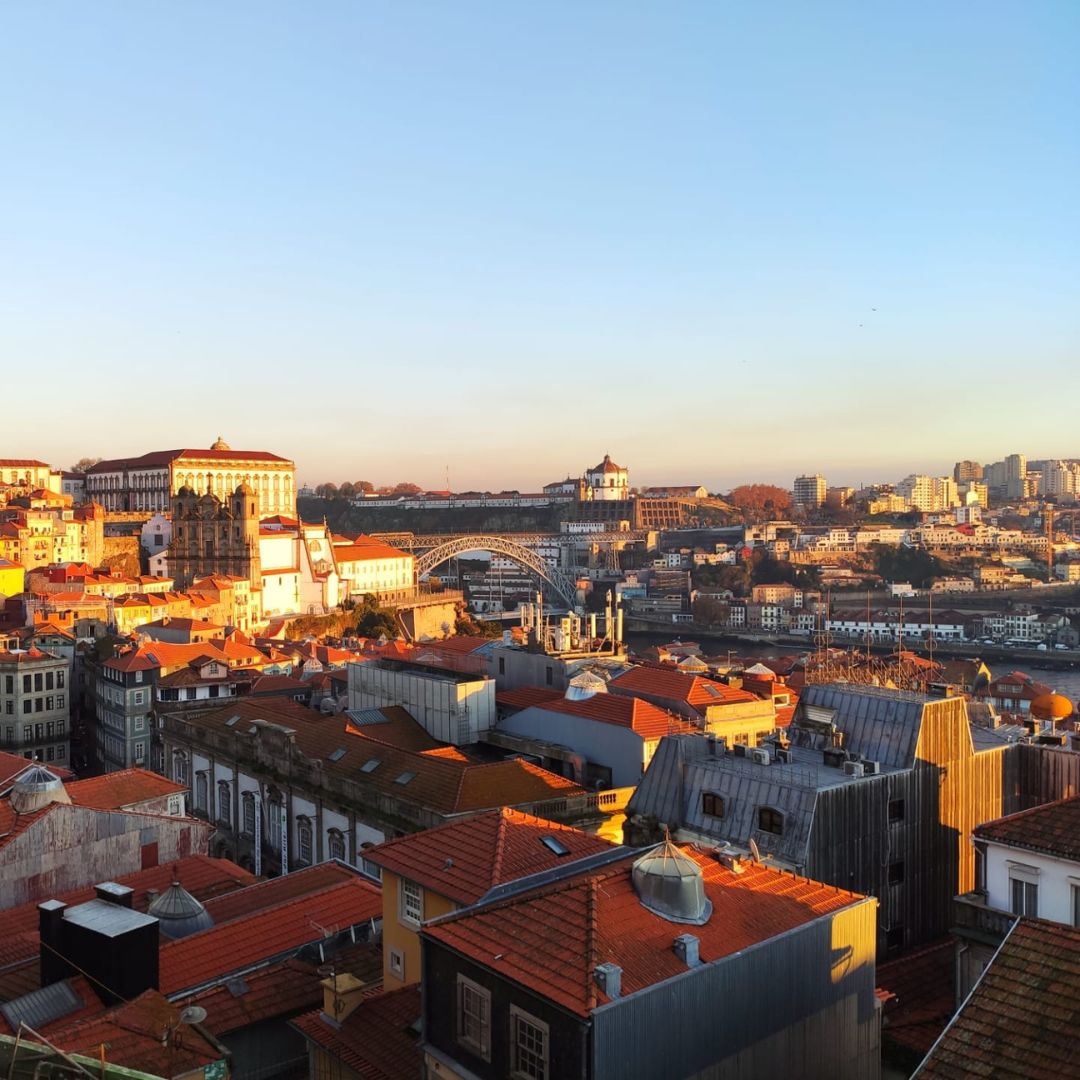 Posted on January 28, 2021
Turn the page of the calendar and you may be surprised. It's February already!
Tired of waking up and not being in Porto? Or at a portuguese beach?
Physically you are at home, drinking tea, wrapped in a blanket, but mentally you are in a portuguese Tasca eating a petisco and ordering your third glass of Port?
Would you rather beat the winter blues in Porto?
All you want for this new year is… peace and travel?
We got you!

This may not be the recipe for peace and tranquillity everybody is looking for, but give it a try: grab your blanket, pour yourself a nice cup of tea and sat down to savor both the tea and the views.
What to do in Porto in February
#1 Start the day with a breath of fresh air directly into your screen
Ribeira is the most photogenic bit of Porto. Enjoy the scenery, breathe and stay fresh!
#2 Watch "Parts Unknown"
"Parts Unknown" offers as much travel and cuisine as philosophy and it is always a good idea to rewatch Anthony Bourdain's "Parts Unknown" in Porto in times of reflection.
A very fond memory of our foodie adventures while hosting Anthony Bourdain in Porto.
#3 Plan your Porto dream itinerary
Searching and planning is part of the travel experience, not just the hassle before it. You are an explorer, a back door traveler. The torch is yours!

We have a team of fantastic tour guides and we asked all of them to share with you some of their favorite places in Porto. So that when you arrive here you have a few places to visit just before you join one of our Food Tours.
#4 Book an online cooking class
Put your chef's hat on, open a bottle of wine and video call a home chef from Porto into your kitchen. A 2-hour relaxed and fun cooking class experience that your taste buds will never forget. Learn how to cook your own authentic Portuguese meal. Always with the guidance of our food-obsessed tour guides. Book an online cooking class today!
#5 Listen to the birds at the Botanical Garden in Porto
No matter the weather, we're thankful for what a little time outdoors can do for the mind and soul. Fortunately, we'll always have Jardim Botânico (Botanical Garden) to remind us to bloom with grace wherever life plants us. In case you want to learn a lot more about the flora of the world, this is the place to be.
We look forward to welcoming you to Porto!

Take care!
Taste Porto Team
Discover Porto's food secrets and have a wonderfully personal experience on our Food & Wine tasting tours
Book now
Don't forget to share this post