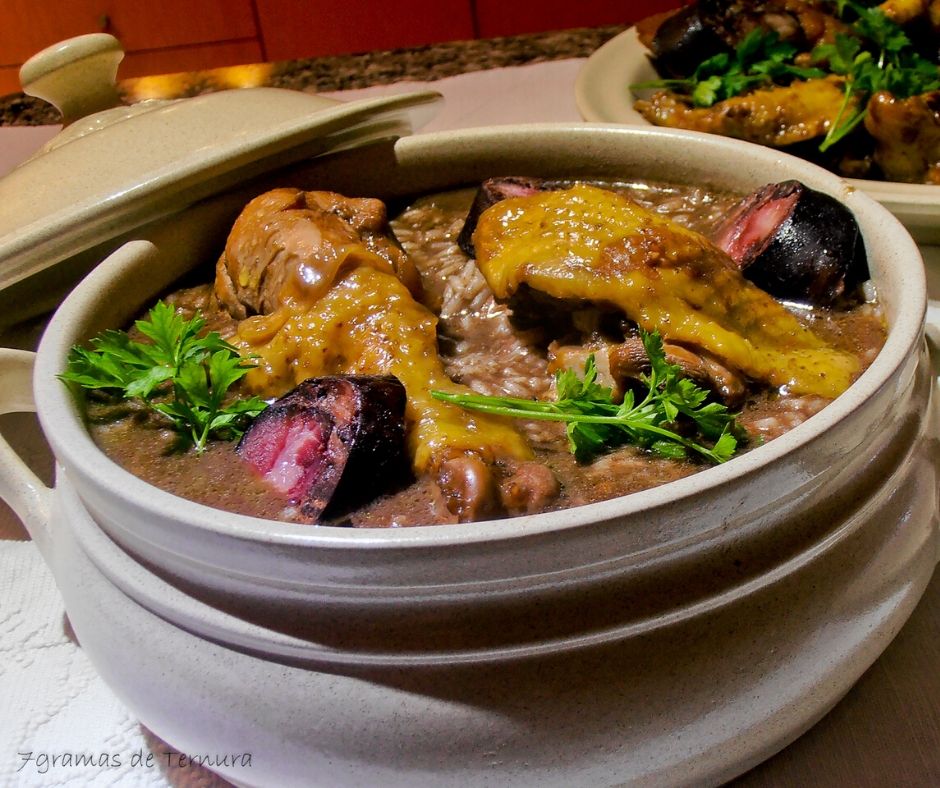 Posted on May 24, 2020
In the North of Portugal, we see animals as a whole and, therefore, it is possible to find dishes that honor all cuts of meat, ranging from the noblest ones (loin, belly, ribs) to the "inferior" ones (tongue, heart, blood).
This comes from our earliest origins back in the time when the Iberian Peninsula was occupied by Suevian and other tribes, which were used to eating what is now considered to be inferior cuts. These dishes are prepared mainly using pork and chicken and their common denominator is their ability to make unusual cuts shine, either through flavor or consistency. They are part of our rich cultural heritage, and in Porto, we take pride in this and even call ourselves tripeiros, which literally translates into tripe eaters!
Welcome to Tripeiro lands!
In order to introduce you to the gastronomical culture of Northern Portugal, we are starting a recipe series called Tripeiro, which is dedicated to tripes! Think about the stomach, heart, tongue, liver, blood, etc. the possibilities are immense, as is the pleasure of discovering all of them!
Today we have a very special recipe from both Minho and Trás-os-Montes: Arroz de Cabidela. It consists of chicken rice jazzed up with chicken blood and vinegar. It is too-good-to-be-true, and we have made several road trips just to be able to enjoy this delicacy in Ponte de Lima!
There are a few restaurants in Porto that cook this dish to perfection (you can find some suggestions at the end of the recipe), and we went to a very special place to get the right recipe for you: Taberna de Santo António. Mrs. Hermínia, the cook of this traditional tavern, was kind enough to share with us her recipe of Arroz de Cabidela, which she has been improving throughout the years with the suggestions of some loyal clients and her own amazing talent for cooking. So let's hear a big thank you to Mrs. Hermínia! 🙂
Arroz de cabidela recipe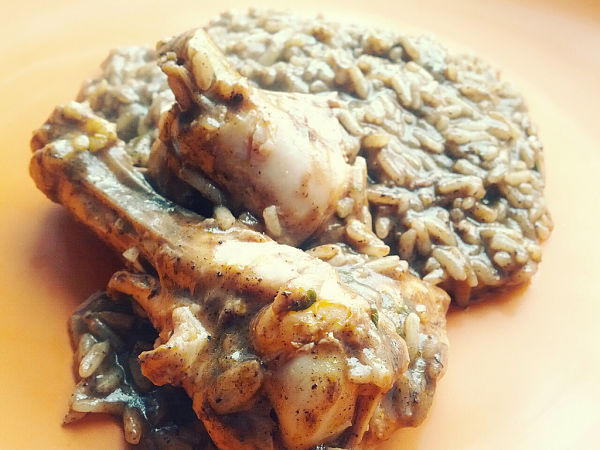 Ingredients:
1 onion
4 garlic cloves
1 whole chicken (preferably organic)
Some slices of chorizo and prosciutto
300 g "carolino" rice (rice with smaller grains)
1 Black beer (33cl)
4 tbsp olive oil
1 tbsp balsamic vinegar
1 tbsp salt
Pepper to taste
Parsley
1 bay leaf
Arroz de cabidela recipe
First, you need to prepare the chicken. As you will need to use the chicken's blood, it's best if you get the chicken from a butcher, since they sell the blood on the side, already blended with red wine vinegar. Even better would be to get it straight from a nearby farmer. In a supermarket, make sure that they provide you with the chicken blood before you order it.
Chop the chicken into small bite-sized pieces.
Peel and chop the onion and the garlic cloves and fry them in a large pan with hot olive oil. Add the chorizo and the prosciutto sliced very thin and keep stirring. Once the smoked meats and the onions are getting a golden color, add the black beer and the balsamic vinegar.
Add the chicken pieces, season with salt, pepper, parsley and a little bit of cinnamon (if you like, as this is an optional spice) and let it cook for about 10 minutes over medium heat.
Next, add the rice to the stock in which the chicken has been cooked. You might need to add some hot water, depending on the amount of stock you have on the pan, so pay attention throughout the rice cooking. Usually, carolino rice demands 3x the amount of water.
When the rice is just about to be cooked add the blood and vinegar mixture that you got from the supermarket. Mix well and simmer for 1-2 minutes. Remove the pan from the heat and serve immediately.
Bom Apetite!
Taste Porto Foodie Team

Later on, when you come to Porto, it is possible to enjoy this dish at:
Taberna de Santo António
Rua das Virtudes, 32 4050-598 Porto
Contacts: (+351) 222 055 306

Solar Moinho de Vento
Rua de Sá de Noronha, 81 4050-527 Porto
Contacts: (+351) 222 051 158 | 91 4021897

Adega Vila Meã ‪
Rua dos Caldeireiros, 62‬‬‬‬ 4050-137 Porto
Contacts: (+351) 222 082 967

Monte da Nó
Rua do Senhor da Boa Morte 4990 – 288 Ponte de Lima
Contacts: (+351) 258 942 973 | 966 372 428
Discover Porto's food secrets and have a wonderfully personal experience on our Food & Wine tasting tours
Book now
Don't forget to share this post