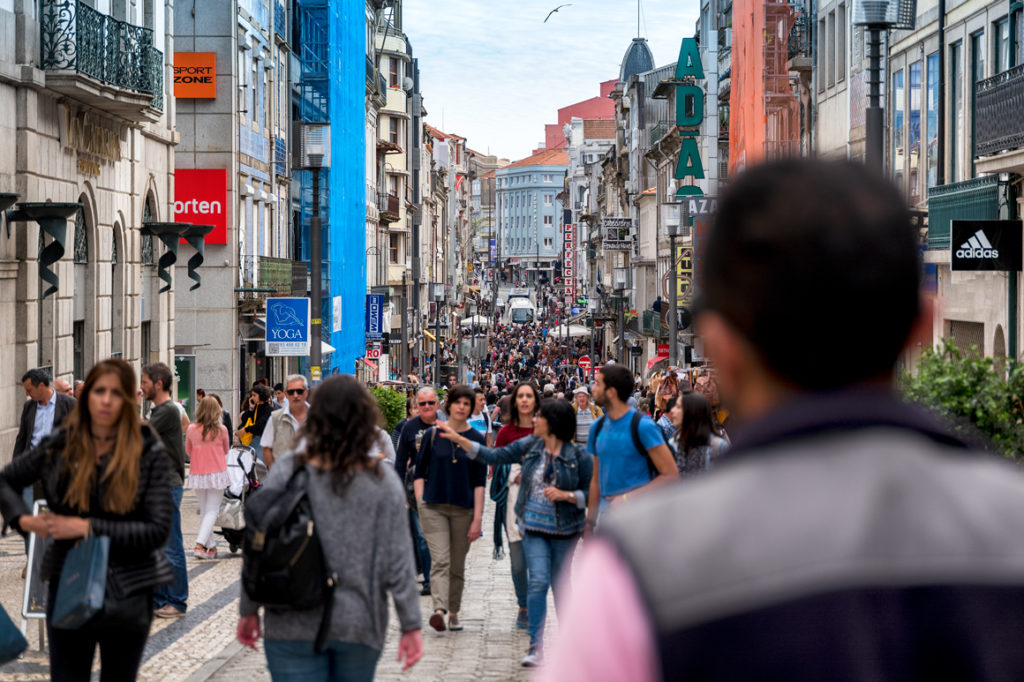 Posted on May 22, 2020
I try to abide by a minimalist lifestyle by limiting purchases, but when in Porto it all goes out the window. My dilemma is as follows: Porto presents visitors with a winning combination when it comes to shopping, quality products, and affordable prices. However, as my minimalist tendencies go out the window, I remain committed to buying local products. You won't find me in Zara or Intimissimi, instead, you will find me in my favorite, local haunts which I have decided to share with you here. Note, I have excluded better-known spots like Livraria Lello and A Vida Portuguesa in favor of some smaller, lesser-known stores that you may not have heard of.
1. Porto d'Aromas
Porto d' Aromas is conveniently located across the street from our first stop on the food tour, this quaint little store stocks beautiful items including many with the pattern of the lenços dos namorados. Lenços dos namorados were originally embroidered, linen handkerchiefs (now you can find them in silk and other fabrics) usually designed with messages and symbols of love, including hearts, doves, and flowers. Originating from the Minho region, these handkerchiefs were designed by young women who were of dating/marrying age. They were then given to their loved one and proudly displayed by the men. You can now find these patterns printed and embroidered on everything from handbags, aprons, and even oven mittens. Porto d' Amores keeps it classy with a select offering of small handkerchiefs and cloth bags. They also have a beautiful selection of candles as well as small odds and ends that make perfect gifts for friends. My guiltiest pleasures, however, all reside in one place, Centro Comercial Bombarda on Rua Miguel Bombarda. This small shopping center does not have a single chain focusing on playing a big part in promoting Portuguese designers and shop owners. To boot, the center has an internal courtyard with tables that is great for lounging in the sun or for sampling the produce during the week's farmers' market.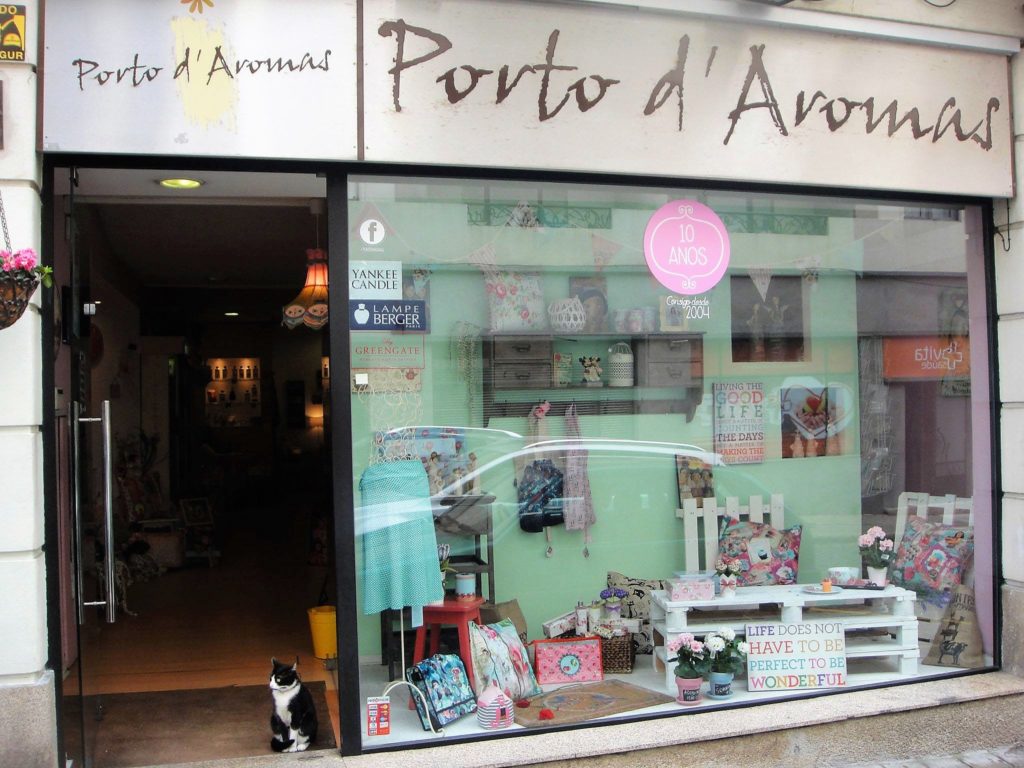 2. Águas Furtadas Design
The first of my indulgences within the Centro Comercial is Águas Furtadas Design, the second store on the left when you enter. This is accessory heaven for anyone who appreciates funky twists in classic jewelry pieces as well as things that are just plain different. There is a strong Porto influence with rings bearing replicas of the tiles seen around town, broaches mimicking the worn street signs of the city and pendants bearing pieces of lenços dos namorados. To top it off, the staff packages everything in simple brown paper bags which they creatively attach doilies to. My next spot is deeper still into the commercial center and is called Trash Vintage. A feast for the vintage eyes with all clothing pieces hanging from racks that are suspended from the ceiling. Skirts and shirts will run you no more than €10 and with a selection for men and women as well as quality accessories, there is something for everyone. Just two doors from Trash Vintage is Index Livraria, which I can only really describe as a concept store. As the name implies it is, of course, a bookshop, but there is also furniture, clothes, accessories, baby clothes, wine, and a bit more odds and ends. It is not a department store, but a carefully crafted intimate space that excites the designer of an apartment, wardrobe, library, and life in all of us. And as this is a food-centric business it only makes sense that I would also offer my insights on the best boutique food shops that offer you the very best in quality, Portuguese food products. One of my personal favorites is the piri-piri tuna by Santa Catarina (an eco-friendly fish catcher), with just enough flavor to add some fun to your tuna.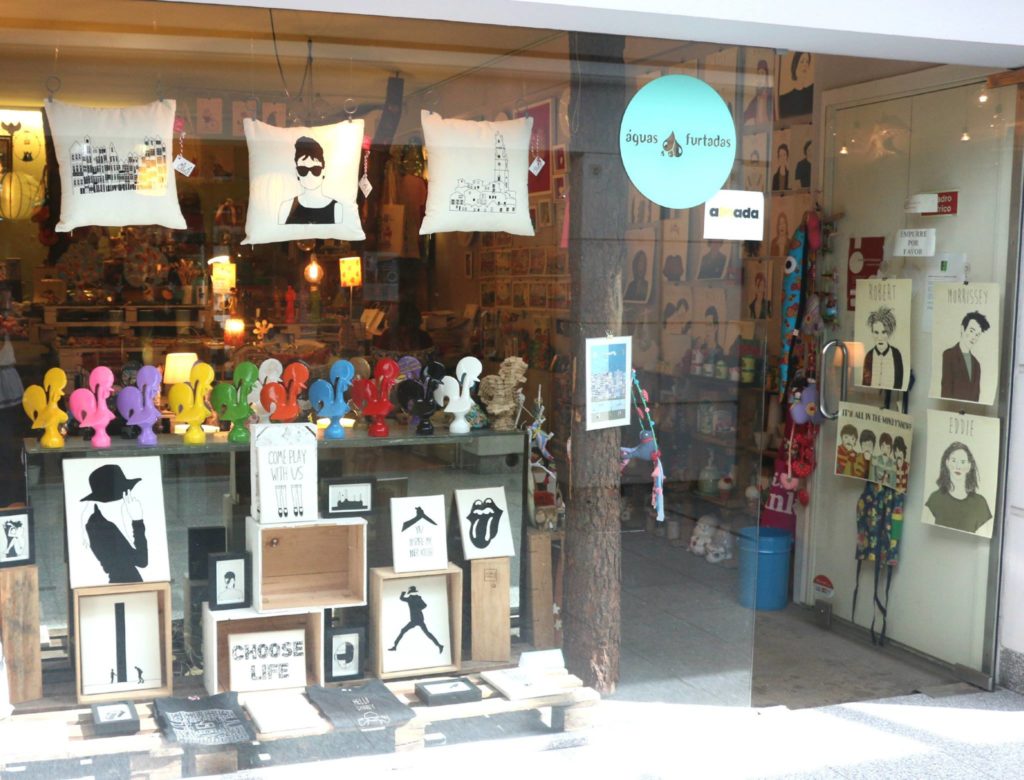 Love,
Carly from Taste Porto
Discover Porto's food secrets and have a wonderfully personal experience on our Food & Wine tasting tours
Book now
Don't forget to share this post