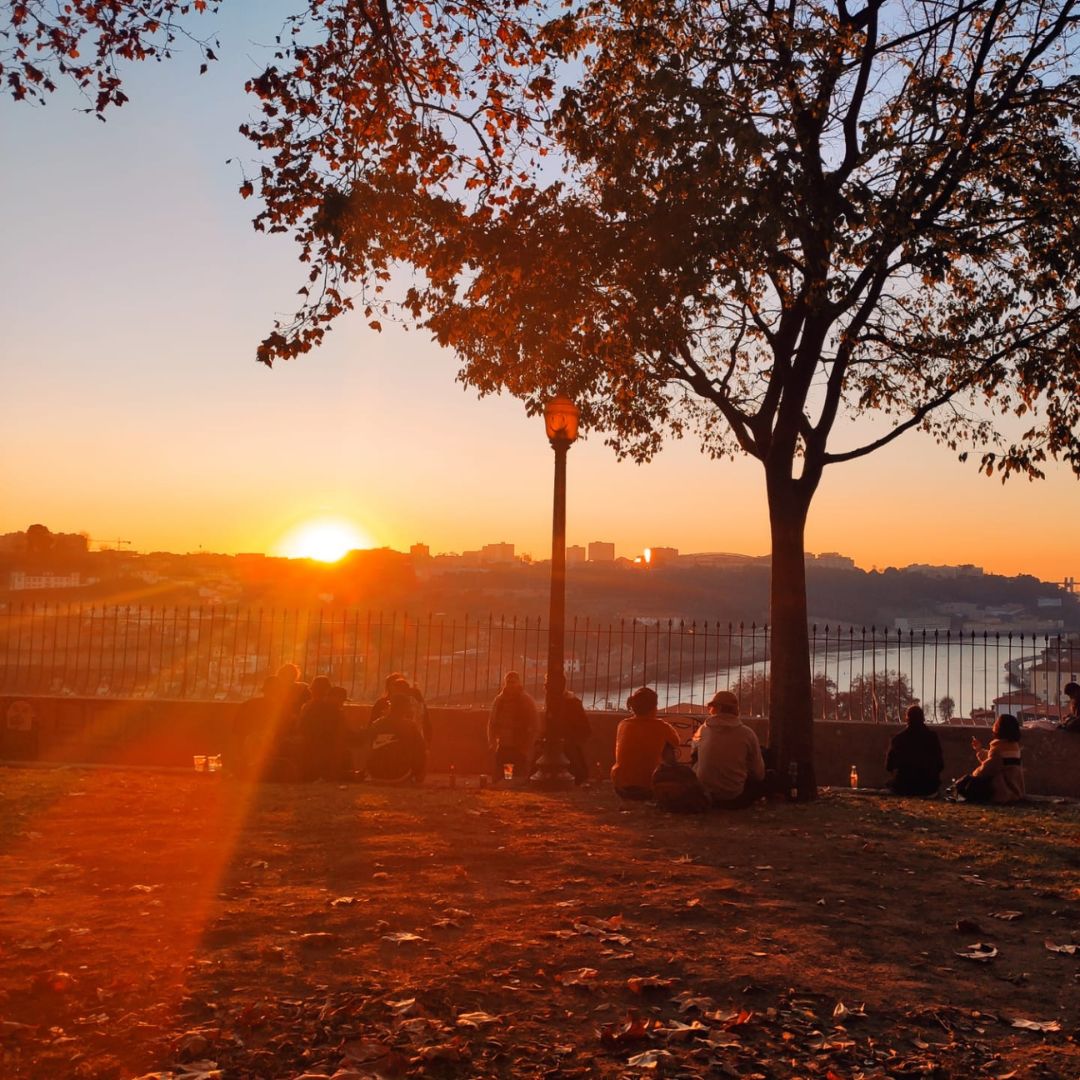 Posted on January 7, 2022
Yes, a Porto Food Tour and a visit to a wine bar are on this list. Turn the page of the calendar and you may be surprised. Hello, new year! Looking for things to do in Porto in January? We might have some suggestions for you (hope you had breakfast today, otherwise it will be though!). Porto has been considered one of the best winter city breaks in Europe but, if you are here, you already know that, don't you?
What to do in Porto in January
Check out our guide to the best things to do in January in Porto and let's start making your dreams come true!
1. Start your year off on a healthy note
Go for a walk in Porto and enjoy a bit of winter sun. There's something about going on a stroll in one of these gardens and parks in Porto that never fails to have us appreciating our life in this place.
2. Get a warming coffee and heat up your body
If you're looking for one of the more traditional coffee houses in Porto, then have a look at this Porto cafes list and follow in the footsteps of some of the great intellectuals, artists, and writers of the past.
3. Taste your way around Porto
Eating is your favorite thing about traveling and we know it. Don't miss out on all the really interesting food/drinks that this city has to offer you. Join us in January for more bad jokes and great times… and taste the real Porto on our Porto Food Tours.
4. Celebrate Veganuary by visiting a vegan restaurant in Porto
While it is true that most restaurants in Porto ARE NOT vegetarian (or vegan), in fact, a lot of regular restaurants and cafés now offer vegetarian options. Here's our favorite vegetarian and vegan restaurants in Porto. If you are vegetarian, you might consider joining our Downtown & Bolhão Market Food Tour and experiencing the vegetarian tastes of the city as well.
5. It's officially soup weather, make the most of it!
No meal in this country starts without soup. Have you ever tried the world-famous Caldo Verde? So. Much. Deliciousness. Best Caldo Verde we've ever had and it's on our Porto Food Tour for you to enjoy too!
6. Avoid queues at Clérigos Church
There's a regular pipe organ concert at 12.00 that you shouldn't miss. Free entry! If you are feeling brave after the concert is over, this is what awaits you: 240 very narrow steps up the Clérigos Tower rewarded with a superb panoramic view of the city of Porto.
7. Watch the sunset at Passeio das Virtudes
A pint of Portuguese craft beer in one hand, a bifana on the other, and a beautiful view of the Douro River right across the street. When we count our blessings, we count Porto twice!
8. Don't miss the Indie Junior Festival this month
Since 2017, the IndieJunior Festival presents the most creative and original children's films in the world, the ones that do not reach the regular distribution channels. This year, the event takes place between January 23rd and 29th. Check it out!
9. Sip your way around Porto's best bars
If, at some point, the rain and wind prevent you to enjoy walking around town, go inside one of these Porto wine bars and thank us later.

If that's not enough to persuade you to visit Porto in January, have a look at the events calendar and guide to what's on in Porto or find out more about Porto's events over the coming months.

The answer to whether you should or should not visit Porto this year is crystal clear: Yes!

See you soon!
Taste Porto Foodie Team
Discover Porto's food secrets and have a wonderfully personal experience on our Food & Wine tasting tours
Book now
Don't forget to share this post