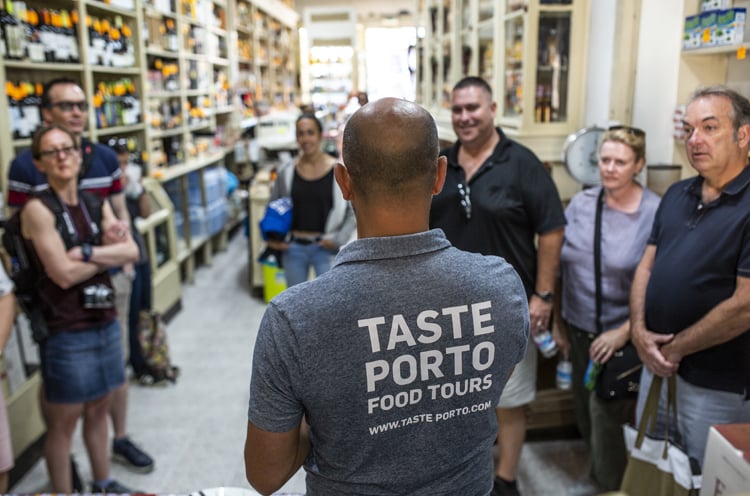 Posted on May 28, 2020
One foodie at a time – Ricardo, Taste Porto Tour guide
On our food tours, we give you the exclusive opportunity to learn about Porto and its food from our expert local tour guides. All truly passionate storytellers, who can easily infect you with their love of Porto and leave you craving for more visits. "Who are they?" you may be wondering. Discover who is helping us to create the most authentic and personal food tour experiences in Porto with our "Q&A with Taste Porto Tour Guides" series.
Ricardo is a retired archeologist that was tired of eating dirt. He joined Taste Porto and lived happily ever after, surrounded by food and wine! We played a quick Q&A round with Ricardo, and these are the answers we got for you. Enjoy!
What was your least favorite food as a child? Do you still hate it or do you love it now?
So my least favorite food when I was a kid… a lot of them. I was one of the pickiest eaters in the world! I can tell you I would survive with fries and eggs and sausages. That's what it was! Surprisingly today I have an amazing mouth and I eat everything (EVERYTHING) you put in front of me. Two of the things I couldn't stand the smell, like "Tripes" and octopus, are now on top of my list. I love octopus in every given way and "Tripes"… I would like to eat it more often but I can't, otherwise, my food museum down here will grow a little bit.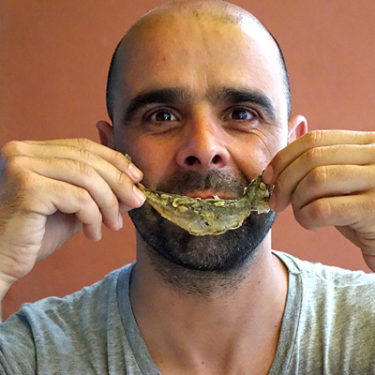 What's the most exquisite pairing of food and drink in Porto?
The most exquisite pairing that I know in Porto, well it is not so exquisite, but I think it works really well: Francesinha and a Super Bock. You need a bubbly drink to clean your palate while you're having all these ingredients that Francesinha has. And that would be my perfect pairing.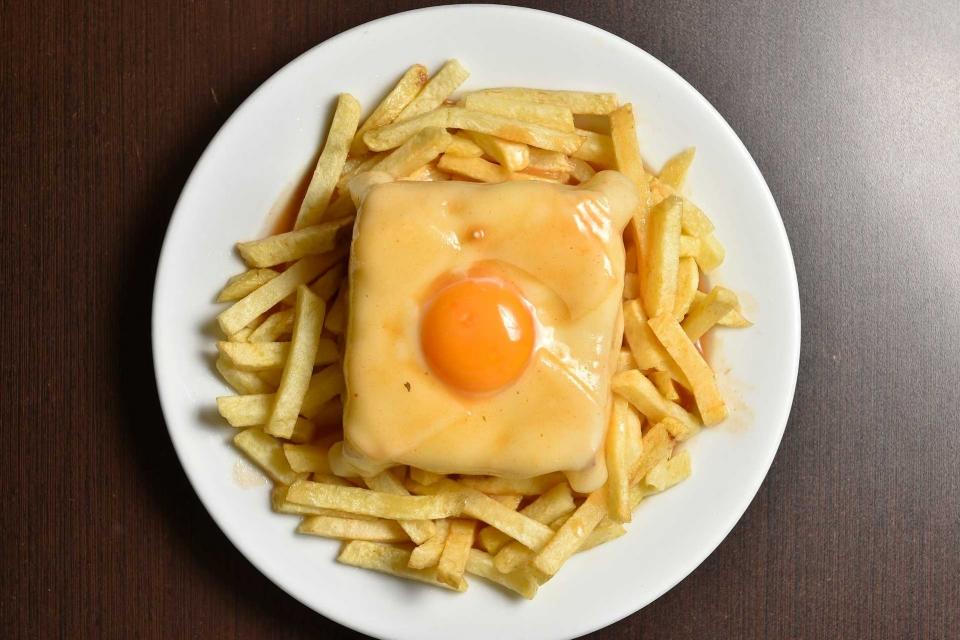 And what is an unusual pairing that really works?
A surprising match – and people wouldn't think so if they are not Portuguese – is our sponge cake ("Pão-de-Ló") together with "Queijo da Serra" a very creamy cheese that we have. It's our Master cheese. If you think about cheese in Portugal that will pop-up to your mind immediately. So "Queijo da Serra" and "Pão-de-Ló" is a really amazing match.
Do you remember the first time a wine really blew you away?
Hum, no! I love wine but there is nothing that sticks to my mind. I taste too many wines, to be honest. I do remember some occasions… that's the thing! It's mostly about occasions. And this is a bit like with food. Food is amazing but if you don't have the right people with you… that's not a thing you remember.
If you had to eat one Portuguese meal for the rest of your life, what would it be?
It had to have beans. I wouldn't go for "Tripe". "Tripe" could be a bit boring for the rest of my life, but it will be something with beans: Feijoada. Portugal has a lot of different types of Feijoada – don't think it's a Brazilian thing, we taught them how to do it – and it's a very (VERY) complete meal because it has different kinds of meat. It can have chicken, it can have pork, it can have beef – it's a stew of course. It has beans, carrots, onions, garlic, cabbage. So it's a good thing, it will be a complete meal and that will be my choice.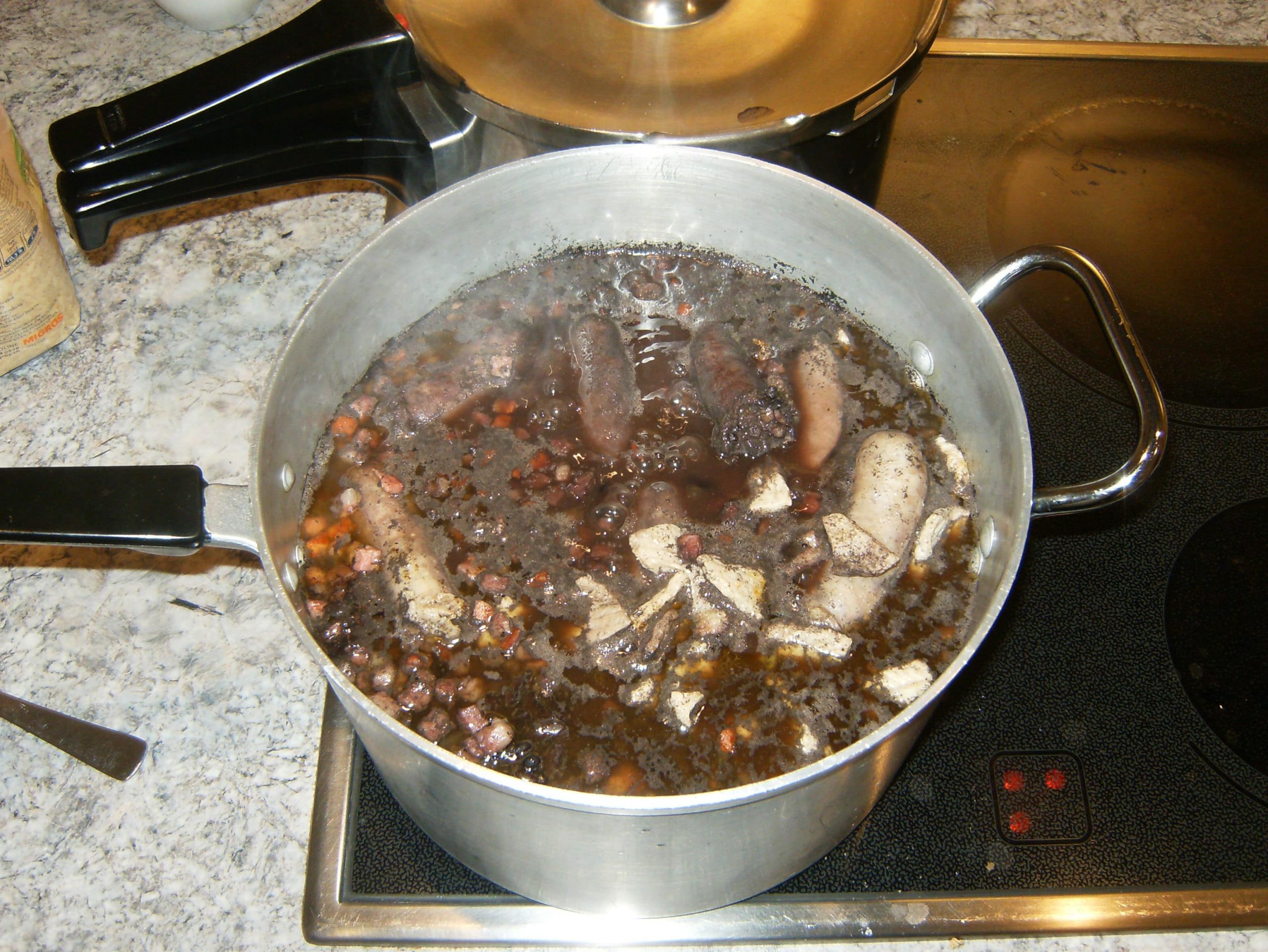 Now imagine that you are cooking side by side with a person from the other corner of the world. Can you describe every step of the process of making your favorite Portuguese meal?
If I could replicate this recipe and explain it to someone who is on the other side of the ocean or another corner of the world… well, that's easy! It's one of my favorite, if not my favorite dish. You'll need a couple of carrots, two or three leaves of garlic, good olive oil. Now you have to chop everything, except the carrots – you have to slice them (thick ones).
First: Fry a little bit the carrots, the onions, and the garlic in the olive oil. You can add some spices at this moment, like paprika, pepper, and salt (these three are essential).
Second: Then you're going to add a little bit of passata, the tomato pulp. Add three tablespoons of tomatoes pulp and fry it for a minute.
Third: Now you are going to stretching it up with a little bit of white wine. At this moment you're going to add the meat.
Fourth: Then you add it to the rest and then add water. Let it boil for some time. I'd say a couple of hours. Don't forget to add a bay leaf and don't add artificial broths – that's not a thing. If you add a lot of water and just let it simmer for a couple of hours, it'd be ok.
Fifth: Then you add the beans. The beans should be 30 mins (around that time) inside the pot. You also need to add white cabbage, which is essential for a good feijoada.
Got another question for Ricardo? Drop us an e-mail [email protected]
A toast to future travels!
Taste Porto Foodie Team
Discover Porto's food secrets and have a wonderfully personal experience on our Food & Wine tasting tours
Book now
Don't forget to share this post