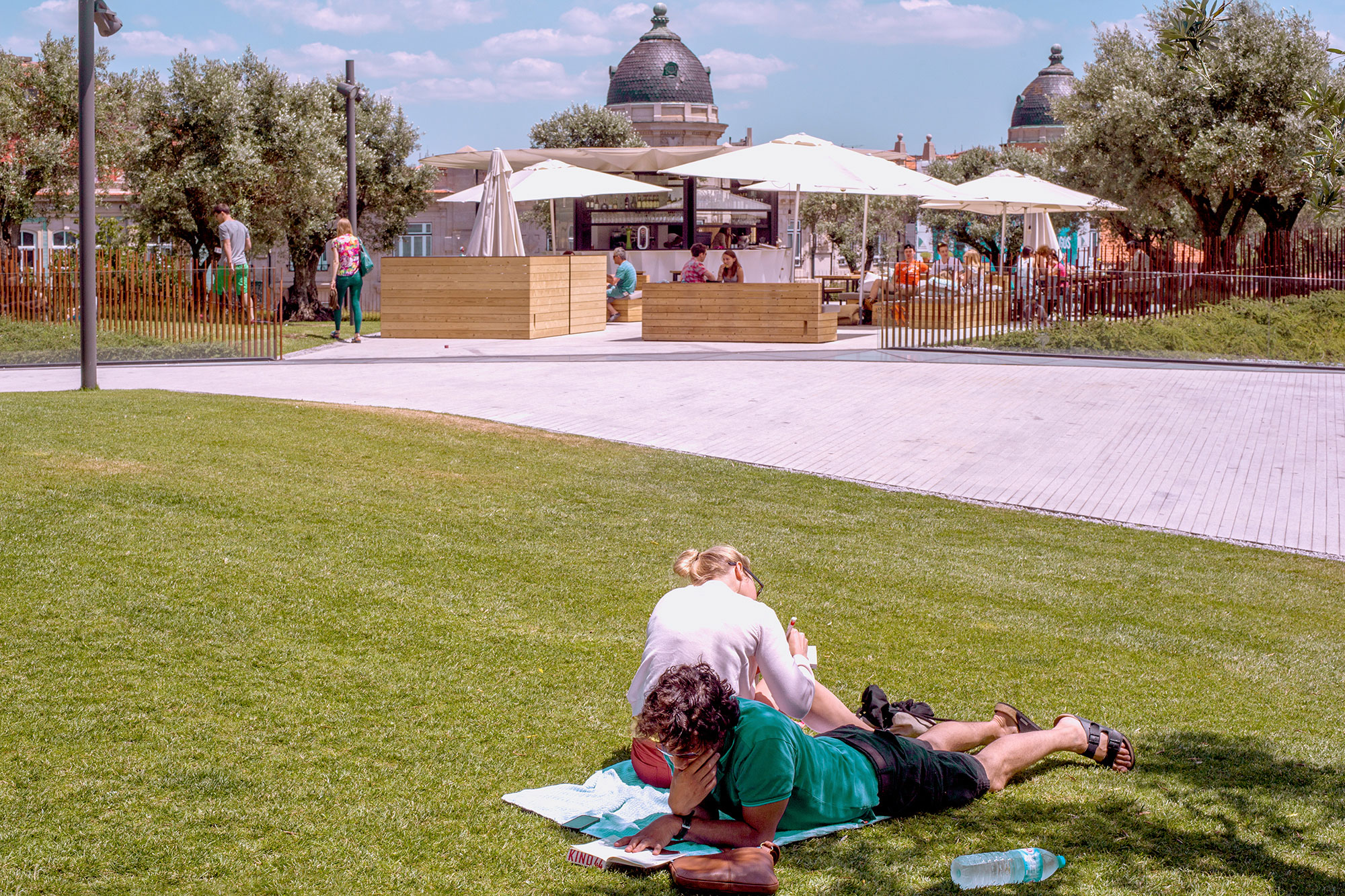 Posted on June 17, 2020
We are frequently asked what is the best time of the year to visit Porto. It's easy: from January to December… But you know us, we are madly and deeply passionate about this city! Then again, this question got us thinking about which time of the year would be the best to visit Porto from a visitor's point of view.
Late spring or early summer is a great choice to visit Porto
We would have to say that late spring / early summer is an amazing time to visit Porto. The weather is perfect with mild temperatures (between 22ºC to 30ºC), the public gardens look like paintings with all the colors of a rainbow and you can also enjoy the sandy beaches of Porto. The cherry on top of the cake for this time of the year is called Saint John – the city's patron saint and biggest party. We celebrate Saint John on the night of the 23rd to 24th of June, in a citywide event (which we will talk about in one of our next blog posts). We call it "the longest night of the year".

This year the City Hall decided to push this party to completely new level, starting the celebrations on the 24th of May and ending on the 29th of June, including live concerts, street artists, theater plays, Serralves em Festa (a 48h non-stop event at the modern art museum of Porto), Optimus Primavera Sound – the biggest music festival in Porto, sports events and of course Saint John's night!!!!

As you can see there will be plenty to do in just 6 weeks! And this it's just an appetizer, can you imagine what happens in the rest of the year. So, no matter when, come visit Porto!
São João – the longest night of the year
23rd of June is Porto's day! Mark it on your agendas as a not-to-miss event! On that night, we celebrate our city's patron Saint John (São João) the best way we know how: by eating, drinking, dancing and enjoying time with friends. It is a truly spectacular night. It all starts around 8 pm with dinner, including Caldo Verde (a potato-based soup with shredded kale), grilled sardines, grilled pork steaks and wine. A perfect start, wouldn't you say?

After dinner everyone heads to Ribeira to see the fireworks, which start at midnight, taking place in the river and over D. Luis's bridge. At this point, you will see all the streets packed with people hitting each other with plastic hammers or with aromatic herbs! Yes, you read right, it's an old (and gentle and fun) tradition to symbolize a way of wishing good luck to each other! After the fireworks, everyone goes to Aliados Avenue or to various parts of the city were small neighborhood communities organize "bailaricos" with one goal in mind: dance until the break of dawn!

Read also our tips on What else to do and where to go during the São João celebration
Primavera Sound – music in the park
On the beginning of spring there is nothing better than enjoying park life in a place so unique that it actually goes all the way to the ocean! Our city's main public park, "Parque da Cidade", is an amazing place with huge lakes, playground areas, a football field and over 80ha of grass for you to lie down, relax, read a book and listen to some music. It sounds perfect, right? Well, if you are in town during the month of June you probably won`t even need to bring music with you. Why? Because one of the best music festivals we know of takes place exactly here: Primavera Sound! A true parade of stars, featuring both local and international musicians and much, much more! Three days in sunny June to enjoy life!
Wait, there is more!
When you have decided on the perfect time to visit Porto, think about exploring Porto's food, tradition, and its people through a Porto food tour. Why? Because a Food Tour is a vehicle for a city's culture. What locals eat, when, where and how much is a window into their every day and therefore, into the country's way of life.

Our Vintage Food tour, for example, takes you through a journey in time, from the rebirth of specialty food shops to the new restaurants adopting old ways to traditional buildings finding new purposes. The best of the past with a modern twist. Oh, and it even includes Port wine tastings!

Sunny regards from Porto,
Taste Porto Food Team
Discover Porto's food secrets and have a wonderfully personal experience on our Food & Wine tasting tours
Book now
Don't forget to share this post