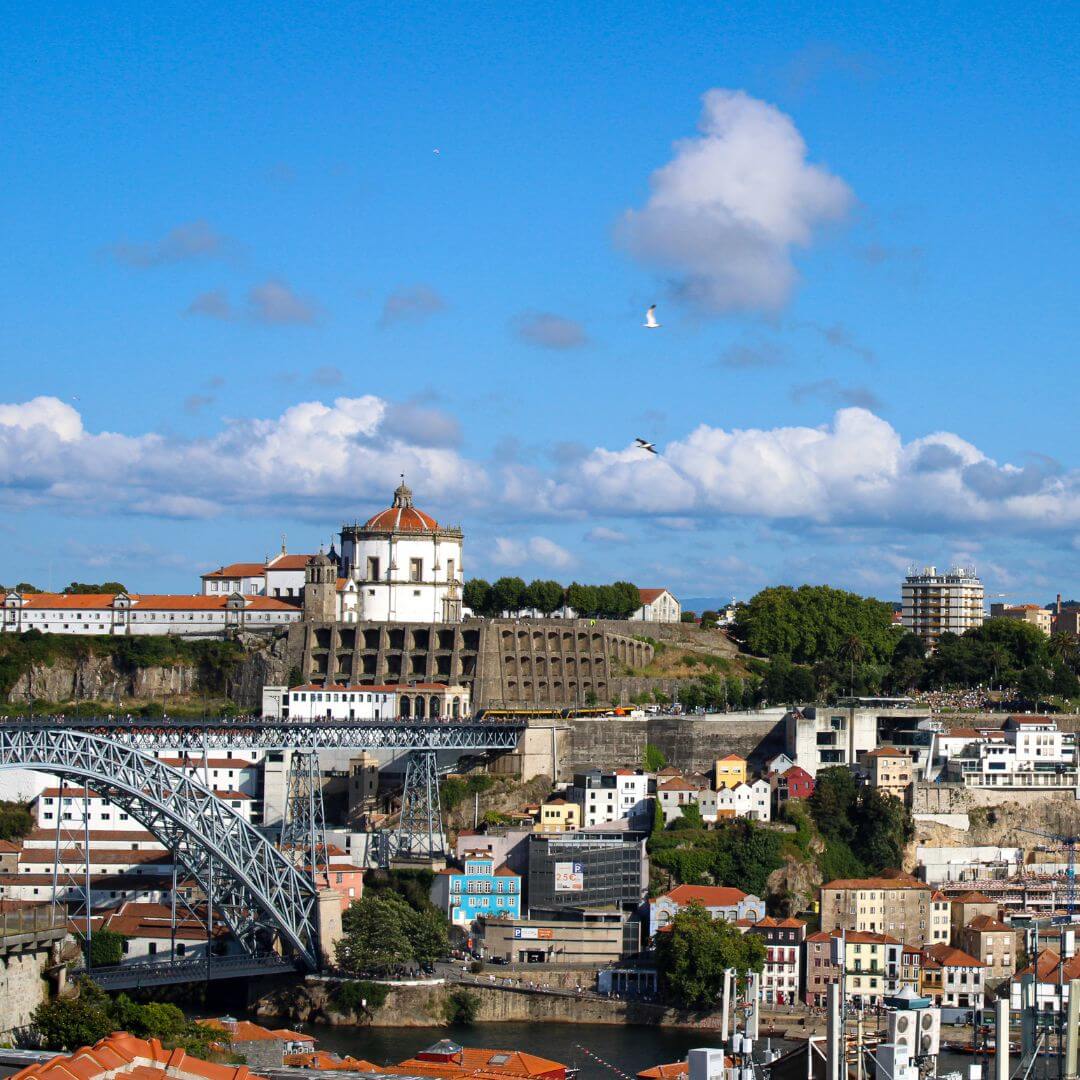 Posted on October 29, 2020
Autumn is painting the city with its beautiful colors on a daily basis. The colder and darker nights draw near and, by now, most of the leaves have fallen from the trees.

Turn the page of the calendar and you may be surprised. It's November already! Looking for things to do in Porto in November? Porto is truly beautiful in Autumn. Grab your hat and coat and come explore Porto before the year ends.

What to do in Porto in November
November in Porto is still brimming with plenty of events and safe activities to do. Here are a few of our top things for you to get up to in November.
#1 Kick-start your day with a brilliant Brunch
Even though the concept of "brunch" arrived late in Portugal, it has come to stay. Start your day off right with an amazing brunch at Rosa et Al. Located right in the middle of the Porto arts district, Rosa et Al is a great option to satisfy your brunch cravings and fill up your energy tank.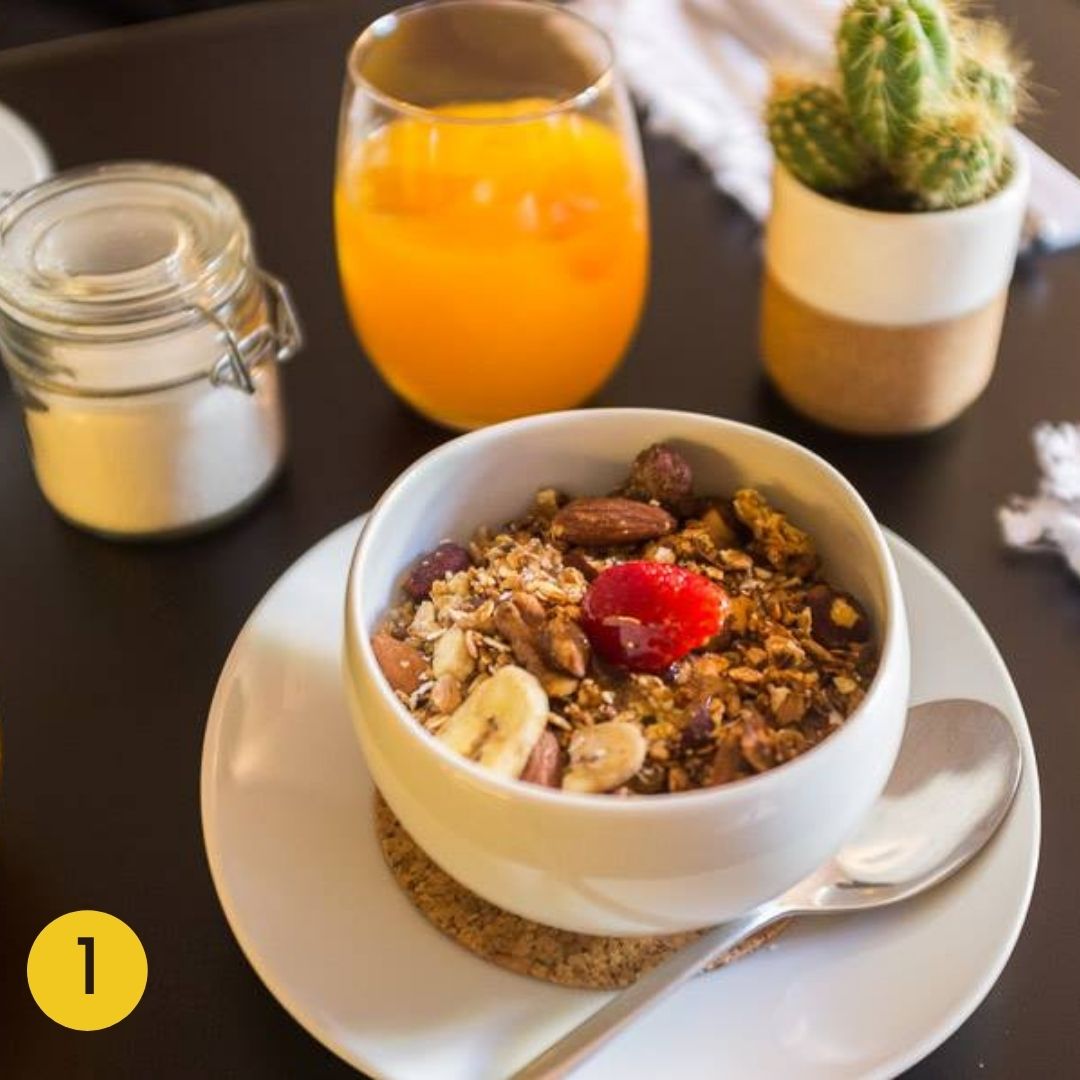 #2 Stroll through Palácio de Cristal Garden
The weather is getting cooler, but that doesn't mean that local hiking trails are any less enjoyable. This time of year is one of our favorites to walk in downtown Porto with no purpose other than looking at autumn sunlight caressing the buildings, streets, and people's faces, comforting them while the first cold and rainy days arrive. One of the best places to do so is Palácio de Cristal garden, where you can enjoy an amazing view over Ribeira, Gaia and Douro River.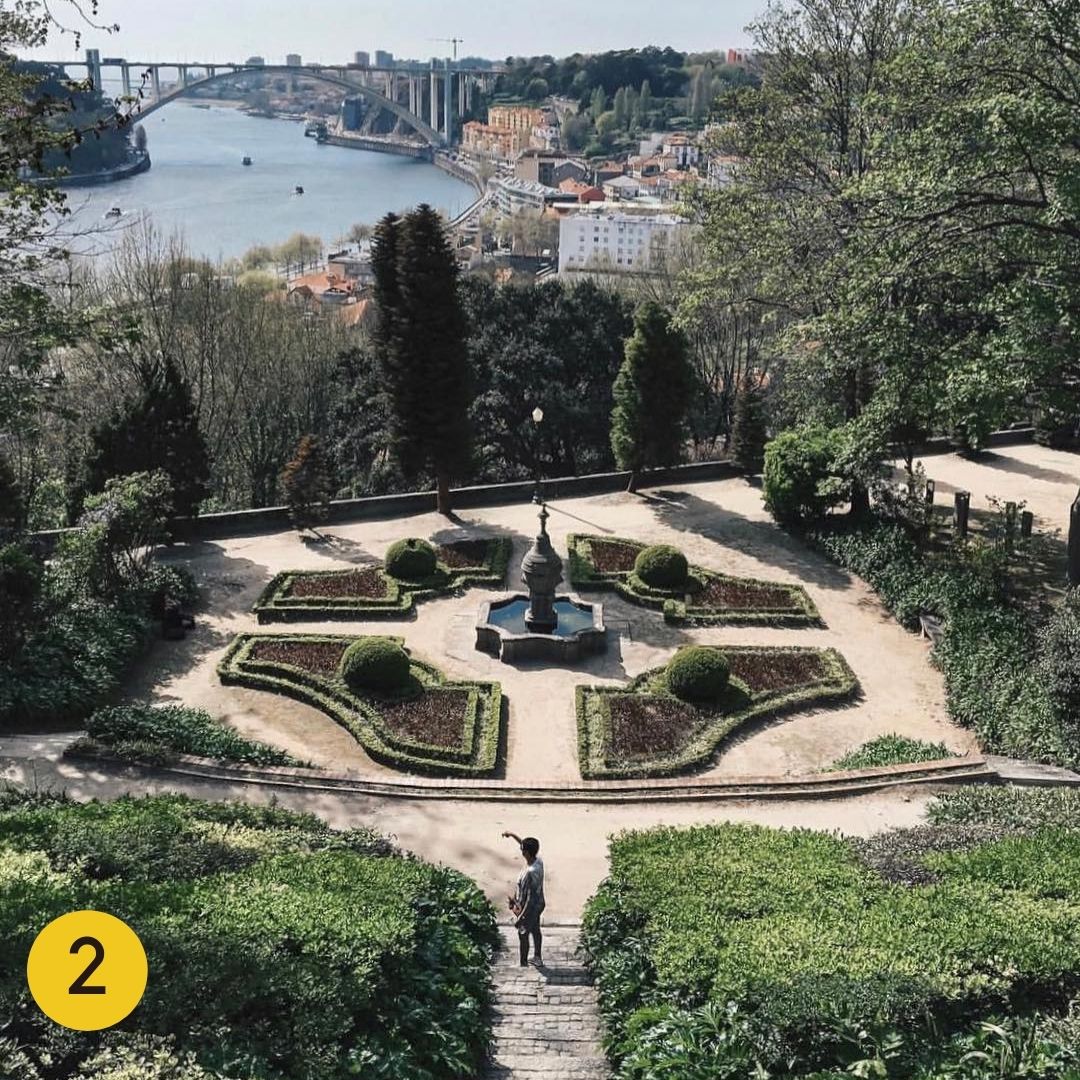 #3 Jump from one Porto Art Gallery to the other on the famous Miguel Bombarda street
The time flies by really slowly in this street. On the so-called Porto's Art District or Art's block, there's plenty to see: tons of contemporary art exhibitions, vintage shops, and tea rooms. Visit one of Porto's art galleries or museums and observe a variety of sculptures, art, and heritage… some of our recommendations include Ó! Gallery, Galeria Nuno Centeno, and Galeria São Mamede. Or if you want something more Halloween-related, why don't you visit Padaria Águas Furtadas Design at Rua do Almada 13?
#4 Have a nice cup of tea at Rota do Chá
Right at the heart of Porto's art district, there's a place where you can hide from the rain and cold and get the feel of being in a secret garden: Rota do Chá. Choose from a wide, wide variety of teas, ask for the apple pie to go along with the tea, and let the music take you to oblivion… If it's not raining, enjoy it in the garden in the back.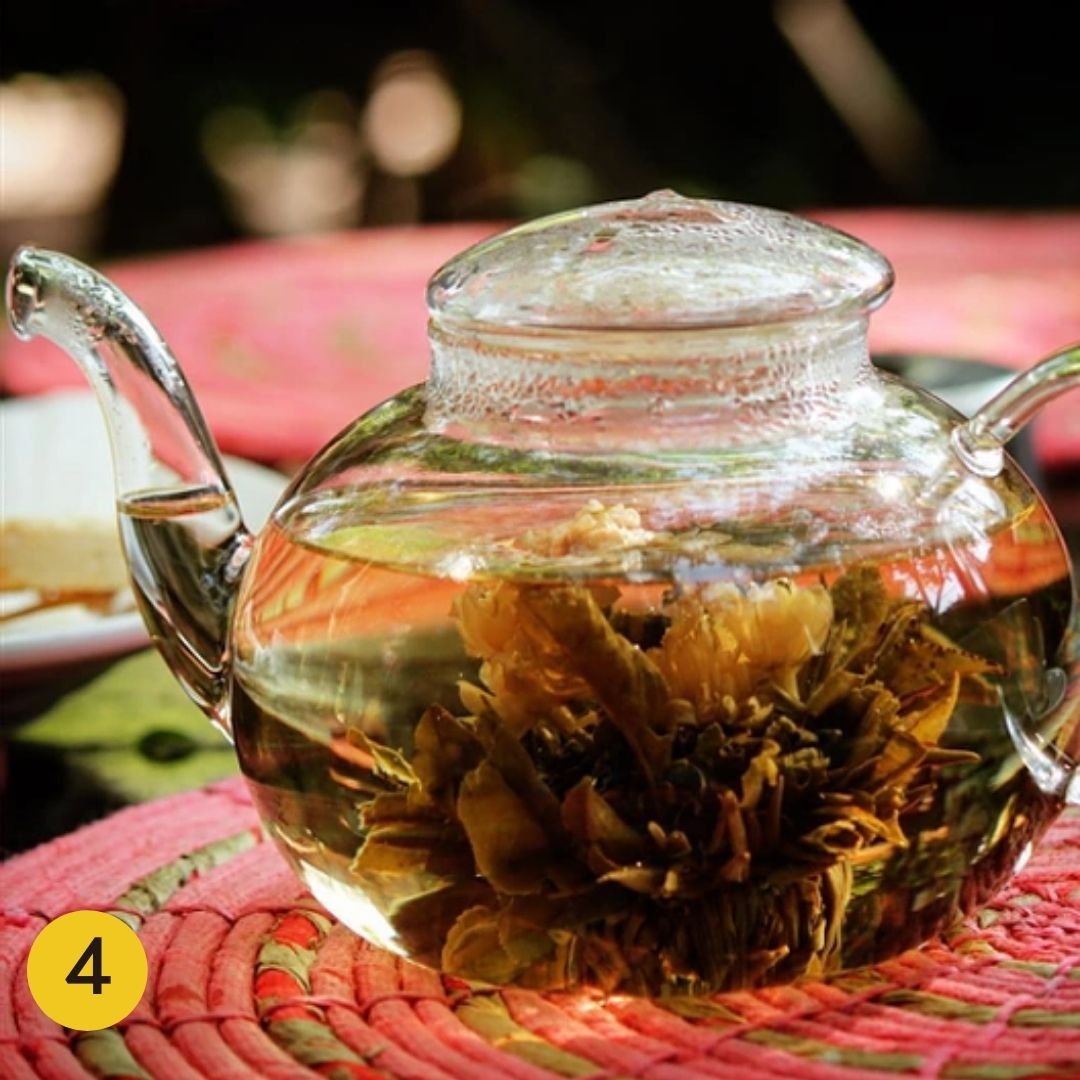 #5 And a cup of coffee at Guarany
Coffee is not only good in Porto, it also plays a big part in our social life. It is so much more than just the beverage on its own. We like to call it a social enabler: one invites a friend/coworker/acquaintance for a cup of coffee for no particular reason or to share something special at any time of the day. In essence, it is our way of life. Also, did you know that some of Europe's oldest coffee houses are located in Porto? No? Then go find out!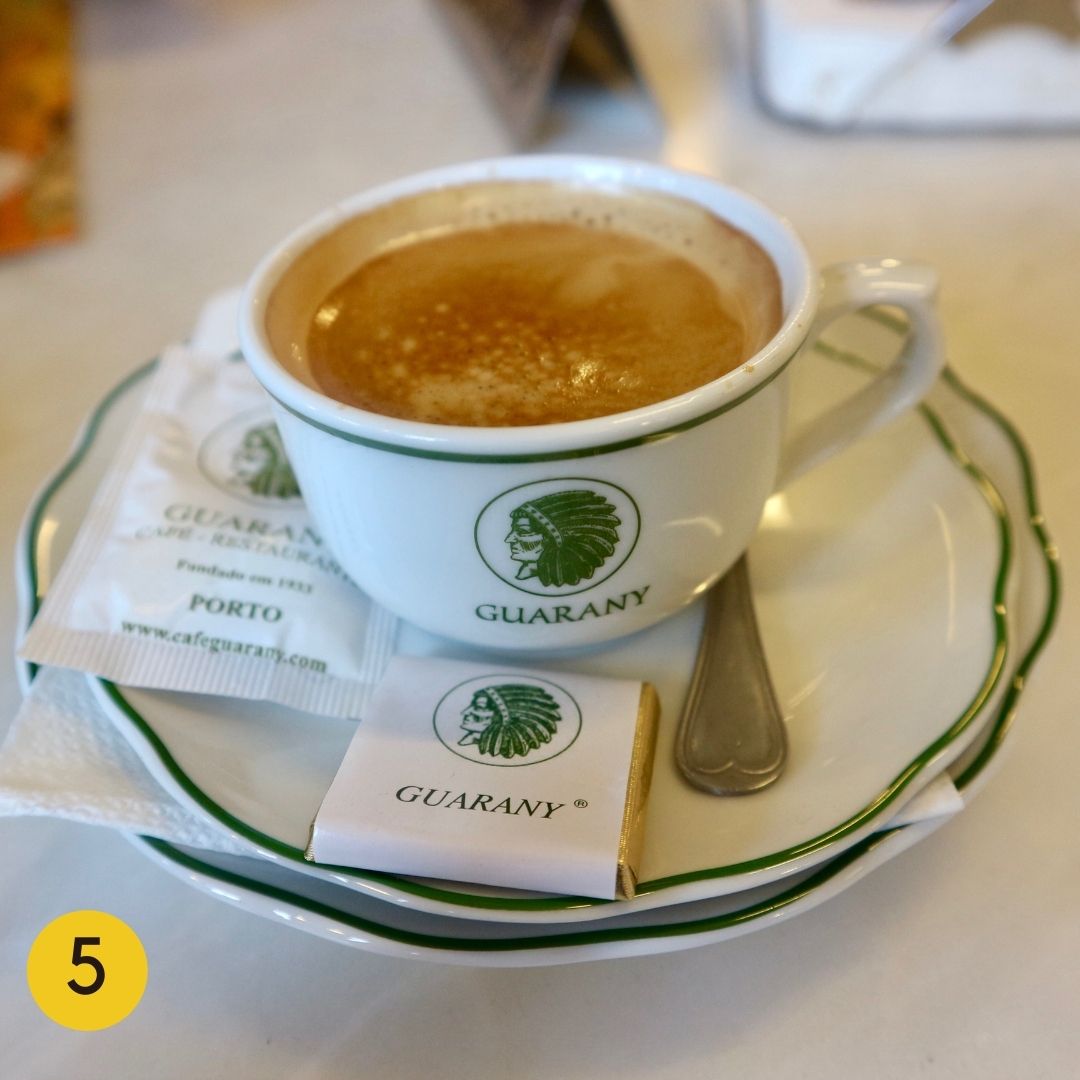 #6 Start Holiday Gift Shopping
Well, Christmas is around the corner and there are plenty of options for all the shopping fanatics that are in Porto in November. We've put together a list with some holiday gift-shopping recommendations. Check it out!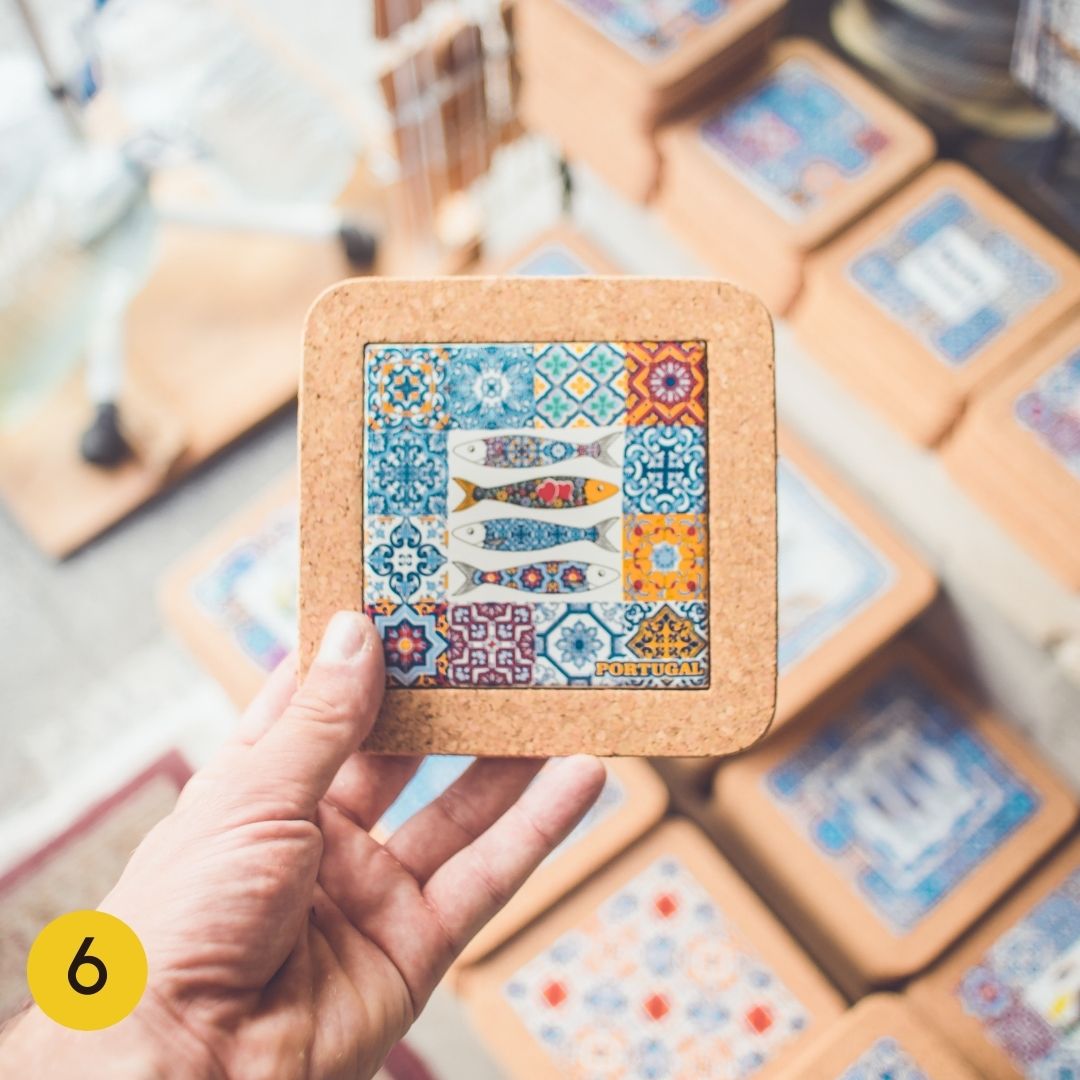 #7 Celebrate Dia de Los Muertos (Day of The Dead) in Porto
Head over to the fantastic Mexican restaurant, Frida, to celebrate this traditional Latin American holiday. Be amazed by the altar honoring Frida Kahlo, right at the center of the restaurant, and taste the delicious Pan de Muerto served with "chocolate caliente abuelita". Guests that face paint a Halloween skull get a Pan de Muerto for free and a chance to win a dinner at this Mexican-style restaurant in Porto.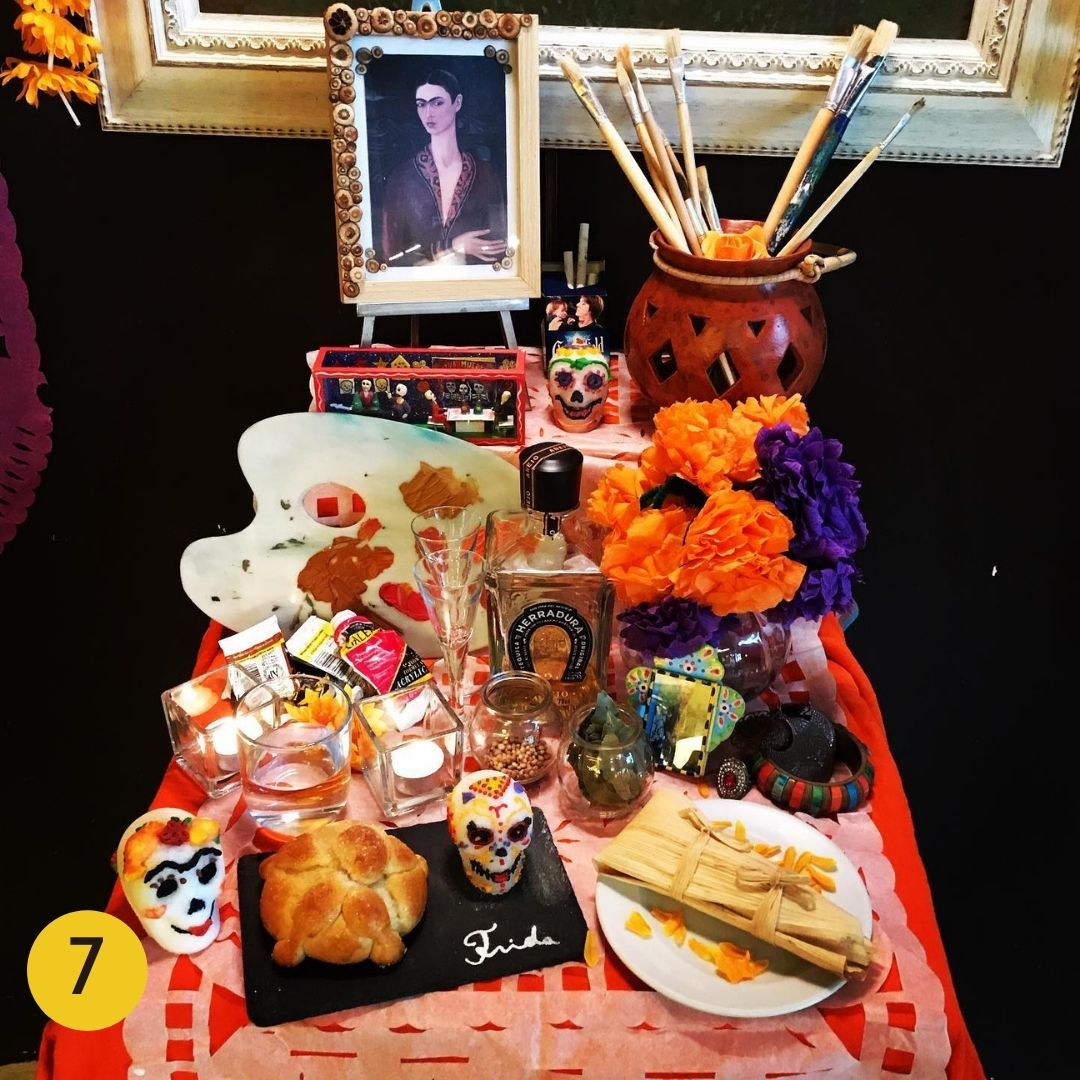 #8 Go for a concert at Casa da Música
Halfway between the historic centre and the Foz area, near the sea, you'll find a large-scale original building that is sure to catch your attention: Casa da Música. One of Porto's leading cultural venues and a great place to go get some autumn feels with live concerts.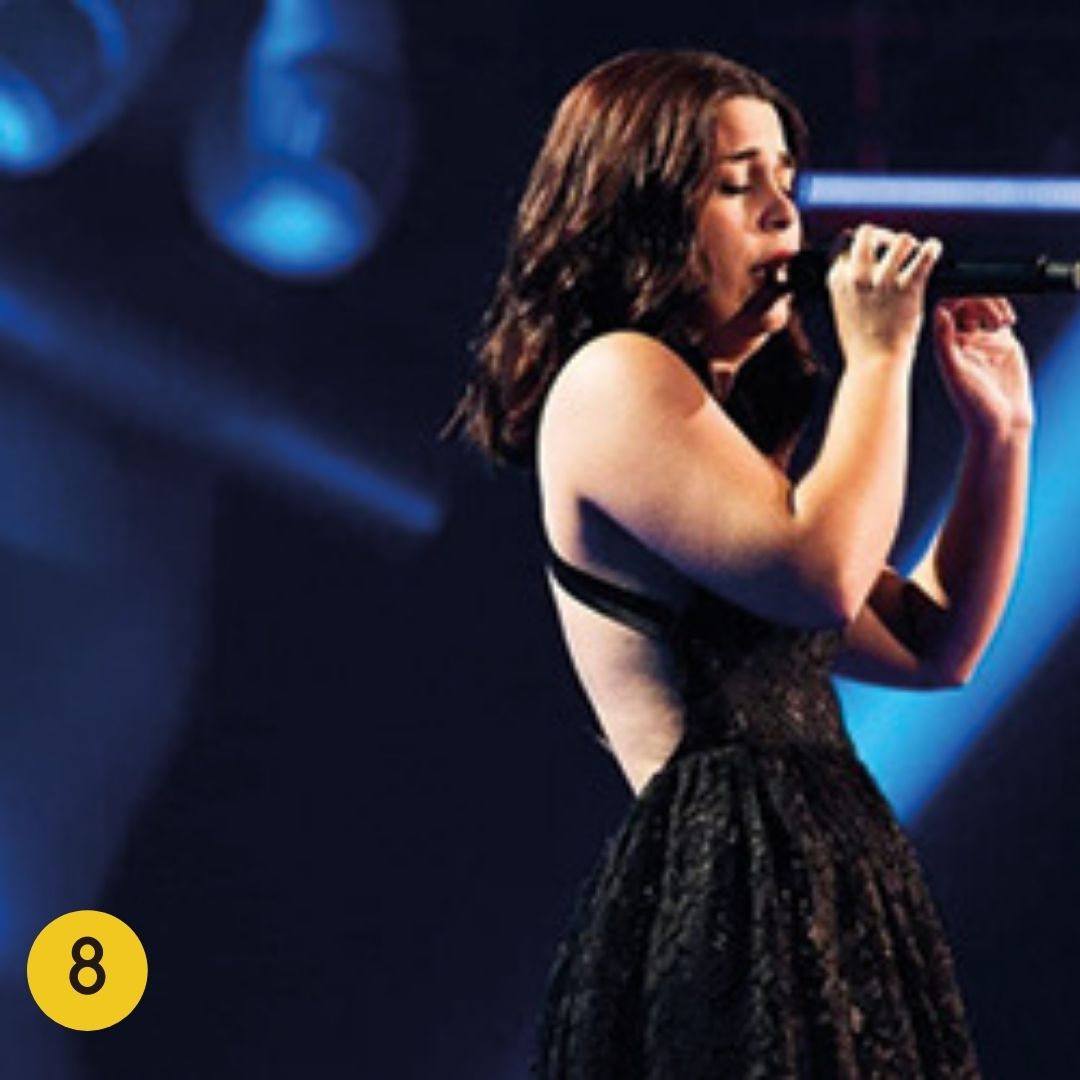 #9 End the night in a Porto wine bar
We've said it before: visiting a wine bar is the perfect opportunity to taste wines from the many different regions, grape varieties and styles that Portugal has to offer. Prova is definitely one of our favorite wine bars in Porto: the food is excellent, the wines are excellent, the jazz in the background is wonderful and the staff is super friendly and knowledgeable. There's nothing to dislike in this place. Go there and thank us later!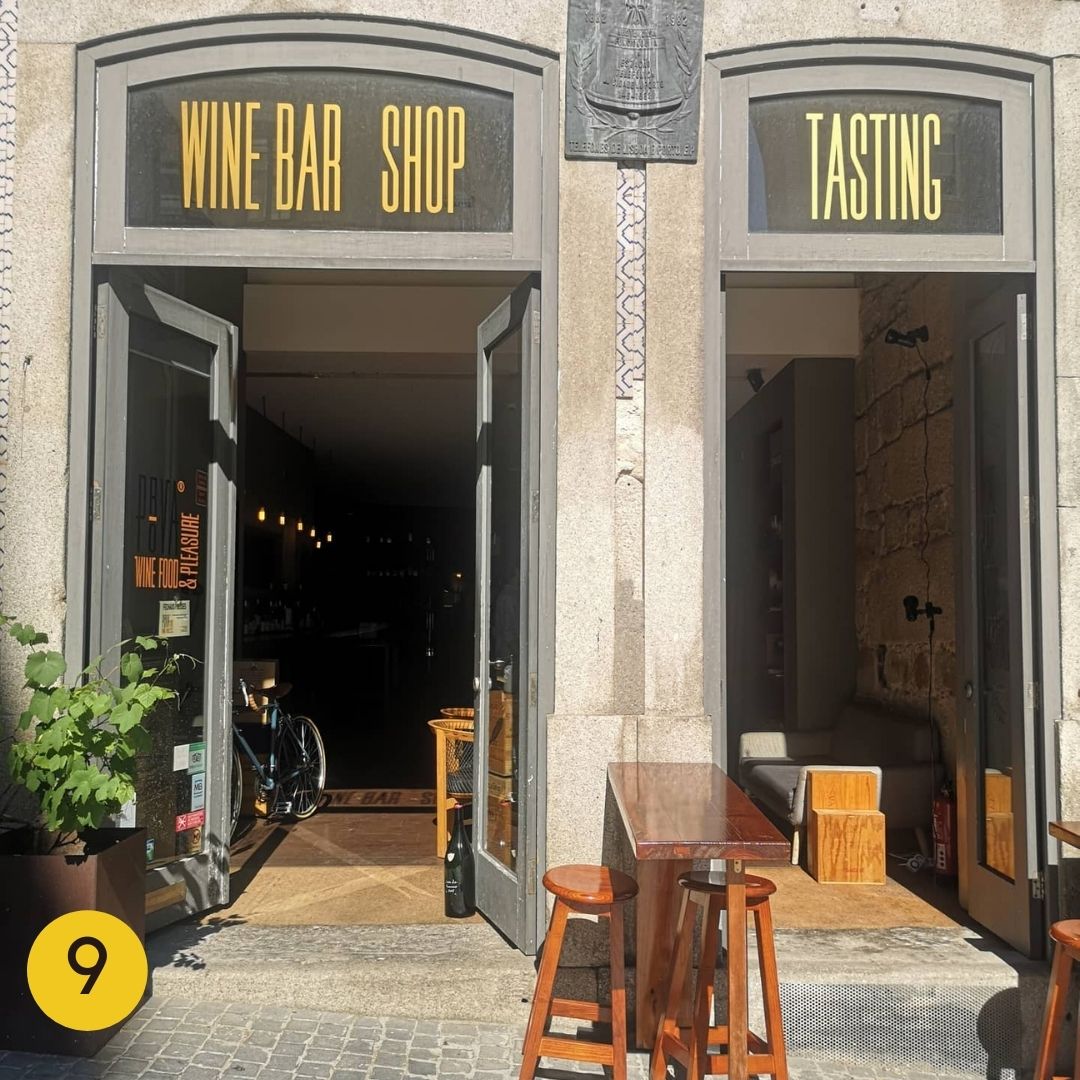 #10 Visit a Porto popular attraction without the crowds
Our recommendation: Clérigos Tower. The tower was built between 1754 and 1763 and rises 75.6 meters (248 feet) high above the city. A total of 240 steep steps lie between you and the magnificent view at the top but we assure you that it's worth it.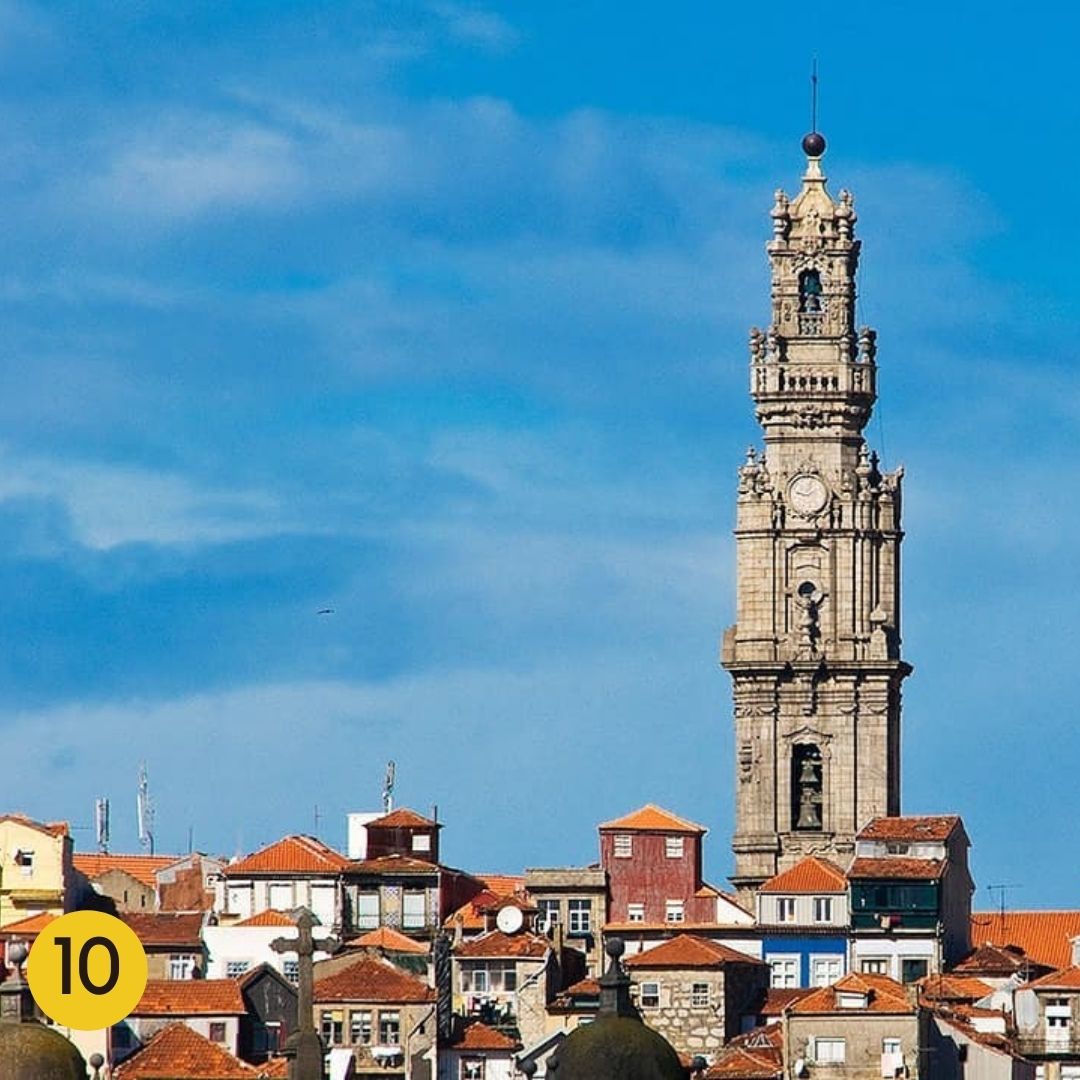 #11 Have a cozy Wine and Cheese night at Folias de Baco
A 1-minute walk from the Clérigos Tower. A homey tapas bar and a true hidden gem of the city, with a terrific tasting menu. All wines are produced at Folias de Baco winery, located in the stunning Douro Valley.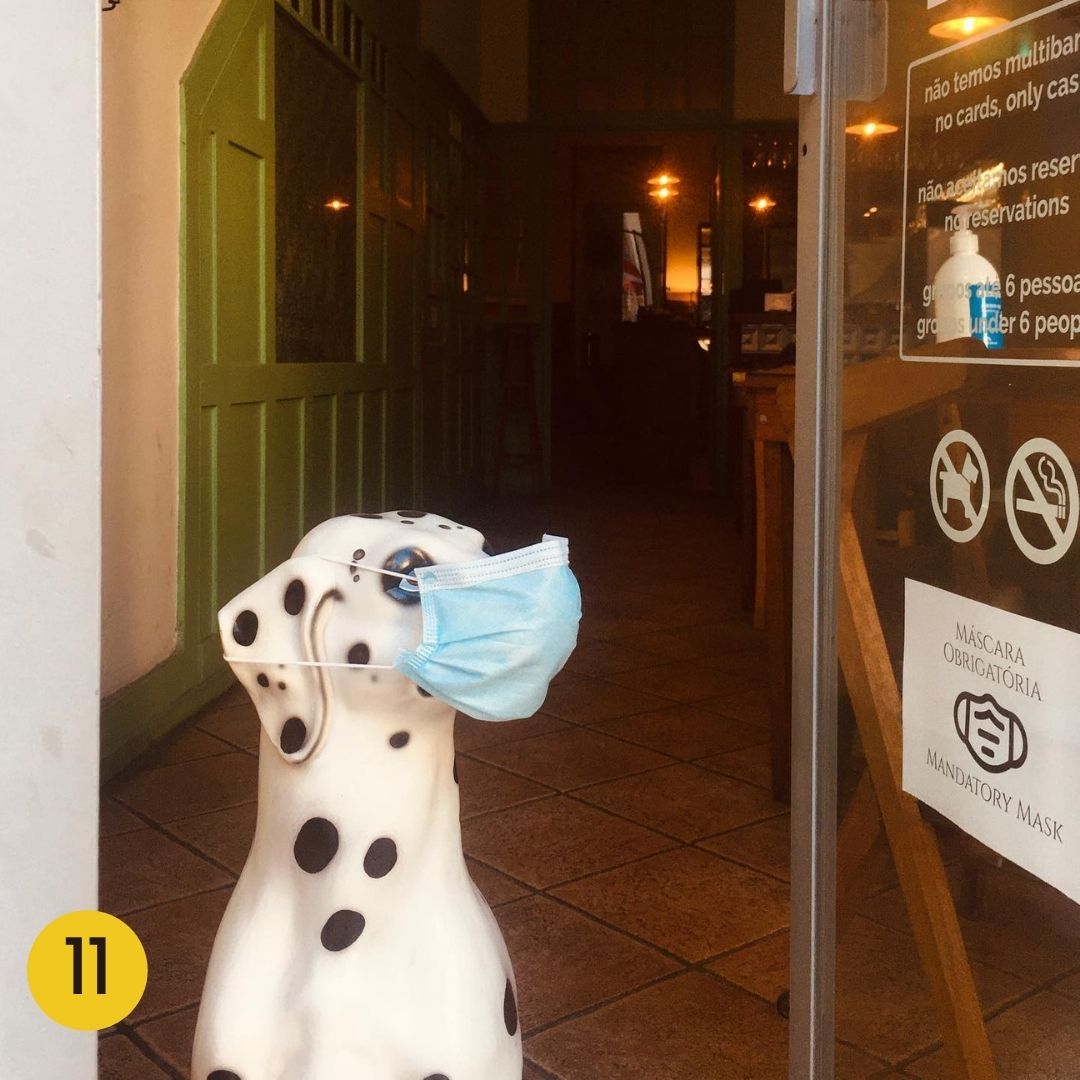 #12 Eat salty roasted chestnuts
Every city has its traditions regarding street food. In Porto, Autumn is salty-roasted chestnut time! The whole city smells like chestnuts, so it won't be difficult for you to hear someone shouting on the street 'Quentes e Boas' ('good' and 'warm'). Follow that voice and get yourself a carton of roasted chestnuts!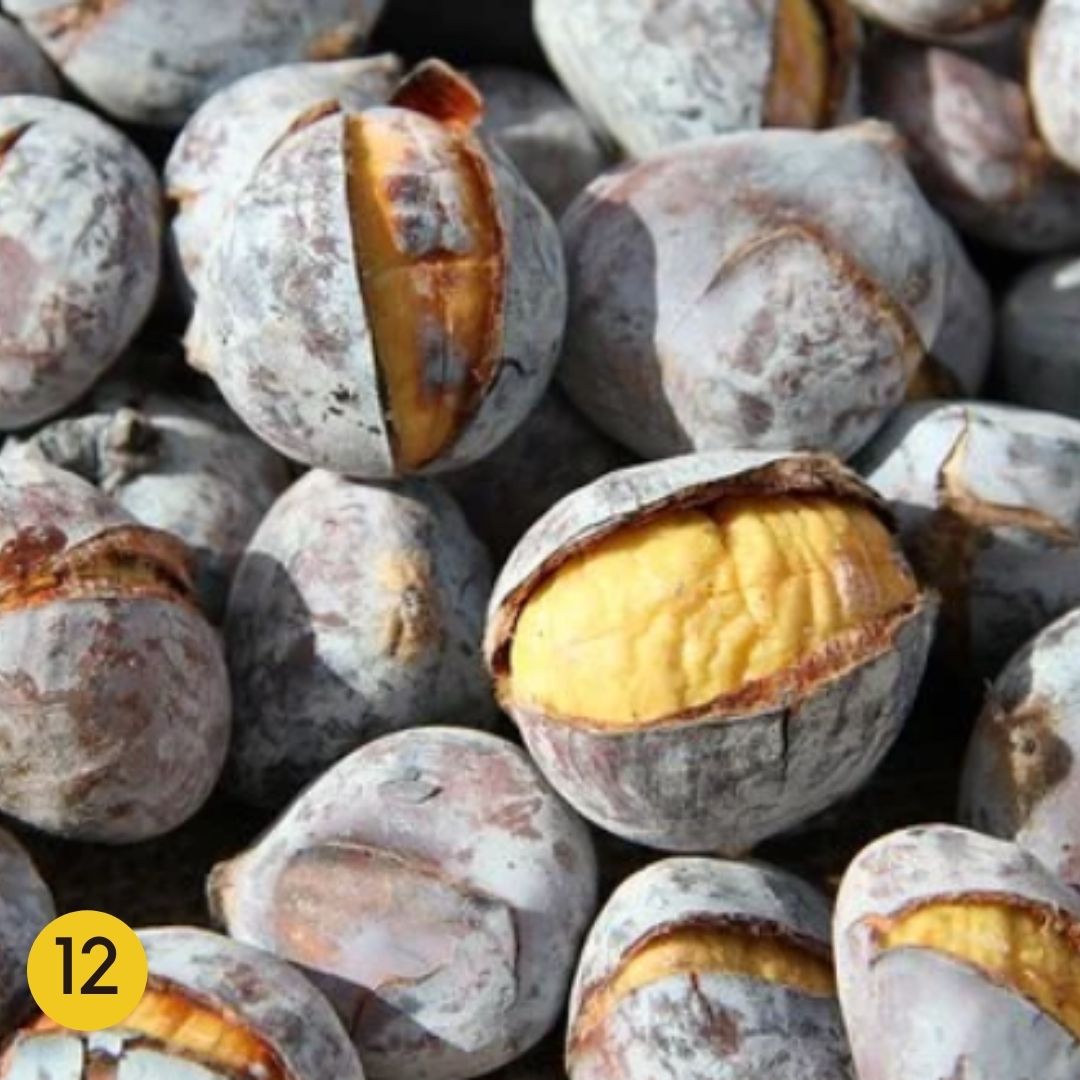 #13 Learn more about the famous Port Wine on our Vintage & Port Wine Food Tour
Our Vintage & Port Wine Food Tour is loved by first-time visitors and covers 3 kilometers of classic Portuguese food & drinks, history, architecture, and culture. This Food Tour includes a mini-masterclass in Port wine as well. Join our Food Tour in November for a slice of Porto that you'll never forget!
#14 Take the train and go visit the nearby cities
You can spend a week in Porto and still have plenty left on your to-do list! That said, if you have the benefit of time then we recommend that you explore some great nearby destinations. We have put together a list of amazing one-day trips from Porto that will allow you to know a bit more about Portugal and its traditions. And its food of course!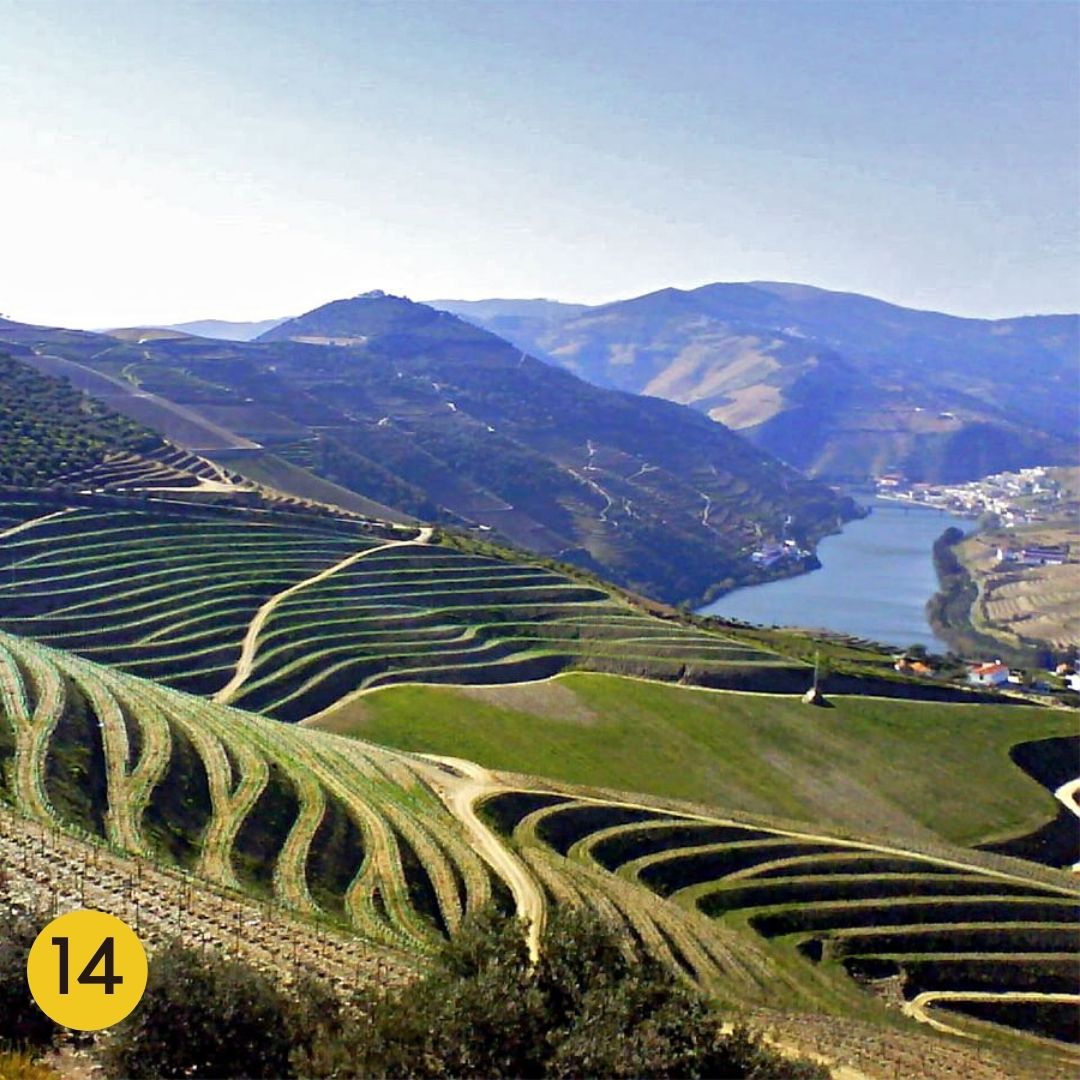 #15 Have an indoor adventure in Porto
Museums are always a good option to shelter from the weather conditions. The fun doesn't stop in November in Porto, with plenty of indoor attractions and activities for you to enjoy. Here are 8 museums in Porto that are worth going to if you are in town.
#16 Make New Year's Eve Plans in Porto
Do you remember that time you wanted to have an unforgettable New Year's Eve, but forgot to book something until late December, and by then everything was already booked or outrageously expensive? Yeah, let us know if you need a hand on this one – our Porto Travel Concierge is here to assist you..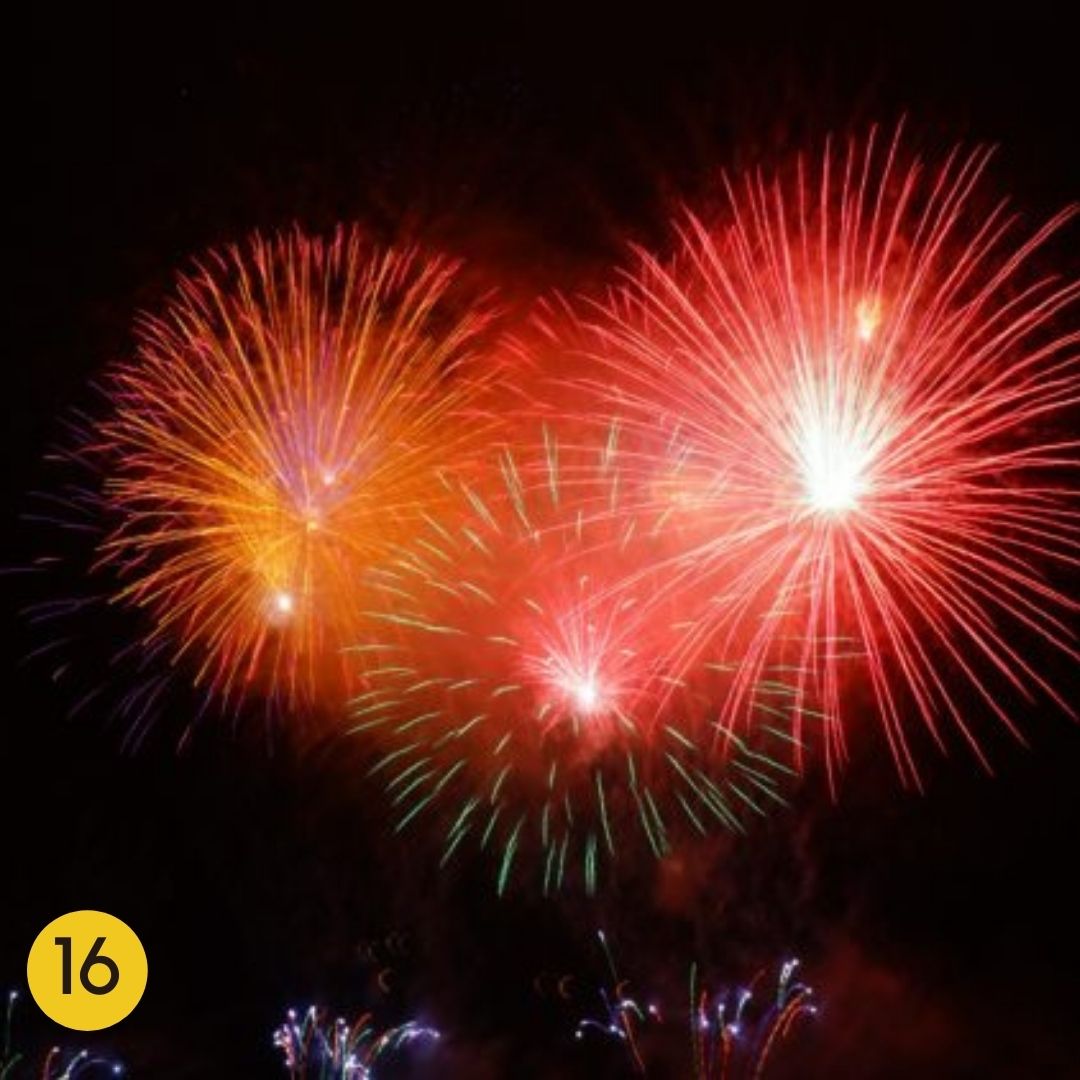 #17 Don't miss the chance to have an amazing lunch or dinner in Porto
When in Porto, eat eat eat! For all the foodies out there, here are our top picks for November:
Emotivo: a brand-new cozy restaurant with an excellent wine list;
Belos Aires: where Portugal and Argentina meet. If you like steak, you'll love this restaurant;
Apego: located a little bit off the beaten track of Porto's main attractions, but totally worth it. Besides their food baskets can be delivered right to your door.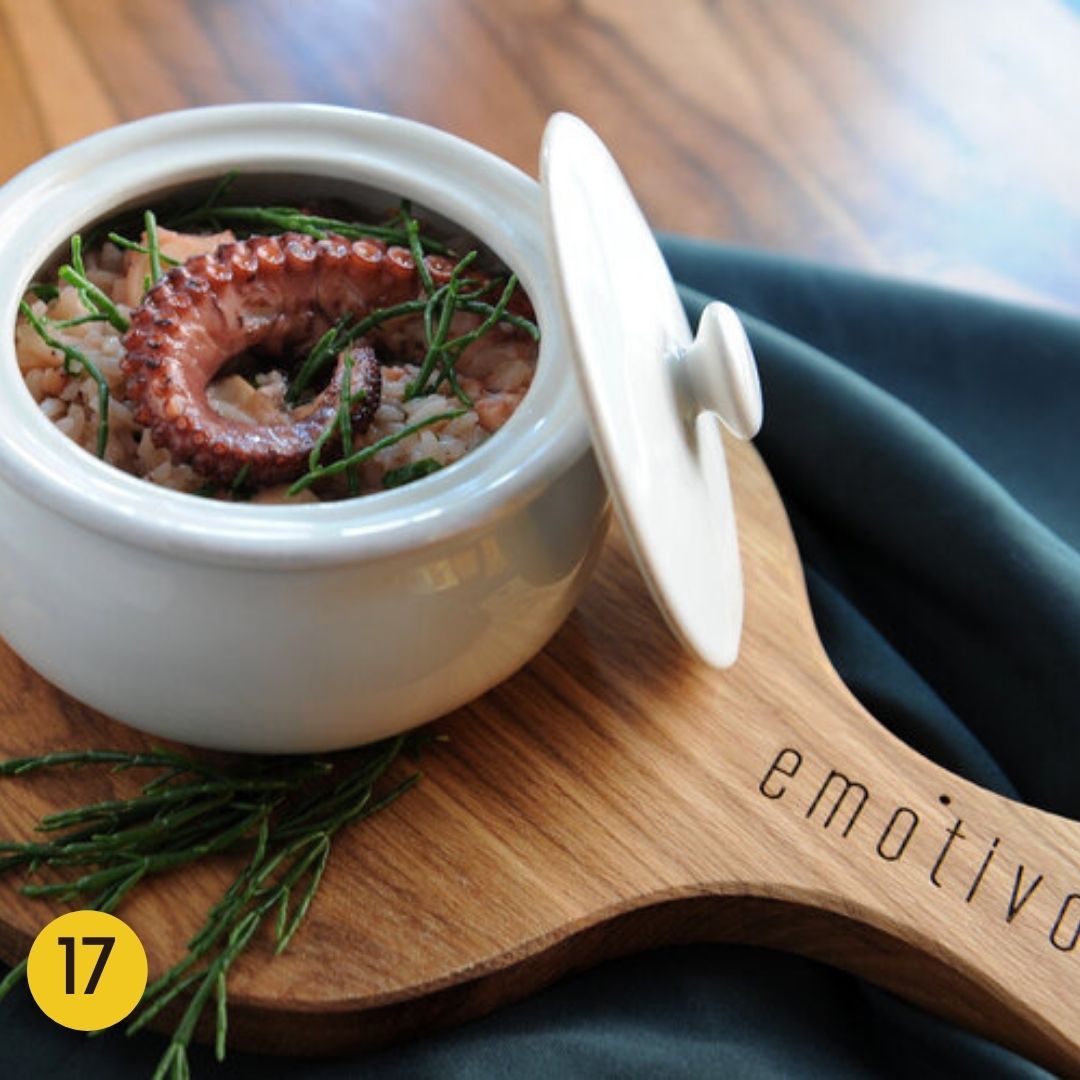 #18 Be thankful
Ultimately, November is a great time of year to look back on the past months and consider what you're thankful for. Not just because of the upcoming Thanksgiving holiday, but the end of the year is a good time to reflect back. What are you thankful for?
If that's not enough to persuade you to visit Porto in November then find out more about Porto's events over the coming months.

See you soon!
Taste Porto Foodie Team
Discover Porto's food secrets and have a wonderfully personal experience on our Food & Wine tasting tours
Book now
Don't forget to share this post