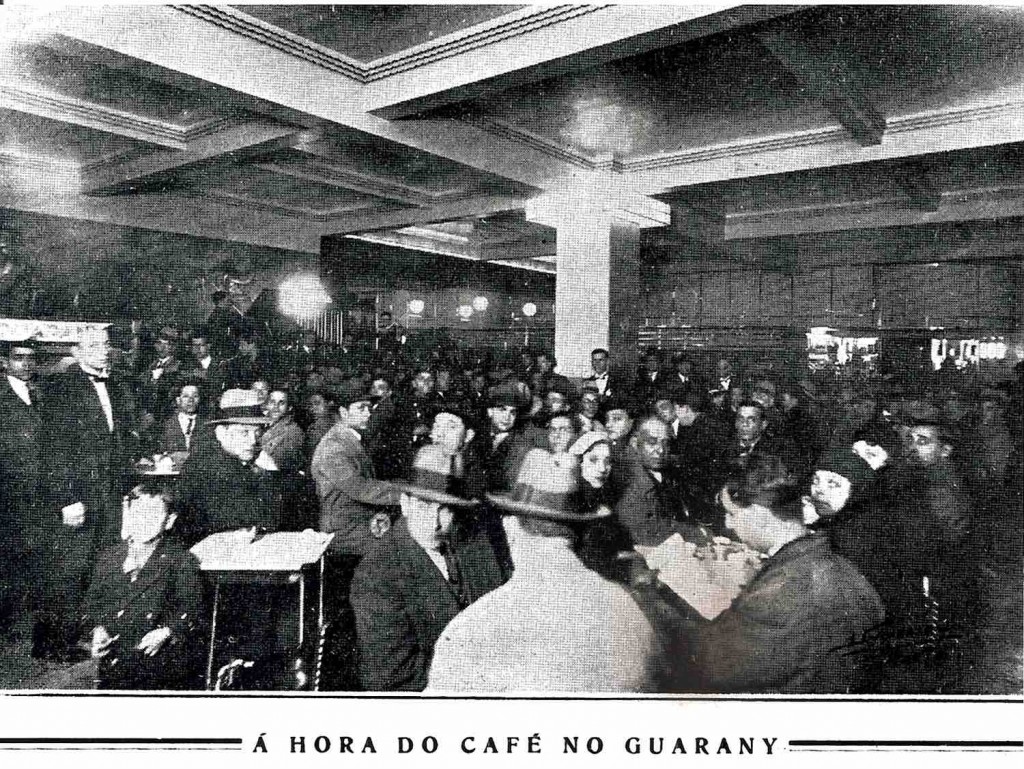 Posted on May 22, 2020
It was the 29th of January 1933 when Cafe Guarany opened in downtown Porto. The city was experiencing a boom in cafes and this one was built on the very same avenue of the emblematic city hall.
The cafe was the work of an artistic duo, architect Rogério de Azevedo and sculptor Henrique Moreira. The work was inspired by Art Deco and the tribe Guarany from Brazil where most of the coffee in Porto came from.
Architect Rogério de Azevedo, who lost his father at the age of five, went to study to be a priest in the School of the Orphans of Porto. When he was 14 he signed up for the fine-arts school of Porto and kept on studying Architecture until he graduated in 1926. He made his name as one of the pioneers of Modernism in Portuguese Architecture, however, part of his work never came to light due to the repressive regime of the time.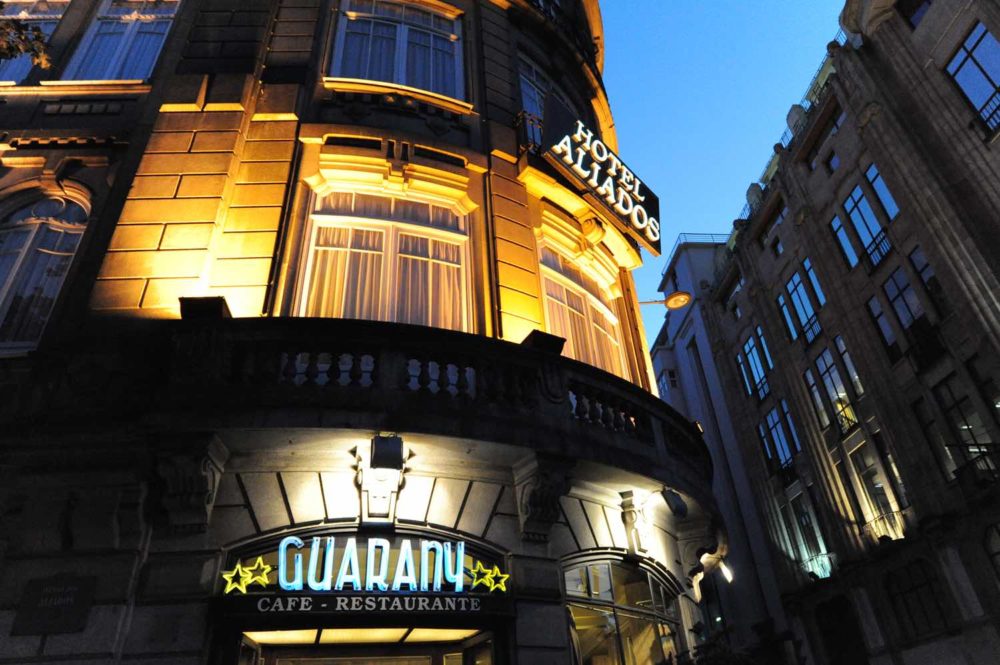 Among many other things, in 1933 he designed the building of the newspaper "Comércio do Porto", now a bank called BANIF, on Aliados Avenue and later the Hotel Infante Sagres – up the street from Guarany – as well as the first three "Pousadas de Portugal", which are now luxury hotels. The sculptor of the famous marble high relief featuring an Indian at the entrance of the cafe, Henrique Moreira, is also well-known. He made many of the sculptures still present today on Aliados Avenue, including "The Youth" and "The Boys" as well as the interior of 3 of the 4 biggest showrooms in Porto: Rivoli, Coliseu do Porto and Teatro Nacional São João.
Many years passed and in 2003 Guarany was completely restored. Having kept its traditional look, two panels/paintings were added to the room. The painter Graça Morais, used acrylic paint and pastel on canvas to produce two large paintings called "The Lords of the Amazon".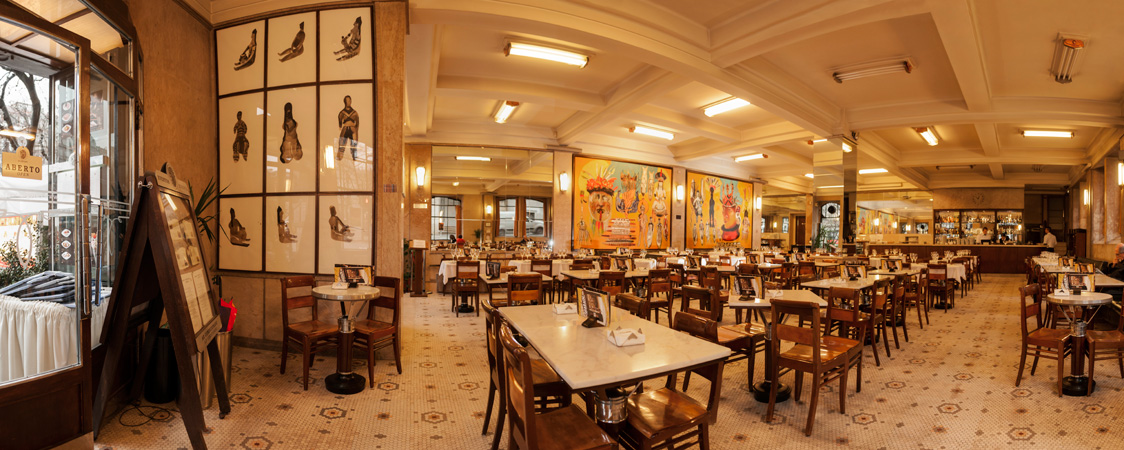 The paintings were yet again inspired in the way of life of the Guarany tribe, a tribe that was admired for not using force to impose their will in parts of Brazil, Paraguay, Uruguay, Argentina and Bolivia. This tribe's story also became a book and an opera called "Il Guarany" debuted in Milan's Scala.
Today you can have breakfast, lunch or dinner there, but if you come on our tours, you will be having an excellent cup of coffee, much like these gentlemen and ladies back in 1933.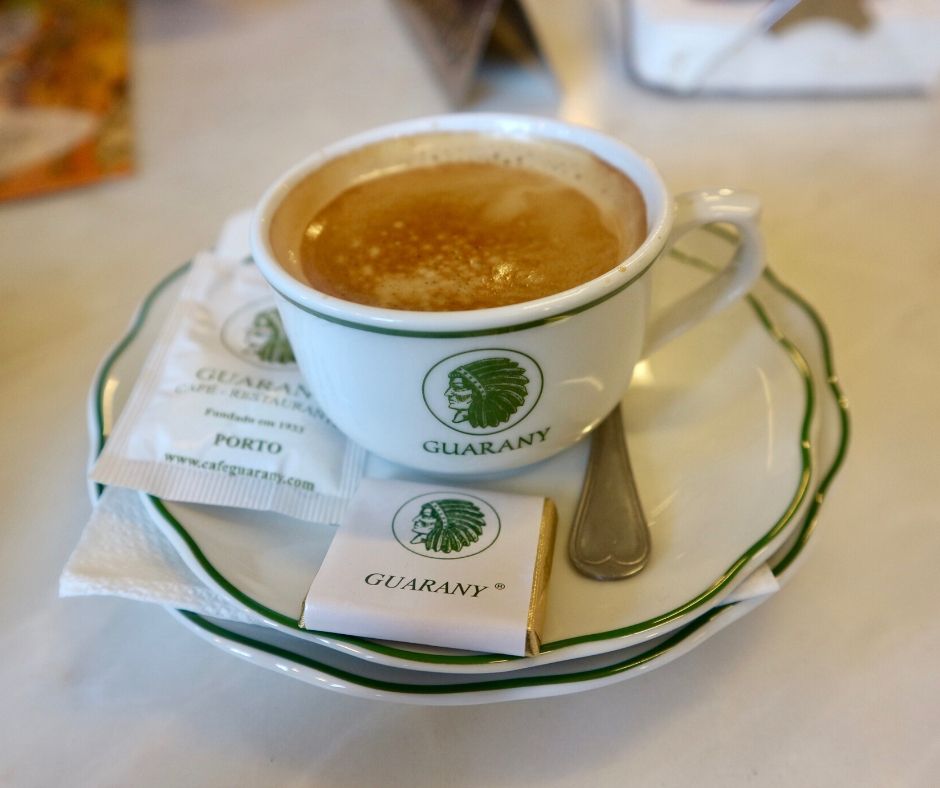 Events at Guarany: Fado nights, Cuban nights and others
How to get there

Enjoy!
Taste Porto Foodie Team
Discover Porto's food secrets and have a wonderfully personal experience on our Food & Wine tasting tours
Book now
Don't forget to share this post