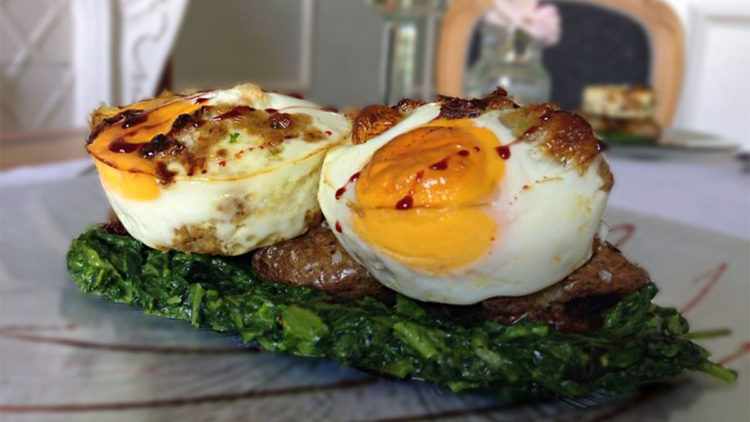 Posted on May 29, 2020
Over the last few years, Porto has become increasingly open to different lifestyles. Popping up all over are record stores, vintage markets and shops, surf schools, and, increasingly, more vegetarian places. While it is true that most restaurants in the city are not vegetarian (or vegan), in fact, a lot of regular restaurants and cafés now offer vegetarian options. If you are vegetarian, you might consider joining our vegetarian-friendly Porto Food Tour and experiencing the vegetarian tastes of the city.
Whether you're vegetarian, vegan, or just searching for vegetarian versions of Portuguese food, continue reading to discover:
Our favorite vegetarian and vegan restaurants in Porto;
Where to eat vegetarian francesinha in town;
Food Tours in Porto that are vegetarian-friendly.
Our favorite Vegetarian and Vegan Restaurants in Porto
We, as always, decided to investigate further and treat our palates to the various degrees of "greenness" our city has to offer. So if you are wondering if there are vegetarian and vegan restaurants in Porto, we can assure you that there is plenty to choose from! Below, we share just a few.
1. Kind Kitchen
Let's start by saying that Kind Kitchen has a beautiful catchy slogan: "Be kind to every kind, but always with delicious food!" Whether you are a Bowl person or a Burguer person, here you'll find a varied menu and a great family-friendly environment at family-friendly prices. And the tofu nuggets… to die for!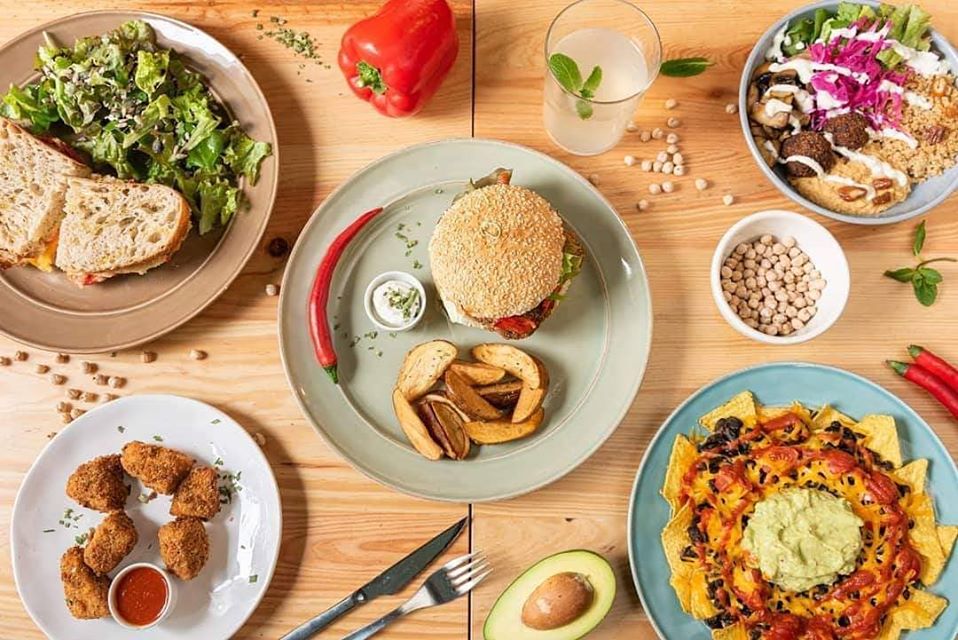 2. Essência Restaurante Vegetariano
At Essência you can bring together the family and enjoy comforting and beautiful food. It is also one of the most romantic restaurants in the city. This is a white tablecloth vegetarian restaurant that offers a well priced fixed menu at lunch and a limited, but well-cultivated, dinner menu of appetizers, mains, and desserts, along with other several options. They graciously always have at least one non-vegetarian dish for that meat eater in your life. Or you know, for that picky friend that believes vegetables are "weird".

Thorough service and with great value for money, Essência is the perfect restaurant for those that enjoy good food. Pay special attention to the vegetarian alheira starter, the homemade herb butters served with the bread, and any of their soups which will be sure to warm you from the inside. For the main dish, try the red quinoa and vegetables or the curry risotto or the "steak" of seitan. Make sure to save room for the mango and passion fruit pudding or for the decedent chocolate cake, it is to die for!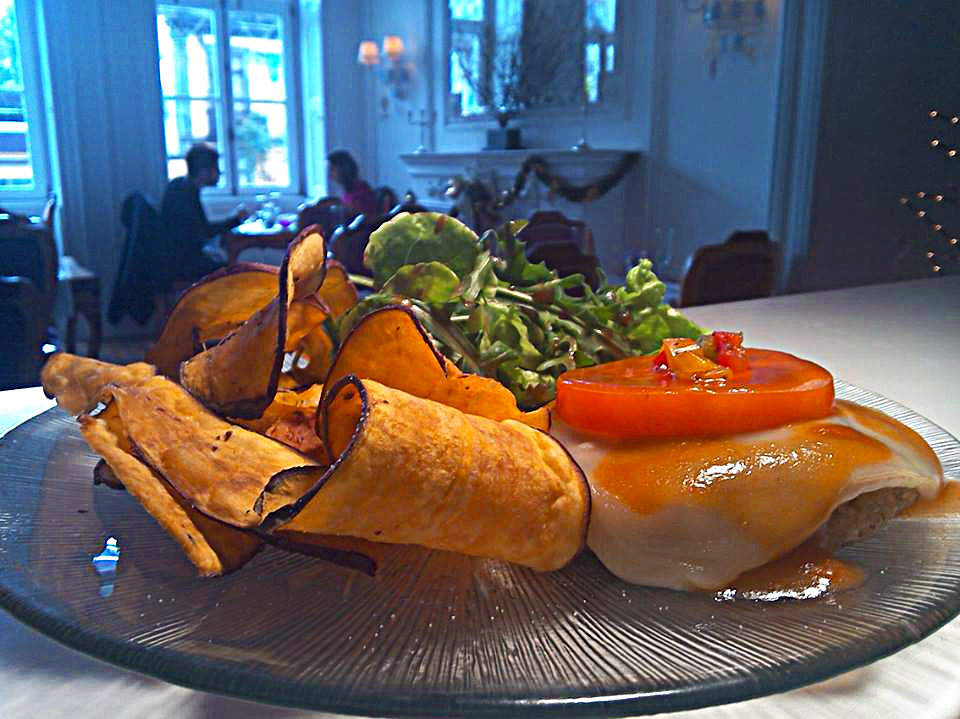 2. Época
Época is a small cafe that serves some of the healthiest breakfasts and lunches you can find in Porto. The space is clean and bright and reminds us of Scandinavian restaurants. Solo travelers will feel very comfortable here. Many of the ingredients come from the owner's farm and the menu reflects their desire to cook using seasonal produce. The service is a delight at Época and the staff is super friendly and charming.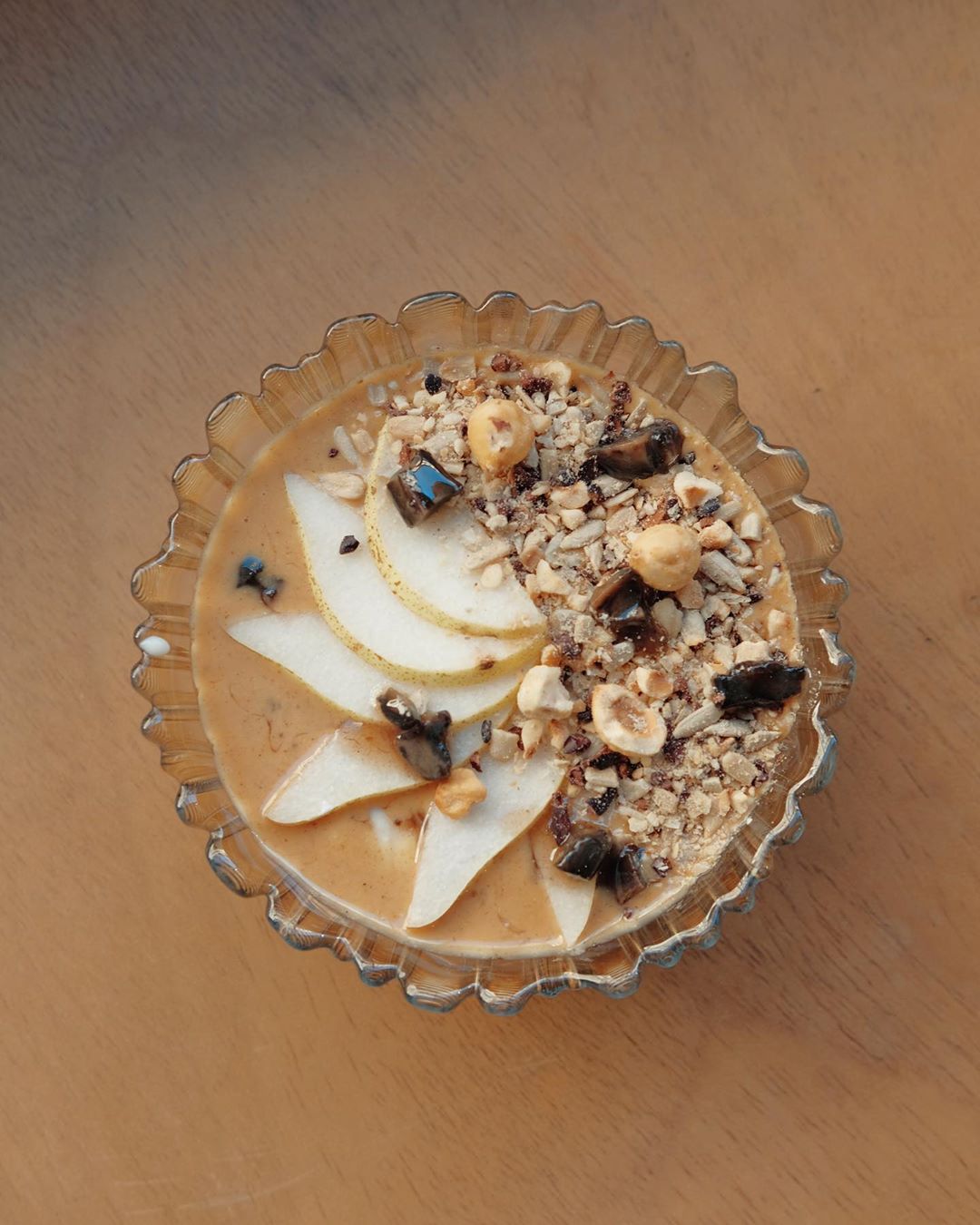 3. Quintal Bioshop
Not exactly a restaurant, but instead a grocery store that also serves light meals, Quintal Bioshop is a health food store that focuses on biological produce and products. In addition to the shopping section, you can sit and enjoy the tea selection and light meals, such as sandwiches, salads, freshly squeezed juices and whatever vegetarian invention is on offer for their daily menu.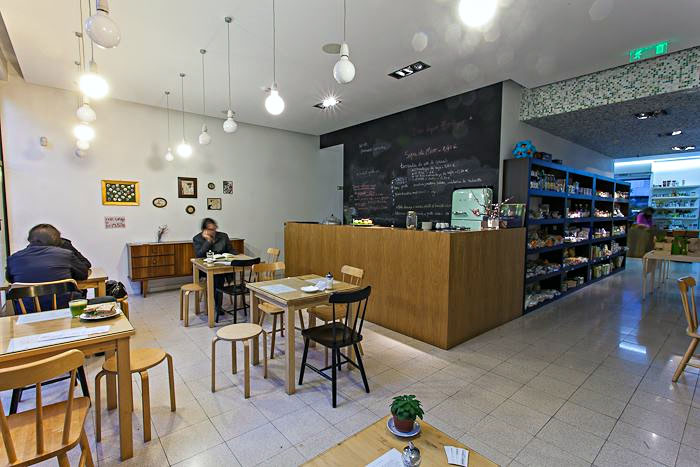 4. Árvore do Mundo
At Árvore do Mundo you can really taste the love they put into their meals. The food is healthy and delicious, the service is superb and the courtyard in the sun is a great chilling spot while having a meal. Its menu changes daily and often features vegan versions of regional dishes. Summing up: a great taste, from starters to dessert.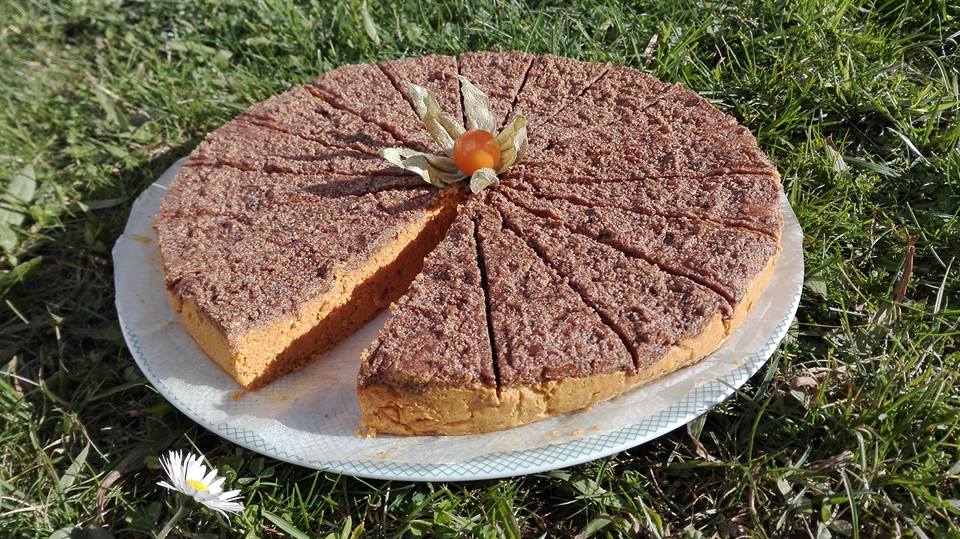 These are, of course, just a sample of the wonderful vegetarian and vegan places you can find in the city. We will continue our investigation on your behalf and will be sure to share all our findings!
Where to eat vegetarian francesinha in town
Em Carne Viva
A little on the higher end, Em Carne Viva (translated "Raw flesh") is a place you can go for adventure and discovery. They present themselves as a vegetarian restaurant of regional inspiration, where you can find very traditional dishes with a vegetarian or vegan twist. Amêijoas à Bulhão Pato (clams Bulhão Pato style) becomes Cogumelos à Bulhão Pato (mushrooms Bulhão Pato style), the octopus or codfish à Lagareiro becomes the "boneless" à Lagareiro. Even the Francesinha is vegetarian! So if you want to taste the traditional cuisine of Porto, but with the option to go meatless, this is your place! Amazing food and a wonderful location!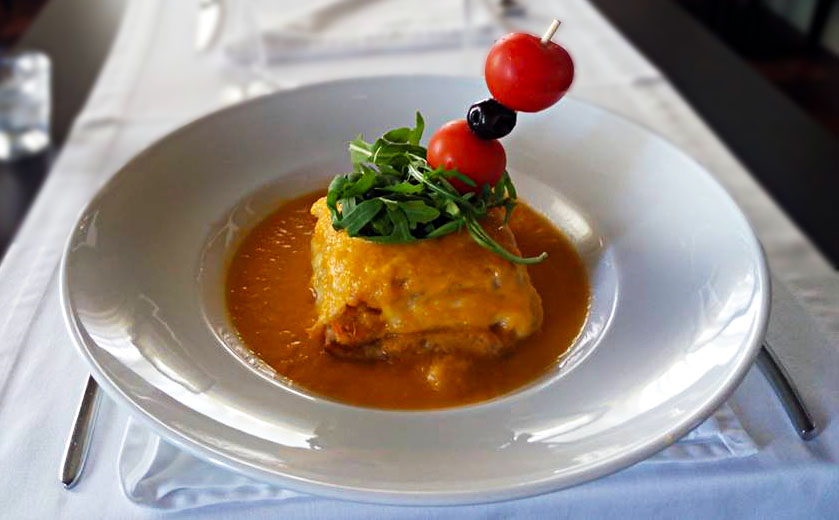 Food Tours in Porto that are vegetarian-friendly
We can accommodate vegetarians and other dietary needs on our Downtown Food Tour. Join our expert local guide and go beyond the most popular tourist attractions for a taste of the real Porto. This Food Tour includes a visit to the centenary local food market.
If you prefer a more private experience, we invite you to join our Private Custom Tours in Porto. Tailored to your individual interests, schedule, budget and dietary requirements – they are as unique as you are.
Enjoy & Bom apetite!
Taste Porto Foodie Team
Discover Porto's food secrets and have a wonderfully personal experience on our Food & Wine tasting tours
Book now
Don't forget to share this post