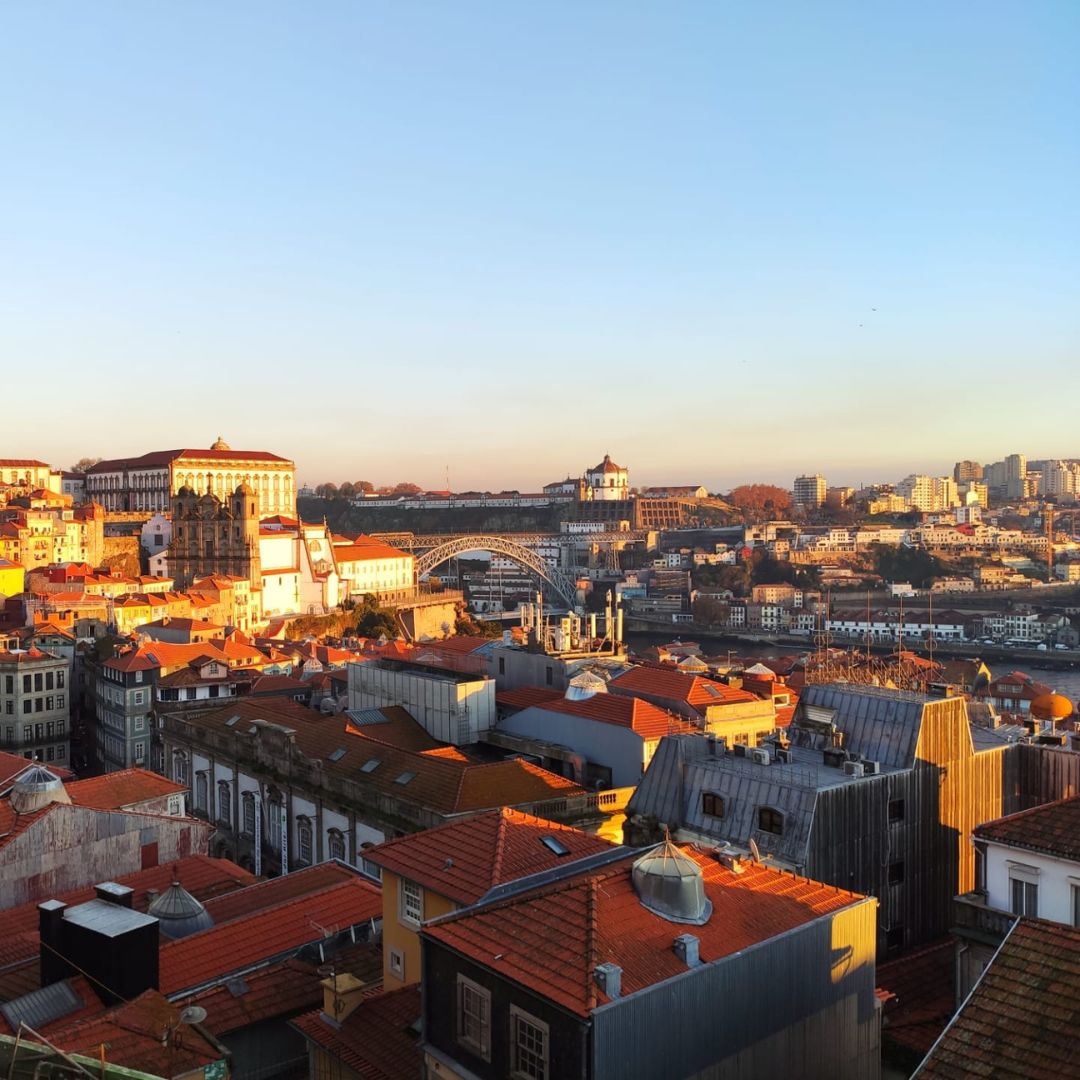 Posted on January 28, 2021
Turn the page of the calendar and you may be surprised. It's February! Have you failed your New Year's Resolutions already? Same here. But one thing is for certain: there's no place like Porto to fail your resolutions. Como visit! Here's what to do in Porto in February (yes, a Porto Food Tour is on the list!).
What to do in Porto in February
#1 Warm up inside with a cup of tea at Rota do Chá
Did you know that it was the Princess Catarina of Bragança, daughter of Portugal's King John IV, who popularise tea drinking in Britain? It wasn't until her marriage to King Charles II of England that tea became a synonym for Britishness. Tea has a way of warming the soul and balancing your yin and yang. That's why we respect so much the work of tea sommeliers. One of our favorite places to dive deep into the beautiful world of tea in Porto is Rota do Chá (here's the address: Rua de Miguel Bombarda 457, Porto).
#2 Go see the churches dressed in blue tiles
The route can be done on foot:
Carmo and Carmelitas Church;
Saint Ildefonso Church;
Chapel of Souls;
Santo Antonio Dos Congregados Church.
These churches inspired the popular saying: "any Portuguese town looks like bride's finery – something old, something new, something borrowed, something blue."
#3 Have a bean tart at one of the local bakeries that are already part of this city's furniture
Portuguese Custard Tarts (Pastéis de Nata) are just the beginning. Have a look at our Ultimate Guide to Sweet Portuguese Pastries and dare to try the sweetness ahead.
#4 Listen to the birds at the Botanical Garden in Porto
No matter the weather, we're thankful for what a little time outdoors can do for the mind and soul. Fortunately, we'll always have Jardim Botânico (Botanical Garden) to remind us to bloom with grace wherever life plants us. In case you want to learn a lot more about the flora of the world, this is the place to be.
#5 Enjoy the amazing waterfront views that look like paintings
Ribeira is the most photogenic bit of Porto. Enjoy the scenery, breathe and stay fresh! Then, cross the river and visit a Port wine cellar. Because we know it's not easy to navigate a different culture, a foreign language and over 20 Port wine lodges, we are very happy to help you.
#6 Do a food tour with Taste Porto and discover a side of Porto that most travelers rarely see
Sip your way around the city with one of our amazing local tour guides and visit Porto's best wine, cocktail and craft beer bars and indulge in Portuguese cuisine, a combination of magic and good food.
Some things about Porto will never change, and this only makes us love our city even more.

We look forward to sharing Porto's secrets with you!
Taste Porto Team
Discover Porto's food secrets and have a wonderfully personal experience on our Food & Wine tasting tours
Book now
Don't forget to share this post