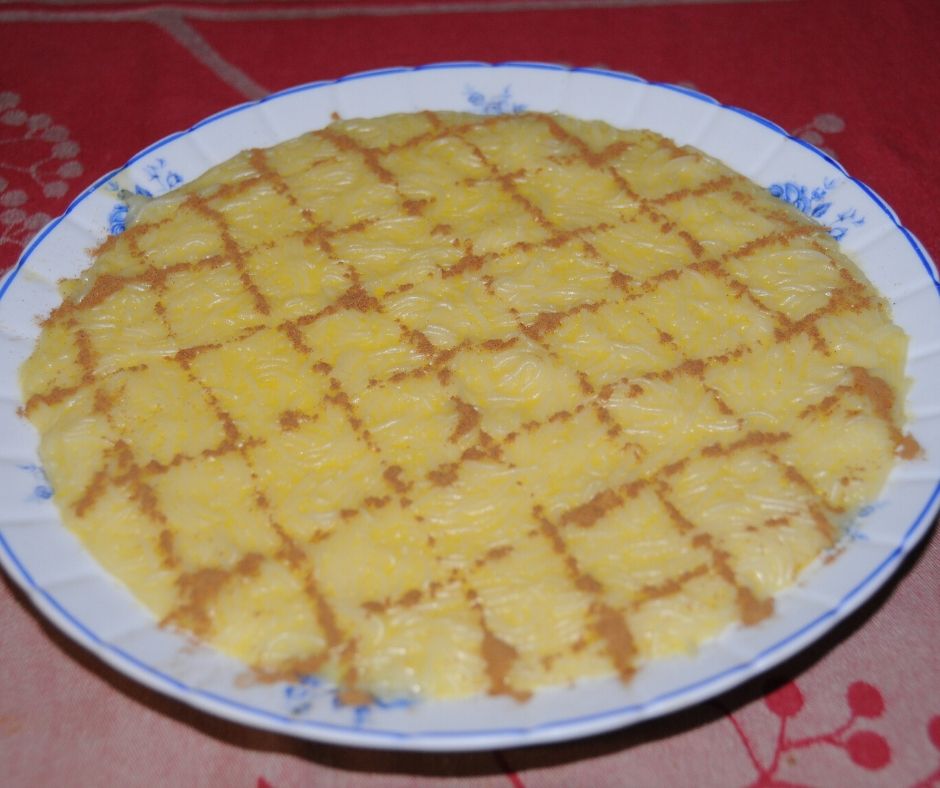 Posted on May 22, 2020
We have to admit that we have a thing for Aletria. Aletria is a Portuguese Sweet Pasta dessert. It is kind of like the pasta version of Sweet Rice, let's put it that way. Aletria is a favorite for kids of all ages, from 9 to 99. For those with a sweet tooth and love pasta, this is a perfect dessert. Here's how to do it!
Ingredients
100 grams of angel hair pasta
1 1/3 cup
milk
1/2 cup sugar
3.5 tablespoons butter
3 beaten egg yolks
1 whole lemon peel
cinnamon (2 sticks + powder)
Aletria recipe
Cook the noodles in boiling water for 5 minutes.
In a separate pan, bring the milk to a boil with the lemon peel, sugar, and cinnamon sticks.
Add the cooked noodles and bring to a boil, then reduce heat, but keep stirring.
Add in the butter and take the pan off the heat and leave to cool for 5 minutes continuing to stir.
Then add the egg yolks making sure to continue stirring so as not to make 'omelets'
Once thoroughly mixed, pour everything into a platter, removing the cinnamon sticks and lemon peel. Allow to cool and then decorate with ground cinnamon (creativity is encouraged).
Also, did you know that the thin noodles used in this traditional Christmas dessert were brought to the Iberian peninsula by the Moors in the 8th or 9th century?
Bom proveito!
Taste Porto Foodie Team
Discover Porto's food secrets and have a wonderfully personal experience on our Food & Wine tasting tours
Book now
Don't forget to share this post