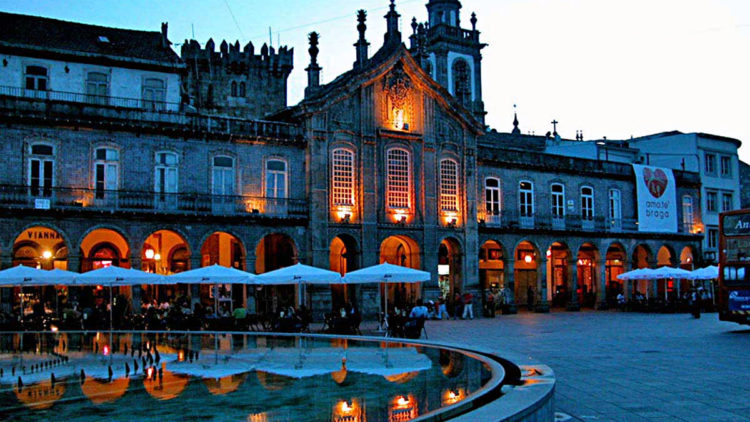 Posted on June 22, 2020
Following our article about the best day trips from Porto where we presented the best nearby destinations, we concluded that there is so much more to talk about in each one of those cities that they deserve their very own article. The first city we want to tell you about is Braga, the oldest city in Portugal.
Be ready, it is a historical city
Braga is more than 2000 years old which makes it the oldest city in Portugal. It played a crucial role in Portuguese history and as the third-largest city, after Lisbon and Porto, it has retained its importance over the years. It is mostly known for its devotion to tradition and religion. Braga is, in fact, also one of the oldest Christian cities in the world, dating back to the Roman Empire when it was called Bracara Augusta. Though the Romans ruled it, the city was actually founded by the Celts in 300 year BC. There are ancient buildings and churches around every corner, the majority of which proudly display their baroque influence, including Portugal's oldest cathedral, Sé de Braga. Due to its long and intricate connection to religion and the Romans, it is known as the city of Archbishops or the Portuguese Rome. But don't let the heritage fool you, even though Braga is a very traditional city, it is also full of life and young people. Braga is home to one of the largest universities in Portugal, University do Minho with over 20,000 students, and is Portugal's tech start-up hotbed. The city was even named the European Youth Capital in 2012.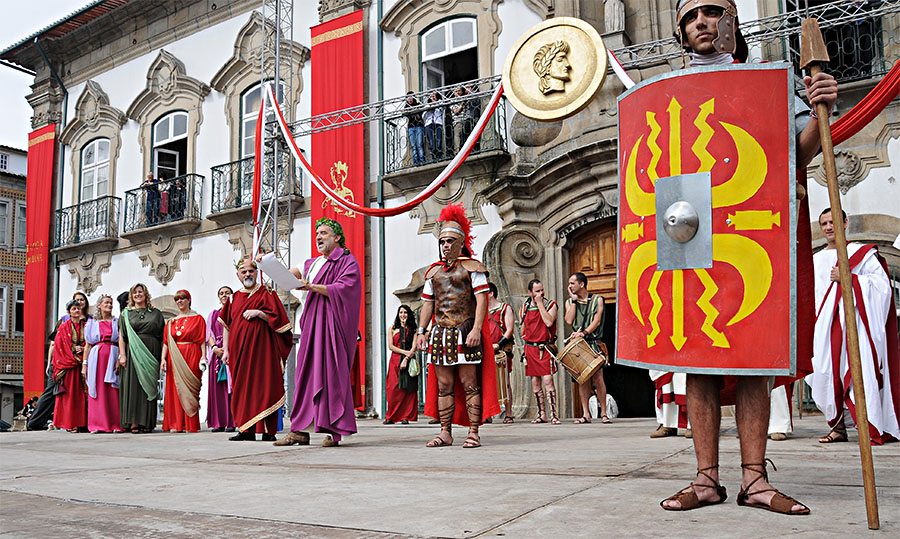 How to Get There
Braga is located just 50km north from Porto and you can travel there easily. You can go by train from one of Porto's railway stations, São Bento or Campanhã, with a journey time of just 1 hour. Or you can travel by bus, which takes the same time to get there, approximately.
What to See
This is a small city compared to Porto, but still you will find plenty to see. Here's a list to help you plan your day trip from Porto to Braga:
1. Sé de Braga
As we already mentioned, Braga has the oldest cathedral in Portugal, Sé de Braga. This is an unmissable stop during your visit and we recommend starting here because not only is it the literal center of the historic city, but still remains the center of life in the city.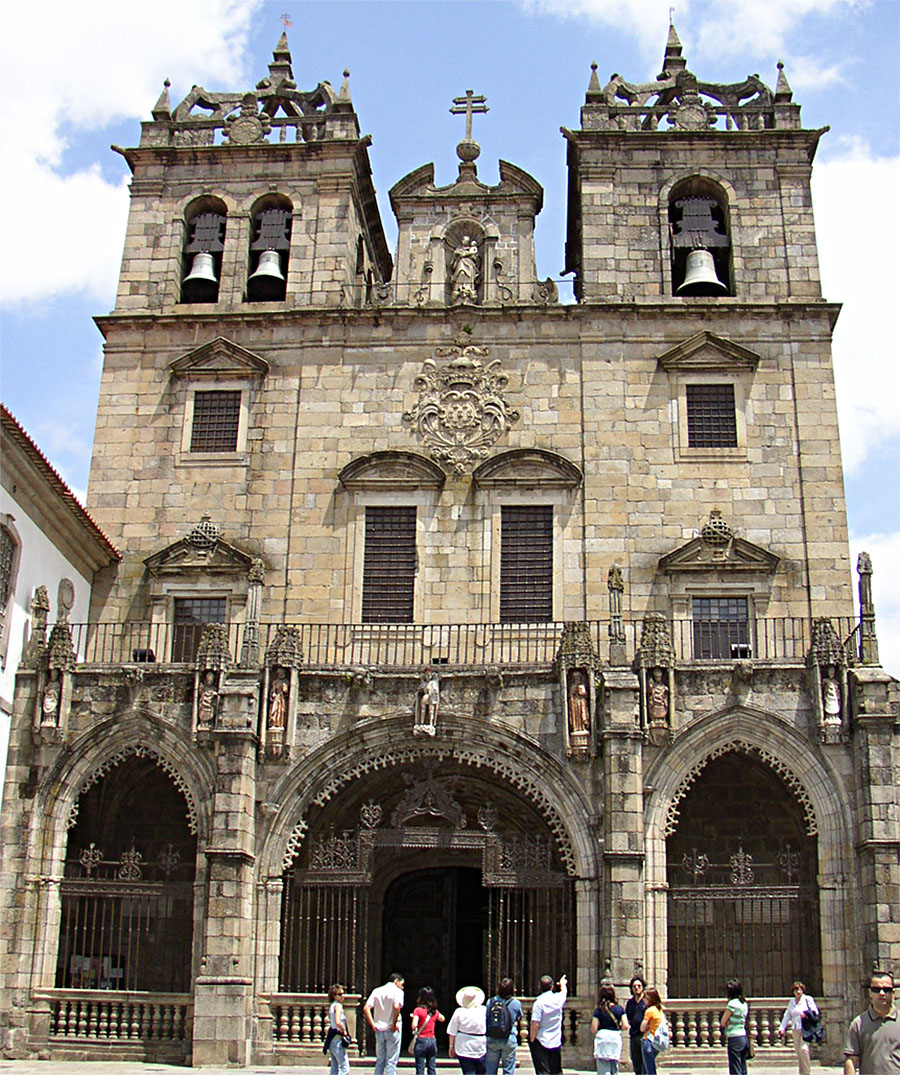 2. Bom Jesus do Monte – Funicular
Built-in 1882, it was the first funicular in the Iberian Peninsula. It uses a water counter-weight system and there are only seven of these funiculars in Portugal, but this is the oldest one in the world still in operation. The funicular takes you to up to the next must-see spot in Braga and also saves a bit of your energy for the elaborate staircase at the next stop.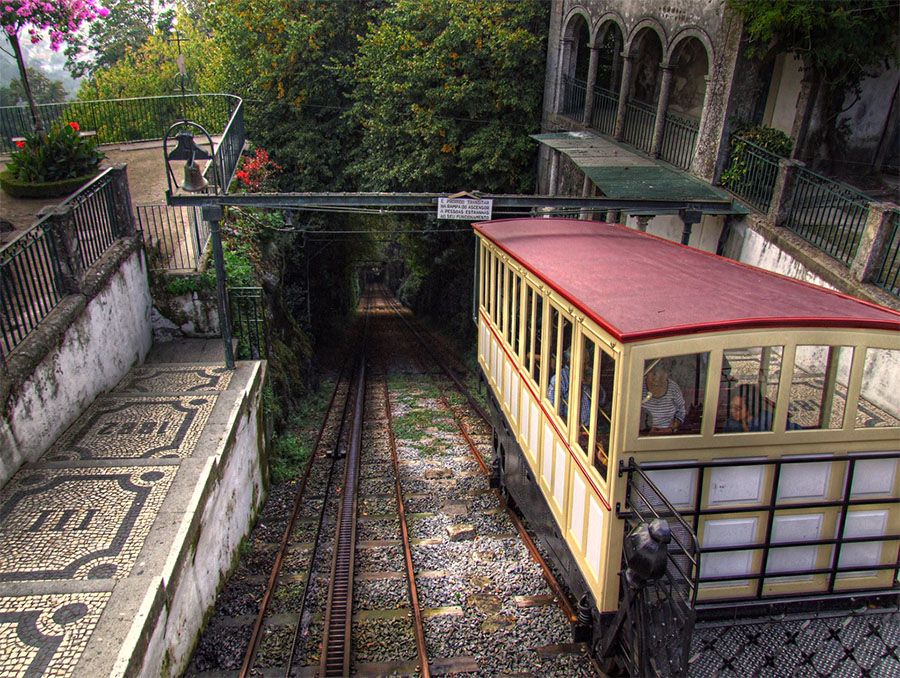 3. Bom Jesus do Monte – Church & Sanctuary
This is the city's iconic monument. When you arrive at Braga there are two places that immediately stand out on the horizon. Two magnificent Sanctuaries, one at the top of a mountain – which we'll talk about next – and one in the middle, Bom Jesus do Monte. The church itself is worth a visit but what really makes it one of the most beautiful spots in Portugal is the spectacular stairway right in front of it, the magnificent surrounding gardens, with various kinds of flowers, trees, fountains, caves, a lake, and a lookout point from which you can admire a stunning panoramic view over the whole city. This viewpoint will help you understand why this northern city is frequently described, by its inhabitants, as magnificent.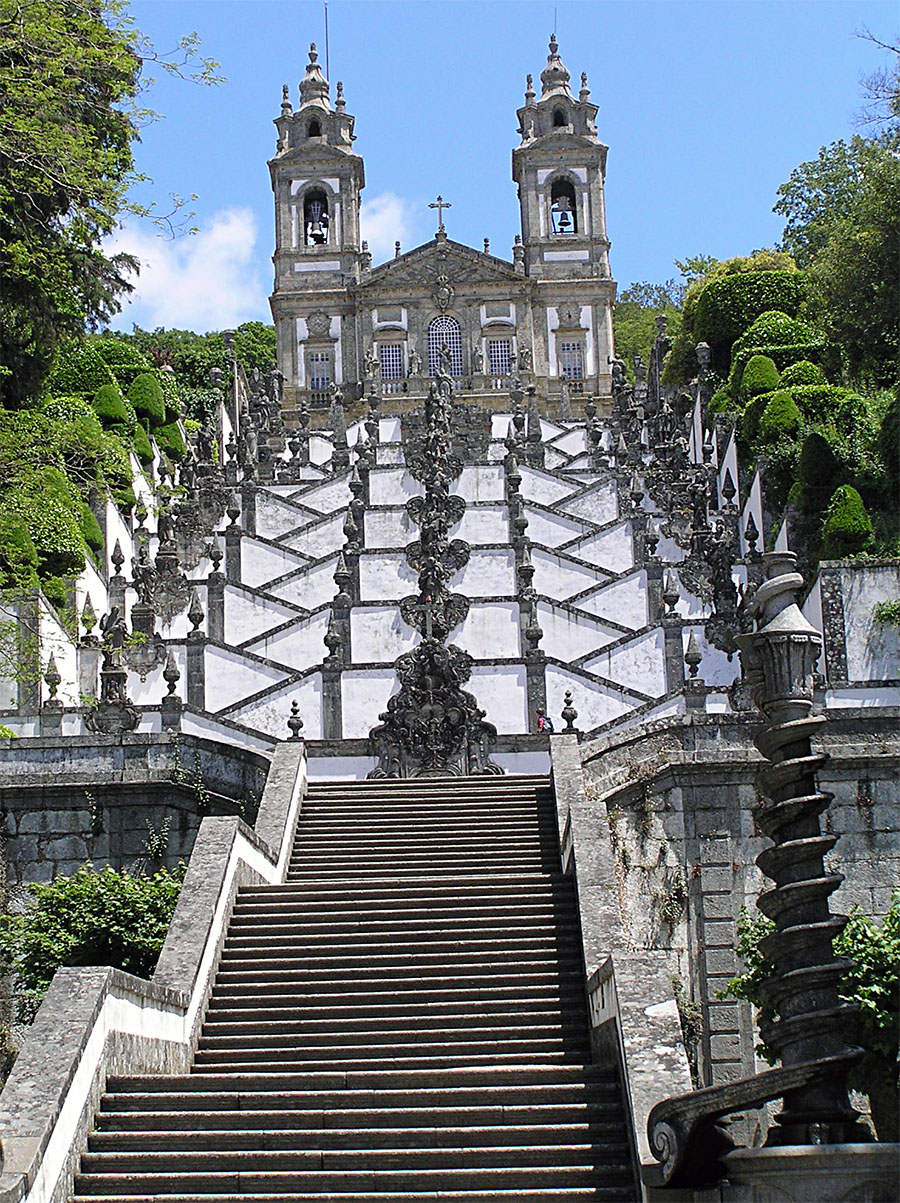 4. Sanctuary of Our Lady of Sameiro
Yes, another sanctuary. This is the one that you will immediately spot upon arrival. Built on the top of the mountain, its distinctive white dome stands out from the city landscape. It is a peaceful place and, just like the Bom Jesus Sanctuary, it attracts many devotees every year during the pilgrimages. The great annual pilgrimage takes place on the first Sunday of June and on the third Sunday of August, so if you don't like crowds, these are dates to avoid. Since it's placed on the highest spot in the city, it provides an even more breathtaking panoramic view of the city.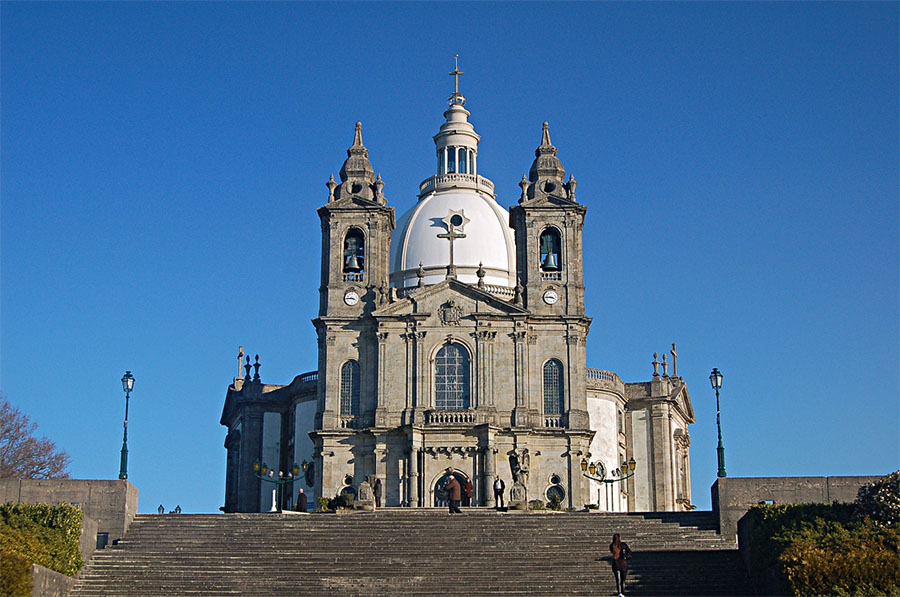 Where & What to Eat
For a small country, Portugal is the leader in local specialties. From big towns to small villages, each has something to make them unique. And Braga is no exception to the rule. Here are our three recommendations for the food you much try before leaving this great city.
1. Bacalhau à Braga
Portugal is known for its codfish and the many related recipes, and we must say Braga is one of the cities that does it best. This dish includes all of our favorite things: codfish, potato chips, olive oil, and onions. What could be better? For this and other traditional dishes, we recommend Restaurante Cruz Sobral, which has been in the same family for several generations and presents a truly genuine and authentic experience.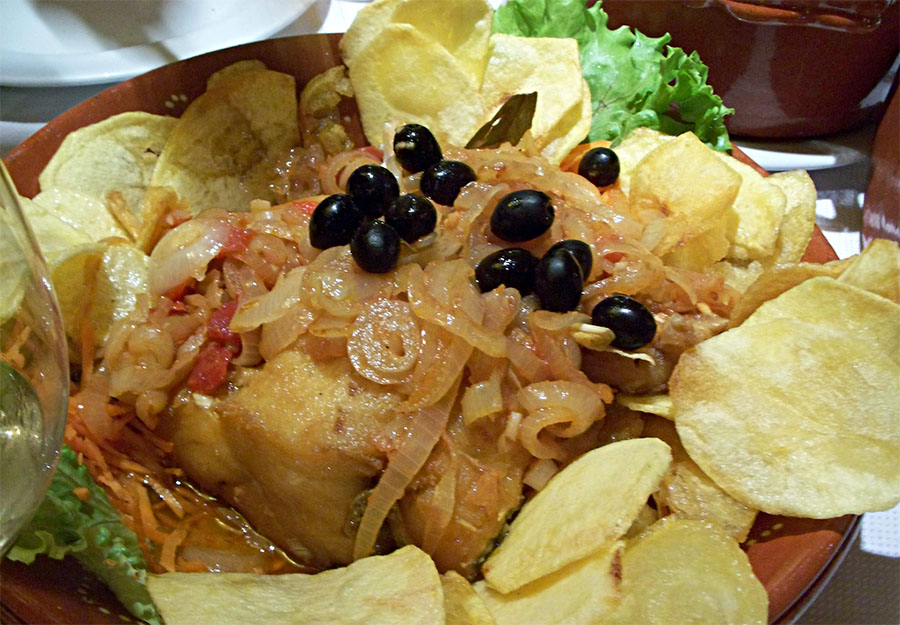 2. Frigideiras do Cantinho
Frigideira is the pastry, Cantinho is the place that makes the best frigideira in the city. It is one of the oldest establishments in Braga, founded in 1796! Frigideira is a meat puff pastry made with minced veal. A pastry some people choose to delight themselves with for breakfast, lunch, or even dinner! If frigideiras aren't for you, not to worry, Cantinho covers all the city's delicacies, ensuring you will find something just right for you.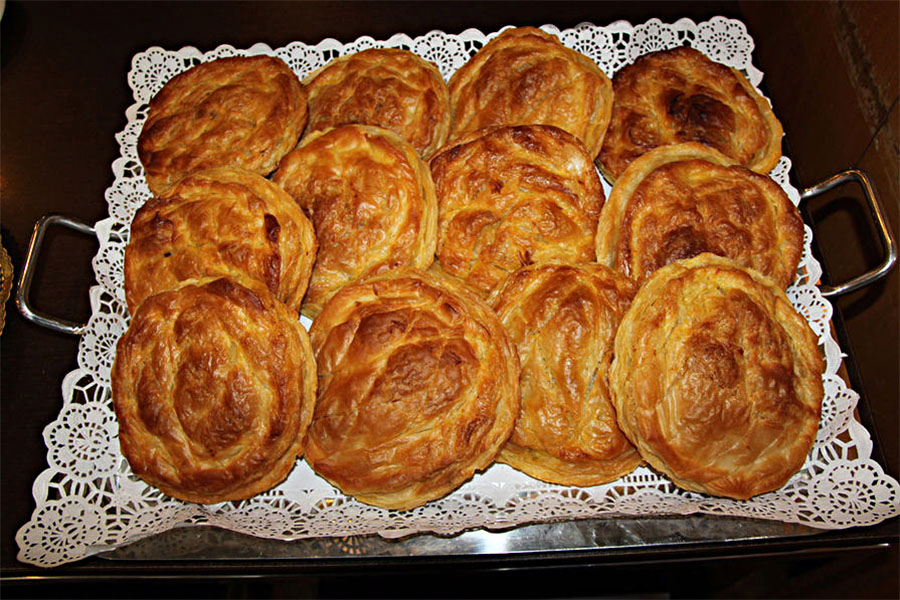 3. Pudim Abade de Priscos
This pudding is one of the few dessert recipes that the Abbot of Priscos left behind. Allow me to give you some background. Priscos is a neighborhood in Braga and the Abbot, during his time, was considered one of the great cooks of the 19th century. It has a unique flavor that sets it apart from all the other puddings in the world. It has become one of the best-known Portuguese desserts. The secret? It has bacon! Divine and absolutely sinful! You can find it in almost all traditional restaurants, just like the one we suggested for codfish.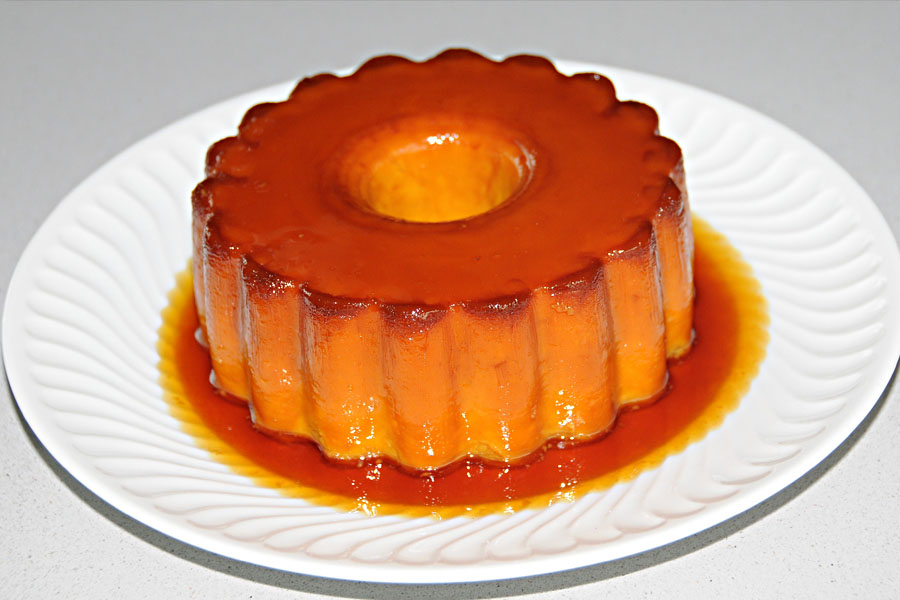 There you have it, a one day trip from Porto to Braga. The young and old, ancient and modern, cosmopolitan, city of archbishops.
Craving for more?
Here are some ideas for other amazing one-day trips from Porto that will allow you to know a bit more about Portugal and our traditions.
Discover the birthplace of Portugal, one of the most beautiful fascinating cities in the country on a Day Trip to Guimarães
Day Trip to Douro: Discover one of the most beautiful and oldest wine regions in the world.
Day Trip to Aveiro: Everything you need to know for a wonderful day trip from Porto to Aveiro, the Portuguese Venice.
Enjoy your trip!
Taste Porto Foodie Team
Discover Porto's food secrets and have a wonderfully personal experience on our Food & Wine tasting tours
Book now
Don't forget to share this post