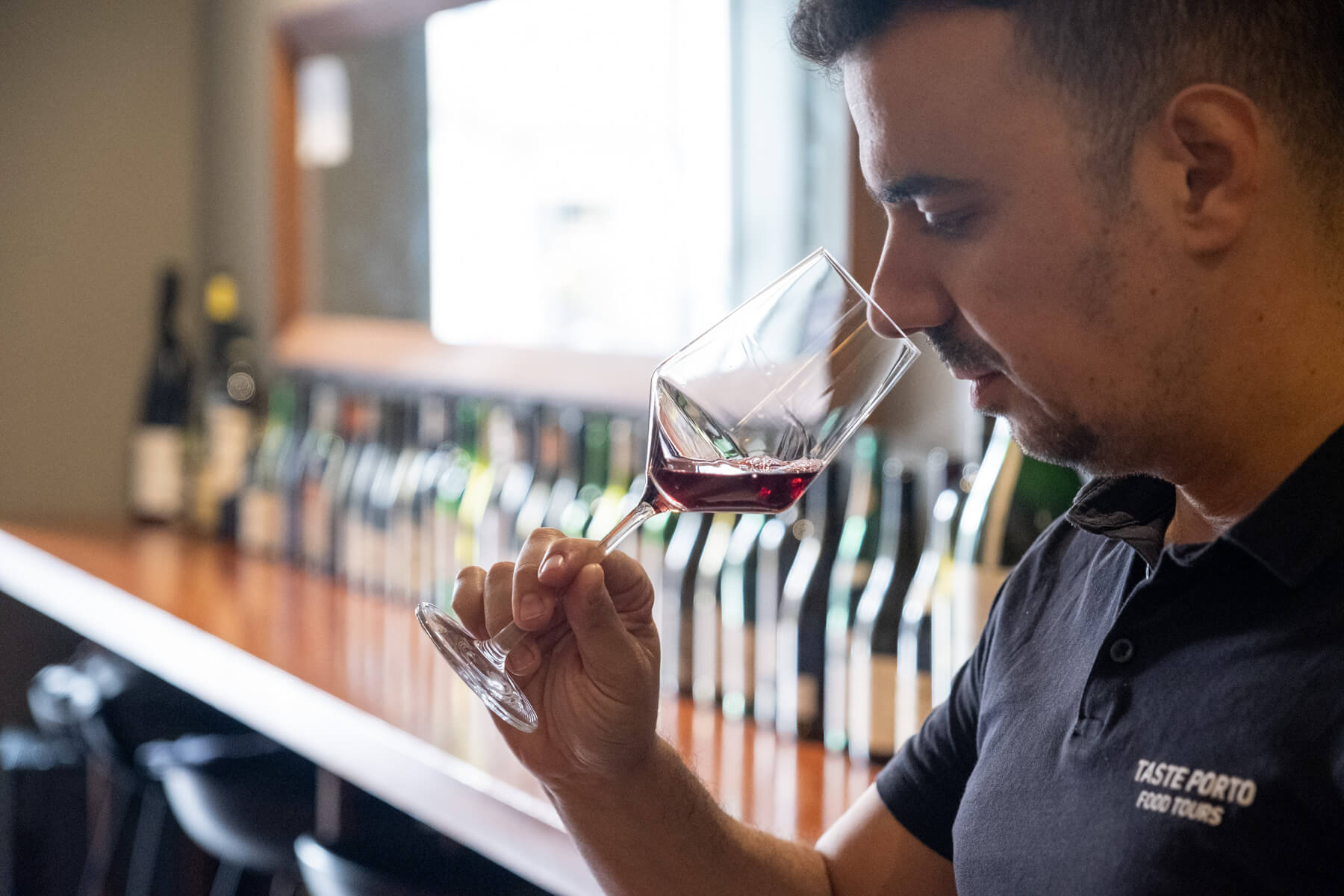 Posted on June 7, 2023
Ladies and gentlemen, mark your calendars! Taste Porto is celebrating a decade of deliciousness in 2023! And we're here to give you 10 delectable reasons why you should join us on an unforgettable Taste Porto Food Tour. Check it out!
10 reasons to join us on a Taste Porto Food Tour
This is the perfect time to uncover the magic, isn't it? Here we go!
1. Meet our Local Tour Guides
Taste Porto's guides are passionate locals who make it easy for anyone to fall in love with Porto. These folks are the real deal, true Porto enthusiasts who can make even the most skeptical palate fall head over heels in love with this city. They're not just your average guides. They know all the places that don't show up on google maps and can offer insights that are not available in any guidebook. Believe us, they'll make you feel right at home!
2. Get mesmerized by our Local Partners
By joining a Taste Porto Food Tour, you will get the chance to support small local businesses and meet the people who run them – our wonderful partners. These small businesses are the backbone of our community, and we take immense pride in introducing you to their edible wonders.
3. Eat your way through Porto
On a Taste Porto Food Tour, you will explore the city's food scene and culture in a way that is not possible on your own. You will learn about Porto's culture and history in the most fun way: while eating and drinking. You'll indulge in the city's traditional food and drink while gaining insights that no guidebook can provide.
4. Visit the Bolhão Market
We are the Founding Fathers of Food Tours in Porto and our Downtown & Bolhão Market Food Tour is the longest-running food tour in town (and how we started the company – it's our baby). So, if you want to experience the very essence of Porto's food culture, be sure to take part on this!
5. Find travelers like you
Food has a way of bringing people together, and that's precisely what we aim to do at Taste Porto. Our tours provide the perfect opportunity to meet new like-minded people and bond over a mutual love of food and travel. You'll forge new friendships, swap travel stories, and build lasting memories over shared plates and glasses. It's the beauty of breaking bread together, a universal language that unites us all.
6. Discover a side of Porto that most travelers rarely see
We understand that every traveler is unique, with distinct interests and preferences. That's why we offer tailor-made food tours in Porto that cater to your specific needs. Whether you desire a private tour or a personalized itinerary, we've got you covered. Our mission is to ensure that your Taste Porto experience is as delightful and unforgettable as your taste buds could ever imagine.
7. Support our community
But there's more to our tours than just the food. At Taste Porto, we believe in giving back to our community. With every ticket purchase, you're making a difference. Your contribution includes a donation to a local NGO dedicated to supporting Porto's homeless community. Travel is a force for good and should not be used otherwise.
8. Taste the real Porto
From being the company that hosted the immortal Anthony Bourdain in Porto to the one that launched, in the middle of a pandemic, a self-guided food tour of Porto… Taste Porto continues to focus on providing authentic cultural experiences while making a positive impact on our community.
9. Renowned Taste Porto Food Tour
Don't just take our word for it! Taste Porto has been featured in some of the world's most renowned publications, including Lonely Planet, The Guardian, The New York Times, and Anthony Bourdain's Parts Unknown. We're consistently voted as the top pick for Porto Food Tours, so you know you're in good hands.
10. Celebrate the big 10 with us on a Taste Porto Food Tour
Come and celebrate our 10th anniversary with us! We can't wait to share our passion for Porto's cuisine, culture, and community with you.

Cheers!
Your Foodie Friends in Porto
Discover Porto's food secrets and have a wonderfully personal experience on our Food & Wine tasting tours
Book now
Don't forget to share this post