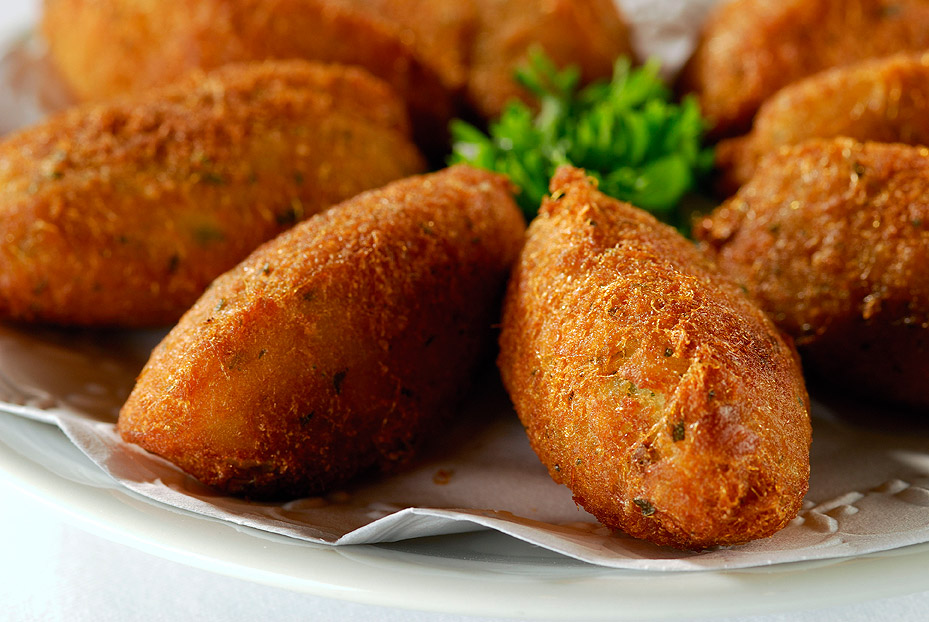 Posted on May 22, 2020
The relationship between the Portuguese and cod is a passion with centuries of history.
How to make bolinhos de bacalhau?
Codfish, oh codfish… we can't stop thinking about it! Boiled codfish, grilled codfish, boiled and then grilled, fried codfish with peppers, fried codfish with tomatoes, codfish cooked in stews, cooked in soufflés, cooked with rice, codfish served raw with onions and olives, as an appetizer, as a main dish, as a dessert (yes, we have a codfish ice cream too!), there is no way for you to escape the king of Portuguese cuisine. And why would you? This fantastic, versatile fish deserves its honorable place at our table well.

Today we present you with bolinhos de bacalhau, or codfish cakes, which will just do the trick as an appetizer when you have friends coming over. This particular recipe has a twist to it: just a hint of Port wine, to jazz it up a little bit!
Curious? Hungry? Either way, come along and we'll teach you how to make bolinhos de bacalhau!
Ingredients:
250g / 8,8 oz of unsalted codfish*
200g / 7oz of potatoes
½ onion
1 tablespoon of shredded parsley
3 to 4 eggs
1 small goblet of Port wine
Salt & pepper
Nutmeg
Frying oil
Steps:
Boil the potatoes with the skin. When the potatoes are cooked, peel them and shred them until it becomes a puree.
Meanwhile, boil and drain the codfish. Take the skin and the bones out and then rub it in a clean and thick kitchen cloth until it becomes shredded (you can also do this using a fork if it is easier for you).
On a large bowl, place the potatoes puree, the codfish, the onion, the parsley, the Port wine, and the spices. One by one incorporate the eggs until you have consistent dough – it should not be too liquid as you will fry it afterward.
Use two tablespoons to shape it into a small cake with the dough approximately like the above picture. Fry it on a large pan, at high temperature, until it gets a wonderful golden color.
Bom Apetite!
Taste Porto Foodie Team
Discover Porto's food secrets and have a wonderfully personal experience on our Food & Wine tasting tours
Book now
Don't forget to share this post