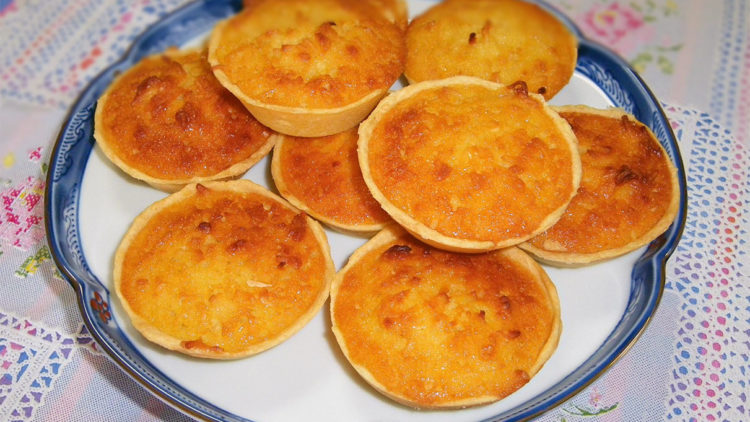 Posted on June 3, 2020
Food is one of our strongest markers of memories. Whether it is a Christmas Ham, a Thanksgiving Turkey or your mom's signature mac 'n cheese, all of these foods have the ability to transport us to another place and time. And while we know you would have loved to stuff your suitcase full of the delicious things you tasted in Porto, we all know it just isn't possible. Not to worry though, we have the perfect recipe to help remind you of your time with Taste Porto Food Tours.
The Queijadinha recipe
We give you grandma's recipe for the delicious homemade queijadinha pastry, which you tasted at Bolhão Wine House. Remember that the queijadinha, which when translated means "little cheese", is a cheese-less pastry that will please the whole family and won't leave you stuck in the kitchen all day. We promise this lovely pastry will transport you back to the quietness of Bolhão Wine House surrounded by the hustle and bustle of the market. You can thank us later, enjoy!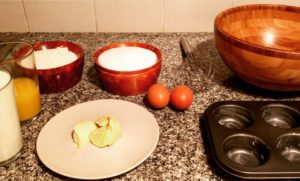 Ingredients:
2 eggs
300 grams/1.5 cups of sugar
150 grams/1.25 cups of self-raising flour
45 grams/3 tbs of unsalted butter
500 milliliters/ 2 cups & 2tbs of milk
the juice and pulp of 2 medium-sized
oranges or about 150 millilitres/0.66 cups of orange juice
Equipment:
Cupcake pan
Kitchen mixer/CuisineArt/Kitchen Aid/Thermomix
How to make Queijadinha?
1. Preheat the oven to 180º C/350ºF. Line your cupcake pan with butter and flour or use cupcake liners if you have them.
2. Place all the ingredients in your mixer and beat until smooth.
3. Fill each cupcake holder 3/4 of the way.
4. Bake in the oven for 40 to 45 minutes and pierce with a toothpick to ensure doneness.
5. Remove from oven and allow to cool before removing them from the pan.
6. Eat while warm on their own or topped with cinnamon or powdered sugar, if you wish. Or pop them in Tupperware and enjoy them right out of the refrigerator for up to 3 days.
Bom Apetite!
Taste Porto Foodie Team
Discover Porto's food secrets and have a wonderfully personal experience on our Food & Wine tasting tours
Book now
Don't forget to share this post