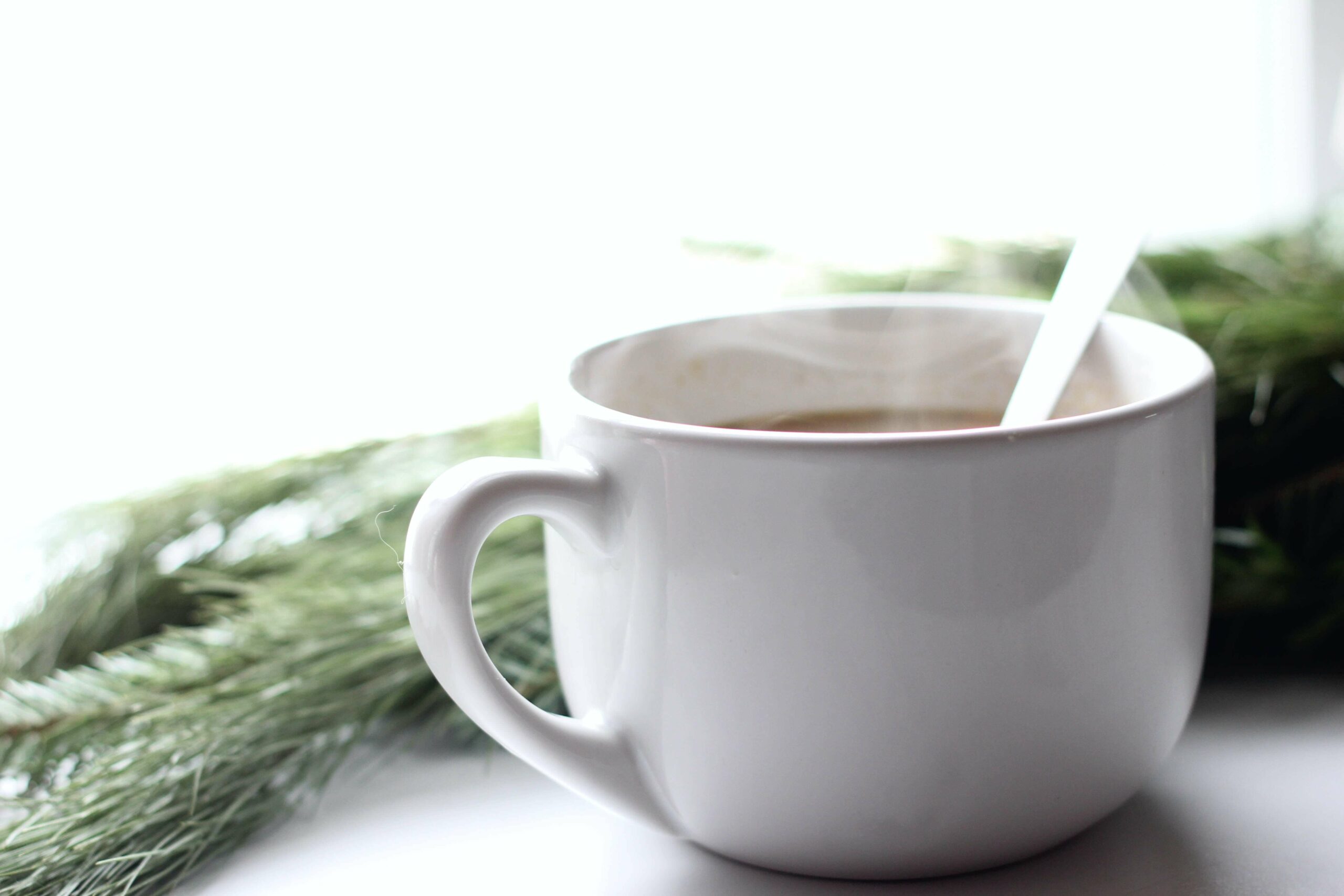 Posted on February 2, 2023
These cold days have been home to self-reflection, lengthy conversations with travelers on our Porto Food Tours and… soup. Whenever it rains or we get cold, we look to grandma's Portuguese kale soup recipe. There's a peculiar sense of familiarity with brothy feel-good soup and, fortunately for us, Portugal has an impressive soup repertoire.
Portuguese kale soup and other national soups to beat the winter blues
Today we are sharing 5 recipes that are like comfort in a bowl. So whether you're craving a broth-based soup or something creamy, these recipes are sure to please.
1. Portuguese kale soup
Without a doubt, no soup is more famous in the north of Portugal than Portuguese kale soup (or "Caldo Verde"). Whether it is warm or cold outside, it is always a good time for "Caldo Verde". Pairs perfectly with cornbread from Avintes and a glass of cold, white wine. Here's the Portuguese kale soup recipe you've been looking for!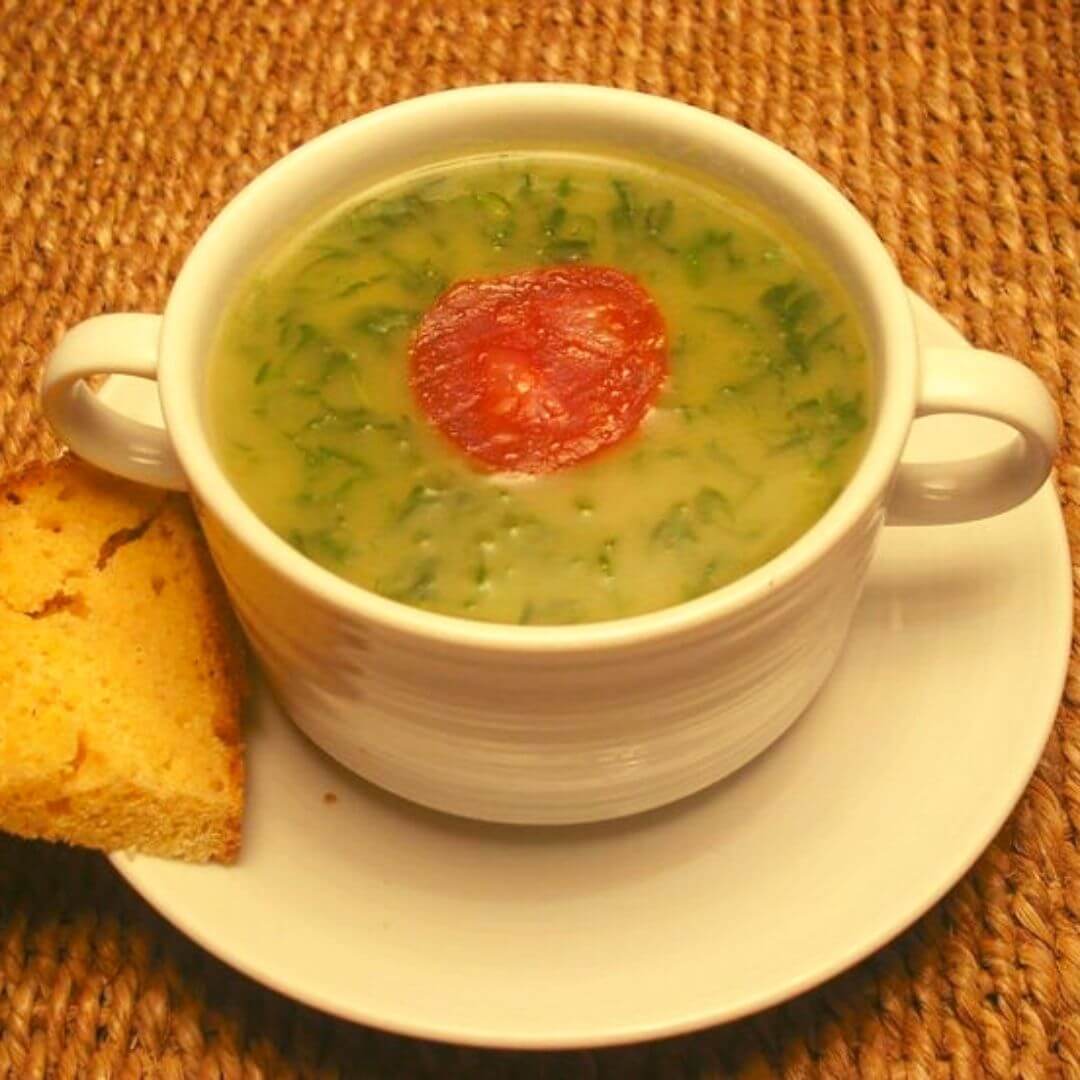 2. Sopa do Cozido
Sopa do Cozido is made from the leftovers of the Portuguese national dish: Boilt a la Portuguese (Cozido à Portuguesa). Curious? Get stuck in with our show cooking class of this very traditional Portuguese soup. Carnivores will be in their element as it's all about the meat here.
3. Rancho
A soup from the Minho region, commonly eaten as a main dish on cold winter days. If you have leftover chickpeas in the fridge, Rancho is a robust soup and a great option. Discover the Portuguese rancho recipe, for 4 servings.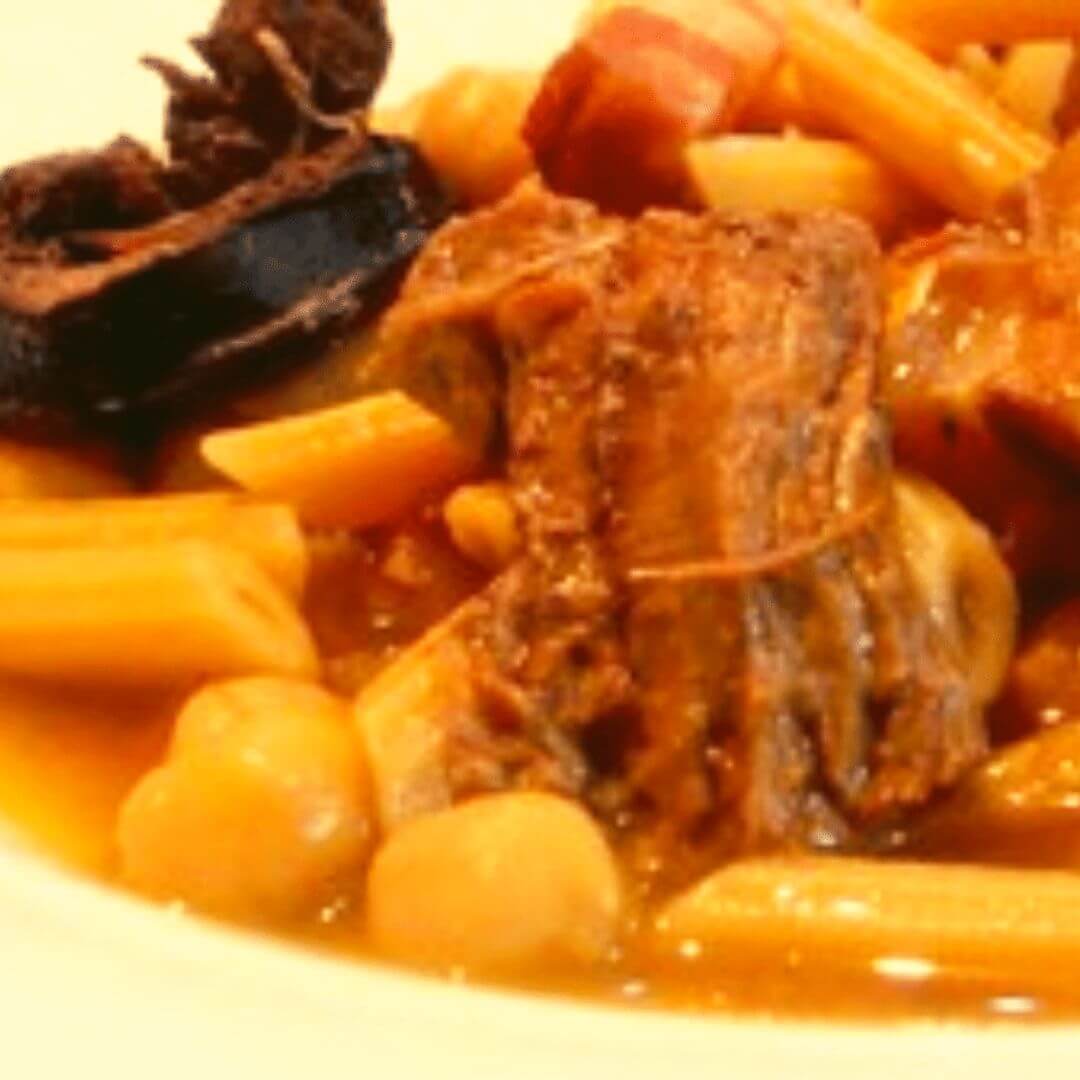 4. Canja de galinha (chicken broth)
Probably the most famous Portuguese broth. This meal transports us back to that feeling of being cared for, and soothed, with food. In Portugal, this chicken broth is called "canja". Similarly, there's a soup called "congee" that can be found as far away as China and India – a consequence of the Portuguese voyages during the maritime exploration.

So, the Portuguese chicken broth recipe is quite simple: boil a chicken with a series of seasonings and then add small pasta. Cooking pasta in chicken broth adds loads of flavor, which makes "Canja" one of our all-time favorites. Basically, in our version, the hydrates are not cooked for as long as in Asian "congee", but it's still a very soft soup.

Known for its healing and nutritious qualities, there is, in Portugal, an ancient custom of feeding the new mother a strict diet of "canja" in the first weeks after delivery.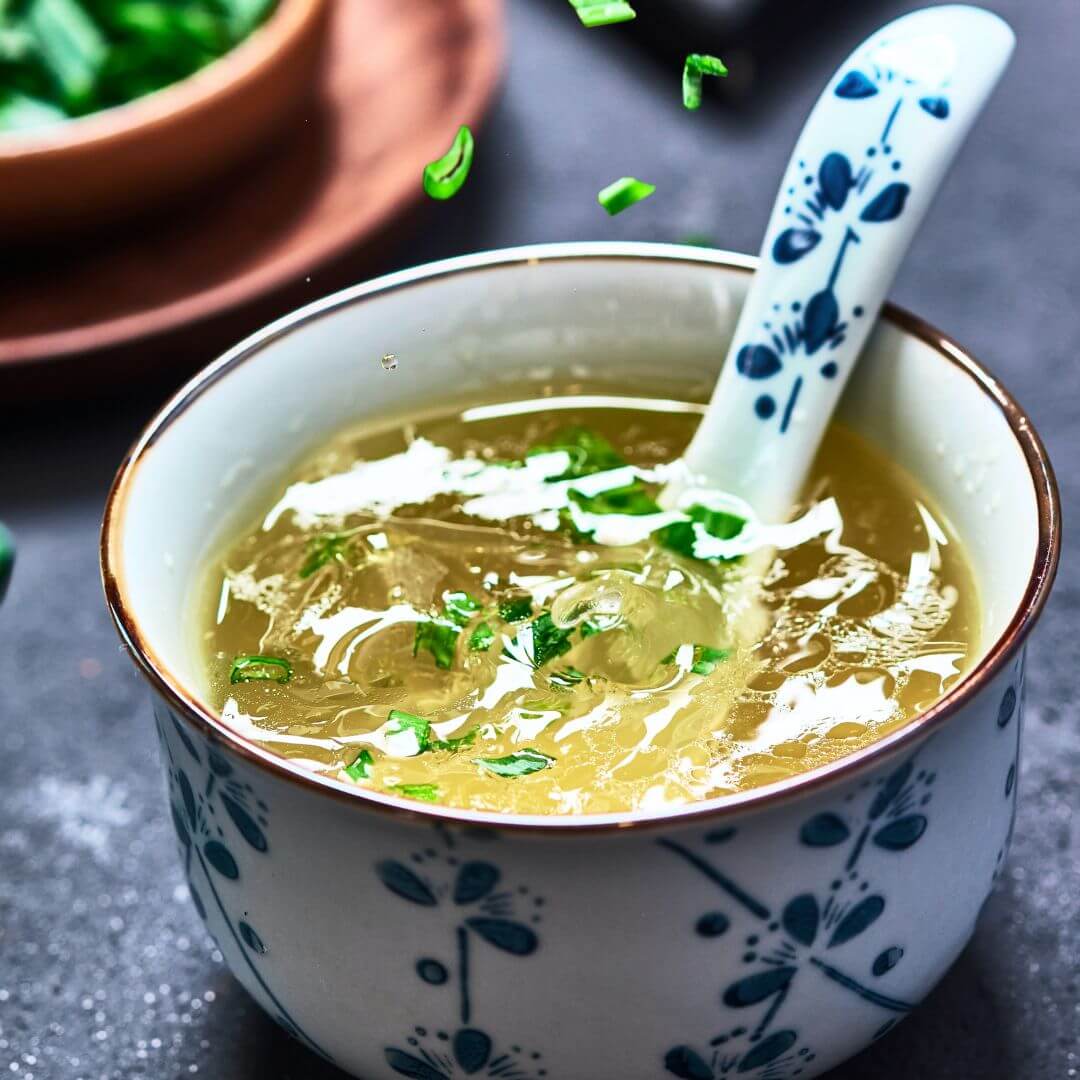 5. Tired Horse Soups
The Tired Horse Soups ("Soupas de cavalo cansado") is a memory of a poor Portugal and a sad reminder of a time when all that was left to set kids up for the day ahead was pieces of bread soaked with red wine in a bowl. Not what a good breakfast for kids looks like nowadays. In some regions, people call it "tired donkey soups" or "simply wine soups". To this day, many people still remember seeing their grandparents preparing these soups for breakfast early in the morning. "Necessity is the mother of invention."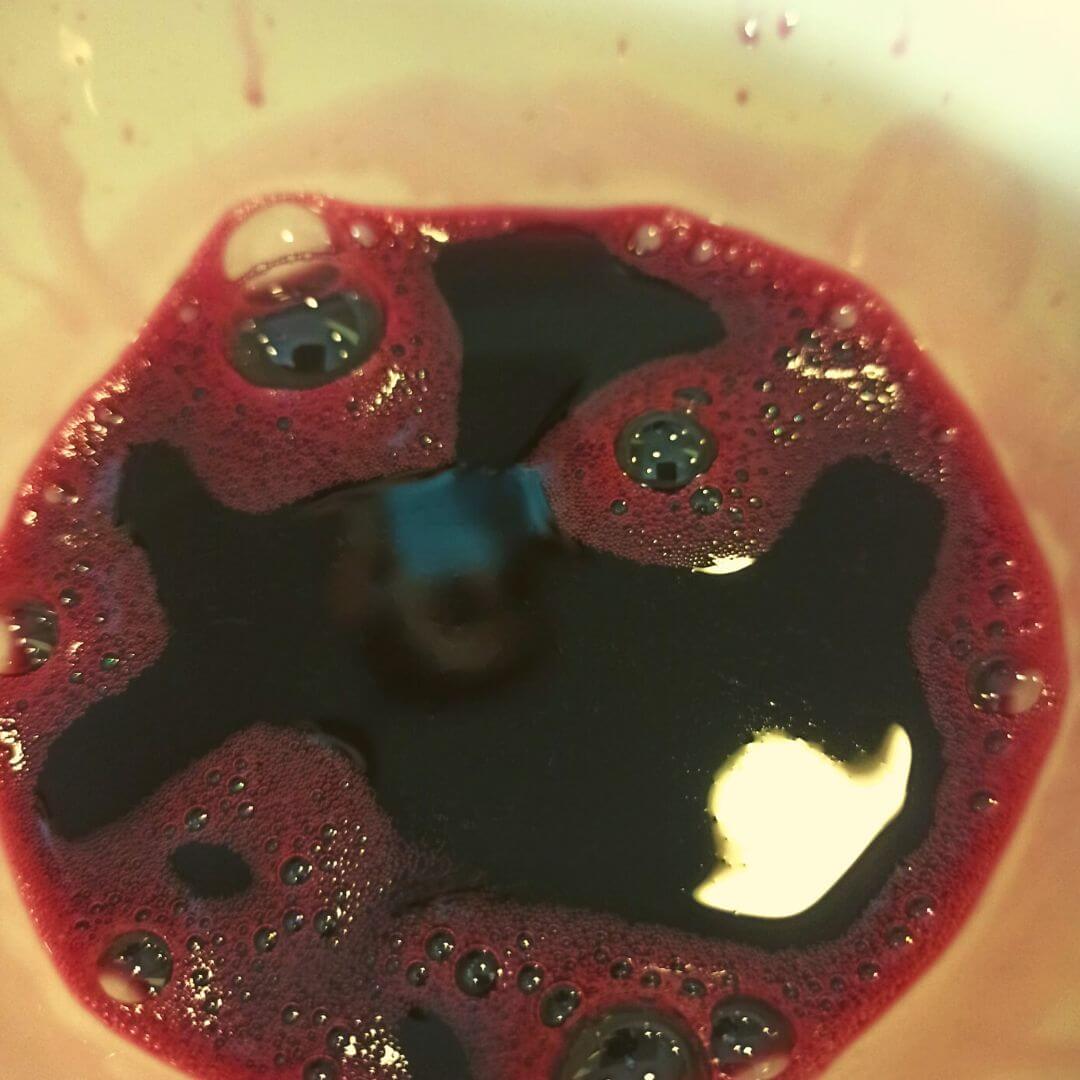 Portuguese soups to sample on your next trip
Now that you know a bit more about Portuguese soups, we invite you to add a Porto Food Tour to your vacation plan in order to make the most of your time in town. A Food Tour is the best way to get a proper introduction to a place's gastronomical scene, using history, architecture, and culture as background.

We look forward to sharing Porto's food secrets with you!
Taste Porto Foodie Team
Discover Porto's food secrets and have a wonderfully personal experience on our Food & Wine tasting tours
Book now
Don't forget to share this post