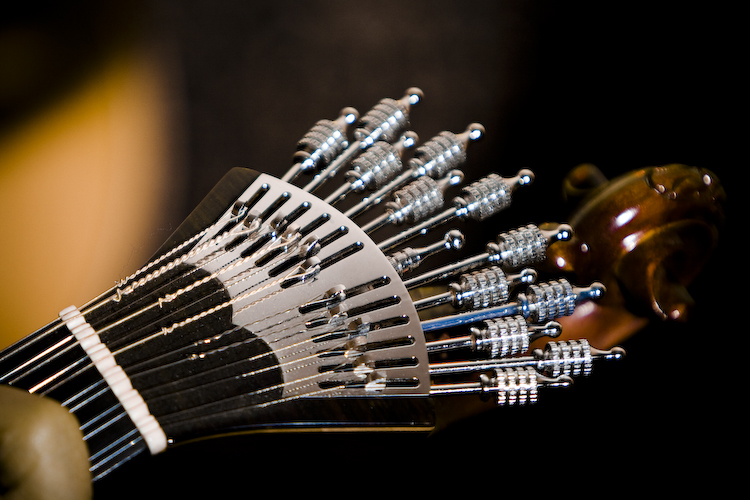 Posted on May 22, 2023
When you close your eyes and think of Portugal, you're transported to a place of sun-drenched landscapes and lively colors. However, amidst Portugal's joyful atmosphere, there is a hidden gem that reveals a different facet of the country's soul: Fado.

Fado emerges from the shadows, featuring a singer draped in black garments, adorned with a shawl, and accompanied by the haunting melodies of a Portuguese guitar. Fado carries a profound sense of melancholy; and yet, much like the country's food and landscapes, Fado has enchanted people worldwide. If you'd like to know more about Fado in Porto and how it beautifully embodies Portuguese culture, join our Porto Food Tours and we'll tell you more about it.
The 3 Fs: Fado, Football and Fátima
In Portugal, there was a time when three important things shaped the culture: Fado, football, and Fátima.
Football: is still the most loved sport in the country;
Fátima: remains a significant religious place that people still visit as pilgrims;
Fado: captures the nostalgic essence of the Portuguese identity.
Surprisingly, these three different elements blend together to shape Portugal's vibrant cultural scene.
Fado: From a working-class musical genre to a notable genre
Rui Vieira Nery, a prominent Portuguese musicologist, writer, and expert on Fado, highlights the transformative journey of Fado from its humble beginnings to its broader recognition as an Intangible Heritage of Humanity by UNESCO in 2011.
If you've got that notion in your head that Fado is like the Portuguese cousin of the Blues genre, well, you are not entirely mistaken! In Portugal, Fado originated in Lisbon's working-class neighborhoods during the 19th century, serving as a musical genre that allowed the common people to express their struggles and emotions.
Fado was initially associated with taverns and often performed in those vibrant places. Interestingly, "Fado Vadio" (fado sung by non-professionals) incorporated dance elements, and sometimes people would dance while enjoying it.
Over time, Fado underwent a process of professionalization. In the 1930s, it crossed social barriers and gained popularity among people from various walks of life.
Fado and Estado Novo
Even today, Fado remains closely associated with Estado Novo, the dictatorial regime that governed Portugal from 1933 to 1974. During this time, Estado Novo controlled many aspects of society, including Fado, to align with its nationalist and conservative agenda. The regime dictated the repertoire, and censored certain themes and lyrics, deeming them politically or morally undesirable. As a result, Fado became closely associated with the Estado Novo regime's efforts to shape and control Portuguese culture.
During the mid-20th century, when Fado faced a decline in popularity, the genre found "a savior": Amália Rodrigues.
Amália Rodrigues, the "Queen of Fado"
Amália Rodrigues played a crucial role in revitalizing Fado during a challenging period. With her immense talent, charisma, and dedication, she brought Fado from local roots to global fame.
By collaborating with renowned national poets and embracing innovative music arrangements while still honoring tradition, Amália ensured Fado's survival, even during the difficult times of the Estado Novo regime.
According to historical records, Amália Rodrigues had a complex relationship with Portugal's dictatorial regime. Some say that Amália carefully navigated within the regime's restrictions, adapting her repertoire and avoiding politically sensitive themes. Others argue that, despite the limitations, she managed to convey subtle messages of resistance and freedom through her performances and musical choices.
For a deeper understanding of Amália's stance towards the regime and her involvement in the Carnation Revolution, it is recommended to read "Amália – Ditadura e Revolução", by Miguel Carvalho, a book that delves into this specific topic.
Amália's style and contributions have inspired generations of singers within the Fado community. Artists such as Mariza, Ana Moura, Carminho, and Gisela João are some of the present fadistas carrying on the Fado tradition and contributing to its ongoing legacy.
Fado in Porto: where do locals go?
Even though Fado's popularity has transcended the boundaries of Lisbon's cultural fabric, the truth is: if you want to listen to a fado show and enjoy a truly authentic experience, you should head to Lisboa – you'll find plenty of fado houses scattered around the neighborhoods of Alfama, Mouraria, and Bairro Alto.

However, if you find yourself in Porto and want to immerse yourself in the heartfelt melodies of Fado, here are some notable places in Porto where locals go to listen to Fado:
Capela Incomum
Fado houses are often small and unpretentious eateries where you can taste traditional Portuguese food while listening to Fado. Take, for example, Capela Incomum in Porto. This is a former 19th-century chapel that has been beautifully transformed into a wine bar and serves as a captivating setting for daily Fado Nights. Closed on Sundays.

More info: www.capelaincomum.pt
Taberna Real do Fado in Porto
Right in the heart of the city, Taberna Real do Fado provides an intimate setting where talented Fado singers and musicians showcase their art. All reservations are subjected to a set menu of 40€ per person, which includes 4 different appetizers, 1 main course, dessert, and the Fado Show. Drinks are not included. Once the music begins, at around 9 PM, there is no talking.

More info: realfado.pt
Casa da Mariquinhas
Founded in 1968 by Heitor Gil de Vilhena, Casa da Mariquinhas is a must-go. The place invites you to step into the charm of old-time Porto and immerse yourself in a cozy and intimate setting for a timeless classic fado experience.

More info: www.casadamariquinhas.pt
Guarany
The Guarany Café not only satisfies your taste buds with its mouthwatering Portuguese dishes (including the year-round favorite: rabana) but also nourishes your soul with its regular Fado nights.

More info: www.cafeguarany.com
Adega Rio Douro
An unpretentious restaurant and an absolute must-go for those seeking the real thing. Every Tuesday, from 4 pm to 7 pm, lose yourself in the enchanting melodies of captivating Fado shows in this charming riverside setting. Expect a down-to-earth dining experience where the focus is on the enjoyment of good food, good company, and Fado.

More info: facebook.com/adegariodouro
Ideal Clube de Fado
This is not a Fado House, since it doesn't serve food. But if your goal is just to listen to Fado without dinner, we recommend the Ideal Clube de Fado.

More info: www.fado.club
Fado in Porto Etiquette: What Not to Do
When you find yourself at a Fado concert, take a moment to appreciate it as a local would. Here are a few tips to help you succeed:
Once the Fado concert begins, it is usual to hear: "Silêncio, que se vai cantar o Fado!", which translates as "Silence! Fado is about to be sung!". Restlessness can disturb the artists and disrupt the serene ambiance carefully crafted for the concert. This means that you should avoid engaging in loud conversations and should remain seated throughout the whole experience.
Flash photography can be both distracting and disrespectful to the artists and other attendees. We suggest you leave the camera flash aside and allow the performers to shine undisturbed.
One does not sing along or request favorite songs on a Fado show. Unlike some live music events, Fado concerts typically follow a predetermined setlist carefully crafted by the performers. So go ahead, trust the artists' expertise, and enjoy the repertoire they have prepared.
It is a customary tradition in the world of Fado to reserve applause until the very end, allowing the music to resonate fully and uninterrupted.
Fado in Porto (or anywhere else)
Whether you find yourself in the narrow streets of Lisbon, the cozy taverns of Porto, or any corner of the world, let the spirit of Fado guide you on a journey of discovery and appreciation, bringing you a bit closer to the essence of what it means to be human.

Yours truly,
Taste Porto Team
Discover Porto's food secrets and have a wonderfully personal experience on our Food & Wine tasting tours
Book now
Don't forget to share this post