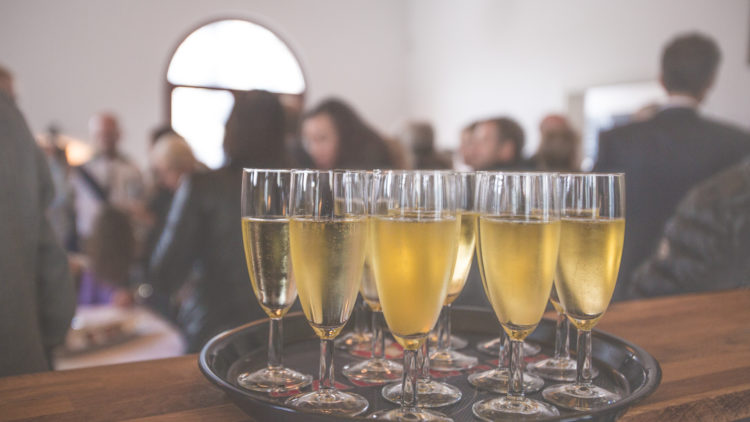 Posted on June 22, 2023
Looking for the best Food Festivals in Portugal? You've come to the right place.

Portugal is a country known for its rich history, stunning landscapes, and warm hospitality, but there's more to this country than meets the eye. Portugal is also a culinary paradise that beckons food lovers from around the world.

From delightful seafood dishes that will make your taste buds sing to hearty meat specialties that will have you licking your fingers, Portuguese cuisine is a celebration of flavors and traditions. One of the best ways to immerse yourself in this gastronomic heritage is by attending one of the many food festivals in Portugal (and you should consider adding a Porto Food Tour to your list too).
In this blog post, we'll take you on a mouthwatering journey through the top 9 food festivals in Portugal. From north to south and from coast to countryside, each festival on this list offers a unique and unforgettable culinary experience. Let's dive in!
Food Festivals in Portugal
Whether you're a devoted foodie planning your next epic culinary adventure or simply someone who appreciates good food and vibrant cultural experiences, these food festivals in Portugal should be on your radar when visiting our country.
Festa da Castanha de Vinhais – Chestnut Festival of Vinhais
Picture this: a three-day extravaganza held in the enchanting town of Vinhais, nestled in the northeastern region of Portugal. Taking place in late October and early November, a Festa da Castanha de Vinhais is a great opportunity to immerse yourself in the crème de la crème of local products.

We're not just talking about any chestnuts here. Vinhais stands tall among Portuguese municipalities, proudly bearing the crown of chestnut production. In fact, each year, between 13 to 15 thousand tons of chestnuts are harvested from these lands. And here's the best part: the numbers keep climbing thanks to the local producers' tireless efforts.

Chestnuts, or castanhas, are the true stars of the show, accompanied by their loyal partners: wines, liqueurs, and cheeses. To elevate the experience even further, we recommend you pair those roasted-to-perfection chestnuts with a glass of jeropiga – a sweet liqueur that's essentially the nectar of the gods. Definitely, a festival that will leave you craving more.

More information at: www.cm-vinhais.pt
Festival Internacional de Chocolate de Óbidos – International Festival of Chocolate
The International Chocolate Festival of Óbidos started in 2002 and has been an annual celebration ever since. It's a three-day festival and takes place every year in spring in the wonderful city of Obidos. It's a feast for the eyes, the taste buds, and the imagination. From the sweetest indulgences to the purest expressions of chocolate artistry, this festival takes chocolate to new heights.

Picture this: larger-than-life chocolate sculptures crafted by the most skilled chocolatiers, and renowned chefs who take the stage and showcase their culinary wizardry. And let's not forget the sheer entertainment that awaits you. There's never a dull moment at this Food Festival!

The International Chocolate Festival of Óbidos is visited by over 200 000 tourists every year. So whether you're a chocolate lover or just someone seeking extraordinary experiences, make sure to save the date.

More information at: festivalchocolate.cm-obidos.pt
Feira de Catering de Vila do Conde – Gastronomic Festival in Vila do Conde
The Feira de Gastronomia de Vila do Conde has been delighting food enthusiasts for the past 17 years. Taking place in August, this event is a celebration of traditional Portuguese cuisine, where culinary treasures are proudly showcased.

Picture yourself savoring mouthwatering traditional cod dishes, each bite taking you on a journey through the rich flavors of Portugal's culinary heritage. But the feast doesn't stop at the plate. You'll enjoy captivating performances and demonstrations of traditional crafts, immersing you in Vila do Conde's rich cultural tapestry.

It's an opportunity to witness skilled artisans showcasing their time-honored skills and preserving local traditions for the future. So, whether you're a passionate foodie or simply seeking an authentic cultural experience, the Feira de Gastronomia de Vila do Conde is a must-attend event.

More information at: www.gastronomia.vconde.org
Festa do Vinho da Madeira – Madeira Wine Festival
The Madeira Wine Festival is one of the oldest European festivals, dating back to the 15th century. The festivities come alive in two extraordinary locations: the charming village of Estreito de Camara de Lobos and the vibrant capital of Madeira, Funchal. Now, here's where it gets exciting. The festival coincides with the grape harvest, creating an electric atmosphere. In the capital of Madeira, there are exhibitions, performances, and shows of light and sound. Expect to be surprised by the culinary delights of the island too.

More information at: visitmadeira.com
Festival do Bacalhau – Codfish Festival
Cod, oh Cod! This is an annual event held in the charming town of Ilhavo during the hot month of August. This festival is a true celebration of Portuguese cuisine, history, and regional customs, all centered around a one-star ingredient: the beloved cod – Bacalhau.

Indulge in a wide array of mouthwatering dishes that highlight the versatility and delicious flavors of this iconic ingredient. But that's not all! The Festival do Bacalhau also proudly invites you to taste the exquisite wines from the renowned Bairrada region, perfectly complementing the flavors of the cod. Beyond the culinary delights, there are also exhibitions, live concerts, and craft shows. A must-go!

If you'd like to explore the Bairrada wines before attending this Food Festival in Portugal, consider joining us on Porto's longest-running Food Tour.

More information at: www.cm-ilhavo.pt
Wine in Azores
While the focus is on wines, the Wine Festival in the Azores goes beyond the glass. It's a great opportunity to indulge in the culinary delights made from the Azores' high-quality meat and fish. The program of the festival is filled with exciting activities, such as wine tastings led by knowledgeable experts, culinary competitions where talented chefs showcase their skills, cultural performances, live music, and, overall, a sense of camaraderie among fellow wine enthusiasts.

Whether you are a seasoned wine connoisseur or simply curious to explore the world of Portuguese wines, this Wine Festival in the Azores is an event to discover the richness of flavors, experience the warm hospitality of the Portuguese archipelago, and immerse yourself in the captivating world of wines.

More information at: wineinazores.com
Porto Beer Fest
At the Porto Beer Fest, you'll have the opportunity to discover a wide array of unique and flavorful brews from local and international breweries. Immerse yourself in a world of hoppy aromas, rich malt profiles, and a diverse range of beer styles that will delight your taste buds and expand your beer palate.

As you explore the festival, take part in beer tastings and discover new favorites that match your personal preferences. Whether you're a fan of hop-forward IPAs, smooth and creamy stouts, or refreshing sour beers, there will be a wide variety of options to satisfy your beer cravings. In addition to the beer tastings, the Porto Beer Fest offers a lively and convivial atmosphere and showcases the passion and craftsmanship of the local and international craft beer community. So grab a glass, savor the flavors, and toast to the vibrant world of craft beer in Porto. Cheers!

More information at: www.portobeerfest.pt
Essência do Vinho
Essência do Vinho is a prestigious wine event that takes place in the city of Porto. This renowned gathering is a true haven for wine enthusiasts, connoisseurs, and lovers of all things viticulture. It's a good opportunity to engage with passionate winemakers, sommeliers, and industry experts who are eager to share their knowledge and expertise.

At Essência do Vinho, you'll also have the chance to attend insightful workshops and masterclasses that delve into the intricacies of winemaking, allowing you to deepen your understanding and refine your wine appreciation skills.

From robust reds to delicate whites, on this Festival you'll have the chance to discover rare vintages and limited-edition bottles that are sure to stay with you forever. But Essência do Vinho is not just about wine. It is a celebration of the wine culture that permeates Porto's vibrant lifestyle. Cheers to that!

More information at: www.essenciadovinho.com
Festival do Caracol Saloio
Snail cuisine might not be everyone's cup of tea, but it's undoubtedly a delight for many. If you're curious to explore the world of snail gastronomy, then the Festival de Caracol Saloio in the charming town of Loures, near Lisbon, is a must-visit. From savory baked snails to crispy snail fritters and an array of other mouthwatering dishes, this Food Festival offers a tempting selection of delectable treats showcasing these unique delicacies. Each bite will introduce you to new flavors, providing an extraordinary experience that you can share with fellow food enthusiasts.

More information at: www.cm-loures.pt
For the love of Food
Let your taste buds dance, your senses come alive, and your love for food and culture be celebrated at these Food Festivals in Portugal. And if you're in Porto, don't forget to join a Porto Food Tour for an even more immersive experience.

See you there!
Taste Porto Foodie Team
Discover Porto's food secrets and have a wonderfully personal experience on our Food & Wine tasting tours
Book now
Don't forget to share this post