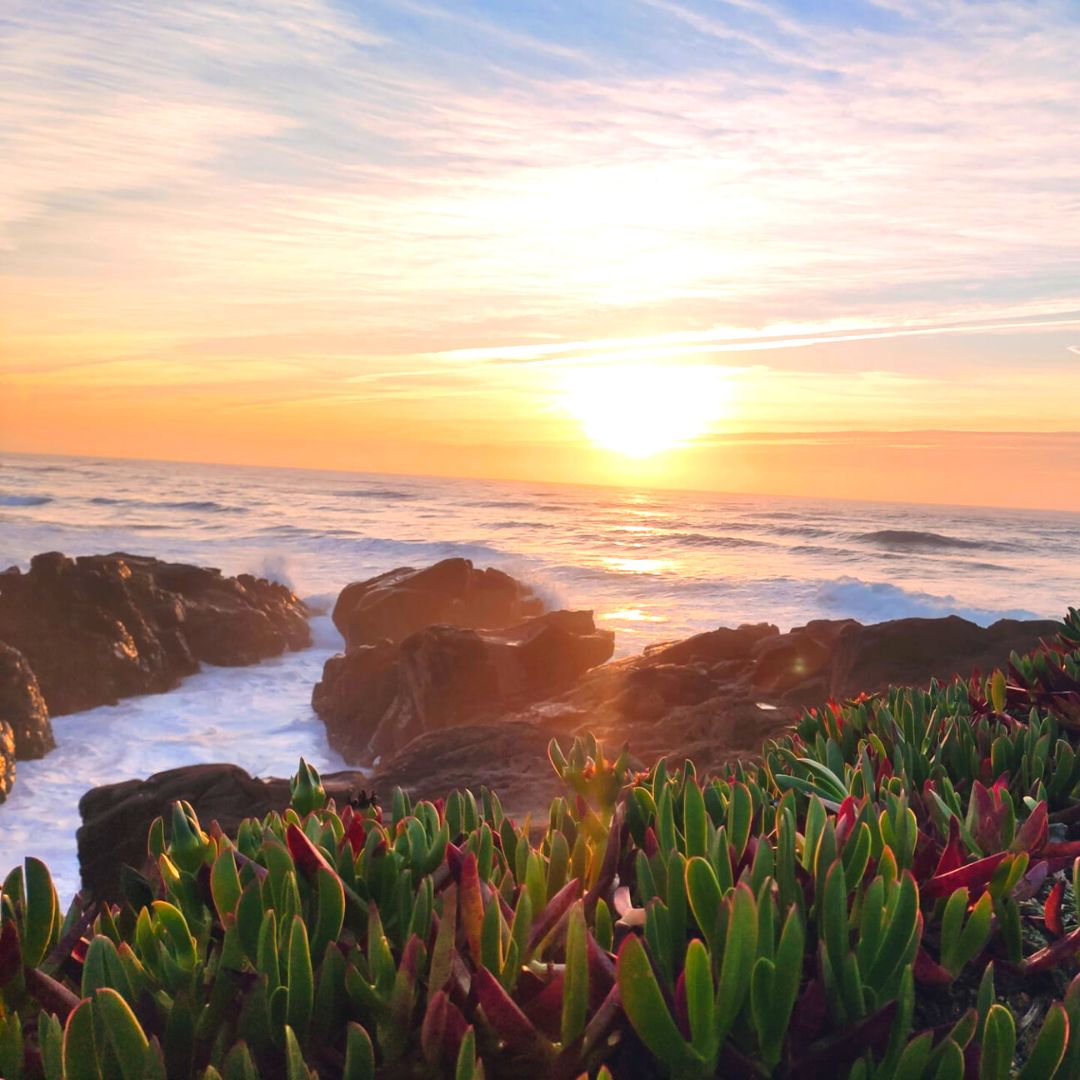 Posted on October 21, 2021
Oh, autumn in Porto! This time of year is one of our favorites to walk in downtown Porto with no purpose other than looking at autumn sunlight caressing the buildings, streets, and people's faces, comforting them while the first cold and rainy days arrive. Words can't really fully describe how good it feels to be in Porto this time of the year. So grab your hat and coat and join us on our tour of Porto! Here are our favorite things to do in Porto in October.
What to do in Porto in October
#1 Visit some of the most instagrammable places in Porto
Porto is filled with great iconic locales – Avenida dos Aliados, Ribeira, Torre dos Clérigos – but there are also plentiful lesser-known spots that are just as instagrammable as the classics. Here are our top 7 picks for must-have Instagram shots in Porto.
#2 Indulge yourself with a delicious coffee in the old town
There's a certain something about experiencing the coffee culture of the place where we are, whether it is our home country or the outside world. Sitting in a traditional café, we become part of the cityscape. We bring humanity back to places when we decide to do so. The world needs more of that! Here are our favorite places to grab a cup of coffee in Porto.
#3 Climb Clérigos Tower
If you like to challenge yourself in every new city to visit the highest structure, let us tell you that in Porto that means climbing the famous Clérigos Tower. The Clérigos Tower was built between 1754 and 1763 and rises 75.6 meters (248 feet) high above the city of Porto. No other spot in Porto gives you a 360-degree view of the city.
#4 Try the most iconic Portuguese soup
It's officially soup weather in Porto and no soup is more famous in the north of Portugal than Caldo Verde.
Order "Tripas à Moda do Porto" and eat Porto's namesake dish the proper way: sitting around the table, surrounded by loved ones.
#6 Eat salty roasted chestnuts
Every city has its traditions regarding street food. In Porto, Autumn is salty-roasted chestnut time! And if someone offers you an amazing Portuguese beverage – called Jeropiga -, you would be wise to accept it. 
#7 Go to the Cathedral of our great city
When locals talk about the Porto Cathedral, they don't just mean the cathedral; the name also applies to a historic district which is generally considered Porto's heart. There are several interesting places your sight can reach from up there: the train station, the main avenue, the City Hall, the Clérigos Tower and the Douro River. Also, did you know that the wedding of our king João I and D. Filipa de Lencastre took place in this Cathedral? It was on a beautiful winter day, on the 14th of February, 1387.
#8 Treat yourself to an incredible foodie experience
Looking for things to do in Porto? First-time visitors love our Vintage Food Tour. It covers 3 kilometers of classic Portuguese food & drinks, history, architecture, and culture. This Porto Food Tour includes a mini-masterclass in Port wine as well. Does the tour happen rain or shine? Yes. Our guides are trained and prepared to lead tours in inclement weather.
#9 Plan your New Year's Eve in Porto
Do you remember that time you wanted to have an unforgettable New Year's Eve, but forgot to book something until late December, and by then everything was already booked or outrageously expensive? With this in mind, we have been scouring the city the hottest places for you to enjoy your holiday break in Porto while ensuring you have a safe and sound New Year's Eve. This being said, here are some amazing possibilities to consider for New Year's Eve in Porto.
#10 Dive deep into the tea world in Porto
Tea has a way of warming the soul and balancing your yin and yang. That's why we respect so much the work of tea sommeliers. One of our favorite places to dive deep into the tea world is Cantinho das Aromáticas in the Porto district. Speaking of which, did you know that Inês de Castro and King Pedro of Portugal, the main characters of Portugal's most tragic love story, lived for a short time in the place that is now Cantinho das Aromáticas?
#11 Walk down the streets of Porto with music in your ears
Add music to your menu. We have a Porto playlist for every mood. Check it out!
And there you have it, some of the best things to do in Porto this October are right here. But oooh, this list could go on forever.
Porto is not cool in the way that trendy things are cool
It is cool because it is not trying to be cool, and that makes it the coolest.
Didn't find the information you want? We're happy to answer any questions you may have. Feel free to drop us an email at [email protected]

Enjoy your stay in town!
Taste Porto Foodie Team
Discover Porto's food secrets and have a wonderfully personal experience on our Food & Wine tasting tours
Book now
Don't forget to share this post