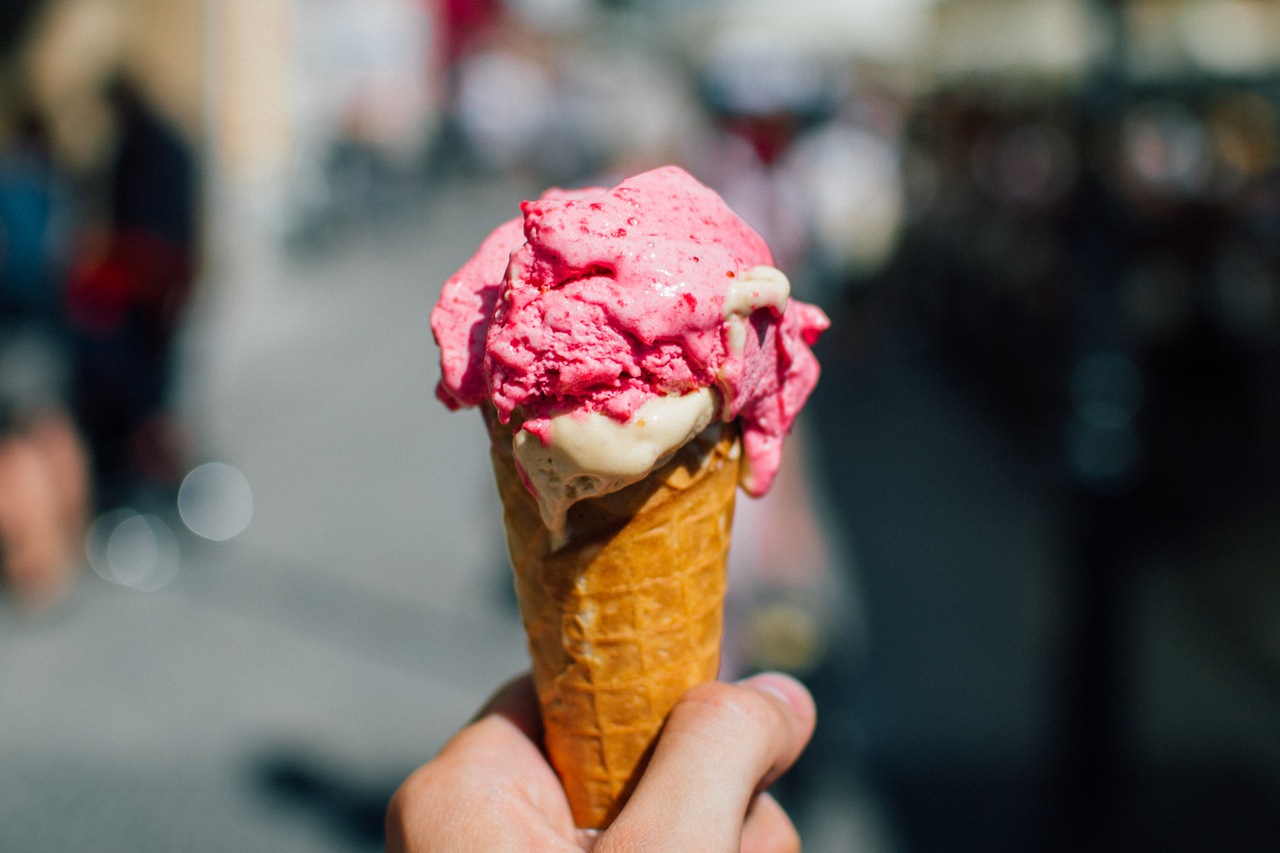 Posted on May 25, 2020
Walking outside with the sun shining and wonderful weather always makes you want to enjoy the best things in life. Being in Porto already helps, right? Something else that helps, especially on those really hot days (and the not-so-hot ones), is to enjoy a refreshing ice cream made from the best ingredients. Given this, we went on an adventure to try as many ice cream places as we could – it's a hard job, we know, but someone had to do it – and the result of our effort is this: the 5 ice cream shops you can't miss in Porto right now! Pssst… Join us on a Taste Porto Food Tour if you are in the mood for ice cream in Porto.
Icre cream in Porto
An excellent ice cream parlor, which we love: Gelataria Portuense. All their ice cream is gluten-free, which is something most ice cream parlors can't say. Or at least don't. They work only with real ingredients, so no preservatives or colorings, and other than the classic flavors that you can mostly find in every ice cream shop, they have 6 collection flavors to die for, like green tea with white chocolate and raspberry puree, or cherry with chocolate nibs and caramelized sesame seeds.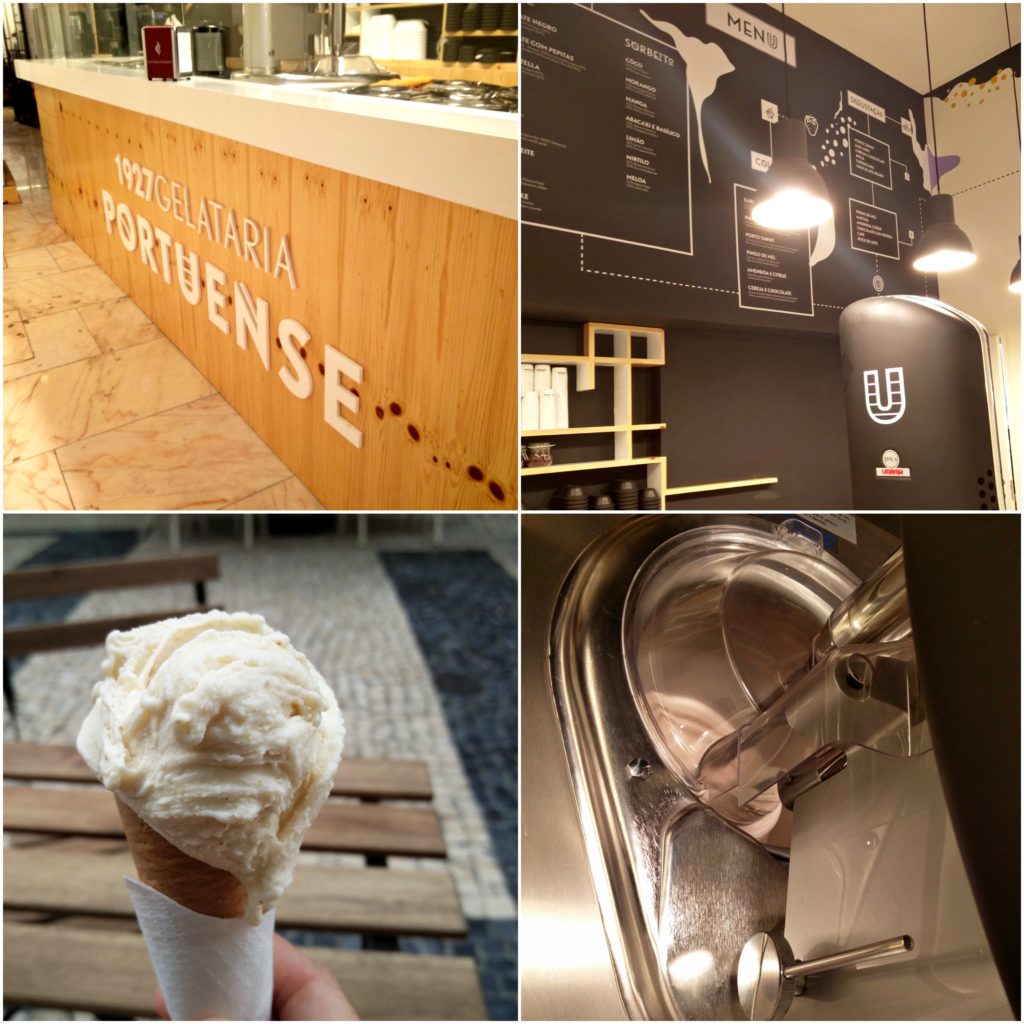 If you are close to The Fountain of the Lions (Fonte dos Leões) and feel like having something to sweeten your day – and give you the strength to continue to roam down till Ribeira – give Mo-Mo a try. An artisanal ice cream parlor, located across the street from Jardim da Cordoaria, has flavors that range from the exotic (passion fruit and mango) to their own inventions (like Drunk Pear and Black Pearl). Choose the one that speaks to your heart/eyes/stomach, follow the streets down to the river, and enjoy the views. We personally enjoyed the fruity combinations, like passion fruit and strawberry.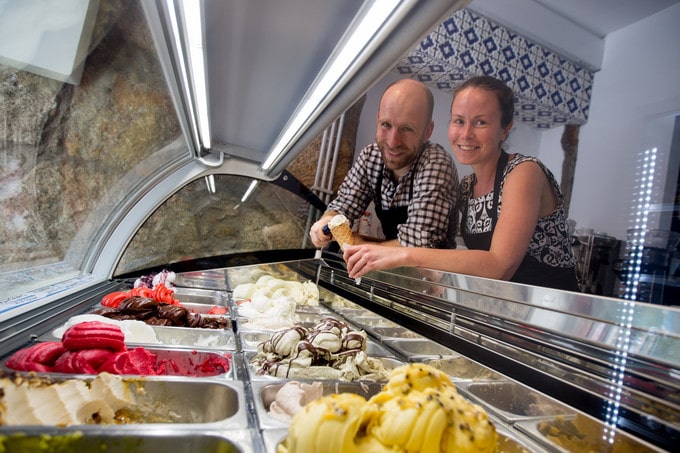 Photo by Rui Duarte Silva
One of the most recent ice cream parlors to open in Porto, the Gelataria do Porto has 18 flavors of ice cream to try. Located in the art district, their goal is to serve artisanal ice cream without preservatives or coloring, with fruit bought in the traditional grocery markets you can find on the street. The highlight, though, is spaghetti ice cream – also known in German-speaking countries as Spaghettieis. Oh! And they have a very dark chocolate fudge flavor that I didn't try – because my stomach was pleading me to stop – but we shall return!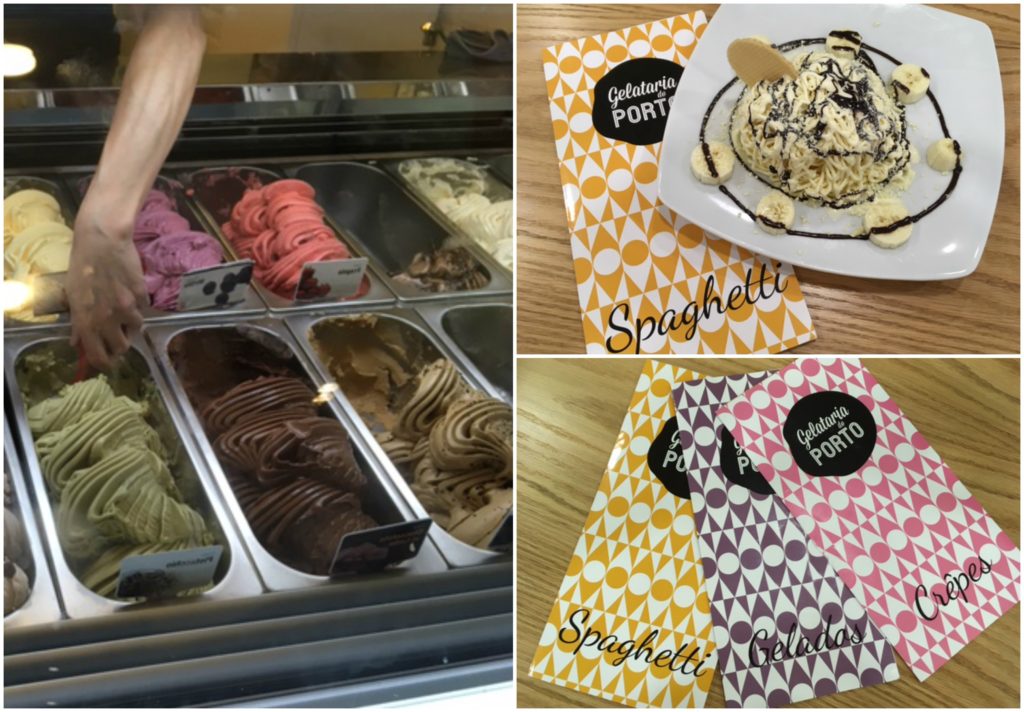 Open originally in 1949 on Tamariz Beach (near Estoril, Lisbon), Santini has always been an important meeting point for people during the beach season. Recently, it has revitalized its branding and expanded not only to Lisbon but also Porto. A great location for fresh traditional flavors, it is not uncommon to see a line outside some of the stores. The flavors change, according to the season, and recently they've started to experiment with other ice cream-based desserts. Once, I had persimmon ice cream there, and ginger flavor, oh, and white grape! You may need to visit multiple times.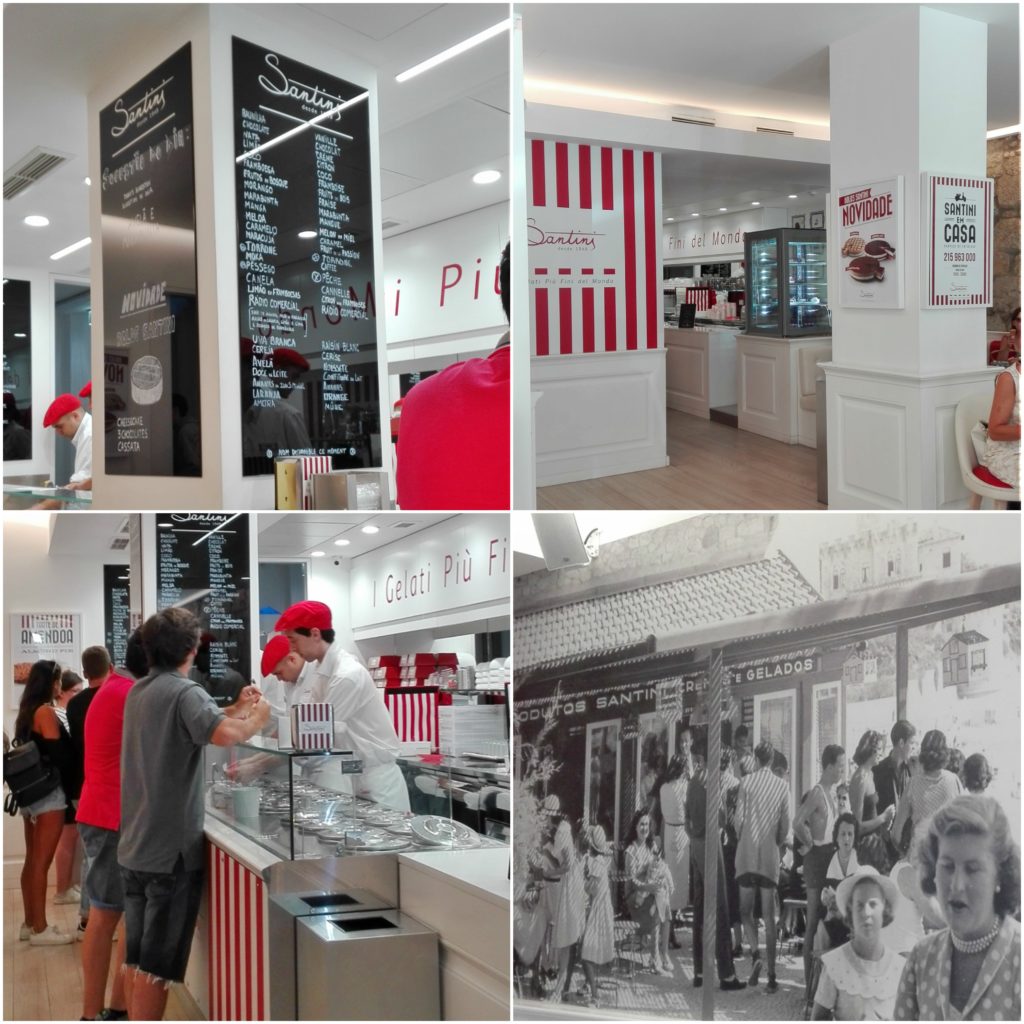 With now 3 locations in the city (two in the center and one near the beach in Matosinhos), Cremosi has not only great ice creams but is also the place to experience cold stone ice cream. What are we talking about you ask? Imagine a stone cooled to the temperature of minus 14 degrees Celsius, where the flavors you choose are mixed together with your choice of awesome toppings, all in an effort to ensure proper mixing. They also have some exciting flavors that you may not have thought possible: Super Bock beer, Lemon Vodka, Gin & Tonic, Licor Beirão, Fresh Cheese, Tea Infusion. But not to worry traditionalists! You will also be pleasantly satisfied with their decent offerings of classic flavors, such as, Chocolate Mint, Cookies and Cream, Dark Chocolate, Lemon, Raspberry and Mango, and so many others.
There are others, though…
In order to identify the top 5 ice cream spots, we had the arduous task of tasting many different ice cream locations and considered places located in the different areas of the city center. There are, however, many others to try, including…

Gelataria Neveiros is the oldest ice cream parlor in Porto. It has been transforming the best ingredients into fine ice cream for over 65 years now.

Amorino in Rua de Santa Catarina, turning beautiful frozen ice cream into edible flowers. The line is usually visible, so you can't miss it.

Gelataria Sincelo, which we have talked about before here.

And Spirito Cupcakes & Coffee has re-opened in Porto's city center, near the University and Livraria Lello. All the ice creams are delicious, and the cakes, and oh my the brownies. Yes, I'm a confessed sugar addict. I have no shame!

What about others? Have you tried one we did not talk about? Let us know your opinion in the comments section of this Instagram post.

Yours truly,
Taste Porto Foodie Team
Discover Porto's food secrets and have a wonderfully personal experience on our Food & Wine tasting tours
Book now
Don't forget to share this post