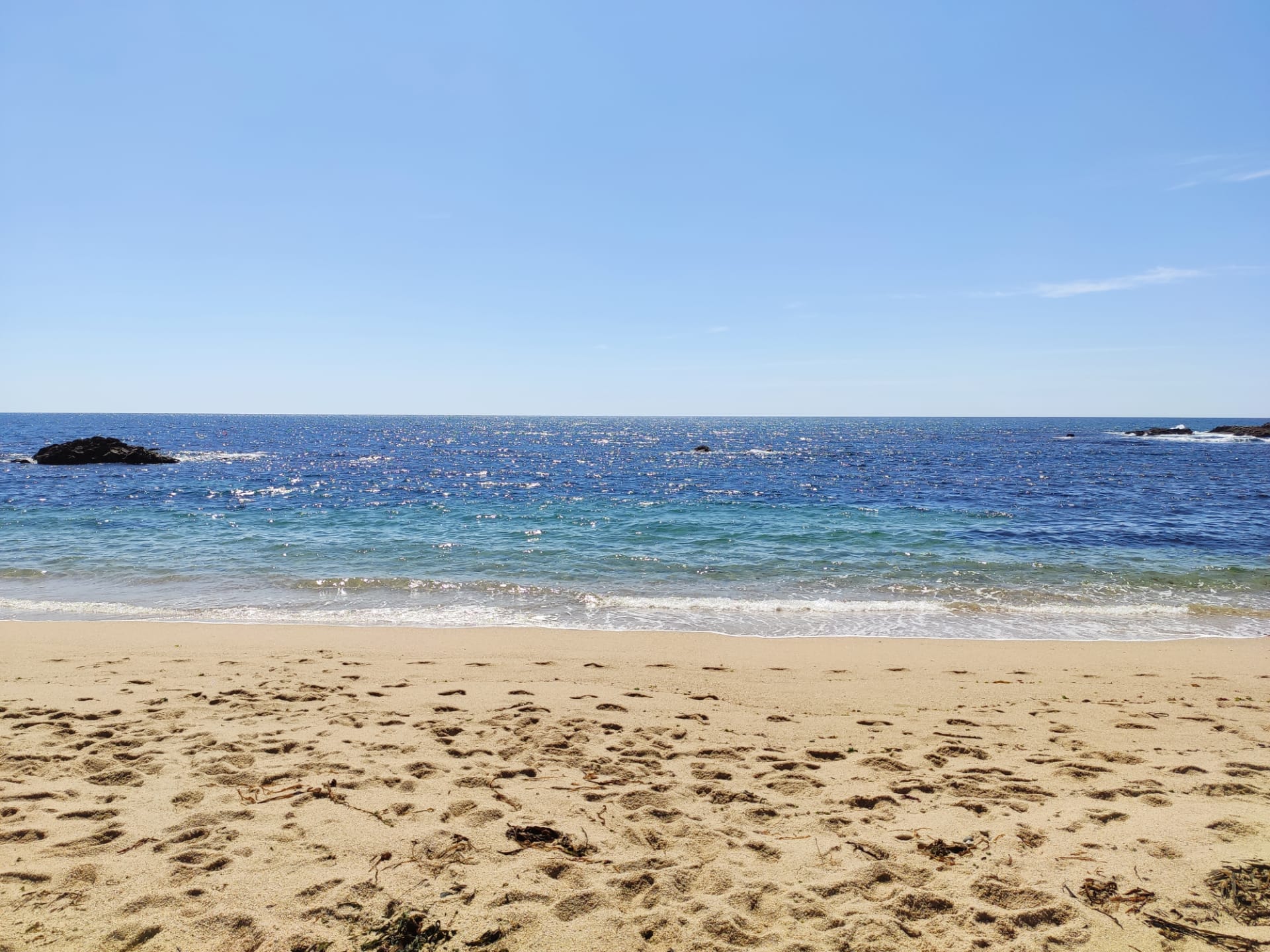 Posted on June 19, 2020
There are many things that make Portugal a country well worth visiting, including the delicious gastronomy, extraordinary wines, a vast and rich heritage, welcoming people, and, of course, a magnificent coastline stretching 943 kilometers (586 miles) long! And that doesn't even include the islands! This means we have many stunning golden and white sand beaches for you to enjoy throughout the summer. In honor of the sun-worshipers here is our selection of the Best Beaches in the Porto Region!
Though you will find warmer waters in the south of the country, it is also true there are amazing beaches in the north, just around Porto area, and with summer temperatures reaching +30ºC (+86F), you might want to take a break from your city exploring and head to the beaches to cool off. If you're a beach lover, Portugal is the perfect country for you. From urban beaches in the city to quieter ones in small villages, the only trouble you'll find is choosing your favorite one.
Best Beaches in the Porto Region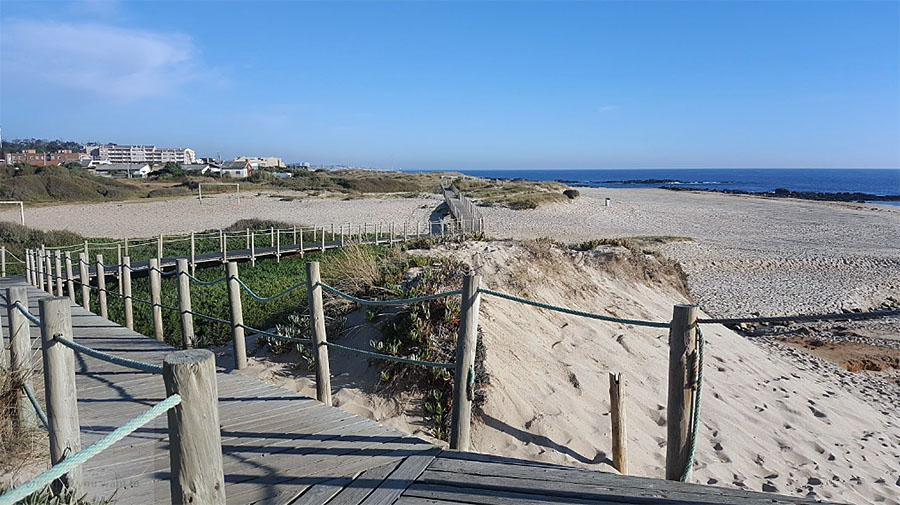 1. Angeiras Beach
This urban beach is easily accessible, which also makes it very popular in the summer. It has a narrow but long and some rocky areas that break up the landscape. Despite the great beauty of the blue of its waters, the sea can get very rough and caution is advised. You might come across fishermen's boats on the sand preparing to sail or just arriving from another day on the sea.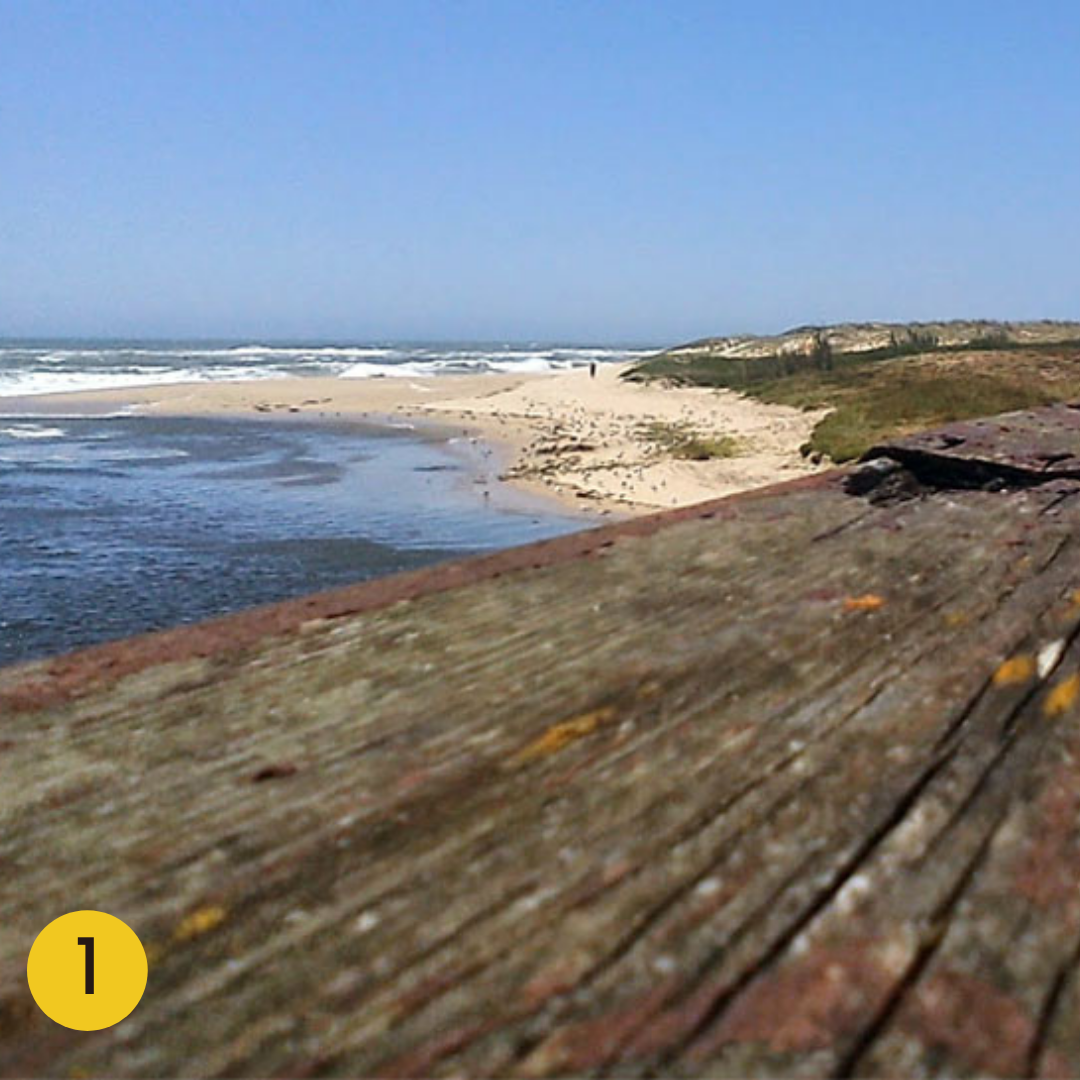 We're going to use Porto city center as the reference and starting point to get to all the beaches we're going to mention. Driving from Porto city center, it takes just 20 minutes to get to Angeiras Beach. Click here to get Angeiras beach location and directions.
2. Silvalde Beach
To find this beach you have to drive to Espinho and then a little bit more to the south till you find the village with the same name as the beach, Silvalde. Espinho also offers a great beach but by driving just a few minutes further south, Silvalde offers a much quieter option. It also offers a calmer sea due to the concrete seawalls that surround it. There are lifeguards on duty during the summer, as well as other handy infrastructure like bathrooms, showers, and nearby restaurants, all of which make this beach one of the best beaches in the Porto region.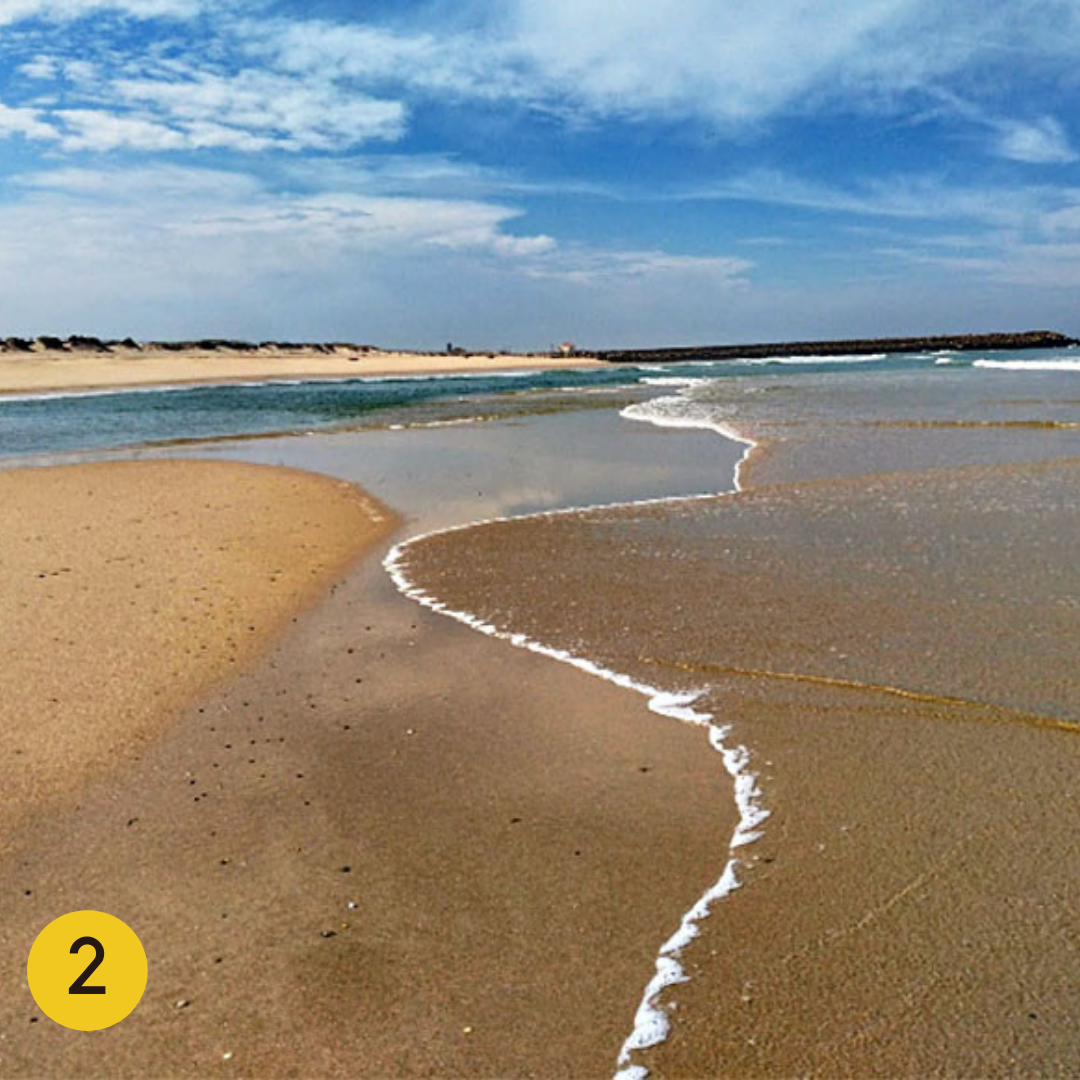 Silvalde is around 30 minutes away from Porto city center, just after Espinho. Click here to get Silvalde beach location and directions.
3. Senhor da Pedra Beach
This is one of the most photographed beaches in Portugal and it's easy to understand why. Nine out of ten pictures feature the magnificent Chapel of Senhor da Pedra (Lord of the Rock) built on the top of a rock situated right on the shoreline of the ocean. In fact, it's so close to the ocean that it gets surrounded by water every time the tide comes in. If you visit it in June, you might catch the annual festivities in honor of Senhor da Pedra that lasts for three days, a great time to experience a very authentic Portuguese tradition, and mingle with locals. This beach and its surrounding area have a number of services available, including cafes, restaurants, hotels, and more.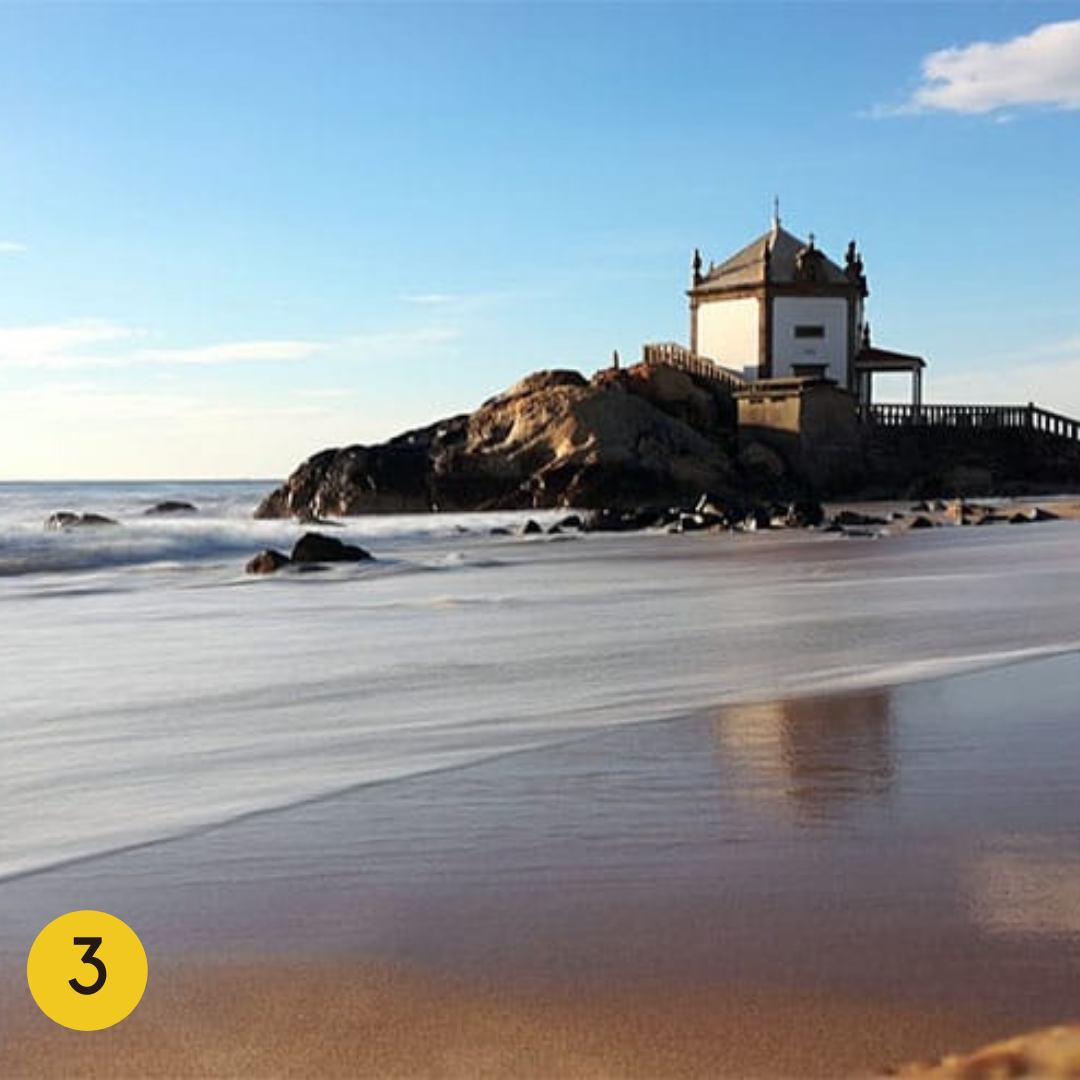 Located in Miramar, Vila Nova de Gaia, you can quickly get there by driving just 20 minutes from Porto city center. Click here to get Senhor da Pedra beach location and directions.
4. Canide Beach
This beach is also situated in Vila Nova de Gaia and is part of an enormous expanse of beach. This beach is so big that it is divided into two, Canide North and Canide South. Both areas are similar and surrounded by plenty of handy services too, bars, restaurants, showers, parking, etc. It's one of the most popular beaches in the Porto region. The sea in the northern beaches can get very rough, just like we mentioned before, so caution is always advised, this is why you can always find surfers, bodyboarders, or kitesurfers taking advantage of what is considered great conditions to practice these activities.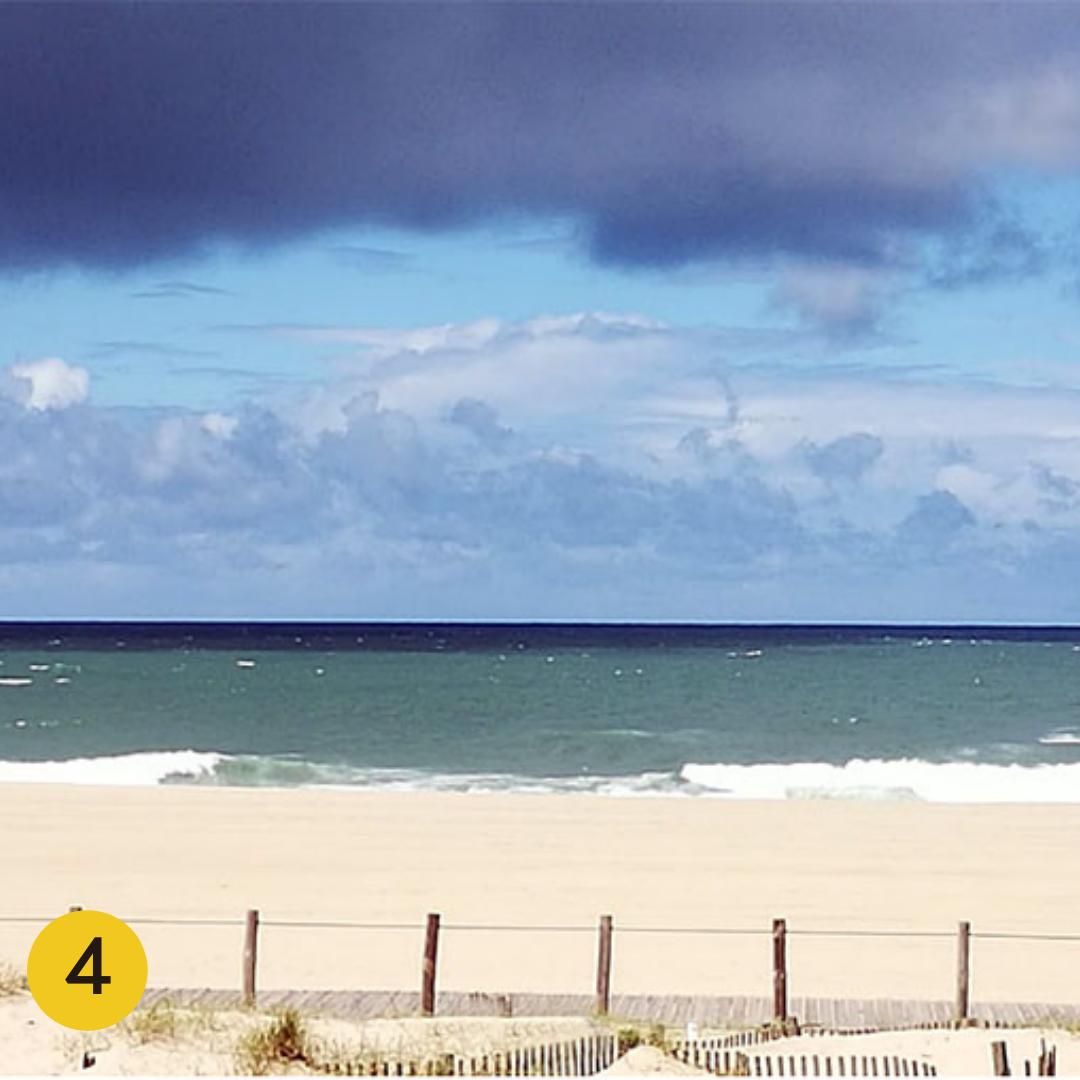 It takes you just 20 minutes to get there driving from Porto city center. Click here to get Canide beach location and directions.
5. Aguda Beach
Aguda beach is another inviting beach in the Porto region. You can find it halfway between Canide and Silvalde beach and, as most beaches in the northern region, Aguda also benefits from a great expanse of sand and an ocean view as far as they eye can see. Take advantage of the lovely dunes and vast sand to lay down your towel in a quiet spot or to take long walks along the shoreline. Aguda is a small fishermen village so the beach is often shared with visitors and the local fishing community.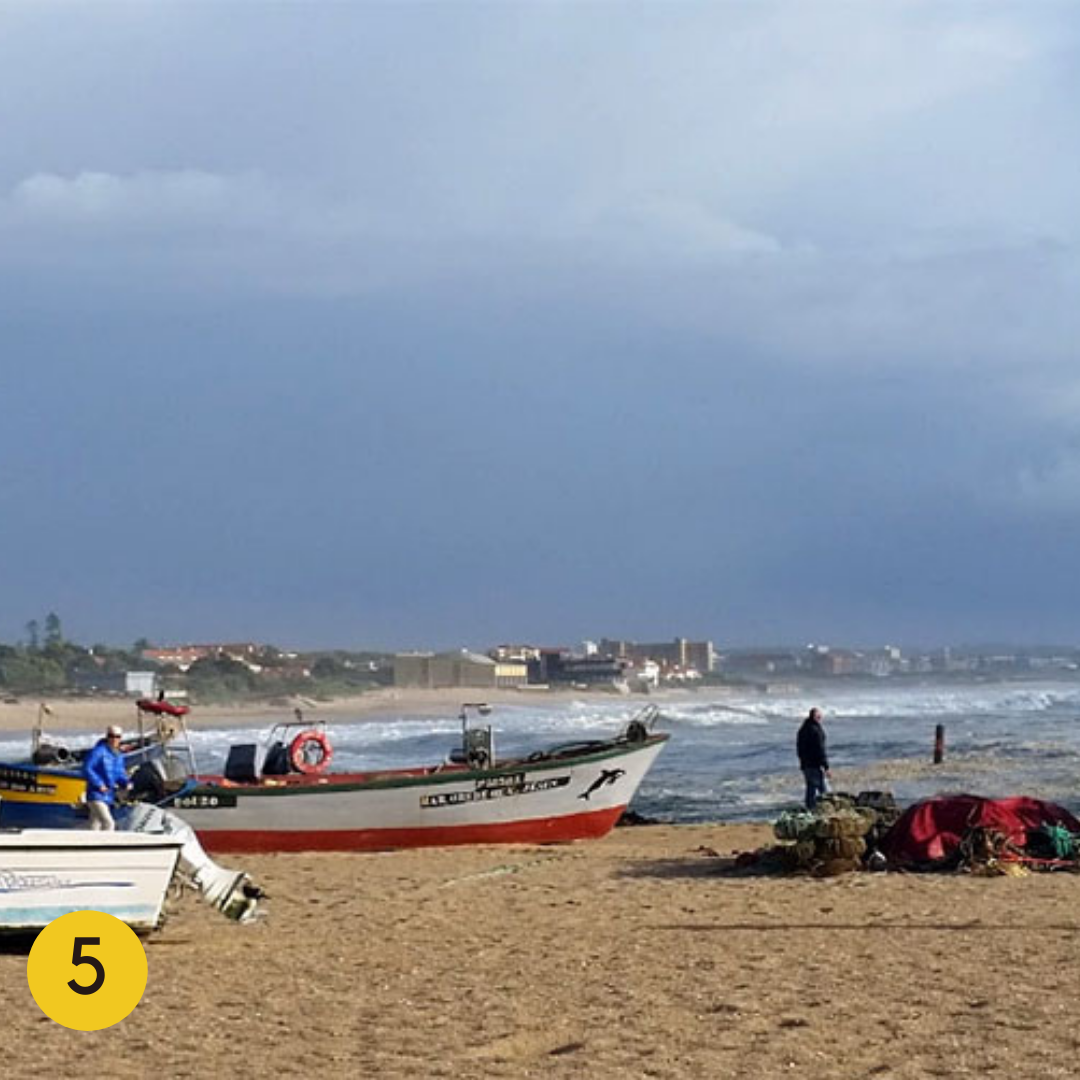 Getting to Aguda Beach takes you just a little bit over 20 minutes from Porto city center. Click here to get Aguda beach location and directions. As you can see, it is possible to find amazing and pleasant beaches in the Porto area where you can spend a day relaxing, cooling off, or simply contemplating the landscape.

Enjoy!
Taste Porto Team
Discover Porto's food secrets and have a wonderfully personal experience on our Food & Wine tasting tours
Book now
Don't forget to share this post