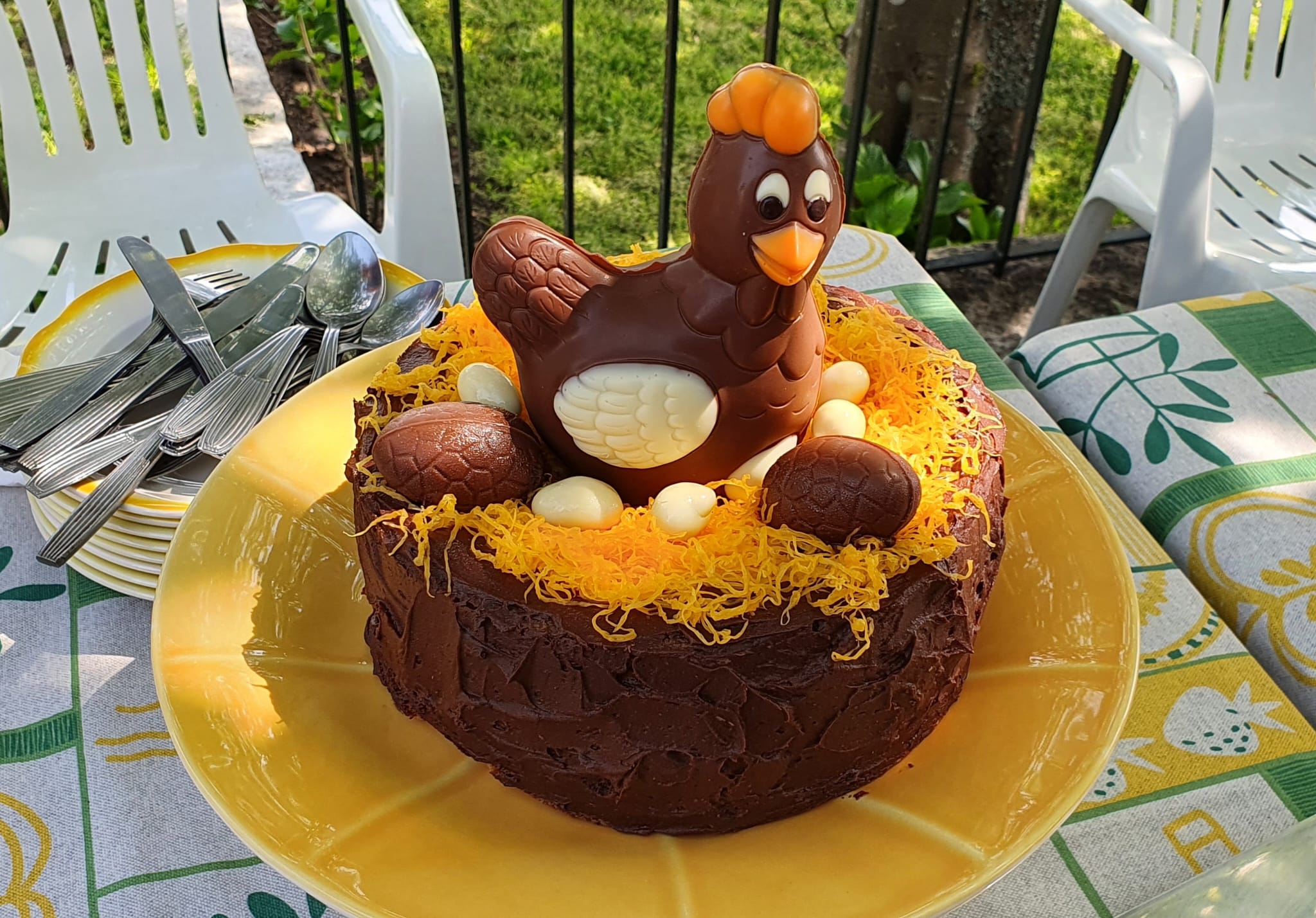 Posted on June 17, 2020
"Easter is my favorite holiday. Maybe because of the first rays of sunshine that quietly invades Aliados. Maybe because I remember all those afternoons spent at Cunha café, right on Rua Sá da Bandeira, trying to decide among the big jars filled with sweet almonds. Wondering which were the best to buy or just to taste. I will never forget the sweet smell of the "Regueifa Doce" baking in the wood oven – the sweet bread my grandma used to bake only for Easter breakfast," slowly recalls our co-founder, André Apolinario, his Easter traditions in Porto.

In Porto, the day-to-day is still about tradition and big families sitting together around a small table chatting over a meal. So, it is no surprise that Easter traditions in Porto are all about family and food. Start a new Easter tradition by joining one of our Porto Food Tours and, if after the tour you catch the scent of a home-cooked lamb (or goatling in the oven), just follow it! You know, in a Portuguese home there is always a room and food for a guest!
What to expect from the traditional family Easter lunch?
On the eve of Easter Sunday, everyone is busy preparing the meal for the next day. Since Easter in Porto is one of the major holidays, every single person is involved in the preparations, and each helps and has their chores to be done. Wine, garlic, pepper, bay leaf, salt, olive oil, and the star of our lunch table – the lamb – are usually the focus of the preparations.

During the night, the meat rests in this carefully prepared marinade, getting ready for the long hours it will spend in the wood oven early the next morning. This big family lunch, like any other in Portugal, is quite special with a one-of-a-kind menu! An excellent meal also has to have a bottle of excellent wine. Our choice? Of course a Douro wine. Dessert is also a very important part of our Easter meal. And our Mums will get mad if we don't eat everything!
What we usually will eat for Easter lunch?
For Starters: Folar (cornbread with sausage inside), Presunto – smoked ham, "Serra da Estrela" cheese and various rissoles – filled with meat, spinach or shrimp;
The Main course: Home Cooked Lamb, Goatling in the oven, or Roasted suckling pig with fried potatoes and sparkling wine (usually white, but red sparkling wine is a great option too!);
For Dessert: Pão-de-Ló (an amazing wheat cake with a lot of eggs) and "Serra da Estrela" cheese (yes, also a dessert, because it's that good). Be prepared, as nobody is allowed to leave the table without having a slice of Pão-de-Ló and cheese from Serra da Estrela and, of course, a glass of Port wine.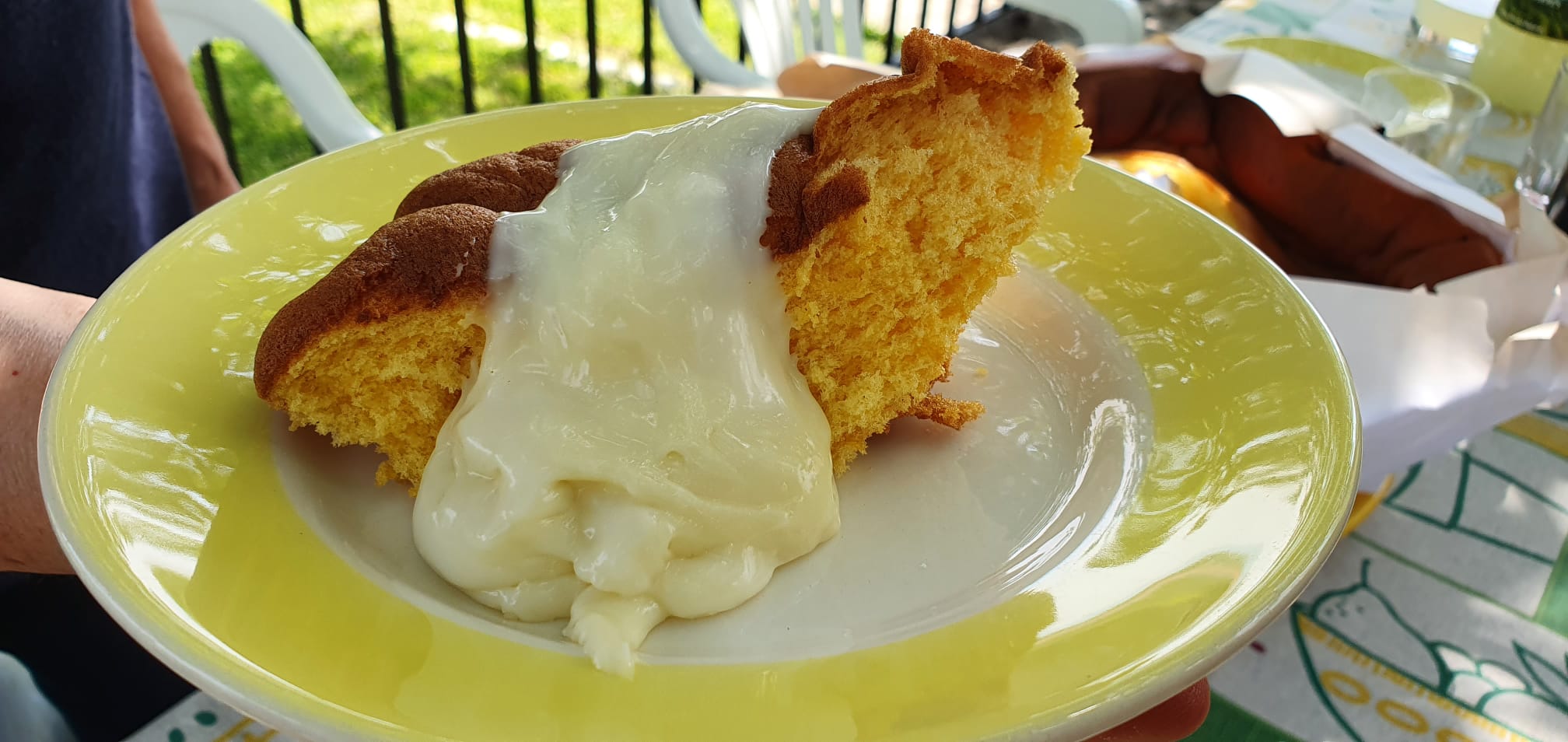 Where you will find some of our Easter delights?
If you are in town visiting be sure to try some of Easter delicacies. As you might have understood by now, Pão-de-Ló and Folar are mandatory must-try items during the Easter holidays in Porto. You can find them in almost every pastry shop in Porto. But, if you want to know, our favorite Folar is at "Mercearia do Bolhão" and Pão-de-Ló at "Confeitaria Ateneia". Did you know that we also serve the delicious Pão-de-Ló on our Downtown & Bolhão Market Food Tour? On our tour, you will get to know not only our Easter traditions in Porto but also the history and culture of our beloved city, while tasting our local specialties, including the world-famous Port wine.
Join one of our Food Tours if you'd like to know more about the Easter Traditions in Porto
We're the founding fathers of food tours in Porto. But to us, it's more than that. We really want people to feel like they are walking through the city with a friend sharing stories and exchanging culture. It just so happens that that friend also knows "a little something" about architecture and history too. And the food just ties everything together in a yummy bow! We think this is the best way for you to have a taste of the real Porto!
Happy Easter!
Taste Porto Foodie Team
Discover Porto's food secrets and have a wonderfully personal experience on our Food & Wine tasting tours
Book now
Don't forget to share this post