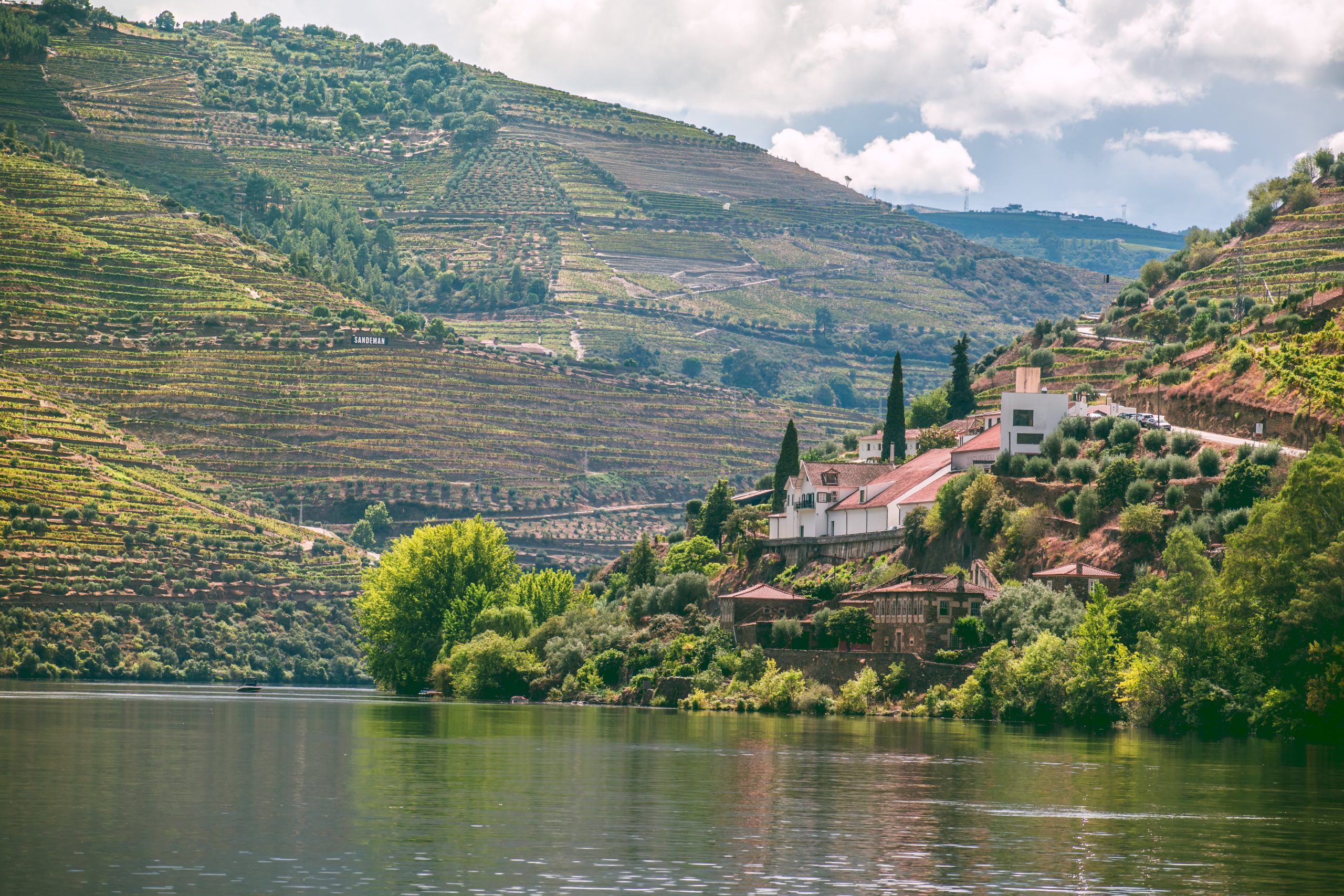 Posted on May 13, 2022
Looking for the best restaurants in Douro Valley? As you might have already read on our Day Trip to Douro from Porto, Douro Valley is one of the most beautiful wine regions in the world. The region is known for Port, a fortified wine that has been produced here for thousands of years. But let's talk about food – Oh, Food! In Douro Valley, you will only find traditional Portuguese food, the type of food that will remind you of your grandmother's cooking. And who doesn't love a bit of Nanna food? Continue reading to find out about our favorite restaurants in Douro Valley.
Restaurants in Douro Valley
We have already told you about the Douro vineyards you should visit on your next trip to Porto. Today, we'll show you our 7 favorite restaurants in Douro Valley. When it comes to food that's typical of the Douro Valley, there are three things you should really try to find:
The typical sausages and smoked items;
The "posta" (huge beef steak served medium rare);
And the "bolo bêbedo" (drunk cake).
As for places where to have some genuine Douro Valley food, we can suggest the following:
MERCEARIA DO VIKING (PINHÃO)
This is a grocery store run by João who focuses on the smoked items his family produces. They also own the butchers across the street. He is great fun and serves a cheeky, homemade wine. Highly recommended!
QUINTA DO NOVAL WINE SHOP (PINHÃO)
This is a brand new wine shop owned by the Noval estate which came out with an exciting new Port this year, the Black Port. Their pairing with artisanal bonbons is very good!
VELADOURO (PINHÃO)
This is a restaurant in Douro Valley serving seriously generous portions of extremely good, homey food. Weather permitting, you should definitely get a table outside overlooking the river.
TOCA DA RAPOSA (ERVEDOSA DO DOURO)
This is a very special restaurant whose cook just won the highest award given by the Portuguese Academy of Gastronomy. It's a little bit more expensive but the quality of the traditional cuisine served is spectacular. The "drunk cake" is particularly famous.
CALÇA CURTA (FOZ DO TUA)
This restaurant is located on the mouth of the river Tua, a tributary of the Douro. The view here is part of the meal – it's breathtaking! The "posta" (beef) and the fried fish are particularly appreciated.
TABERNA DO CARRÓ (TORRE DE MONCORVO)
This is a simpler yet equally marvelous place, serving wonderful Portuguese sausages and smoked items, and very specialized in "posta" (beef) and roasted goatling, which is an absolute favorite of the Portuguese. We highly recommend it but only if you enjoy strong-flavored meat.
TABERNA DA JULINHA (VILA NOVA DE FOZ CÔA)
This is another simpler restaurant, a mamma & pappa kind of tavern, famous for its "alheira" (bread and poultry sausage), its "posta" (beef) with "arroz malandro" (naughty rice), and the house wine.
Restaurants in Douro Valley
Whether it is Veladouro or Calça Curta, there's always something delicious to devour in Douro. So here you have it: our favorite restaurants in the Douro Valley. Enjoy!

Bom apetite!
Taste Porto Team
(Your Foodie Friends in Porto)
Discover Porto's food secrets and have a wonderfully personal experience on our Food & Wine tasting tours
Book now
Don't forget to share this post