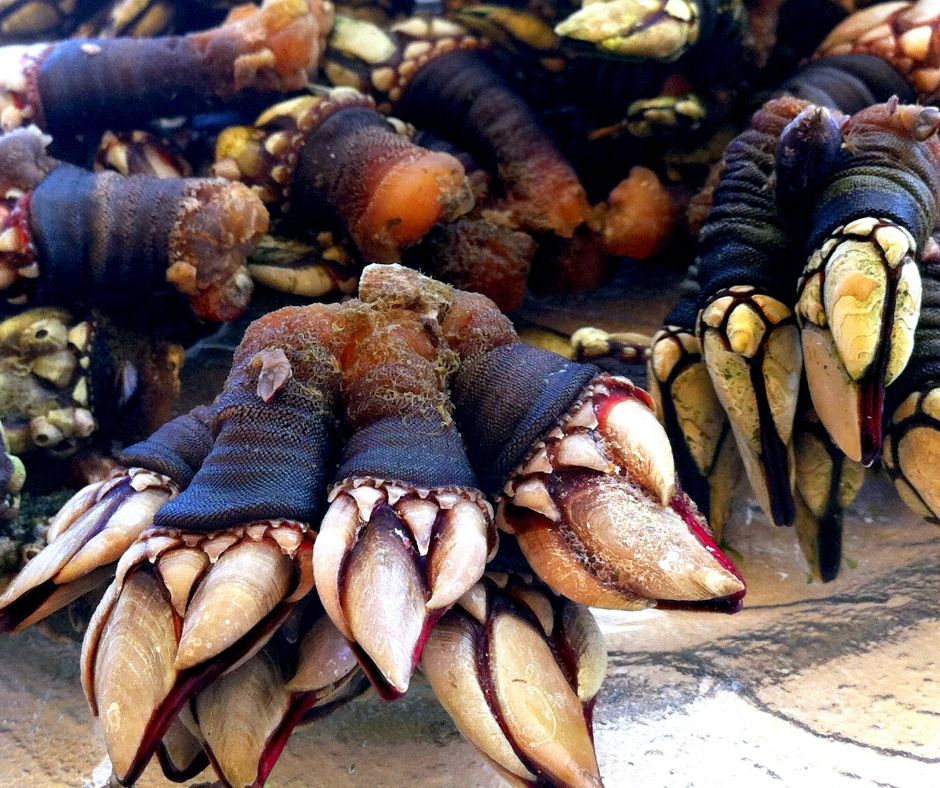 Posted on May 25, 2020
Not everyone is familiar with the strange things that the sea gives to Portugal. This being said, let's talk about Goose Barnacles. Being a country located by the sea, Portugal does its best to enjoy everything the sea has to offer: the beach, the waves, and, of course, the food. Therefore, we are big on seafood in all its magnificence. This being said not everyone is familiar with the strange things that the sea gives us, and this is applicable to Goose Barnacles. Often, one can see tourists gawking and pointing in horror at the weird-looking brown, rocky-looking things next to the fresh fish in Mercado do Bolhão.
Do you understand?
In Portugal, we call them percebes (per-se-besh), which is also the word for the expression "Do you understand?" or "s/he understands", causing hilarious translation downfalls in some menus. These are Goose Barnacles: crustaceans that live attached to the hard surfaces of rocks and flotsam in the ocean. It is a dangerous job to get them from the rocks, but gladly, some people are willing to do it. This is why it is not the cheapest seafood you will find in Portugal, but possibly one of the best.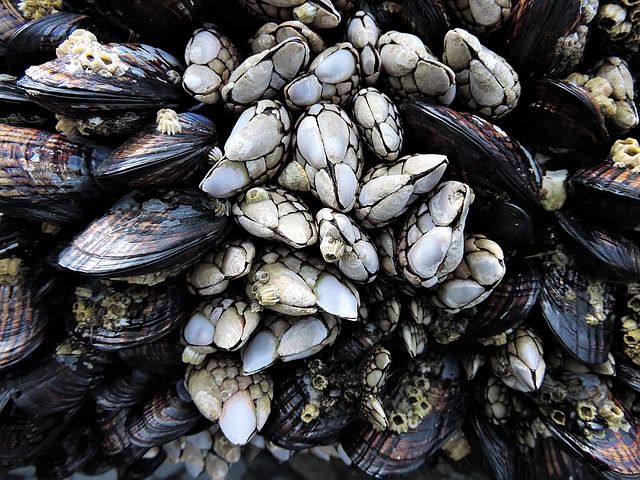 How to cook goose barnacles?
There are different ways to cook the barnacles, but ultimately simplicity is best: with water and salt. If you decide to give it a spin, add olive oil and a bay leaf. In a large pot, heat enough salted water to cover the percebes. When it starts to boil, add the barnacles, salt, and bring it back to a boil. Drain and serve with toasted bread and a glass of cold green wine. Oh, and lemon wedges!
And…how do we eat it?
Pick up one. Pinch the foot between your thumb and finger, and pull the tasty inner tube out of its casing. Twist off the claw and slip down the flesh in one push. It tastes like…something between lobster and clams, and to some "like if you just swallowed the sea". Lastly, it is important to stress that looks can be deceiving, so though they may not be the most attractive offering you will surely be happy you tried them! Have you tried this delicacy?

Let us know your opinion on our social media channels: Facebook, Twitter, or Instagram!
Taste Porto Foodie Team
Discover Porto's food secrets and have a wonderfully personal experience on our Food & Wine tasting tours
Book now
Don't forget to share this post