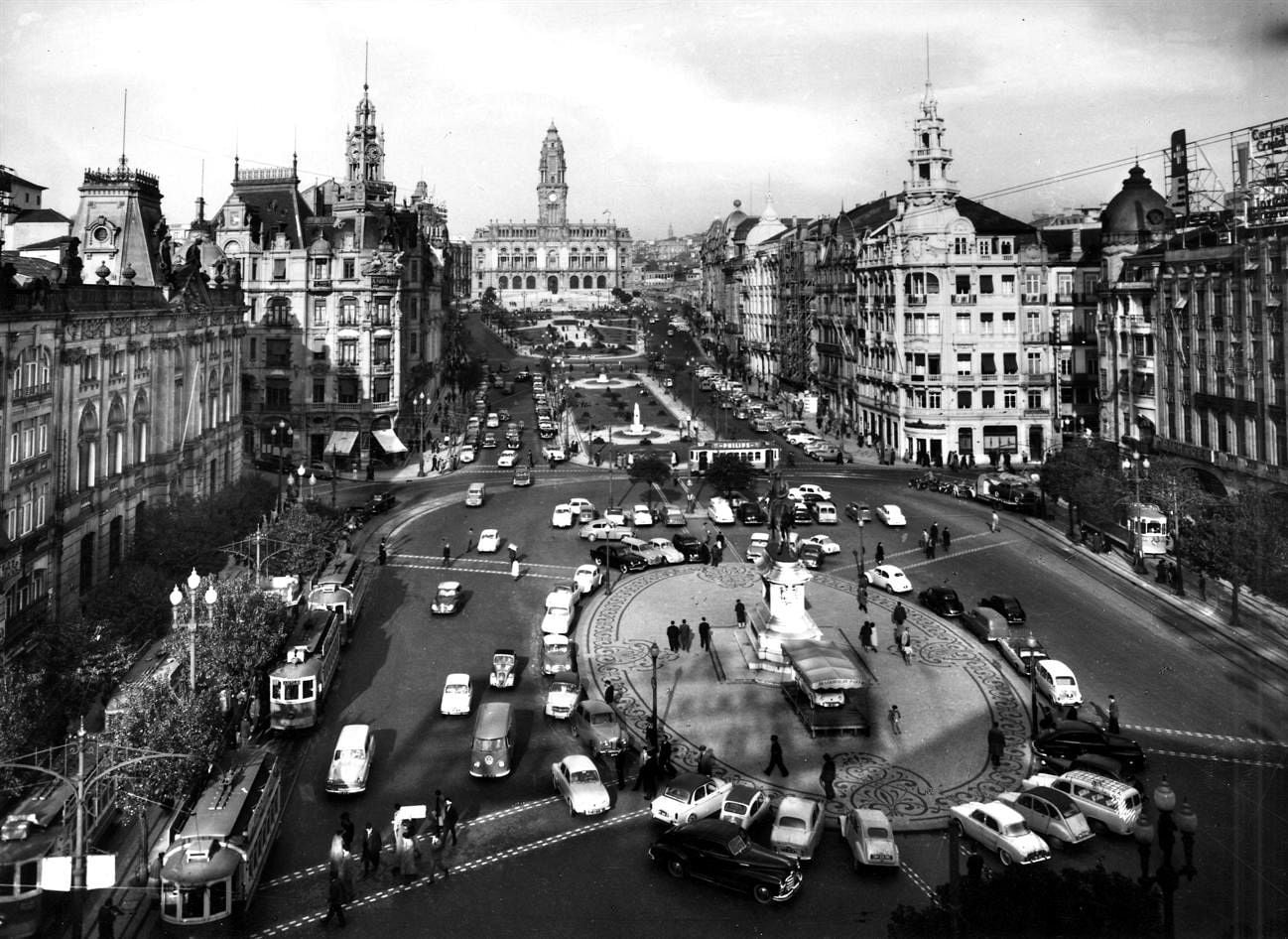 Posted on March 8, 2021
Sometimes we can't travel through space and that's ok because we can still travel through time. Here are 10 old Porto photos we love! Whether it is a historical landmark, a famous person, or random old pictures of the past – these old Porto photos show you how it all actually looked… 100 years ago. Dive into these captivating old photos of marvelous Invicta.
1. Lunchtime in Porto
To this day, work breaks in Portugal are always around food. As it is any good Portuguese tradition. Long live the old good Portuguese gastronomy!
2. Clérigos Tower
Let's go all the way back to the 1900's with this beautiful picture of our beloved Clérigos Tower. The surrounding buildings have changed a lot. But the structure of the Clérigos Tower is still pleasantly unchanged.
3. King's national trip
King Manuel II visiting Northern Portugal. Crowds gather to welcome King's visit in 1908.
4. Women on a horse at the Crystal Palace Gardens
Next time you're meeting someone at Crystal Palace Gardens, remember this meeting back in 1920.
5. Fishing along the Douro River in 1950
The third-longest river on the Iberian Peninsula: the Douro river. Did you know that Rio Douro translates from Portuguese as the river of gold?
Join our expert local guide and discover a side of Porto that most travelers rarely see. Take a look at our Porto Food Tours and let's explore the city together!
6. Liberdade Square back in 1960
It's hard to imagine Porto without the most important avenue in town: Avenida dos Aliados.
7. Serra do Pilar: a great view of Porto
Recognise that bridge over the Douro river? Yeah, that's right! That's D. Luís bridge.
8. Narrow old streets in Downtown Porto
A woman could loan some flour to her front neighbor through the window.
9. The Antas stadium back in 1960
10. Shoeshiners in 1965
At this moment in time, they still don't know that their job will be gone some years from here.
Thanks to Porto Desaparecido for these amazing archival photos.

Yours truly,
Taste Porto Team
Discover Porto's food secrets and have a wonderfully personal experience on our Food & Wine tasting tours
Book now
Don't forget to share this post