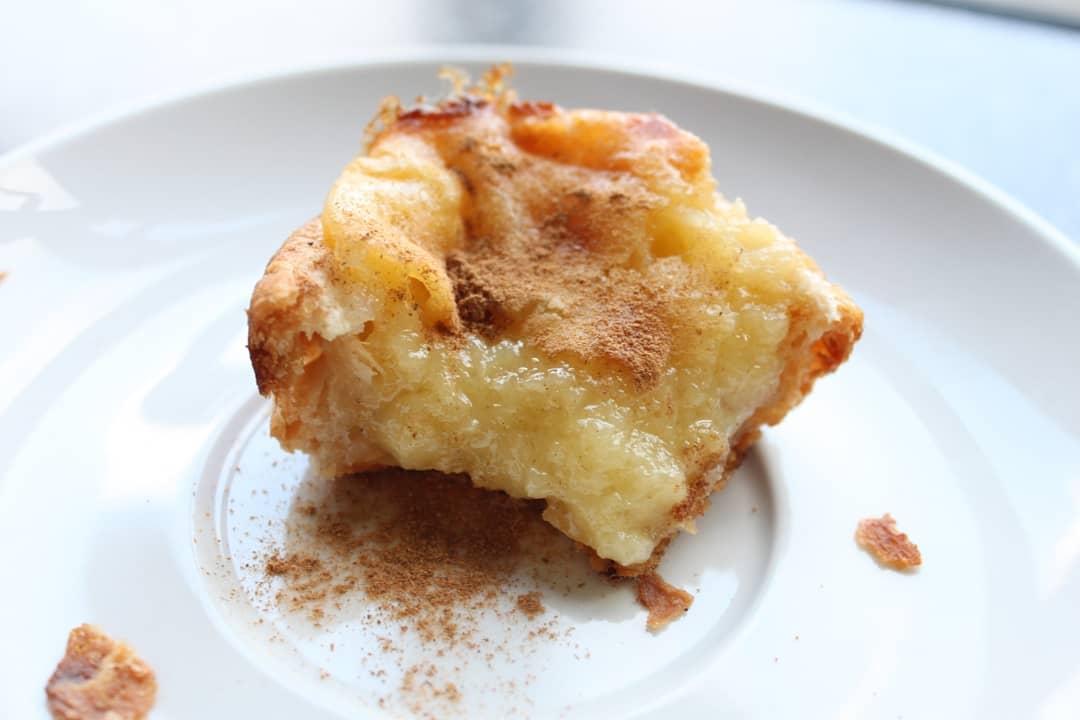 Posted on March 5, 2021
Every city has its own urban myths and legends, and Porto is no different. Here are some tourist traps in Porto you should be aware of – can you distinguish fact from fiction?
1. Livraria Lello was a direct inspiration for J.K. Rowling and her Harry Potter books
Well, the central stairs of the Lello bookshop will give you the feeling of being teleported directly to Hogwarts. Founded in 1906, the Lello Bookshop is considered one of the most beautiful in the world (we cannot agree more!).

It is also true that J. K. Rowling lived in Porto from 1991 to 1993. But was the author of the famous Harry Potter books a frequent customer of this bookshop? The answer is no.
One thing is for certain: getting a flight ticket to Porto is the closest any human being can get to the feeling of receiving a letter from Dumbledore. Seriously!
For instance, I never visited this bookshop in Oporto. Never even knew of its existence! It's beautiful and I wish I *had* visited it, but it has nothing to do with Hogwarts! pic.twitter.com/f83rxBeeyY— J.K. Rowling (@jk_rowling) May 21, 2020
2. The Portuguese Custard Tart is a Typical Northern Portuguese dessert
False! On our Food Tours, we seek authentic Porto flavors. That's why we don't present the most widely known and popular Portuguese pastry: the Portuguese Custard Tart. Here's a quick Q&A about the Portuguese Custard Tart.
Is it a Typical Northern Portuguese dessert?
No. Actually, it is named "Pastel de Belém" due to its origin in the Belém district of Lisbon but it can only be called by that name if it is produced in the Fábrica dos Pastéis de Belém where it was created back in the 18th Century. Since this one was made fresh in Porto we call it "Nata".
Is it delicious?
Yes. It's made of delicious custard baked inside of a thin multi-layer, flaky crust and should be eaten with powdered cinnamon sprinkled on top.
Do you recommend it?
Strongly.
Can you find it in the north of the country?
Absolutely everywhere.
Describe it in less than 10 words.
You'll find it hard to eat just one.
3. Port wine cellars are located in Downtown Porto
Port Wine is born in the Douro Valley, but it is the city of Porto that gives the name to the wine. Why? Because that's where the wine ages and is shipped from to all over the world. Therefore, a visit to the Port wine cellars is a mandatory activity during any trip to Porto.

But where are these Port wine cellars located? You got it: not in Downtown Porto. These Port wine cellars are all located across the river from the old city center of Porto and to get there you only need to cross the emblematic Dom Luís I bridge. It will take you about 10 minutes and you can easily walk from one side to the other.

Nearly all Port wine cellars provide guided tours and tastings. Not only will you receive a tasting of different Port wine varieties, but you will also learn about the history of the house you are visiting and a broader history of Port wine. There are dozens of Port wine cellars and we know one can feel a bit uncertain. That's why we've decided to make your life a bit easier and selected 5 Port wine cellars that we love and where you can't go wrong.
4. Drinking Port wine with a meal is the best way to truly enjoy it
Fruity red Ports, Mellow Tawny Ports, Vintage Ports, White Ports… One can say that there are as many Port wine profiles as portuguese profiles. But all have one thing in common: they are often served as a dessert wine. That being said, 10 am is not too early to drink port wine. Obviously! Here are some of the sweets that go well with Port wine.
5. Majestic is the oldest cafe in Porto
Majestic is considered one of the most beautiful cafes in the world. The locals call it Porto's crown jewel. Located in the Rua de Santa Catarina, one of the busiest streets in the city, Café Majestic opened its doors in 1921, with a belle époque architecture, it was the place where artists met up. If you're a fan of architecture, you'll enjoy a visit to Café Majestic. It is also called the oldest cafe in Porto, but that's not accurate.

Have we mentioned that coffee plays a big part in our social life? More details about it on this Instagram post.
6. Portuguese are more wine drinkers than beer drinkers
Porto may be known for its wine, but beer is the drink that fuels this city daily. Curious? Join our Craft Beer & Food Tour and explore the craft beer history of Porto:
Learn the basics of brewing;
Discover some of the brewing techniques;
Have a lot of fun (and beer) along the way.
7. Tripes was created by Porto locals
To this day many people still believe that the people of Porto are Tripeiros because they created a wonderful dish called "Tripas à Moda do Porto". There are plenty of wonderful stories (that are not quite true) about this dish.

This is our favorite one: back in the 15th century, when Infante D. Henrique's armada needed supplies for its Conquest of Ceuta (Portuguese first stronghold in Africa), the citizens of Porto provided them with every last bit of meat they had – only the tripes were left behind. From these leftovers, the people of Porto created a wonderful dish: Tripas à Moda do Porto (Tripes Porto Style).

Is this why we are called Tripeiros to this day? No.
Though it is a beautiful fairy tale, this story is not true. Here's the real story behind this famous dish: after the decline of the Roman Empire, in the late 5th century, Germanic tribes (mainly Suevi and Visigoths) entered the Iberian Peninsula. They already had the habit of eating tripe tripes and it is only logical to assume that they appear to have left their mark on the Porto gastronomy.
If you're visiting Porto soon and don't know what food and drinks you can't skip during that trip, continue reading to find out some of our favorite food and drink pairings in Porto.
Or join our expert local guide and discover a side of Porto that most travelers rarely see. Take a look at our Porto Food Tours and let's explore the city together!
Warm Foodie Regards,
Taste Porto Team
Discover Porto's food secrets and have a wonderfully personal experience on our Food & Wine tasting tours
Book now
Don't forget to share this post