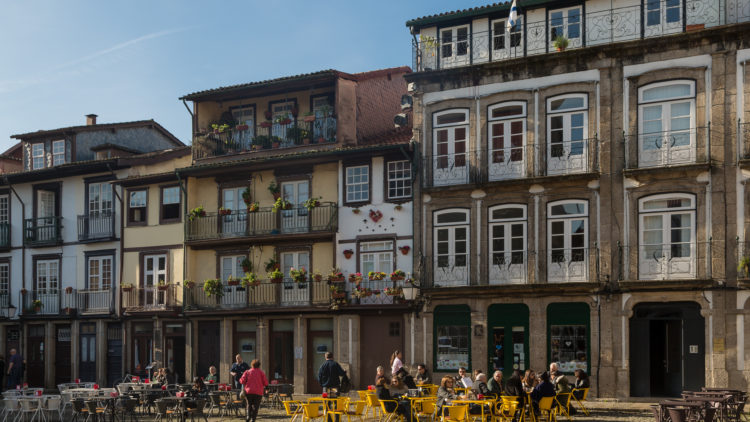 Posted on June 22, 2020
Explore the cradle of Portugal – Guimarães
Following our article about the best day trips from Porto where we presented the best nearby destinations, we concluded that there is so much more to talk about in each one of these cities that they deserve their very own article. Here you can find everything you need to know about Guimarães, known as "the cradle of Portugal".
The place where Portugal was born
Yup, that's it. Guimarães was not only the first capital of the nation of Portugal, in the 12th century, but also the birthplace of Afonso Henriques, the first king of Portugal. That's why as soon as you arrive you will see bold white letters proclaiming "Aqui Nasceu Portugal" ("Here Portugal was born").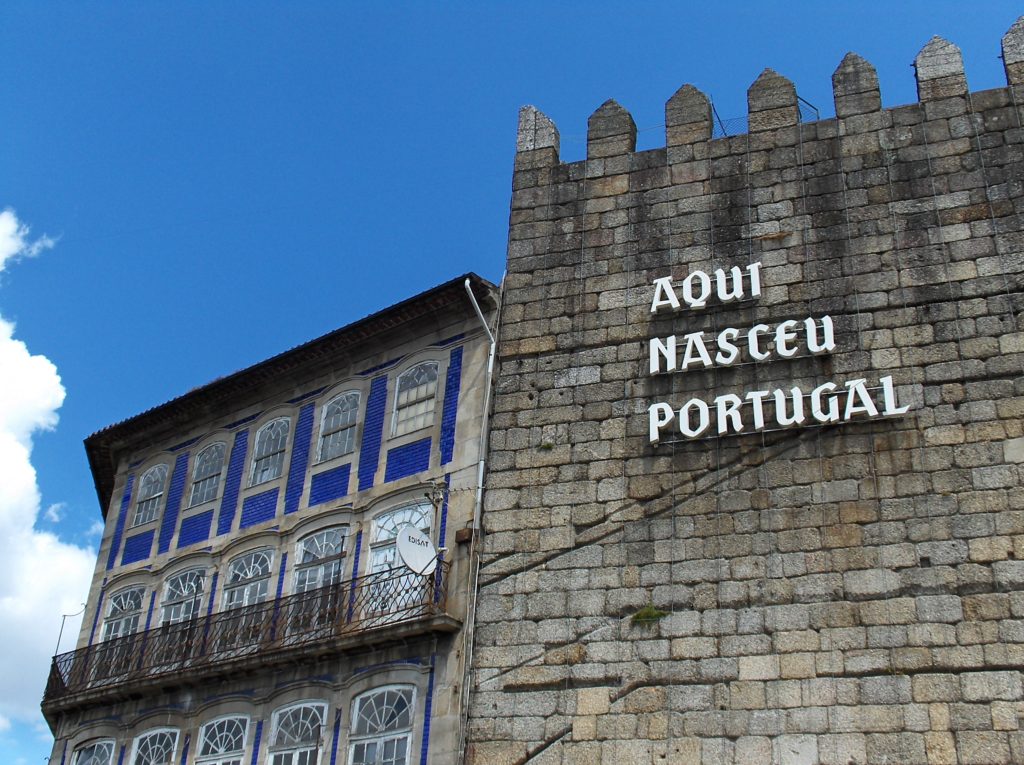 But besides all the history and heritage that you can see and feel, Guimarães has grown into a very lively city with a large student population and streets full of creativity. This combination led to Guimarães' nomination as the European Capital of Culture in 2012. But one year earlier, in 2011, Guimarães had already appeared in the New York Times' list "Top 40 places to visit".
As you will see, there is a good reason that Guimarães won the accolades. One of the main reasons, in our opinion, is the amazing café windows with sweet delicacies, known as "toucinho do céu", or the amazing lamb dishes. But we'll get there!
How to Get There
Guimarães is located around 55km northeast from Porto and you can travel there easily. You can go by train, with frequent departures from one of Porto's railway stations, São Bento or Campanhã, with a journey time of just around 1 hour and 15 minutes.
What to See & What to Do
1. Historical centre
The historical centre of Guimarães is considered World Heritage by UNESCO and that says a lot. Inside the walls of the city, everything is worth discovering, getting lost in the granitic streets among the centenary buildings. Largo da Oliveira (pictured below) and Santiago – two of the main squares downtown – are definitely must-sees. They are both surrounded by historical buildings with arches and medieval facades that make us feel like we have stepped back in time. Nossa Senhora da Oliveira Church, at Largo da Oliveira, makes it one of the most beautiful squares in the country. Between Oliveira and Santiago squares you can also find the old City Hall building, from the 14th century, with amazing arches.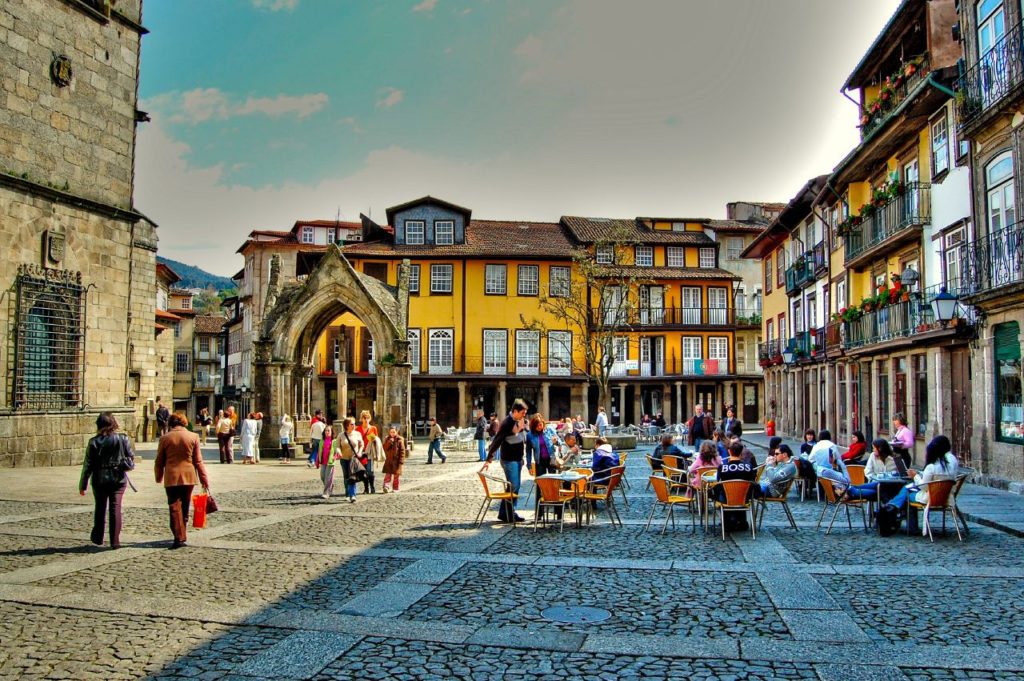 2. Guimarães Castle
The seven-towered Guimarães castle was built in the 11th century and was the birthplace of Afonso Henriques, the first king of Portugal. The castle is well preserved and is definitely one of the most majestic buildings in town, as well as one of the greatest symbols of the history of Portugal. Time your visit for sunset and you will be treated with a beautiful scene.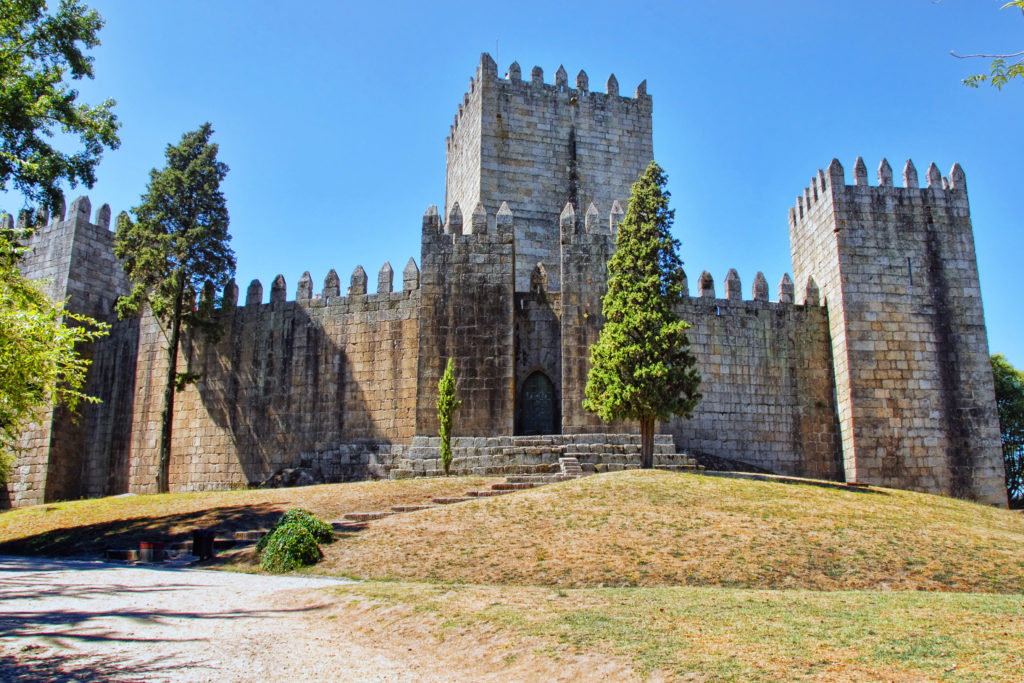 3. Palace of the Dukes of Bragança
With 39 cylindrical brick chimneys, a facade inspired by French architecture and with fine Flemish tapestries, medieval weapons, furniture and other amazing historical objects decorating its interior, the Palace of the Dukes of Bragança is something you can't miss. Built-in 1401 by the first Duke of Bragança (and later restored to be the presidential residence for Salazar, the Portuguese dictator), it is currently an Official Residence of the Presidency of the Republic of Portugal and it is open to visitors.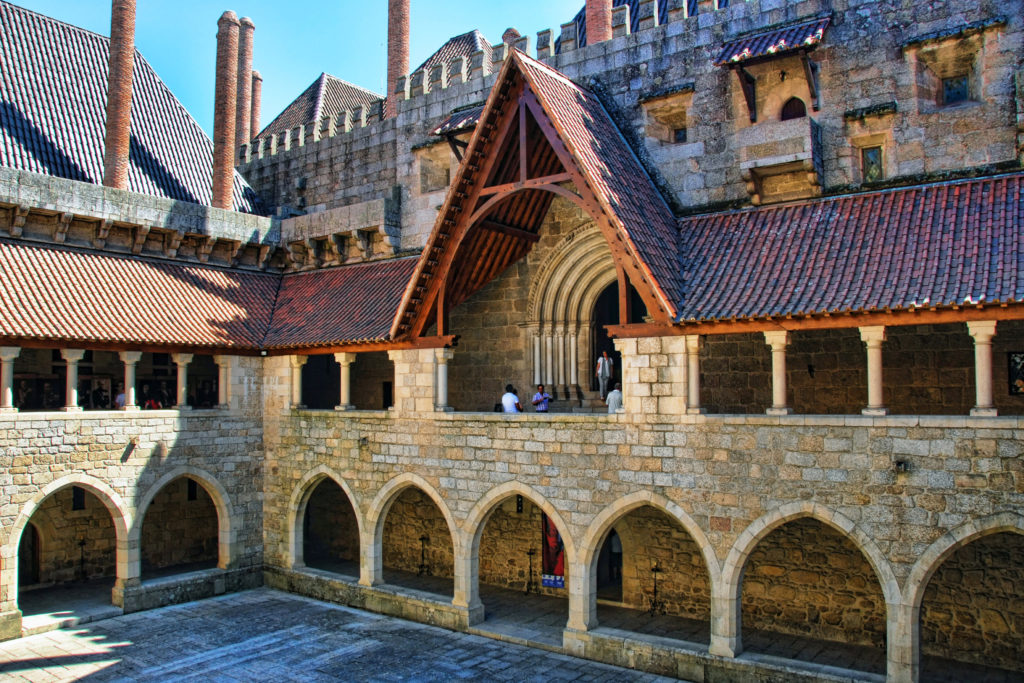 4. Santo António dos Capuchos Monastery
This building, built in the 17th century, was, at first, a monastery of Capuchin friars. Later, it became the Mercy Hospital of Guimarães. It was built using stone from the castle and the town wall, with royal authorization, but under public outcry. Nobles and common people thought it disrespectful to steal materials from the two most historical monuments in the city. However, in the end, the monastery was built.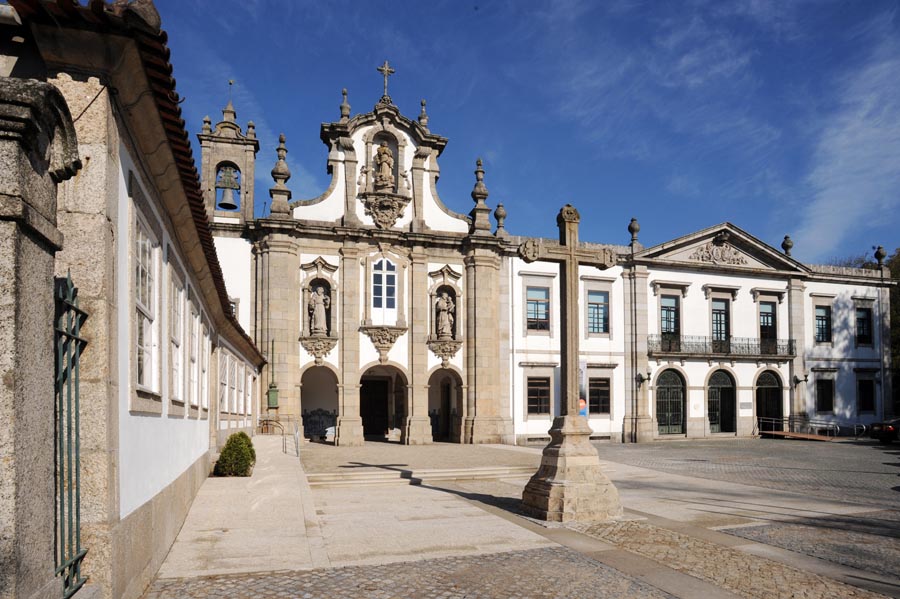 5. Citânia de Briteiros
For the ones that love history, Citânia de Briteiros is a must-go. At the top of São Romão hill, there are still traces of proto-historical people, with architecture dating back more than 2000 years old. Though the ruins are mostly from the Iron Age, there are artifacts from the Bronze to the Middle Ages as well. This archaeological site of the Castro culture is located around 14 km from Guimarães and it is one of the more excavated sites in the northwestern region of the Iberian Peninsula.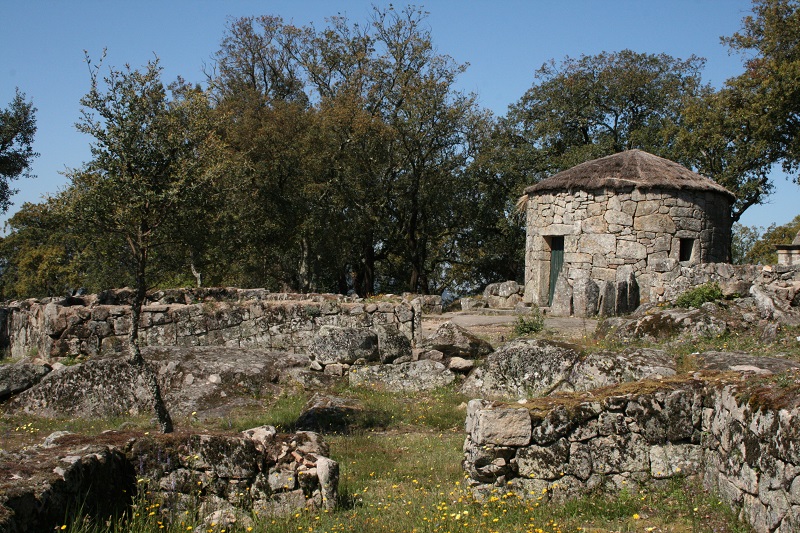 Where & What to Eat
1. Pastelaria Clarinha
Open since 1953, Clarinha is the best pastry shop in Guimarães. Its windows are filled with fresh-baked tarts and cakes that are difficult to resist. It is also at Clarinha where you can find one of the best "Toucinho do Céu" (almond cake) in town. Don't miss it! And if you still have some extra space: go ahead and grab a "Torta de Guimarães". You won't regret it, I promise.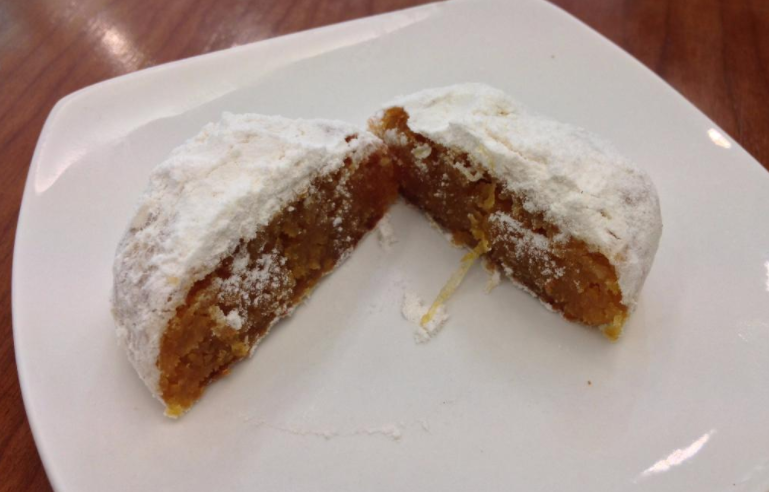 2. Antigo Nora do Zé da Curva
As an ancient "farm-to-table" restaurant "Casa de Pasto". This place has the best of Guimarães' traditional recipes (including some petiscos, rissóis, petingas or bolinhos de bacalhau). However, it is their recipe for codfish that makes everyone salivate.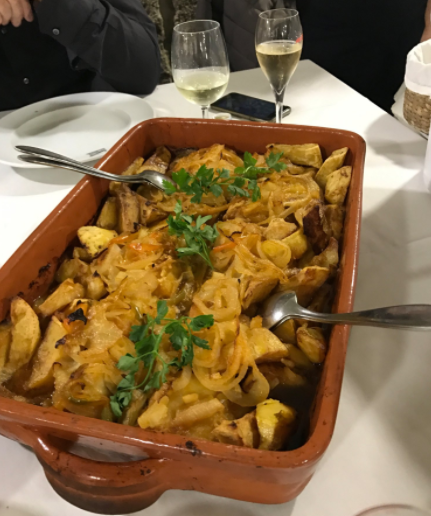 3. Restaurante Etc
At Etc. there are only huge portions of amazing traditional dishes, with the meat being the king of the menu. It is a family business where quality and service are what matters, so we know that both the food and the atmosphere will captivate you right away. Even though, this is also heavenly for the dessert lovers. They have a special dessert with a mix of the best fruit and cakes of the house that you have to be brave enough to handle – but well, we believe in you. And remember: on vacation, calories don't count.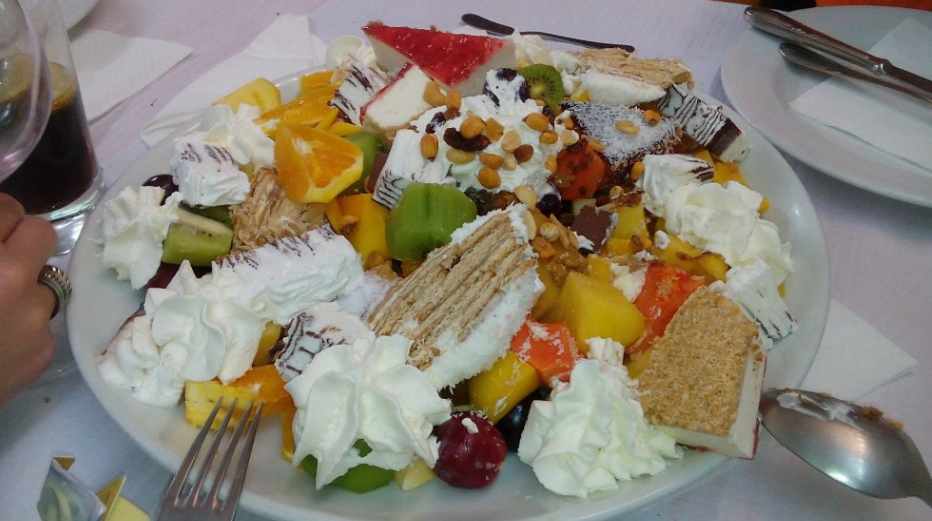 So, here it is, a one day trip from Porto to Guimarães! Don't waste any more time, book your ticket, get your map and hop on the train!
Craving for more?
Here are some ideas for other amazing one-day trips from Porto. These will allow you to know a bit more about Portugal and our traditions.
Visit one of the oldest and most religious cities in Portugal on a Day Trip to Braga
Day Trip to Douro: Discover one of the most beautiful and oldest wine regions in the world.
Day Trip to Aveiro: Everything you need to know for a wonderful day trip from Porto to Aveiro, the Portuguese Venice.
Enjoy your trip!
Taste Porto Foodie Team
Discover Porto's food secrets and have a wonderfully personal experience on our Food & Wine tasting tours
Book now
Don't forget to share this post