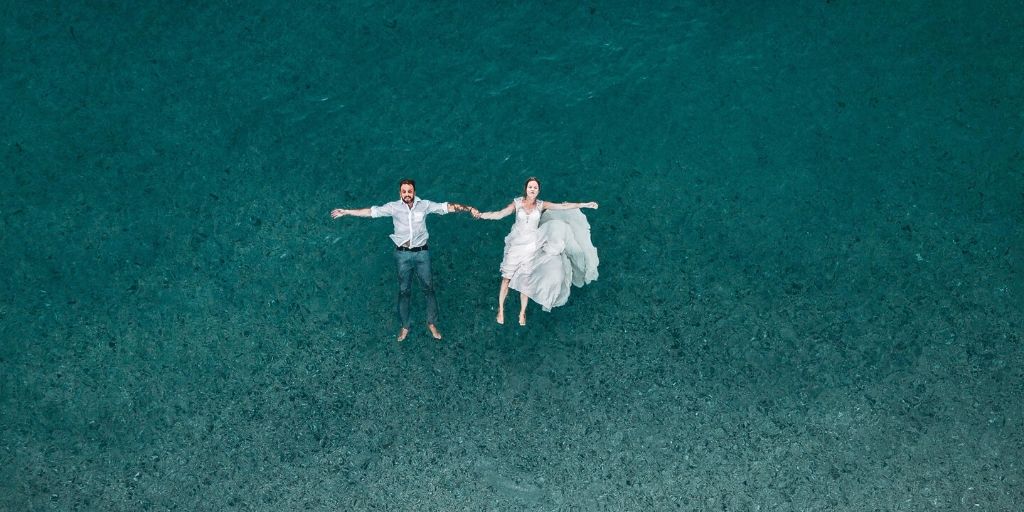 Posted on June 17, 2020
For as long as there's been storytelling, there have been love stories. Today we've decided to present some of the most spooky Portuguese love stories. Flip through the entire blog post or stick to your favorite story.
Henriqueta da Conceição and Teresa Maria de Jesus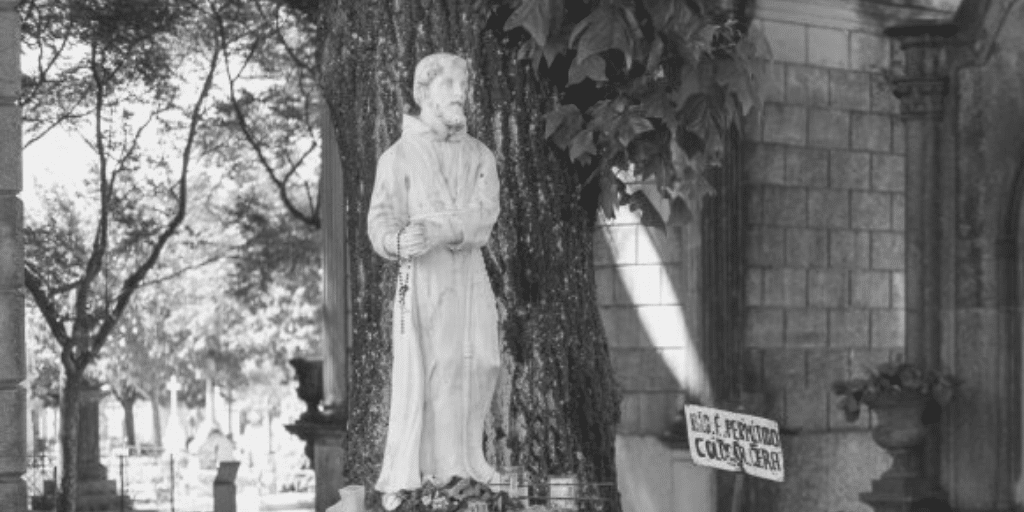 Long before there were Romeo and Juliet, there were Henriqueta da Conceição and Teresa Maria de Jesus (people used to call her Etelvina).
Henriqueta Emília da Conceição was a famous woman in Porto, back in those days. She was born in 1840 to a single mother who died when Henriqueta was still a little girl. She was sent to an orphanage and started working at a very young age. When she turned 16, she was a very good looking girl and started approaching rich Brazilian merchants, taking money, watches, golden chains and other things of value from them. It's believed that, by that time, she turned into a prostitute and managed to save extraordinary amounts of money. When she was in her twenties, already rich and living comfortably, she became fed up with men and retreated.
A few years later her path crossed with the much younger Teresa Maria de Jesus and a beautiful friendship spun into a love story. Henriqueta da Conceição and Teresa Maria de Jesus became a passionate couple who were in deep love and were living that love to the fullest despite other people's opinions. Unfortunately, this love did not last.
In the autumn of 1868, Teresa Maria, like so many women before and after her, died of tuberculosis. Henriqueta lost the will to live. She cried, screamed, did not know how to deal with the death of Teresa or how to keep living after losing the love of her life. Buried in grief, she decided that Teresa de Jesus should be placed in a more fitting grave, so she bought a grave at the Prado Repouso Cemetery, in Porto, and ordered a statue of St. Francisco constructed with the finest Italian marble.
By the end of 1868, on a cold December evening, the mortal remains of Teresa Maria were transferred to the new grave. What happened next will truly shock you.
Henriqueta asked for a private moment to say goodbye to her beloved friend. People use to say: "when no one is watching… that is when it really counts". When Henriqueta was alone with the corpse, she took a knife she had hidden inside her dress and cut off the head of Teresa. She placed the head in a scarf and, after the funeral, took the head home… where they lived happily ever after. Well, not quite!
In the flat she formerly shared with Teresa Maria, Henriqueta placed the head of her beloved under a glass bowl. It is told that, even when visitors were around, she did not hide the head, so eventually, someone decided to notify the police about this strange case. Henriqueta da Conceição was arrested, but the judge was so moved that he dismissed the case, claiming "it wasn't a case of profanity, but a case of devotion to her relative". Henriqueta was released and continued to visit Teresa de Jesus at the Prado Repouso Cemetery.
Teresa's grave is still at the cemetery, in Porto, in section 33, next to the grave of the painter João Baptista Ribeiro. And believe it or not, Teresa and Henriqueta's tomb is the only 19th century grave in that cemetery where people still put fresh flowers to this day.
Camilo Castelo Branco and Ana Plácido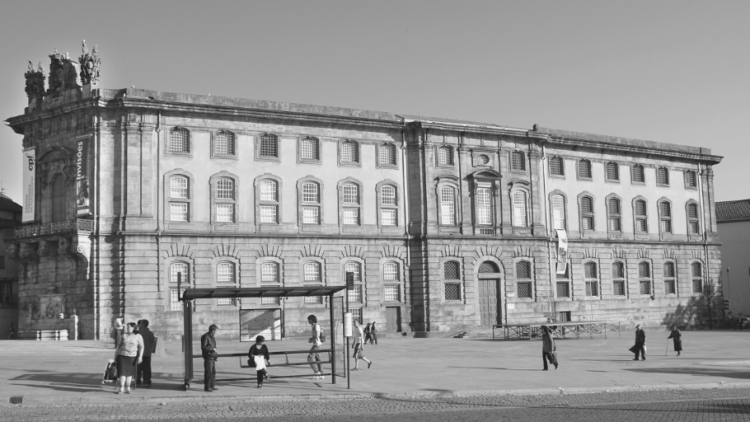 Now it's time to tell you the story of Camilo Castelo Branco, the famous Portuguese writer who was imprisoned for having an affair with a married woman, Ana Plácido. He met the writer Ana Augusta Plácido in 1850 when she was already married to Manuel Pinheiro Alves, and they fell for each other.
Back in those days, adultery was a crime, so as soon as this love affair becomes known to the general public, the couple turned into 2 fugitives traveling over the country and fighting against the lack of resources. Camilo Castelo Branco and Ana Augusta Plácido had a son, who was legally registered as the son of Pinheiro Alves. In 1860, the betrayed husband sued them for adultery. The couple faced trial for their affair and was sent to prison in Porto, at Cadeia da Relação. There's a statue, right in front of former Cadeia da Relação, that symbolizes this forbidden love.
During this time, Camilo Castelo Branco wrote, in a record time of 15 days, his most read and popular novel: "Love of Perdition: Memoirs of a family". If you haven't read it yet, you should give it a try!
Inês de Castro and King Pedro of Portugal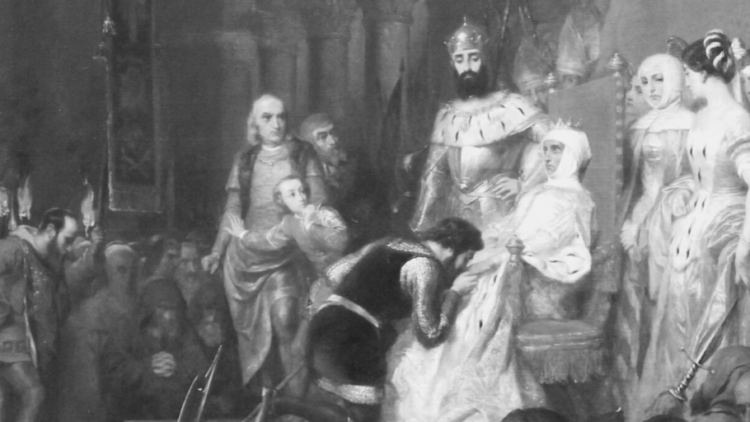 No list of romances would be complete without the story of Inês de Castro and King Pedro of Portugal. This love story took place in the 14th century.
Pedro was the son of King D. Afonso IV and the heir to the throne. Afonso IV decided that his son would marry Constance, a Castilian noblewoman, for political reasons. By the time Constance arrived in Portugal for the wedding, she was accompanied by her ladies-in-waiting. Among them was Inês de Castro. Pedro fell in love with Inês instantly, and the two started an affair that lasted until Constance's death in 1345. After her death, Pedro and Inês lived as a married couple, a decision that angered King Afonso IV, his father, who was a strong opponent of this love story. "Why?" you may ask. Well, this relationship was seen as a threat to the future and independence of Portugal from Spain.
The scandal of this affair caused Afonso to banish Inês from the court, but this did not end the relationship. Actually, it is said that the couple, against the king's orders, married in secret. Pedro and Inês lived at Santa Clara Palace, in Coimbra, with their children, for many years. However, King Afonso, who was constantly under pressure, decided to order the murder of Inês de Castro in January 1355. This decision led to one of the most terrifying episodes of entire Portuguese history. A group of men caught Inês and murdered her in cold blood. She was stabbed in front of her children, begging the King and her killers for mercy. As you can imagine, Inês's death left Pedro completely devastated. It's said that he was willing to start a war with his father but his mother pleaded for peace.
Even though he promised not to persecute the men responsible for Inês's death, Pedro's heart wanted revenge. As soon as his father died and Pedro was named King, he ordered the execution of Inês' murderers by ripping their hearts out. This action earned him the title of "the Cruel". Later, he demanded Inês be recognized as Queen of Portugal. "How did he do that?", you may be wondering. Well, Pedro exhumed his lover's body, dressed her up in the finest clothes, put her on the throne, crowned her and made all the nobles, that were once against their love, kiss Inês's hand and recognize her as their true queen.
Spooky, right? The two are buried in the Royal Monastery of Alcobaça, where two magnificent tombs were built in order to immortalize this tragic story in stone.
King Carlos Alberto and Princess Frederica de Montléart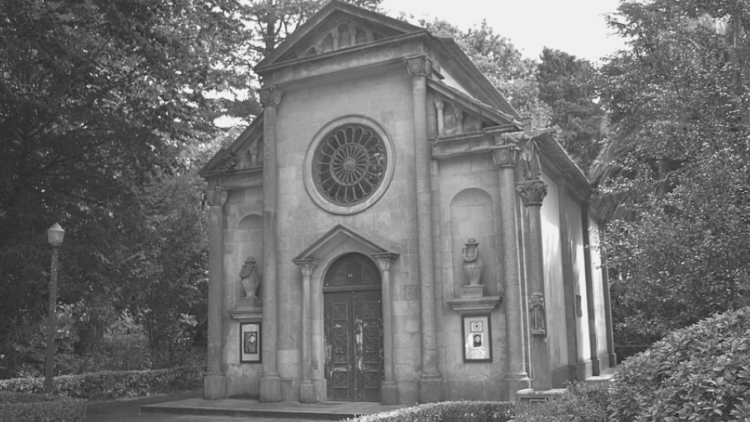 The Italian king Carlos Alberto, king of Sardinia, was exiled in Porto after being defeated in 1849 by the Austrian troops. He chose Porto because he was hoping to recover his – quite fragile – health at that time. He arrived here with his half-sister, princess Frederica Augusta de Montléart. He lived at Praça Carlos Alberto (named after him) and, afterward, he moved into another place, close to the Crystal Palace gardens. Unfortunately, Carlos Alberto's health was too fragile and he died a few months later, on the 28th of July.
His body was transferred to the Savoy Pantheon, in Italy, but his sister, against everything and everyone, decided to build a chapel to honor the memory of her brother, right in the heart of Porto. Frederica Augusta contacted some Portuguese architects, but their suggestions did not seem to please her. So she showed them some sketches, made by her own hand, and these were the ones that succeeded.
The chapel is still here, beautiful and discreet, at the end of Avenida das Tílias, inside the Crystal Palace gardens, in Porto.
Romeo and Juliet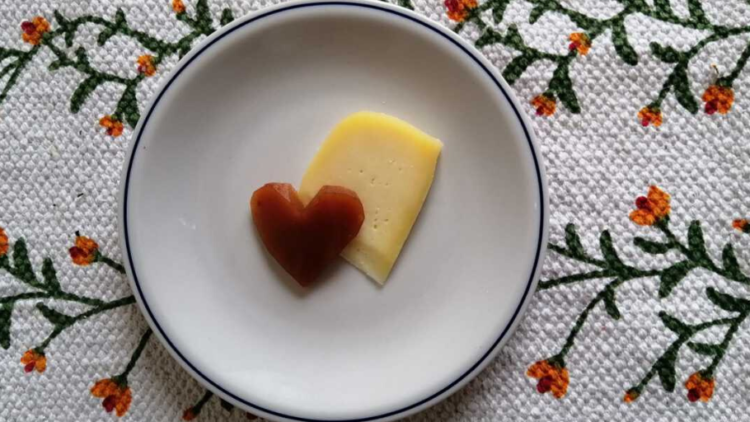 Forget the love story that went wrong. Here, at Taste Porto, we like to end things in the best possible way. In Portugal, Romeo and Juliet is marmalade with cheese, a mixture of sweet and sour, and possibly one of the best love stories of all time. At least, it has a very happy ending. Be sure to try it when you visit Portugal!
Yours truly,
Taste Porto Foodie Team
Discover Porto's food secrets and have a wonderfully personal experience on our Food & Wine tasting tours
Book now
Don't forget to share this post