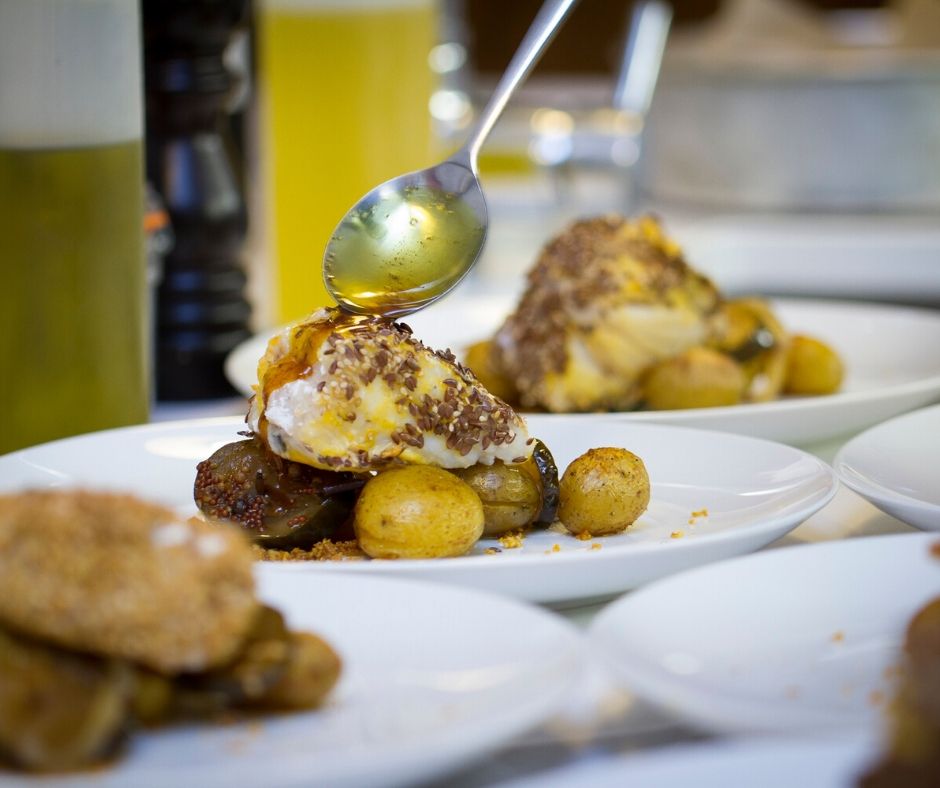 Posted on June 3, 2020
We usually find two types of non-Portuguese people when thinking about knowledge of what Portuguese food is: the ones that have no idea and think that Portuguese cuisine is like the Spanish one and the ones that have the notion that it's good food but then proceed to talk about Port wine, "bacalhau" and custards ("natas") and that is it.
When we reply that Portuguese cuisine is not the same as Spanish cuisine and that it is much more than simply Port and "bacalhau", we are bound to get asked "then, what its Portuguese cuisine?". Instead of replying with a flurry of different dishes and describing where things come from we are, without fail, left speechless as our brain gets immediately overloaded with images, flavors and smells of different types of Portuguese foods. Let's get digging in and finding out what Portuguese food is really about?!
Let's start by breaking some myths!
Portuguese food is not (only) Mediterranean cuisine, but Atlantic, African, Asian and Brazilian cuisine. This comes from Portugal's History of which also a bit of the World's History. Starting with a Mediterranean base that has its roots in the trio bread, wine and olive oil, complemented by soups, fruit, pork meat and fish, the Portuguese cuisine also include ingredients that came from the Maritime Discoveries like beans and potatoes, Indian spices or "malagueta" also known as chilli or "periperi" from Africa.

But one thing at a time! We'll talk briefly about each of the main parts of our cuisine and hopefully, by breaking things down, we'll finally be able to explain what Portuguese food really is about!
Traditional Portuguese Bread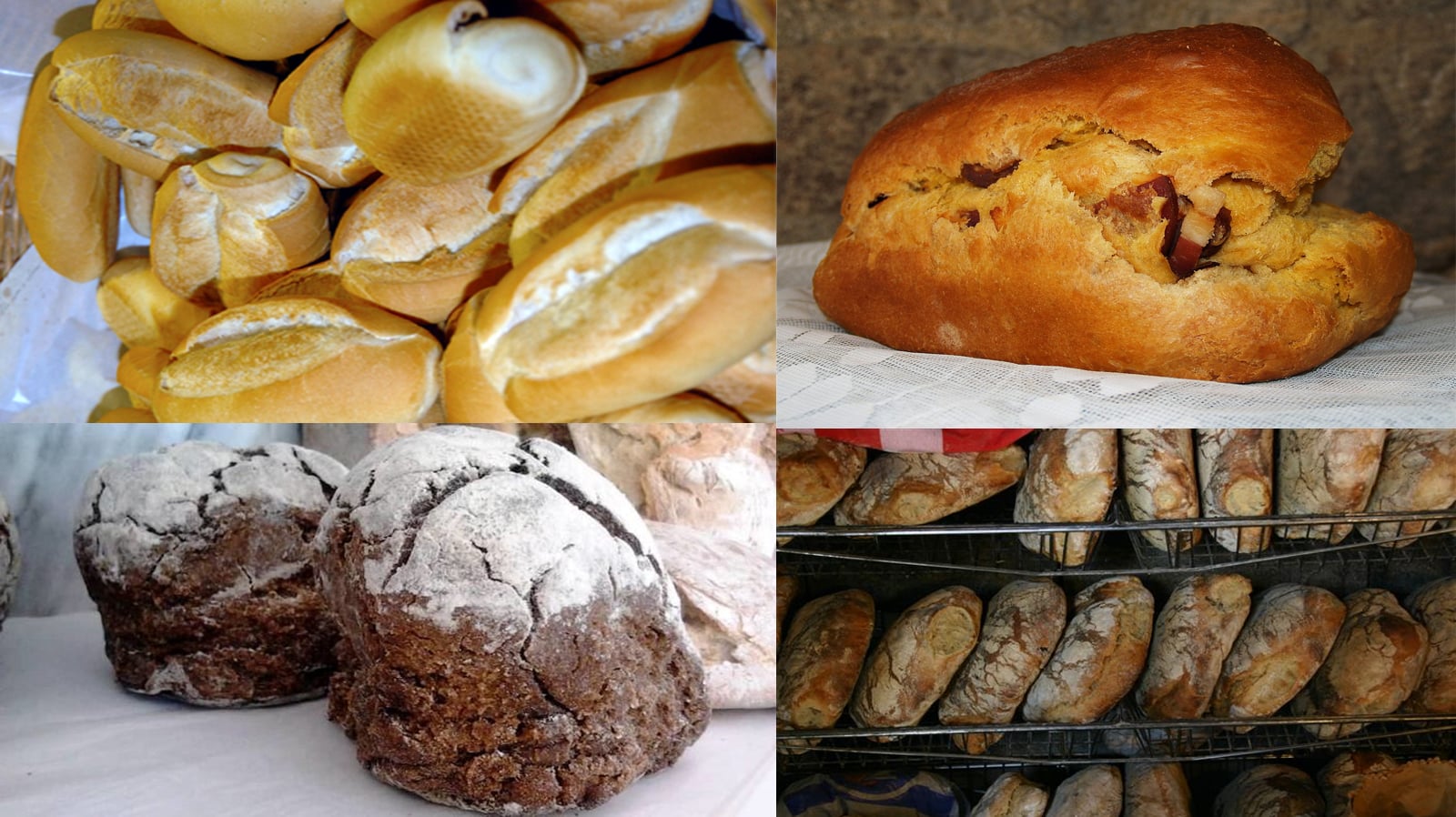 Bread is essential and has always been present in Portuguese cuisine. Starting with the "cacete" (a light bread) all the way through to "folar de Chaves" (cornbread with meat), passing by "broa de Avintes" (a dark sweet corn and rye bread that lasts for a long time) along the way, bread is always present in all meals: breakfast, lunch, afternoon snack and dinner.
Portuguese wines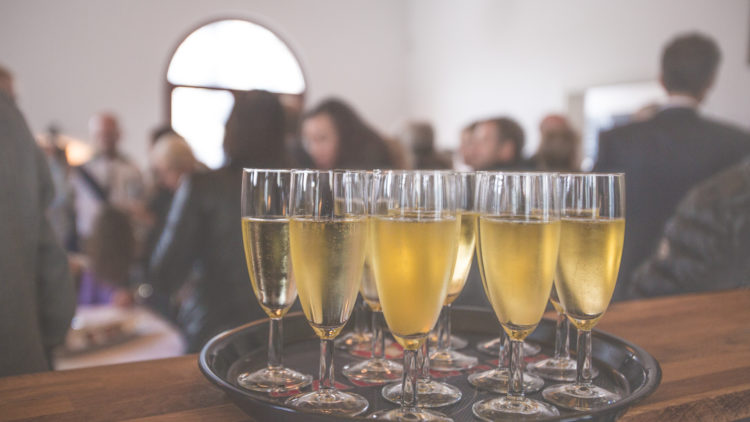 The Portuguese wine cannot be considered one product but a whole range of products. In spite of the small size of the country, its several micro-climates allow for the production of wines as light as "vinho verde" or as generous as Port wine. "Vinho verde" comes from the North, specifically the Minho region. It's a fruity wine easy to drink, great for light meals or hot summer days. White and red mature wines have different styles depending on their origin, usually the demarcated regions of the Douro, the Dão, the Sado and Alentejo.

Last but not least we have generous wines like the world-famous Port wine, the Madeira wine (from the Island of Madeira outside the coast of North Africa), or the Moscatel (from Setúbal or Douro). These are sweet fortified wines with around 20% of alcohol and full-bodied.

Wine consumption in Portugal is one of the highest in the world, but this does not mean that everyone is getting drunk! This statistic is based on the fact that most people drink one glass of wine for lunch and dinner, something that, in moderation, has been proven to be good for the heart!
Traditional Portuguese Soups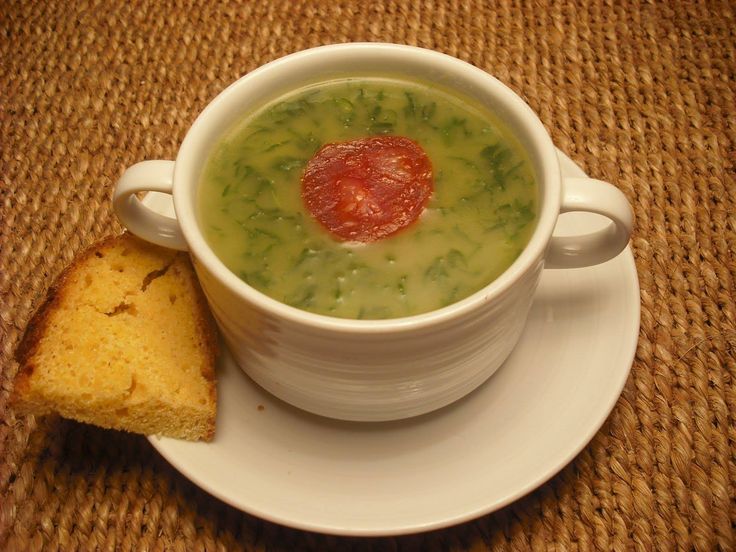 We usually say that in Portugal one can make soup out of anything. The base tends to be potato, carrots and vegetables, but anything that if left over from a meal is a candidate to be mixed into one fine soup! Yet again, each region has it's strong soups. In the north of Portugal, for example, we mix slices of chouriço to "caldo verde" (composed of potato puree and very fine strips of kale)" to give it more taste. In the meantime in the southern Alentejo region, the word soup also shares its meaning with "açorda", pieces of bread in a liquid full of spices which usually goes with other ingredients like eggs, meat or fish.

Not all soups in Portugal are hot either, "gaspacho" (better known on the Spanish side) is also frequent in the South of Portugal for hot days.
Portuguese Cuisine in One Dish?
Whenever we want to show what Portuguese cuisine means in only one dish (a task which is both difficult and stifling) we think of … "Cozido à Portuguesa" (literally translated: "Boilt a la Portuguese").

Do not be fooled by its simple name though, this is considered by many to be the national dish (We cannot say 100% of Portuguese agree with this, but then again, try getting two Portuguese to decide what is the best sweet made in Portugal and you could be in for hours of discussion).

This dish is composed of a great variety of ingredients cooked in abundant amounts of water: different types of "greens" (kale, savoy cabbage, "tronchuda", etc), rice, potatoes (yes, we love our carbs), beans, turnips, carrots, sausages ("chouriço", "farinheira", "moura", etc), other types of meat (usually pork) and sometimes with added bits of chicken (yes, we like our meat!).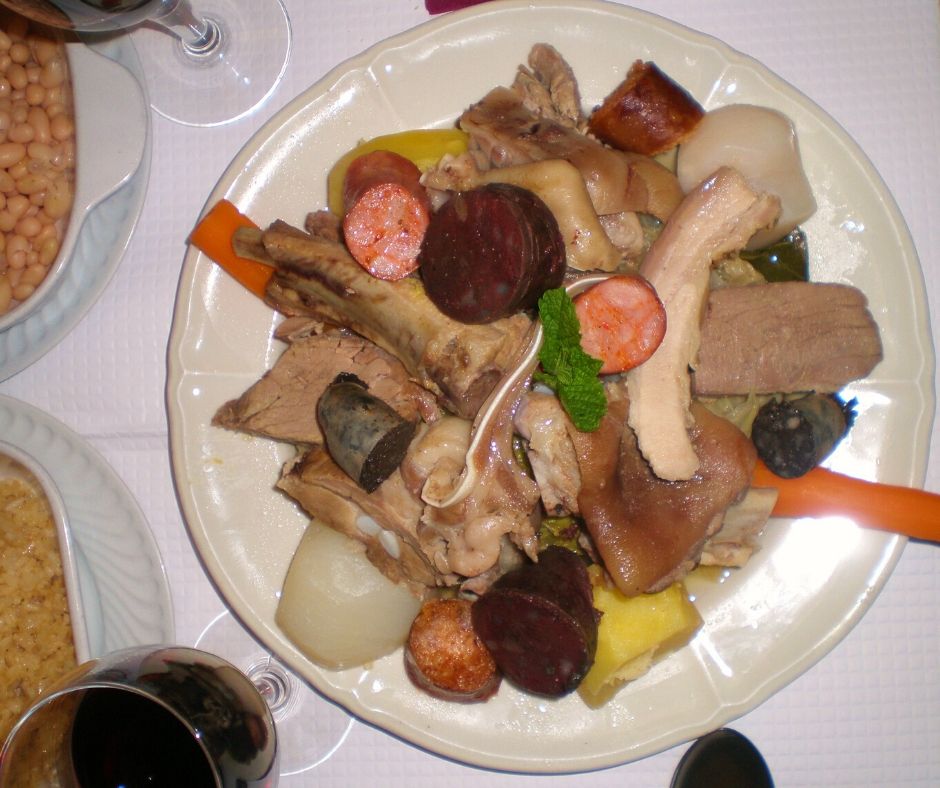 Getting hungry? Here's how to make Cozido à Portuguesa!
Ingredients, enough for 6 people:
500g of beef
1 pig's foot
1 pig's ear
300g of pork chops
1 chouriço
1 meat chouriço
1 blood sausage
2 puddings
1 rice pudding
1800g of savoy cabbage
800g of Portuguese cabbage
2 turnips
4 potatoes
4 carrots
300g of rice
1 meat flavoured bouillon
1 chicken flavoured bouillon
1 vegetable flavoured bouillon
Cooking salt (as much as you like it)
Cloves (as much as you like them)
1 can of white cooked beans
Preparation:
Put the 3 bouillons, salt, cloves and the chouriço on a big pot with water and let them boil.
Clean the meats (beef, pork chops, pigs foot, pigs ear and meat "chouriço") and add them to the pot to boil.
Once all the meats are cooked, remove them from the pot and plate them.
Wash the vegetables and add them to the water that was used to cook the meat. Let them boil for 5 minutes.
Add the rice pudding, the turnips and the carrots after cutting them in quarters. Let them boil for 5 minutes.
In the meanwhile add the rice and some of the stock from the meats into another pot. Cook the rice as you normally would.
Add the potatoes cut in half to the pot with the vegetables. Pierce the puddings and the "chouriço" with a toothpick and add them to the pot.
After 4 minutes remove the blood sausage. Remove some of the stock to another pot and add the beans, letting them cook for 2 minutes.
When everything is cooked, cut the meats and plate everything.
There you go! The foods that can make any Portuguese happy!
Bom appetite!
Taste Porto Foodie Team
Discover Porto's food secrets and have a wonderfully personal experience on our Food & Wine tasting tours
Book now
Don't forget to share this post