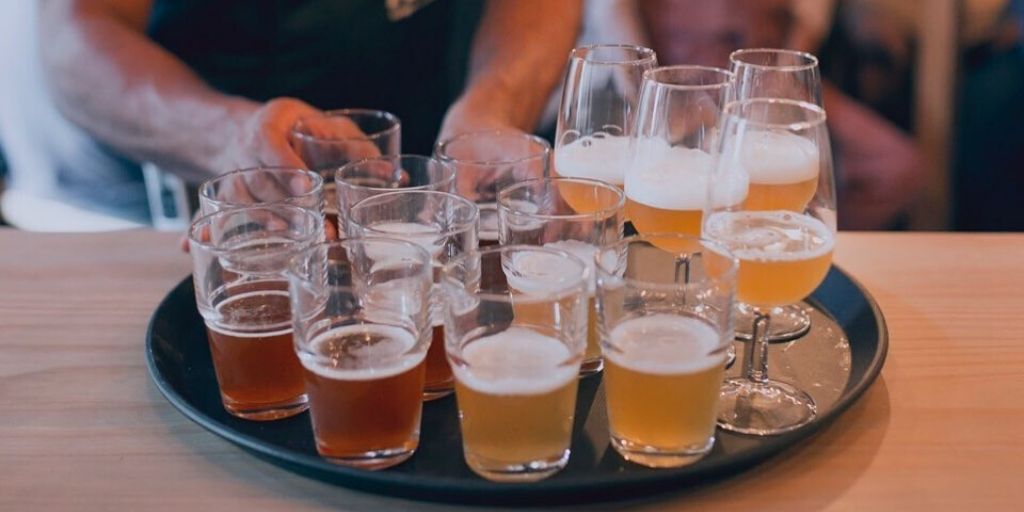 Posted on July 22, 2020
Craft beer in Porto? Love it! It's been a year since we launched our Beer-focused food tour and so we have decided to take a moment and look back at all the amazing things our guests have said about us and our Craft Beer & Food Tour.
Absolutely Perfect!
Our first review came on 22 May 2019 and was titled: "Absolutely Perfect!" This review was from a guest who was living in Porto for about 2 years and was extremely curious about the city and asking great questions. Here is his review:
I tried this tour as a foreigner living in Porto for about 2 years. I had a friend of mine visiting Porto from the USA. This is a great combination of tasting craft beer, learning about it while eating traditional foods, and learning about the history of the places you stop and pass along the way. The tour guide, André, was very knowledgeable about craft beer and history/culture of Porto. It is a very friendly and fun atmosphere altogether. Meeting the actual local business owners and learning their story was great. If you like beer, want to taste traditional signature foods combined with the history of the city, I recommend this tour.
This was a proud moment for us because that is exactly what we were working towards: helping people discover the still under-appreciated and unknown craft beer scene of Porto.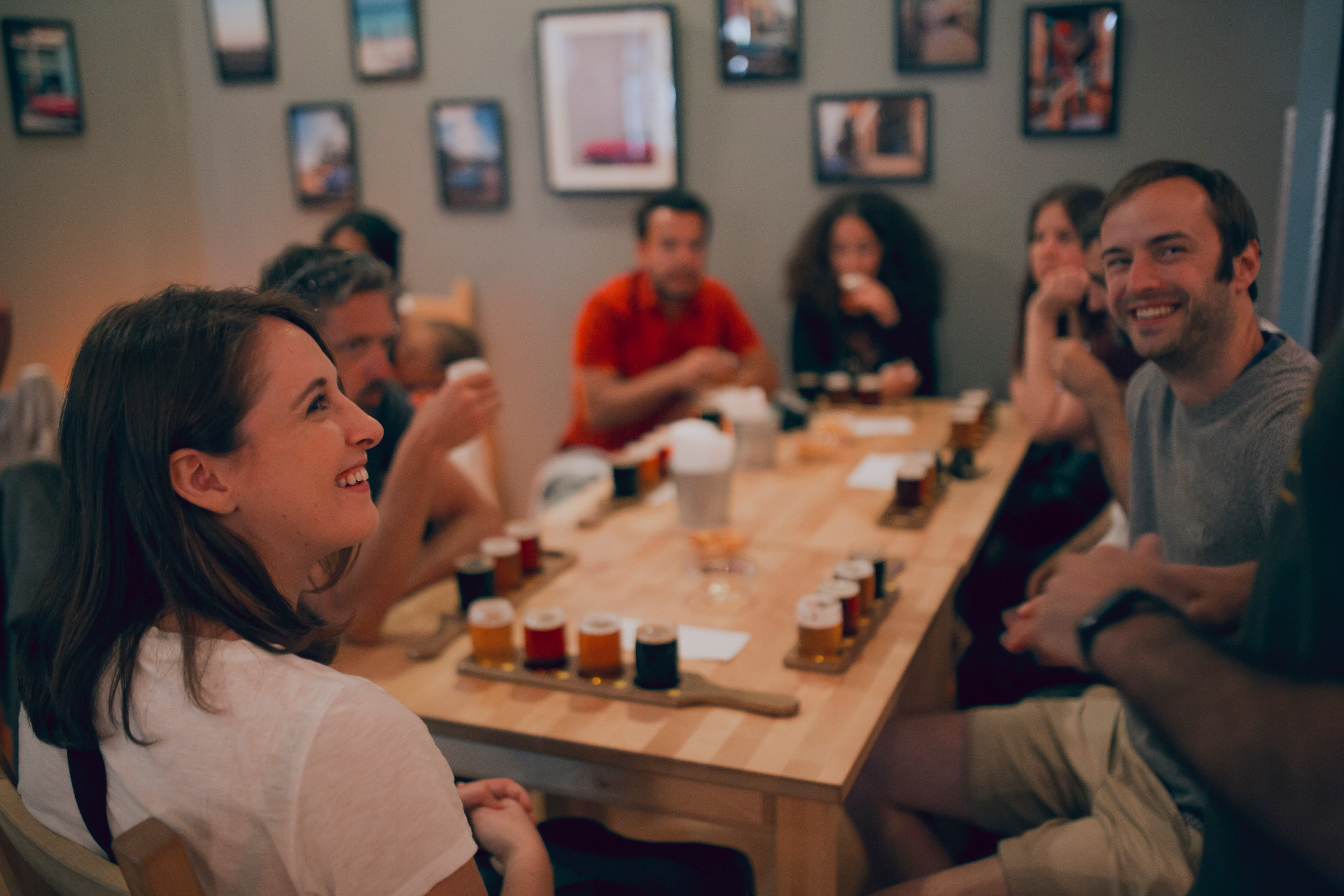 Excellent beer, exceptional sandwiches and great value
Our second review came on 25 May 2019 and was from one of the first guests that we had on our Craft Beer & Food Tour. We adore his title: "Excellent beer, exceptional sandwiches and great value!" – which we could not agree with more! Here is the full comment:
Very impressed with this tour. There were more beer tastings than I can remember and quite a few full and half pints from a wide array of styles. More than worth the price and a great way to see a different part of Porto. The sandwiches included were worth it alone. Highly recommend.
The Real Artisanal Beer Experience
Our next review is so well titled that we have considered using it in our advertisements: The Real Artisanal Beer Experience. We know all our past guests would agree! This is a wonderfully detailed review, but there was one line that stood out:
The guide André was extremely knowledgeable about what is happening in the beer scene as well as some interesting historical points on beer production in Porto.
However, this was only one of many beautiful compliments of André. Time and time again our guests have used the words knowledgeable, informative, passionate, warm, caring to describe our amazing guide André. André is passionate about his city, its cuisine, architecture and history. To walk with him is briefly to become a Tripeiro (citizen of Porto) oneself.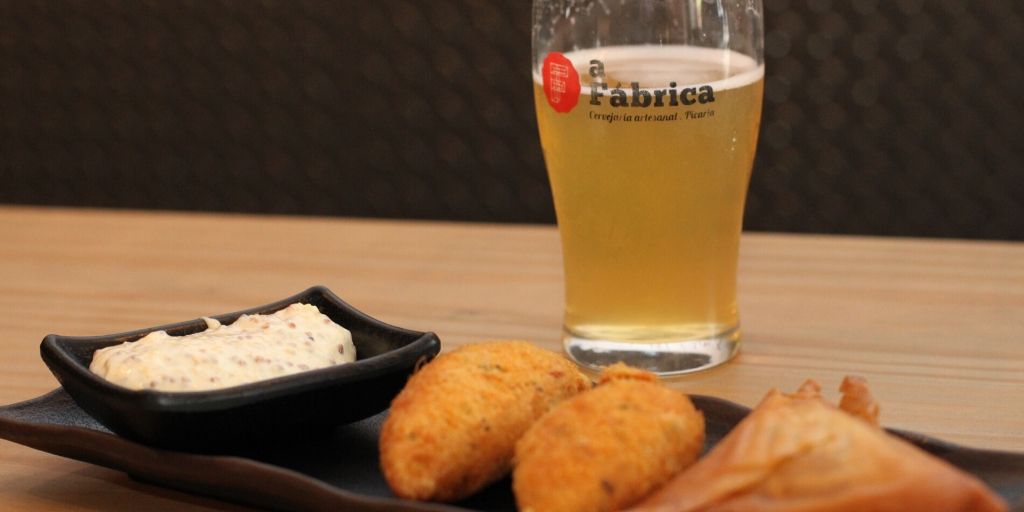 What did the next traveler have to say about us?
We figured it was best not to summarize and let you read for yourself:
We absolutely love joining food tours to get to know a place, its culture and of course its food and we've been on many food tours around the world but TASTE PORTO definitely topped them all! Such a fantastic experience!!! We went on the new beer tour which – as the name suggests – mainly focuses on Porto's exciting and thriving craft beer scene, ideal if you want to get to know another side of Porto. Our amazing guide Andre took us on an epic 4-hour trip around town hunting down the best local spots to sample various craft beers and traditional sandwiches and teaching us all about the history of craft beer in Portugal. We even got to know some of the owners of these breweries and bars who happily shared some insights and fun facts too. We also cannot say enough about our guide, Andre was super fun, energetic, warm, engaging and he knows sooo much about the city and happily answered all our random questions – he truly made this experience extra special! Thanks Andre and the whole team of TASTE PORTO for this great tour – we can't wait to be back and go on another tour with you guys!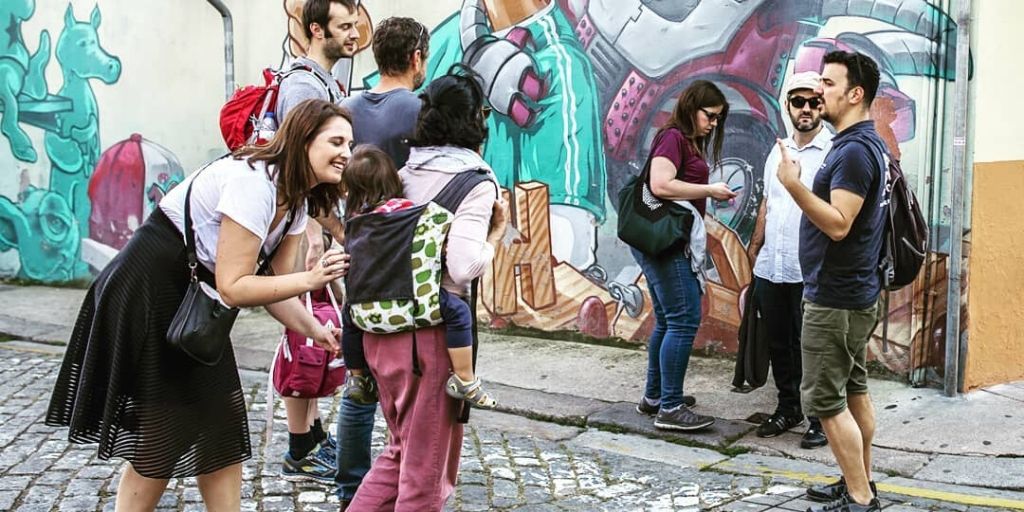 The best introduction to Porto
Jumping forward, our next review was titled: "The best introduction to Porto!" Kaytlyn made our hearts jump when she wrote:
My husband and I did this tour on our first day in Porto during our honeymoon. Both of us have visited local breweries in our home and decided it might be fun to experience the brewery culture in Portugal. We are so glad that we did!! First, Andre was excellent! He met us promptly at the arrival time and greeted us with a beer and a smile. It was just us on the tour, so we got to ask a ton of questions and learn so much. The craft beer culture in Porto is new, but thriving! We went to 4 locations and tried 2-3 beers at each place. In addition to the tasty brews, we were also provided with traditional Porto cuisine! It was honestly one of our favorite nights in Porto! We got to walk the city and hear about the rich cultural history as well. Highly recommend this tour to anyone who enjoys food and/or beer.
We knew at this moment that we were connecting people who thought about travel and discovery the same way we thought and we were really giving people something that they were craving. And that was – and still is – an incredible feeling!
Would you like to join us?
Porto may be known for Port wine, but beer is the drink that fuels this city daily. Fall in love with Porto on our Craft Beer & Food Tour!
Discover Porto's food secrets and have a wonderfully personal experience on our Food & Wine tasting tours
Book now
Don't forget to share this post