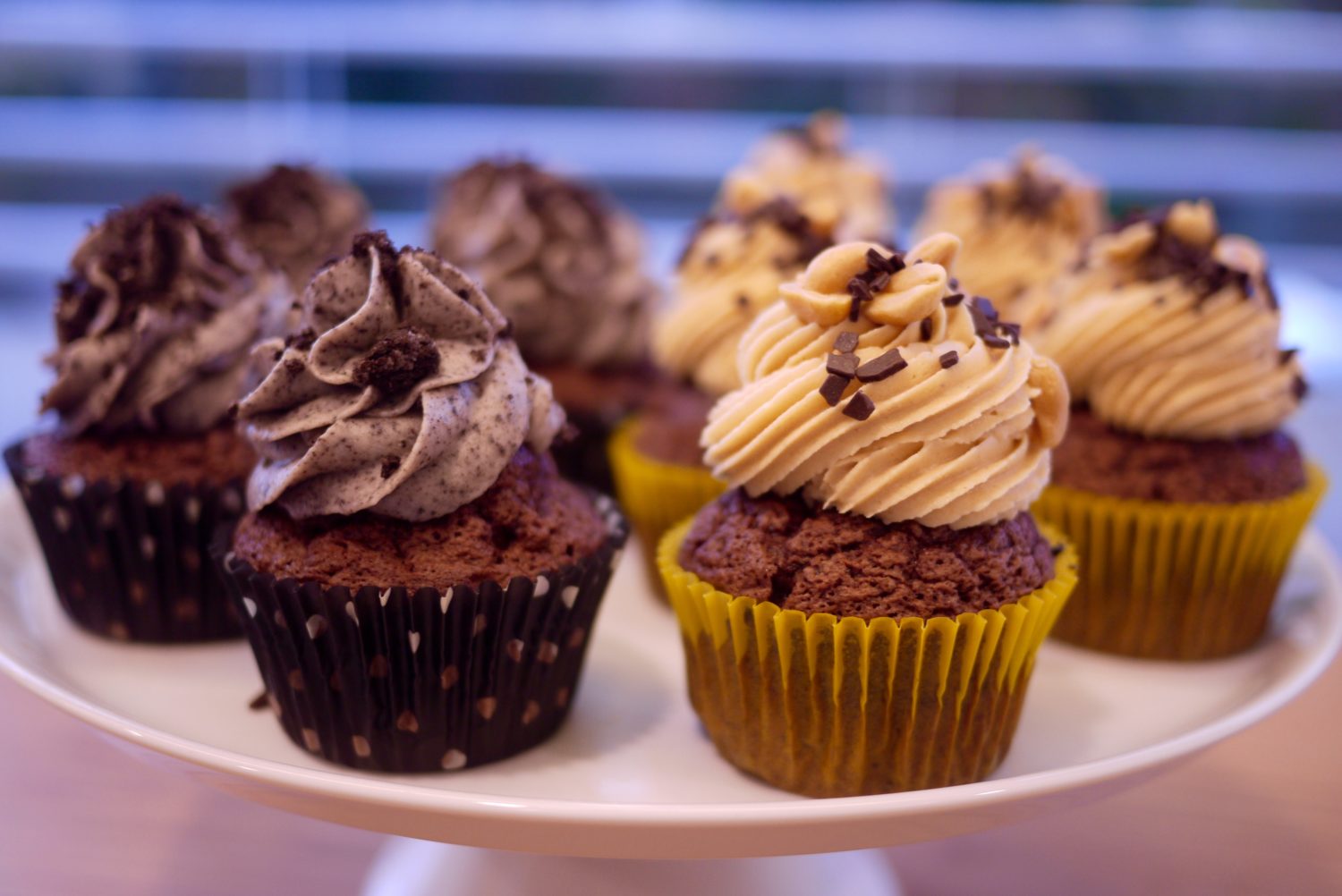 Posted on May 25, 2020
Sweet shops in Porto? We got you covered! In Porto, as well as all around Portugal, we like to sweeten up our day. It is a daily ritual to take a short break with a cup of coffee and a sweet pastry, though some prefer to partake in a simple chocolate delicacy. And so, every time I travel abroad, I miss the amazing pastry and chocolate shops we have. But fear not, I will not let that happen while you are visiting Porto! Here is my top 5 list of places to try the best sweets in Porto. Enjoy and let us know what you think!
Sweet Shops in Porto
Leitaria da Quinta do Paço is a dairy shop that opened in 1920 selling cheese, butter, and artisanal whipped cream, but what brought it notoriety was its delicious éclairs. In fact, even though éclairs are sold pretty much all over town, these are so special that they are officially considered the sweet of Porto! If you want to find out why these éclairs are so good, check out this post by Portoalities.
This is the right place for those of you who love éclairs and all milk derivatives! Over the years that have kept selling their equally tasteful cheeses, whipped cream, and flavored kinds of butter. Though busy throughout the day, it is usually less crowded in the mornings and, if you visit Porto during the summer you can enjoy your éclairs on the patio!

Address: Praça Guilherme Gomes Fernandes, 47 | Praça do Bom Sucesso 74 -90
There is virtually nothing that won't satisfy your sweet craving at Padaria Ribeiro, a traditional bakery located two doors down from Leitaria da Quinta do Paço. It opened in 1878 at the ancient Praça do Pão – roughly translated to "the bread square" where vendors would gather to sell all different varieties of bread – and it has not stopped amazing Porto's palates ever since. Besides the traditional sweet (and savory) pastries from all around the country, you can also find different bread varieties and over 20 types of artisanal biscuits. And believe me, you don't want to miss those! I recommend the ones called "Cacos".
Address: Praça Guilherme Gomes Fernandes, 21 | Rua João de Barros, 313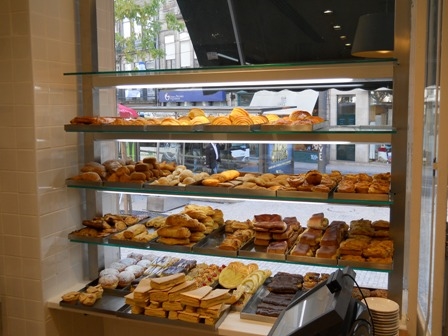 Bombonaria Bonitos is a traditional chocolate shop in Porto. Led by the talented Mr. Valdemar Bonitos, Porto has become spoiled by his outstanding artisanal bonbons and chocolate truffles. Given its privileged location, nearby São Bento train station, Bombonaria Bonitos Baixa decided to produce a new line of offerings dedicated to Portuguese food products. Ranging from Port wine to olive oils, canned sardines (and other canned fish) to jams, all beautifully packed and most of them in Ryanair-hand-luggage-size! You will find it very difficult to leave this store empty-handed (or hungry!).
Address: Rua Afonso Lopes Vieira, nº 150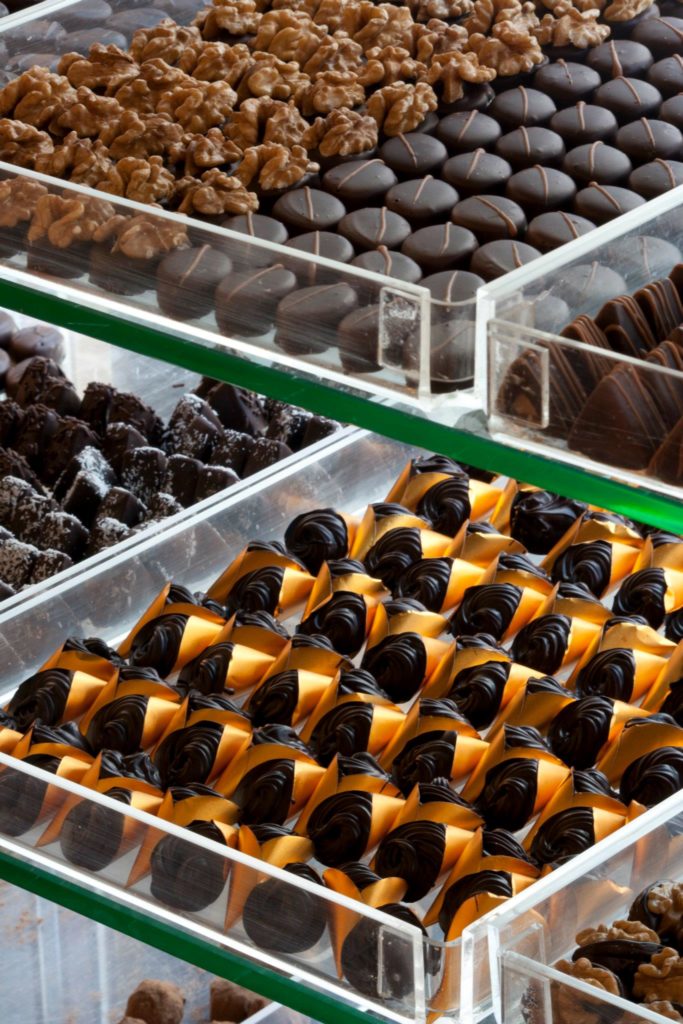 Let me put it like this: Confeitaria Tavi is the place you want to go when you are in the mood for a walk on the beach but also craving for a sweet pastry. How come? This time-honored pastry shop, opened in 1935 Foz, a traditional neighborhood of Porto just in front of the ocean. From here you will have a stunning view of the ocean that you can appreciate while also appreciating one of their sweet specialties. Try the fresh plum muffin, it's to die for.
Address: Rua Senhora da Luz, 363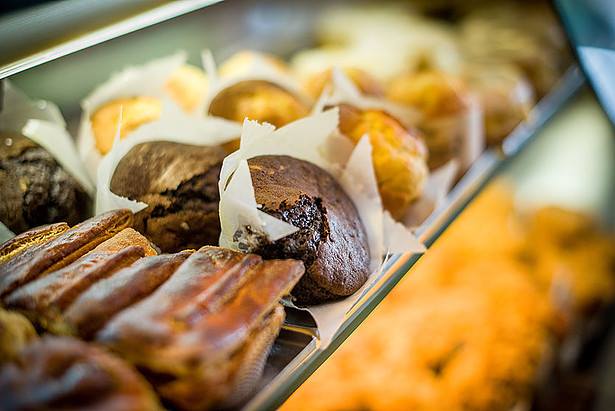 Bolacheira, which is also the Portuguese word for "cookie jar", opened quite recently on a quite street at Foz. It quickly caught our attention due to the amazing cookies they sell as well as for their exquisite cupcakes! Let me tease your appetite by naming some cupcake flavor combinations: greek yogurt and raspberry; peanut butter and chocolate; Kit Kat chocolate; and so much more that it will be difficult to choose just one! Moreover, if you are looking for a light meal, Bolacheira also offers home-baked quiches, fresh salads, and warm soups.
Address: Rua do Carvalho 102A
Hungry yet? Check out our posts about ice-cream shops in Porto and join one of our delicious food tours to try some of these.

Yours truly,
Taste Porto Foodie Team
Discover Porto's food secrets and have a wonderfully personal experience on our Food & Wine tasting tours
Book now
Don't forget to share this post