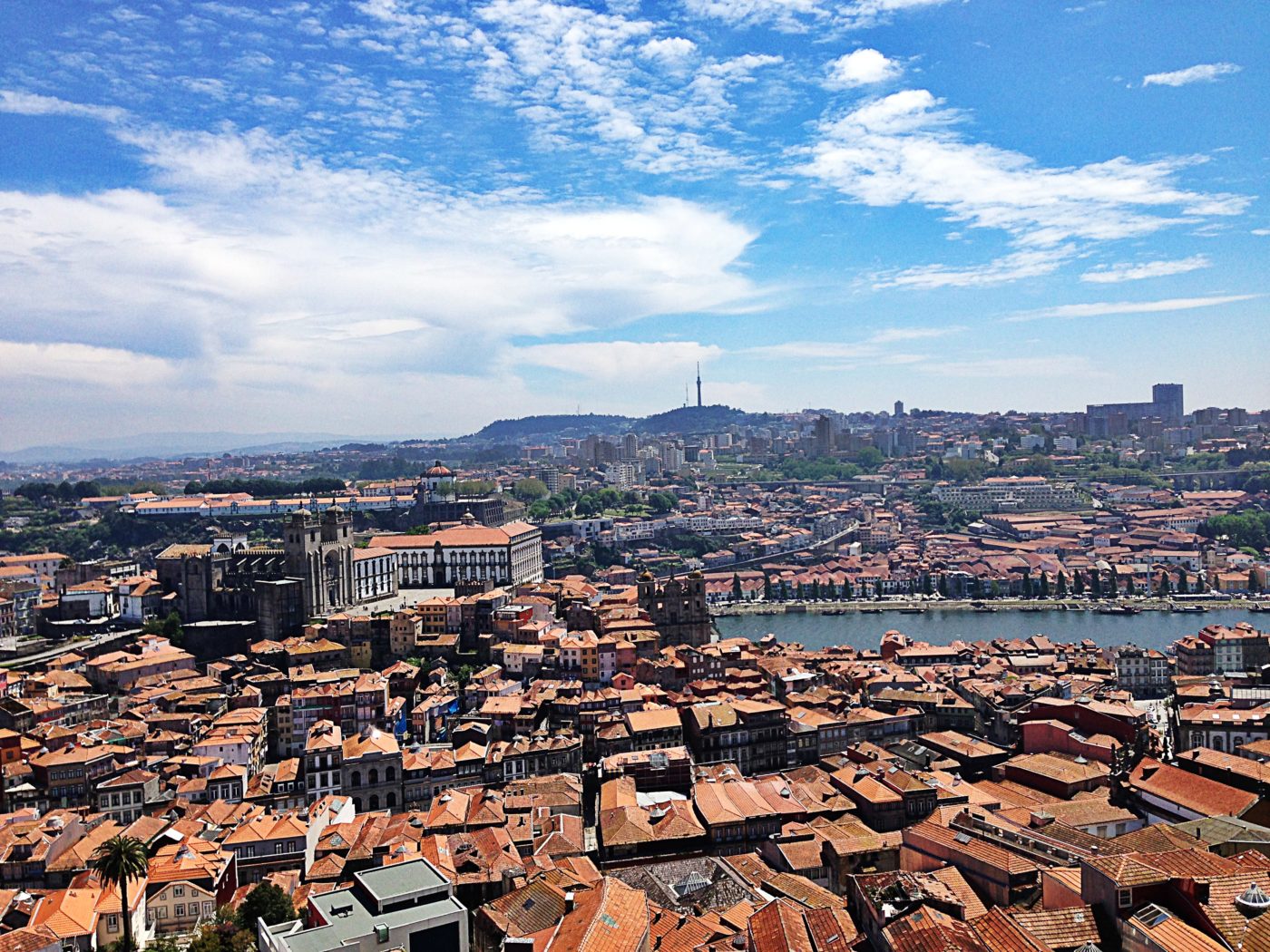 Posted on May 25, 2020
Instagram accounts to see Porto? We know a few!
In the age of Instagram a local's love for their city is well documented. As proud "tripeiros", we love to show off our city… The people of Porto, endearingly called tripeiros, are known for our pride in our city. We, at Taste Porto, are very proud tripeiros and, as you might have noticed, we are madly in love with our city. Luckily, we are not alone and there are plenty more like us who share their love of the city through social media. Instagram, being one of the chosen platforms for this, allows us to showcase not only beautiful landscapes and secret alleyways of the city, but also the wonderful food we have here. And you KNOW how we like that!
Now…
Cast the first stone he who hasn't searched for images of cities they might travel to. That's right! We know all about it. And the following profiles on Instagram will make it that much easier for you to be convinced to come to Porto! In no particular order, here they are:
Top 9 Instagram accounts about Porto
This Instagram account gathers great pictures, not only from Porto but from all the northern region of Portugal. A great account to help you select the places to visit during your vacation to the north of the country.
With more than 16 thousand followers, @super_porto_ is an Instagram account that shows you the most photogenic places in Porto, as well as the streets and buildings off the beaten path.
This is the official account of Porto's Tourism Board and probably the most complete one, showcasing buildings, streets, all kinds of events happening in the city, its people, local markets, heritage, and, well, pretty much everything that Porto has to offer.
This Instagram account brings us the coolest photo spots in Porto. What we most like about it is that it tries to show us places we are used to seeing, but from a different perspective.
You might also be interested in checking out the Top 7 Instagrammable Spots in Porto!
Top Porto Photo shares, well, the best of Porto, as they put it. With nearly 17 thousand followers, @topportophoto is also one of the top 10 Instagram accounts to explore Porto through photos.
Porto Alive is another great Instagram account about Porto to follow. You can find great photos of the city and its surroundings, but our favorite ones include the magic sunsets full of color!
and don't forget about the food in Porto…
Eat in Porto shares with the world some of the best places to eat in the city. Most of the photos are simply mouth-watering!
Porto.come, just like the previous recommendation, focuses on recommending places where you can get a good meal or snack, in the city. Just have a look at this delicious looking pastry!
And last, but not least, our own Instagram account. Why? Simply because we want to share our love for Porto, its people, its heritage, its history, and all of this, through what is most unique about this city, its food. We believe there isn't a more genuine and authentic way to get to truly know a city. Won't you follow us to find out if it is true?
Are you falling in love with Porto by now? We hope these digital windows to our city will captivate and convince you to book your flight to Porto. So, will we see you soon?
Discover Porto's food secrets and have a wonderfully personal experience on our Food & Wine tasting tours
Book now
Don't forget to share this post