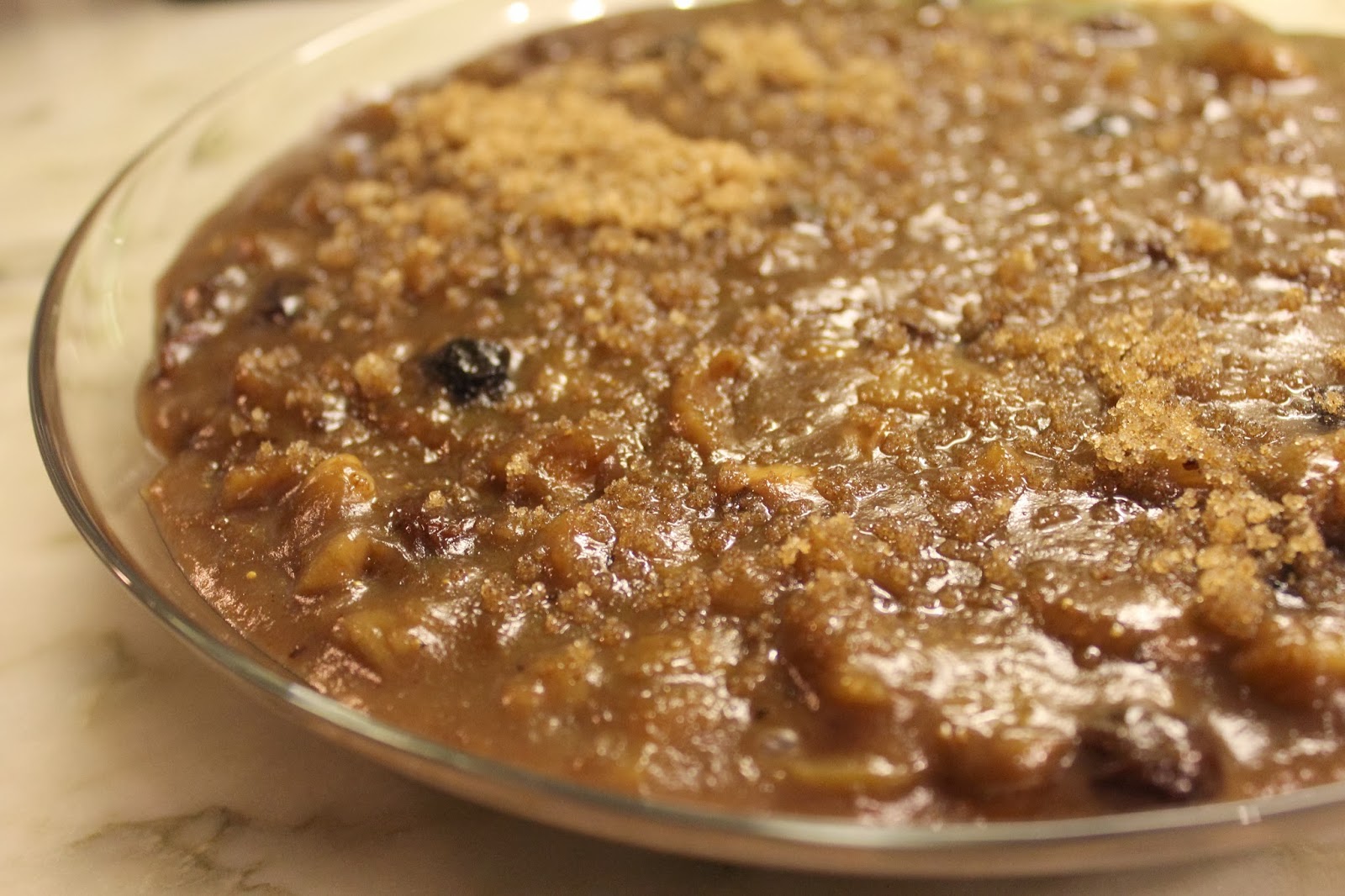 Posted on May 25, 2020
Christmas is fast approaching…
…and so I am already craving the traditional sweet delicacies of the holiday season. Born to a family that combines the spirit of Porto with the traditions of Trás-os-Montes, I am lucky enough to have a wide variety of northern sweets on my Christmas table.
Formigos de Natal recipe
One of my favorite ones is called Formigos, a traditional sweet made mostly of old bread and dried fruits, but also very easy to make. I am sure you will love its rich cinnamon and Port wine flavors, as well as its delicate texture. In short, it is amazing!
How to make Formigos de Natal
Ingredients
5 liters water
6 tablespoons of honey
50g of chopped nuts
50g chopped almonds
50g dried raisins (preferably dark ones)
250g of old homemade bread, sliced
1 small wineglass of Port wine
2 liters milk
1 cinnamon stick
Lemon peel (a piece the size of a thumb)
Formigos de Natal recipe
In a pan place all of the ingredients, except for the bread, milk, and dried fruit, and bring the ingredients to a boil. After the combination has boiled for 15 minutes add the dried fruit and continue to boil for another 15 minutes.
When the combination is almost cooked (which means it has been boiling for around 25 minutes in total), place the bread in a large bowl and soak it in enough milk to cover the bread. Allow the bread to soak for 2 minutes.
Drain the milk from the bowl so that there is barely any milk left in the bowl.
Add the soaked bread to the mixture in the pan and let it cook at a low temperature for 20 minutes.
Correct the seasoning per your taste, you may want to add some sugar if you have a sweet tooth. Finally, pour the mixture into small bowls and enjoy.
"Bom apetite" and let us know how it went on Facebook, Instagram, or Twitter!
Taste Porto Foodie Team
Discover Porto's food secrets and have a wonderfully personal experience on our Food & Wine tasting tours
Book now
Don't forget to share this post