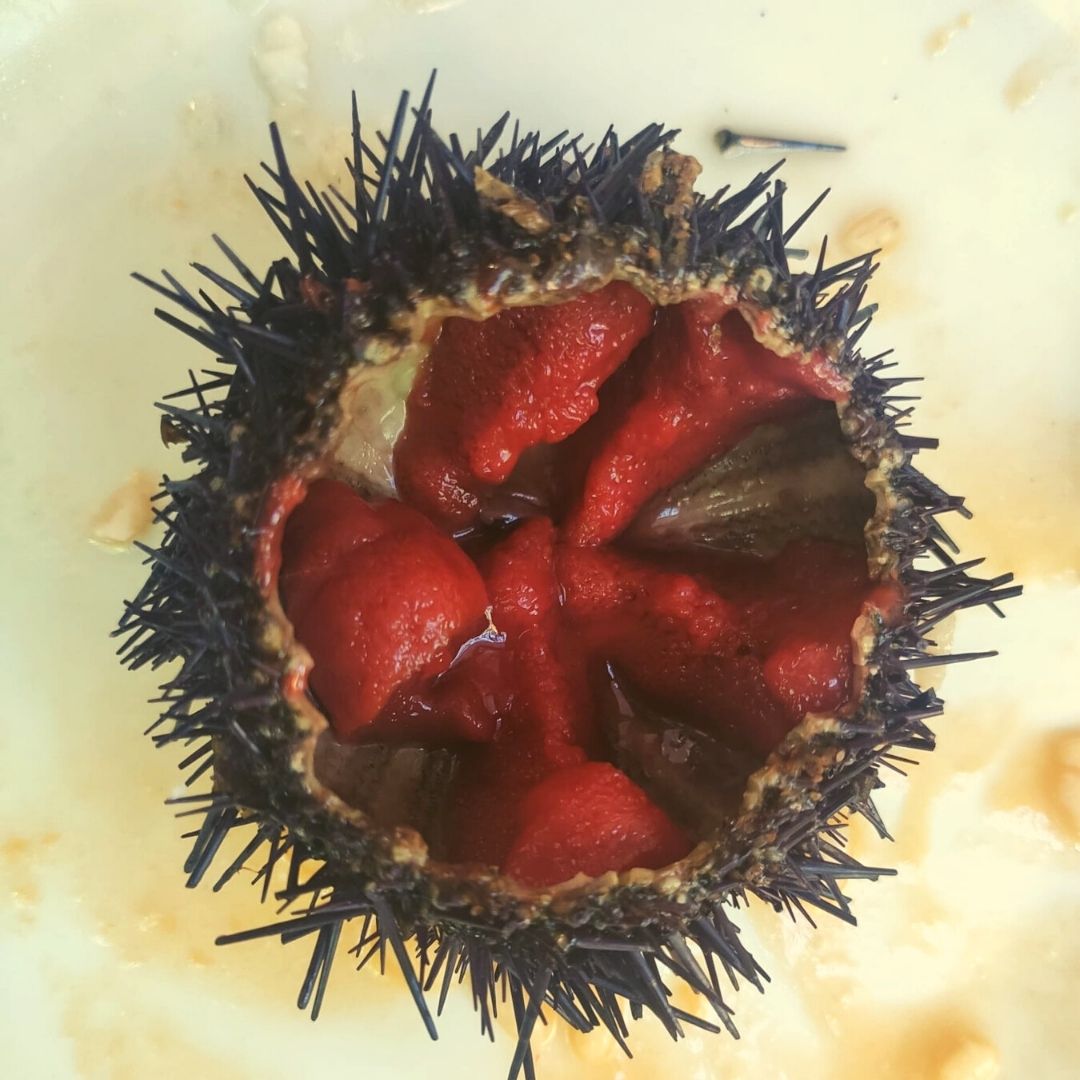 Posted on October 26, 2021
Looking for a comprehensive portuguese seafood guide? Stick with us.
Being a country located by the sea, Portugal does its best to enjoy everything the sea has to offer: the beach, the waves, and, of course, the food. We are big on seafood but over the years we've realized that not everyone is familiar with the strange things that the sea gives to us and, because of that, for today's mission, we take on: seafood! We invite you to join us on a Private Food Tour in Porto if you wish to sample freshly caught seafood perfectly paired with delicious Portuguese white wines.
Portuguese Seafood Guide: delve into the world of the local seafood
Ordering seafood in Portugal can sometimes be intimidating for a lot of newcomers. It doesn't have to be intimidating, though! This guide to Portuguese seafood will help you make the most of the pleasures of seafood – whether you are ordering it in seafood restaurants (often under the name of marisqueira) or at the fish market. "What's the catch of the day?", you asked. Continue reading our Portuguese Seafood Guide to find out.
Clams (Amêijoas)
Clams to start? Yes, please! Clams are often harvested by hand with a knife and are a lean source of protein, minerals, vitamins, and Omega- 3 fatty acids. Order the classic amêijoas à Bulhão Pato, so good it makes it impossible to eat them any other way.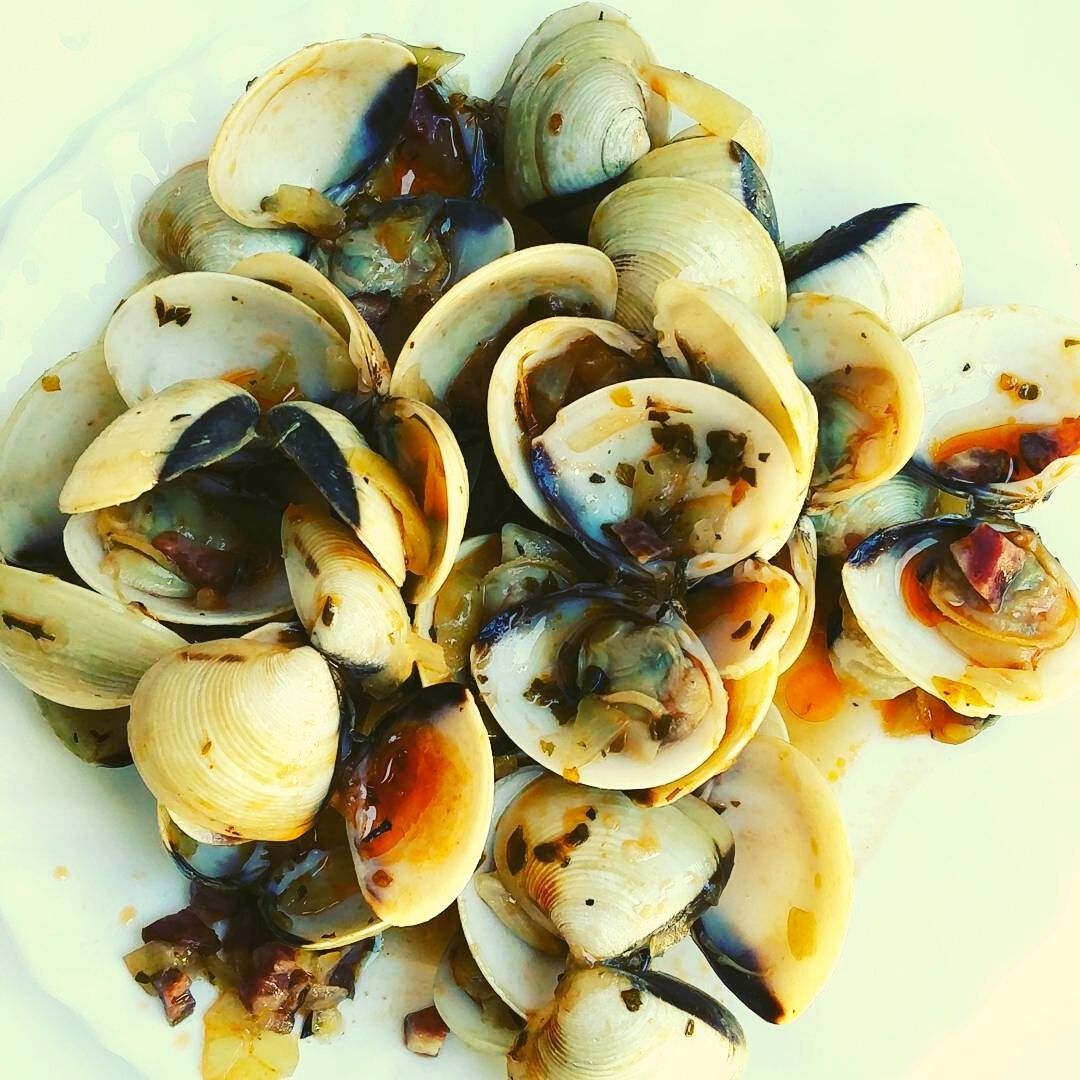 Goose Barnacles (Percebes)
Often, one can see tourists gawking and pointing in horror at the weird-looking brown, rocky-looking things next to the fresh fish in Mercado do Bolhão.
In Portugal, we call them "percebes" (per-se-besh), which is also the word for the expression "Do you understand?" or "s/he understands", causing hilarious translation downfalls in some menus. These are Goose Barnacles: crustaceans that live attached to the hard surfaces of rocks and flotsam in the ocean. It is a dangerous job to get them from the rocks, but gladly, some people are willing to do it. This is why it is not the cheapest seafood you will find in Portugal, but possibly one of the best. How do we cook them? How do we eat it? Read on for an authentic Goose Barnacles experience.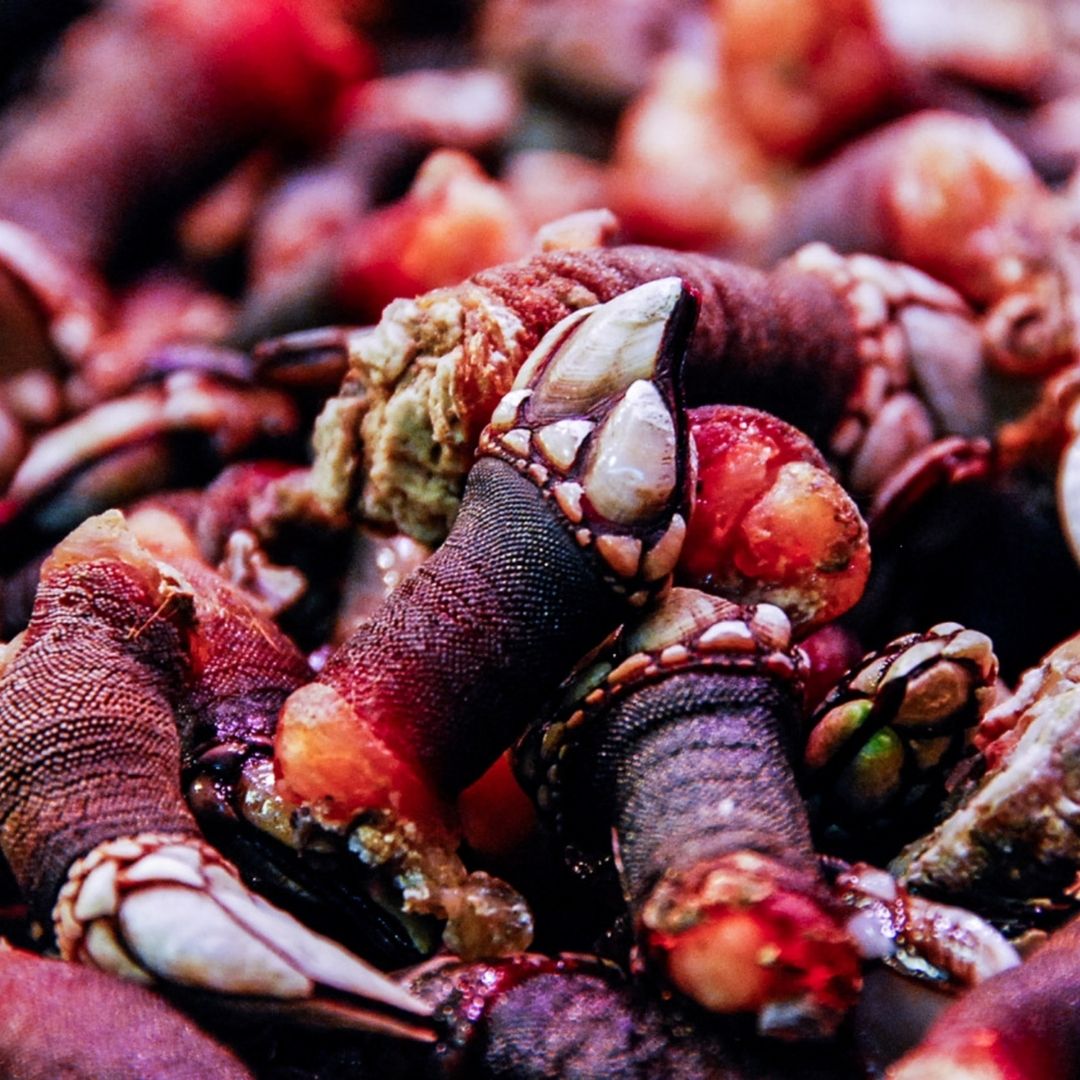 Acorn Barnacle (Cracas)
Acorn Barnacle is a cousin of the goose barnacle. It is a dangerous job to get them from the rocks as well (it's a family thing!). This barnacle begins life as planktonic larvae in the water column but then grows up and sticks to a hard substrate, and never moves again… until it is caught. Although these Acorn Barnacles are ugly, they taste so delicious that you want to eat them over and over again.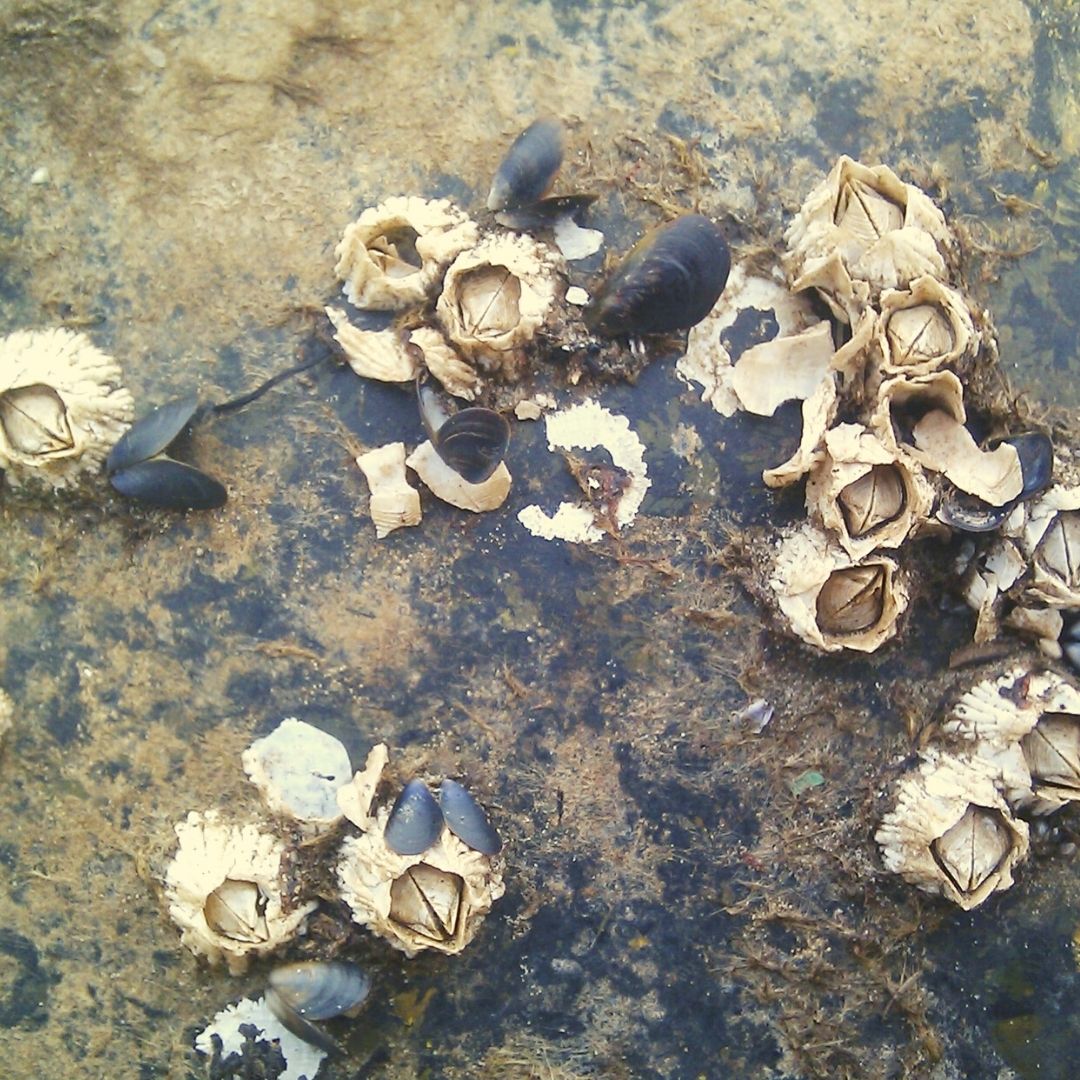 Scarlet Prawn (Carabineiros)
So many happy memories of eating these in Porto by the sea. Carabineros are the biggest prawns in the world, bigger than any shrimp. They live in deep water and are a must-try for any seafood lover. You can have them simply salted under the grill or eat them raw with a lemon squeeze. Bear in mind that it's not very easy to conclude when carabineros are done cooking because their distinct red color does not change when cooked. Besides the Scarlet Prawn, be sure to eat:
The small camarão-da-costa (or common prawn), king of all prawns;
Shrimps (camarão), the Atlantic cold-water prawns remarkable for its bright pink.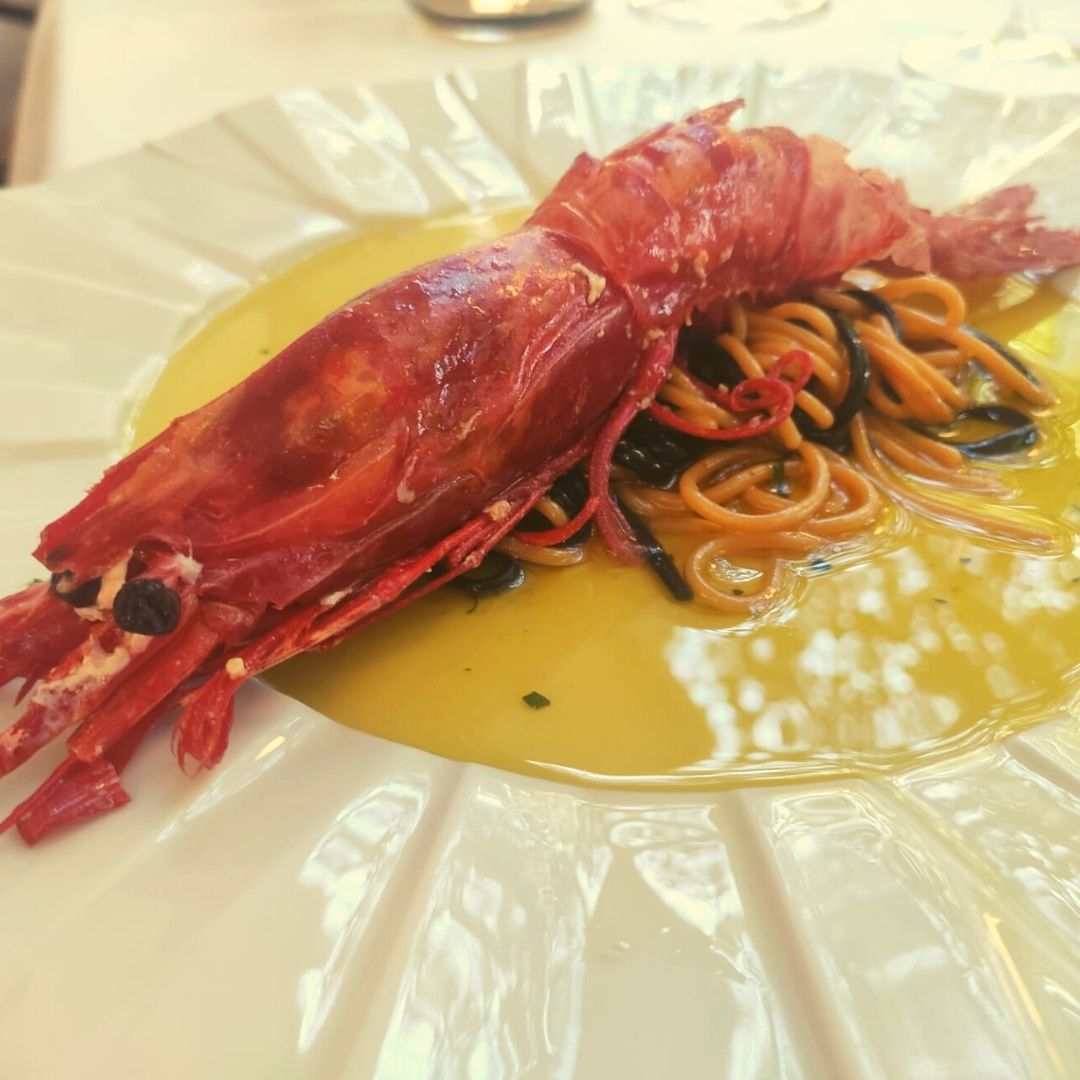 Razor Clam (Lingueirão ou Navalhas)
It's almost impossible to introduce Lingueirão without mentioning that, unfortunately, the species is in sharp decline. Lingueirão is also known locally as Navalha, the Portuguese word for a razor. It is particularly loved in the Algarve region, where it is harvested in the banks of Ria Formosa. Lingueirão has a fresh and ocean fragrance and a velvety texture which makes it go very well with white wine.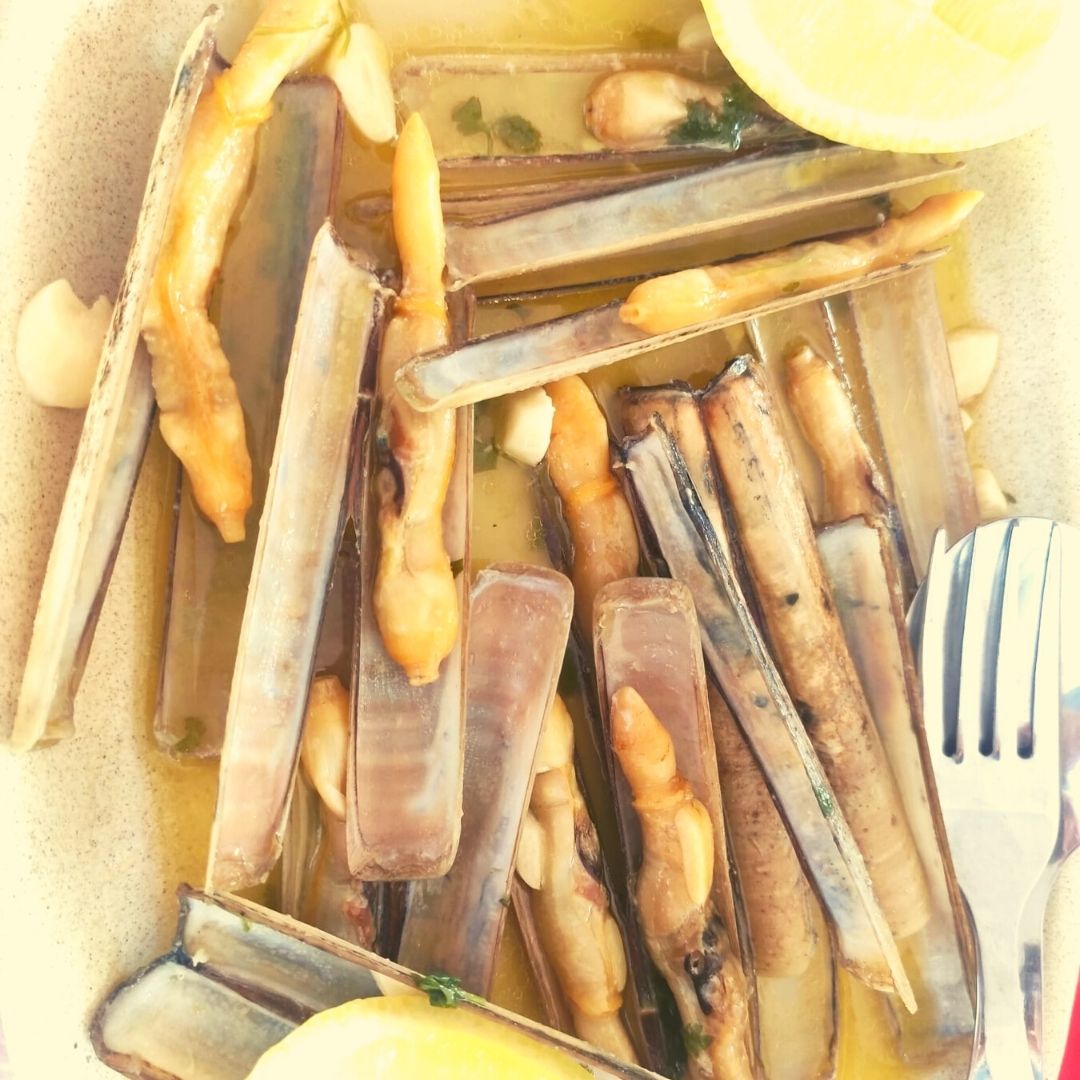 Mussels (Mexilhão)
Mussels may be wild-caught or produced in aquaculture in the open sea. Either way, they are delicious! We recommend Portuguese-style Mussels, locally known as Mexilhões à Bulhão Pato – a fresh summer recipe we never want to stop making.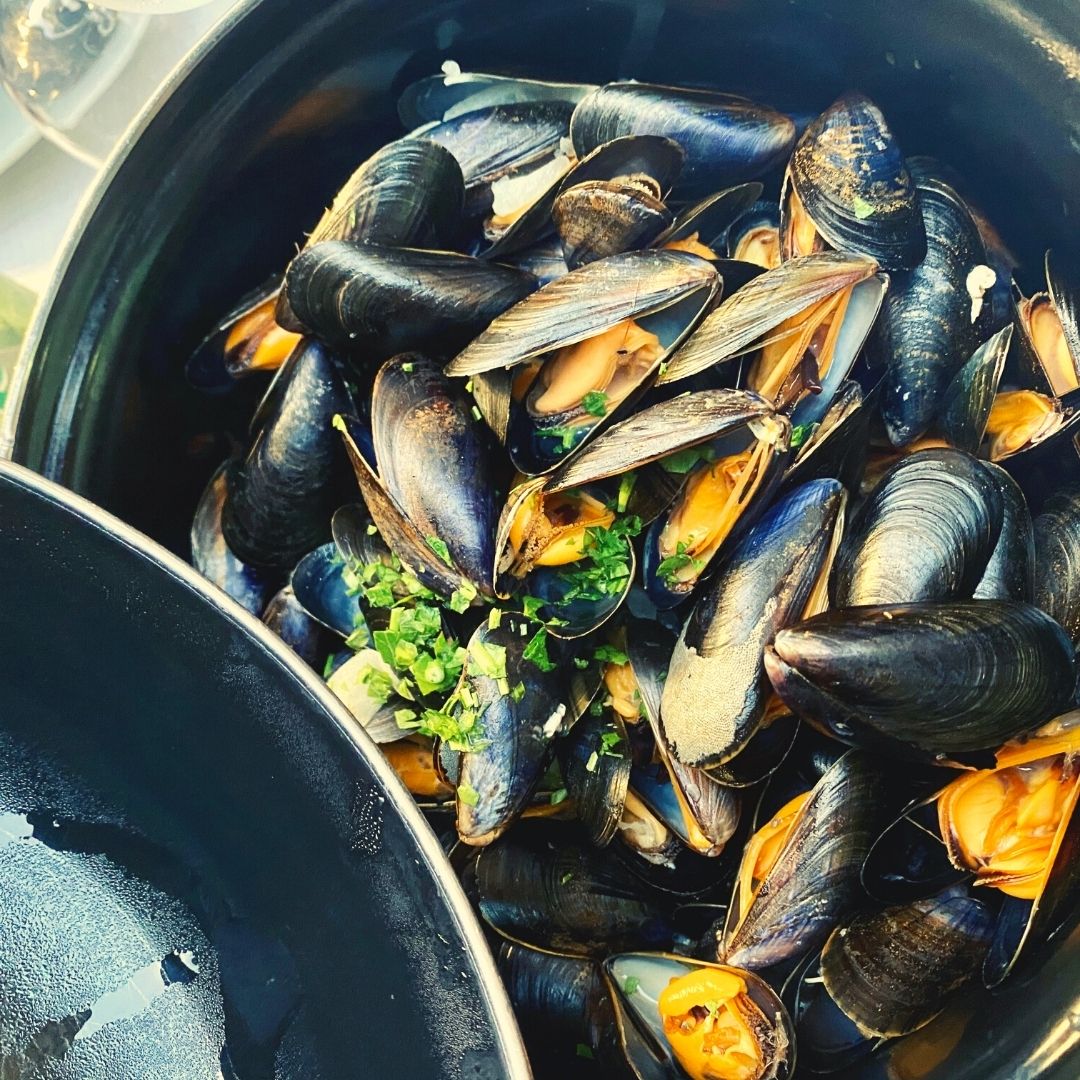 Brown Crab (Sapateira)
The brown crab contains two different types of meat – the white meat from the claws and legs, and the brown meat from the body (more popular in Portugal). Truth be told: the best part is found in the pincers. In Portugal, you'll often find "sapateira recheada" (the sapateira's shell filled with a delicious creamy paté). Ideal for enjoying with crackers or toasted bread. Are you drooling already? We know we are!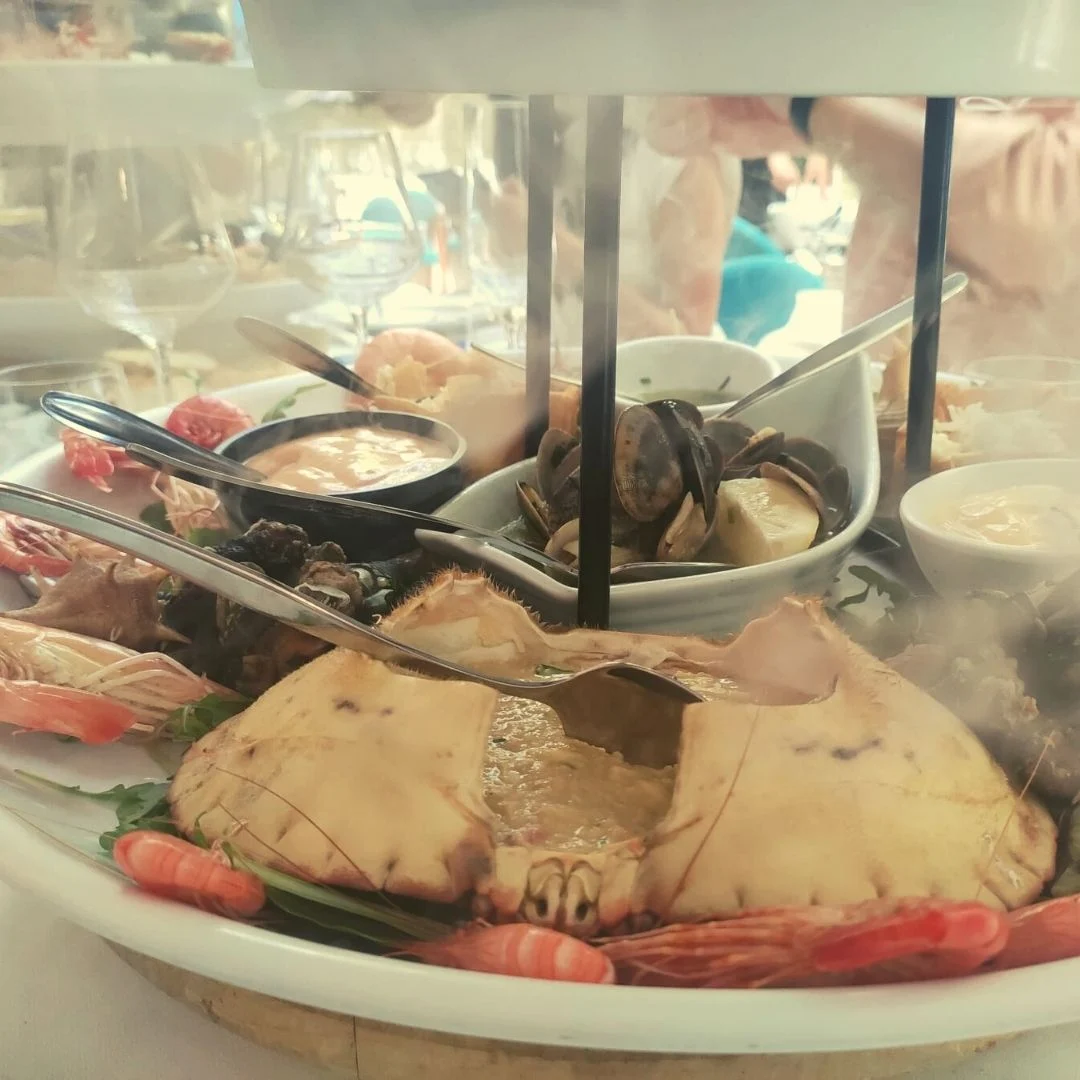 Santola
Sought for popular dishes such as "santola recheada" (a paté with the meat, egg, pickles, and a series of condiments) or the famous "santola no carro" (a santola paté with corn broa, onion, spices, and port wine). Get your hands dirty with this amazing dish. We assure you that you'll be licking your fingers clean at the end.
Oysters (Ostras portuguesas)
Portuguese have always produced oysters and then exported them to (drum roll, please)… France! That's right! The French are big consumers of oysters and the premium quality oysters they consume are produced in Portugal. The cold waters of the Atlantic make oysters particularly flavorful. Savoring a fresh Portuguese oyster, paired with a high-quality espumante, is a must-do on your next visit to Porto!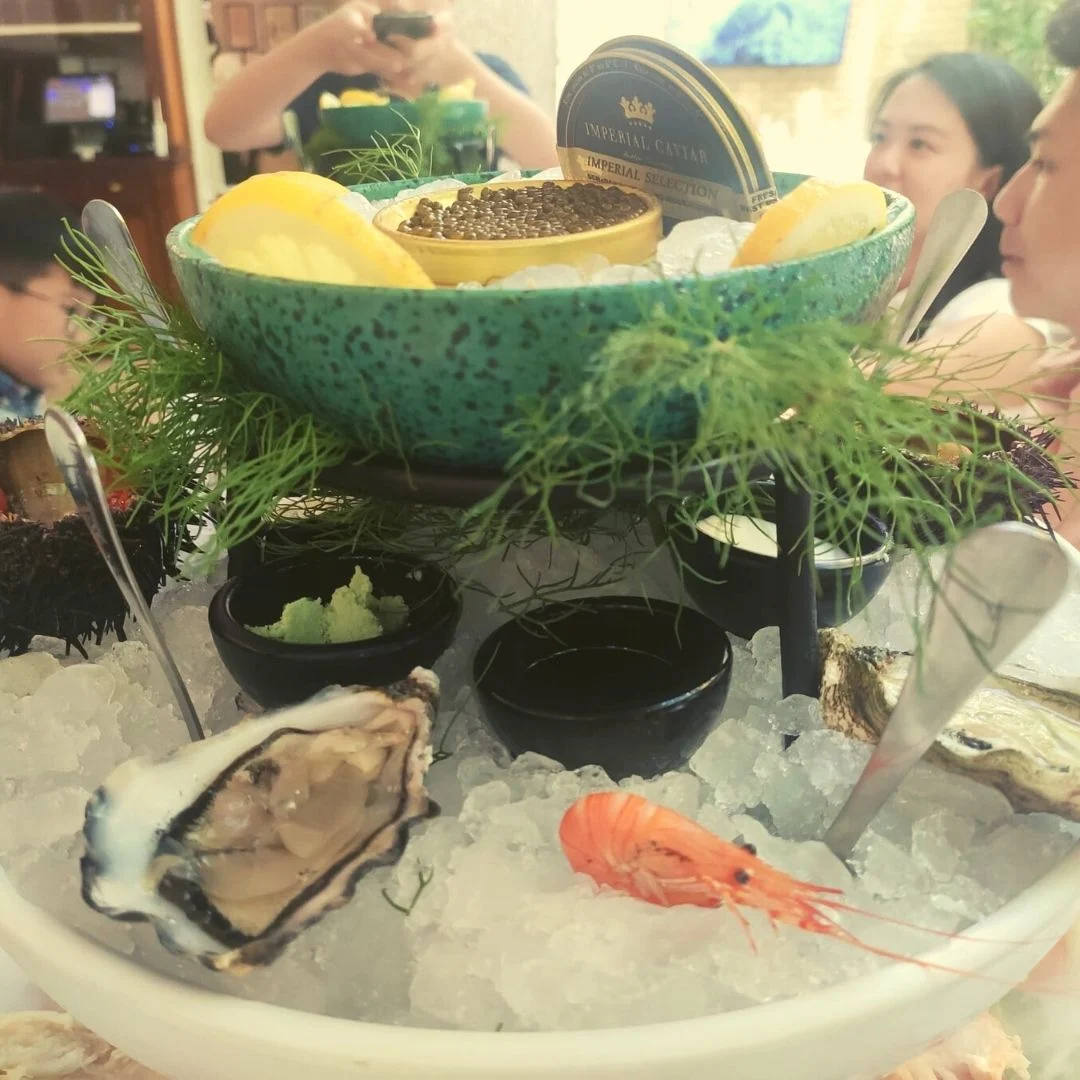 Bean Clam (Conquilha)
Little clams that make a fine starter, lunch, or main course. Found in abundance on the shores of the Algarve and the coast of Alentejo. Sought for popular dishes such as:
Conquilhas à algarvia, quickly sautéed with olive oil, garlic, lemon, and cilantro (very popular in the south region of the country, Algarve);
Conquilhas à Bulhão Pato;
Canja de Conquilhas.
Rose Shrimp (Gambas)
A medium-sized shrimp that can be eaten raw. Found in the deep waters of the Portuguese coast or at a cheaper shrimp production from aquaculture. Without "gambas" we wouldn't have the very typical "feijoada de marisco" and that would be very sad.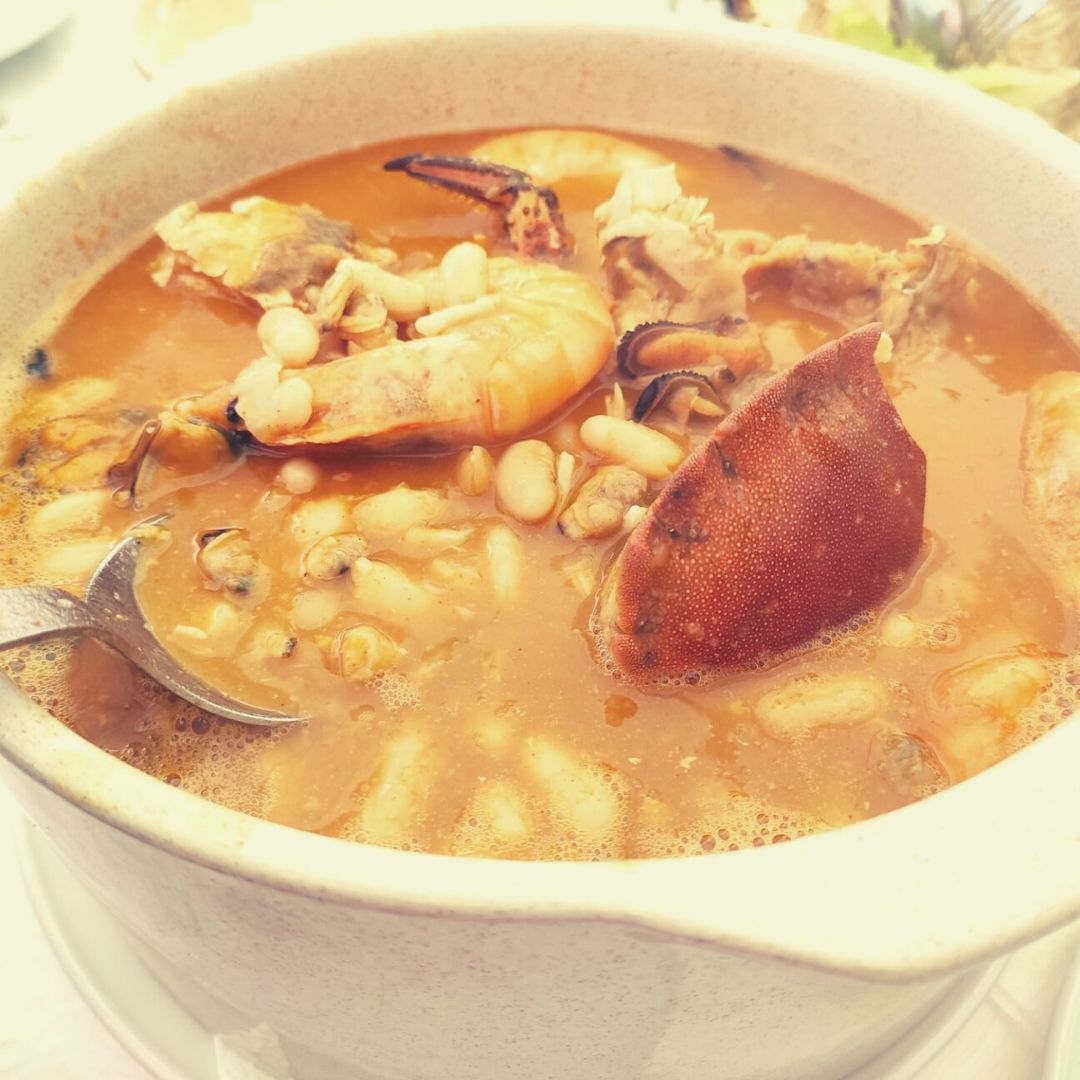 Lobster (Lagosta)
The cold waters of the Atlantic make lobster's meat sweeter and, because of that, many consider lagosta as the queen of Portuguese seafood. The truth is: you can't beat the wow factor when serving a whole cooked lobster to a customer's table.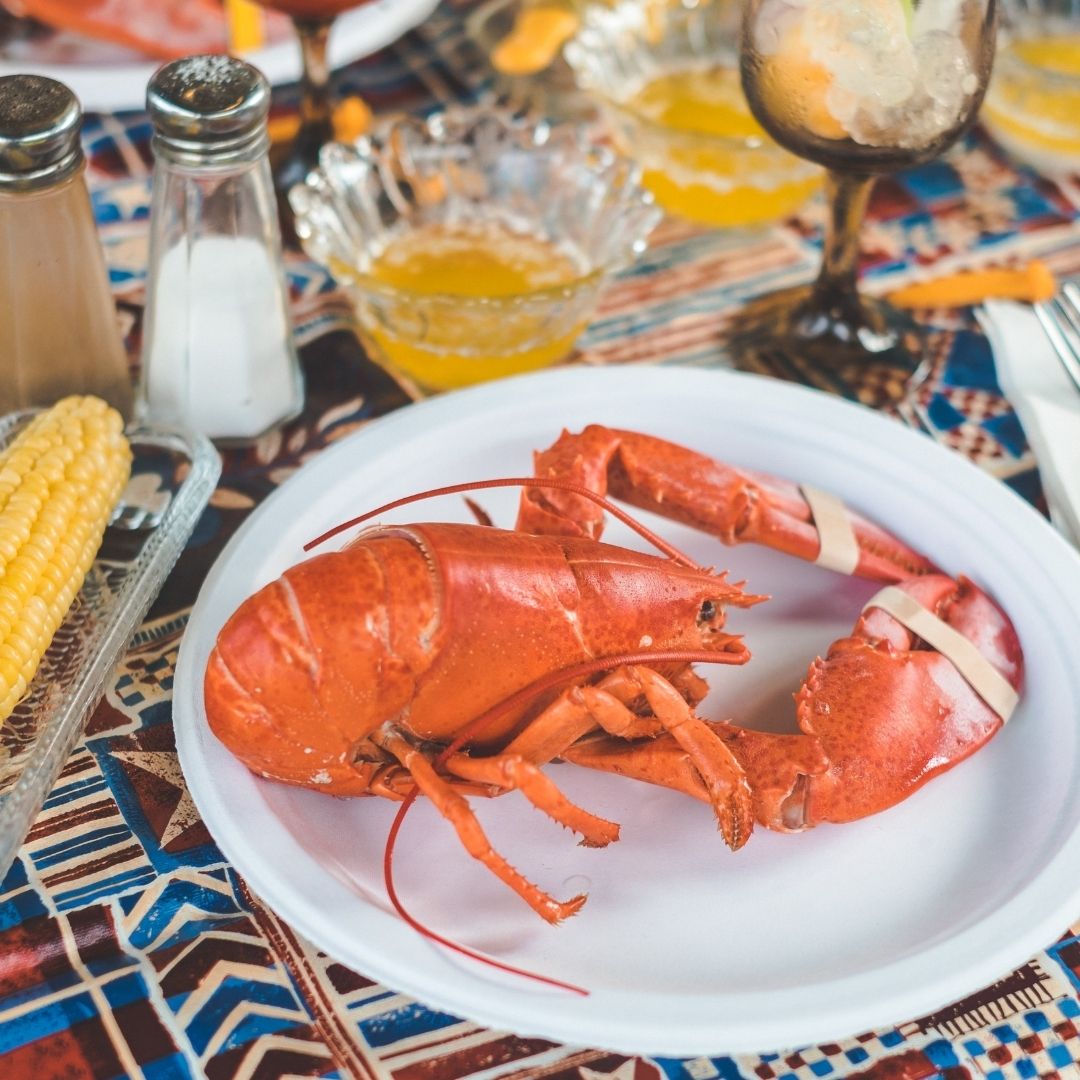 Lavagante
Meet lobster's cousin: the lavagante. Its tender and sweet meat make it one of the most delicious examples of Portuguese seafood. Shines as a solo artist in the "arroz de lavagante" (rice), which is quite expensive but an absolute delight.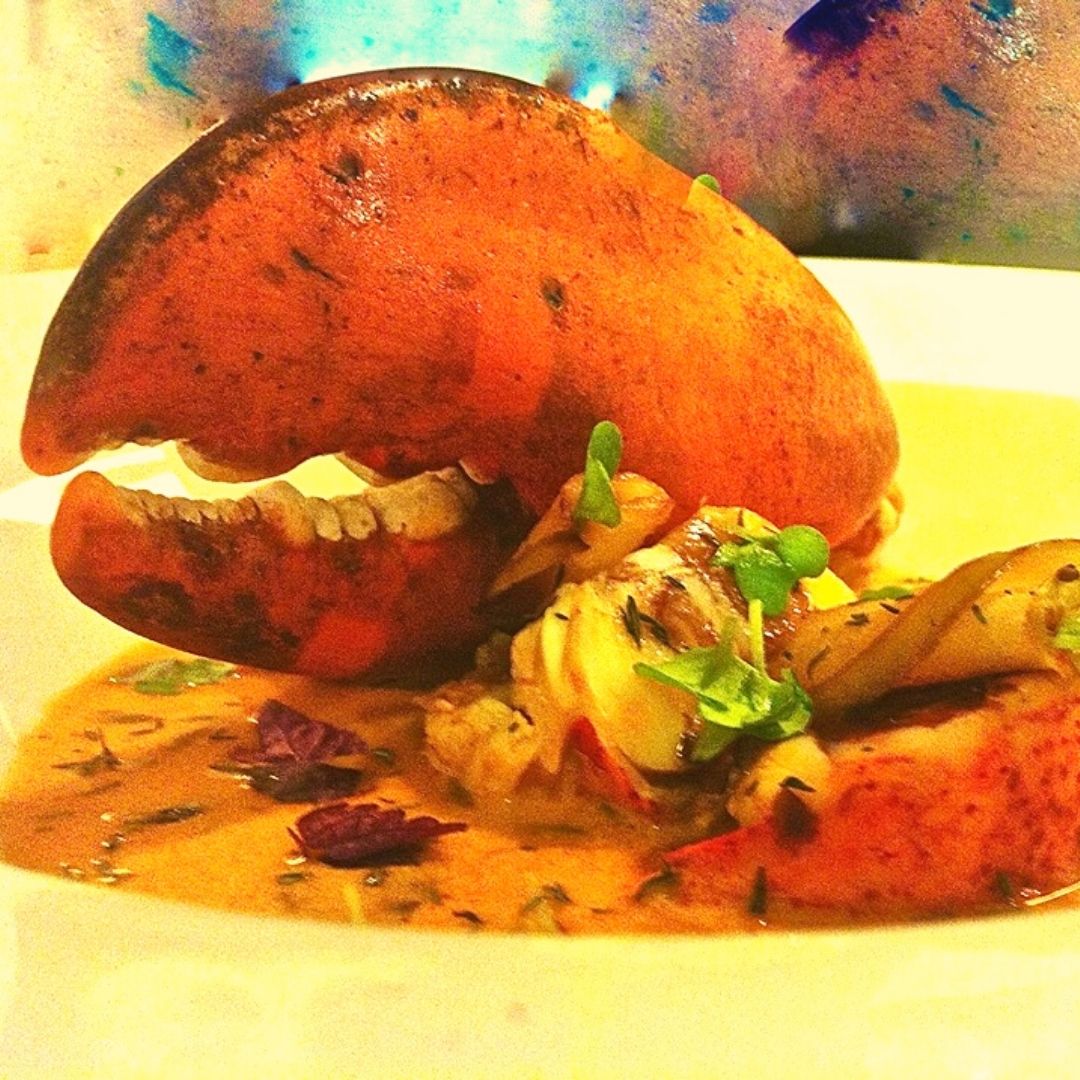 Limpet (Lapas)
People either love them or hate them, but one cannot remain indifferent to lapas. A salty succulent snack that has little impact on the environment.
Velvet Crab (Navalheiras)
Navalheiras make a gastronomer's stomach tingle in excitement. It feeds mainly on brown algae, bivalves, and crustaceans, and its meat is sweet, velvety, and absolutely delicious. A seafood lover's dream come true!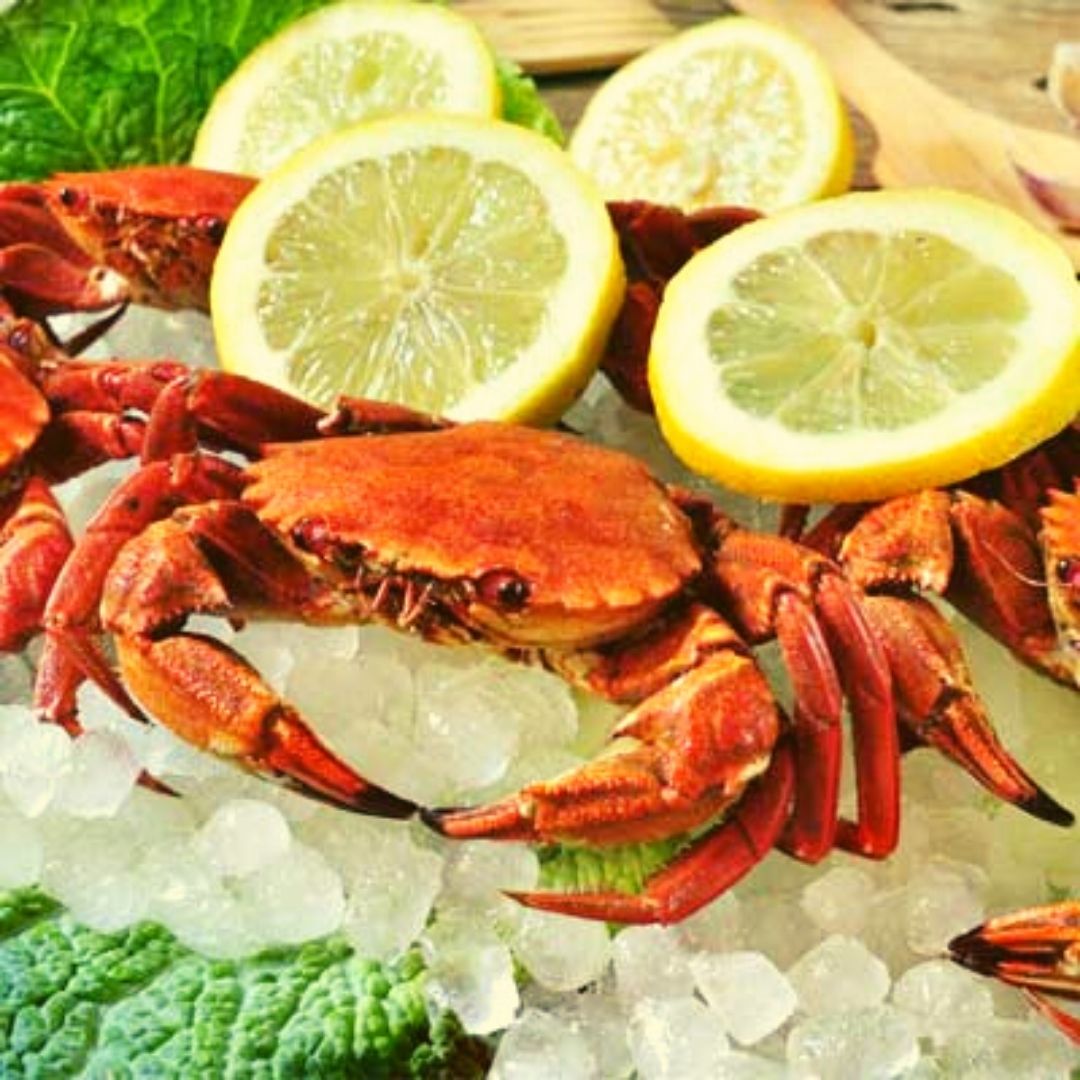 Sea Urchin (Ouriço do mar)
If you like caviar, you'll love sea urchin (also known as Portuguese caviar). A fresh and ocean flavor with a creamy texture. Salty but not overly salty. It tastes like the ocean without being fishy.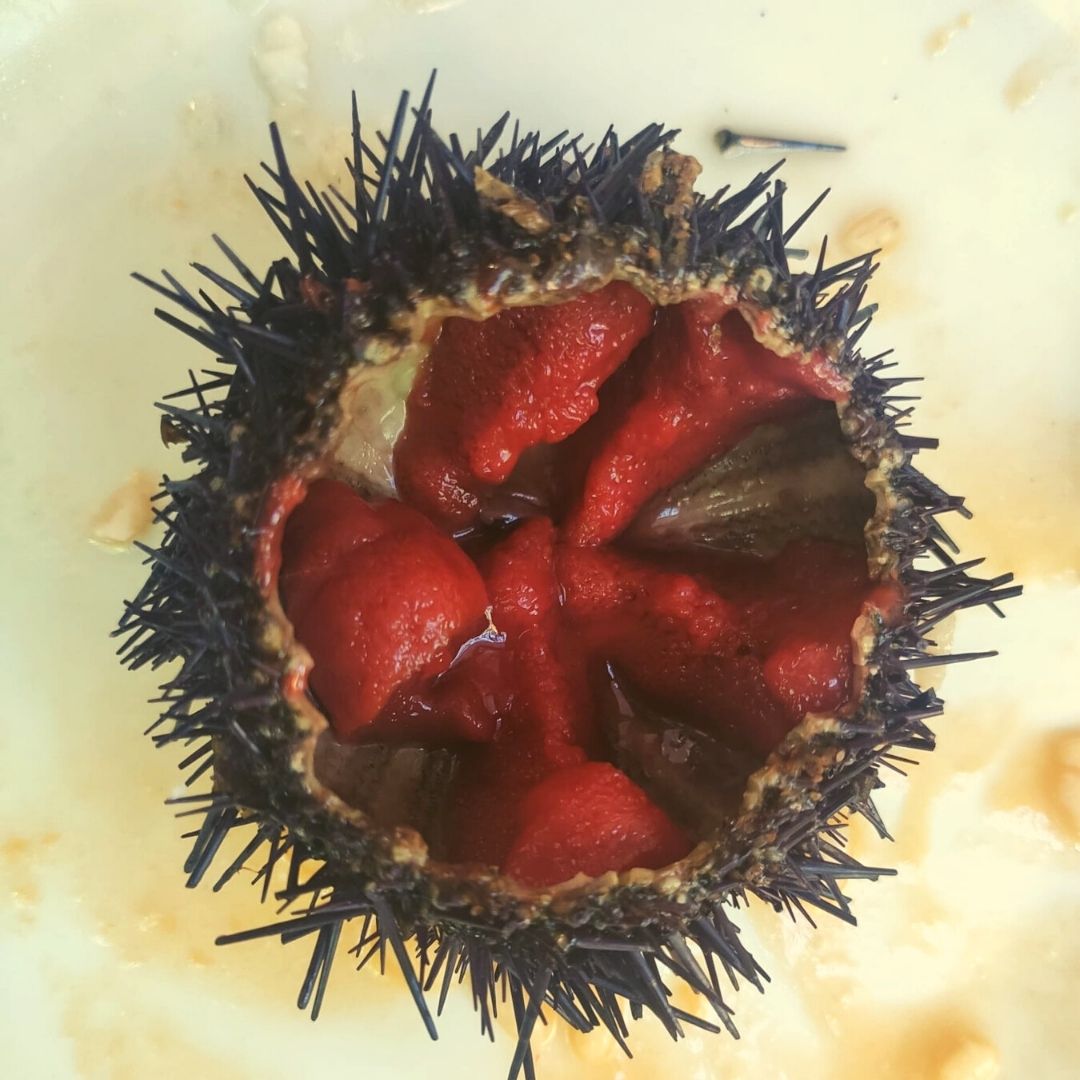 We hope that you find this Portuguese Seafood Guide useful and that it inspires you to include more mouthwatering seafood dishes on your menus and shelves.
Taste buds craving more local flavors?
After you have learned and possibly tried some of our seafood items, ready to discover and taste other lesser-known local traditional dishes & wines while in Porto? On our Downtown Food Tour, guided by a passionate local guide, you will experience the Porto that travelers rarely see, taste important elements of our cuisine, and learn about the history, architecture, and culture while walking the streets of our beloved city. The Guardian considers it one of the best food tours around the world. Reserve your spot today on our Porto Food Tour!

Bom appetite!
Taste Porto Foodie Team
Discover Porto's food secrets and have a wonderfully personal experience on our Food & Wine tasting tours
Book now
Don't forget to share this post