Posted on May 28, 2020
One foodie at a time – Meet Sandra, Taste Porto Customer Service Chef
On our food tours, we give you the exclusive opportunity to learn about Porto and its food from our expert local guides. All truly passionate storytellers, who can easily infect you with their love of Porto and leave you craving for more visits. "Who are they?" you may be wondering. Discover who is helping us to create the most authentic and personal food tour experiences in Porto with our "Q&A with Taste Porto Tour Guides" series.
The next team member we would like to introduce you to is Sandra, our Customer Service Chef. She will be the first one to answer your call or e-mail, solve your question or help you to choose between our delicious food tours. While Sandra is a very typical Portuguese name, our Sandra comes from the northern European country of Latvia. She fell in love with Porto years ago, and it only took half a day. She has loved Porto ever since. An economist by education, she found her true passion – communication, and management when studying abroad in Barcelona, Spain. She traded the charts and accounting tables and has worked as a human resources manager, PR, and marketing manager, she simply loves bringing people together and having happy guests.
We played a quick Q&A round with Sandra, and these are the answers we got for you. Enjoy!
Why do you love being a Customer Service Chef for Taste Porto?
Everyone should pursue their passion! For me, being part of the dynamic Taste Porto team allows me to do what I love. Additionally, as a part of a small family-owned company, I can see how my work makes an actual impact every day: helping happy guests find their perfect tour. Last but not least, the freedom to work from anywhere. Yes, I might take your call, while sipping the best coffee in town or enjoying my afternoon ice-cream.
What is the best or most fun email you received?
The most heartwarming e-mails are the ones coming from our guests with many thanks for the fabulous tour experience they have had. It will never get boring! These words inspire me, and all our team and motivate us to keep up the great work. So thank you, everyone, for joining and sharing!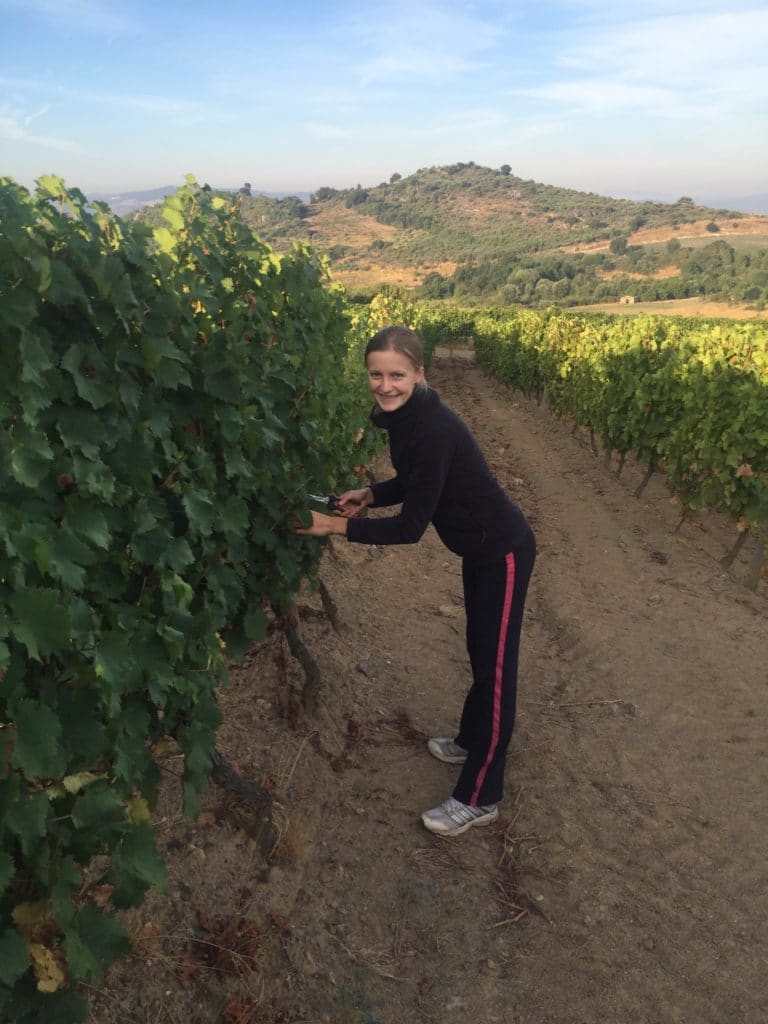 We know we shouldn't play favorites, but which stop of all our tours is your favorite and why?
The eclairs stop at LQP. If you will live in Porto for a long time, you will quickly realize how much Porto and Portuguese people love egg cream filled pastries and deserts, found on every corner. So LQP amazes me with their atypical approach, creativity, and willingness to be different, and yet are still loved by the local community. Plus the eclairs are delicious, and whenever I visit, I always have two.
What is Porto's best-kept food secret?
Trust the chef & be patient. The best gastronomic experiences I had in Porto, were when I trusted the recommendation of the chef or tried the specialties of the house. Willingness to try the house specialties might bring your taste buds for an amazing journey. To enjoy a typical dinner experience like a local in Porto, pack yourself with a lot of patience. Especially if you are coming from the country where dinners usually last less than an hour. Here the dinners usually start at around 8 pm and can last good three hours. The combination of the food, people & atmosphere is worth it in the end.
In honor of the harvest season, what is your favorite Port wine label?
Before I share the label, I have to share that when I first tried Port, it did not impress me. Over the following tasting attempts, I still thought it was one strong wine! Later, when I moved to Porto, I discovered the world of Port wines created by small producers and my taste buds started to love them. One of my favorites is the Vieira de Sousa label, especially the white Port line they have.
Got another question for Sandra? Drop us an e-mail [email protected]
A toast to future travels! Taste Porto Foodie Team
Discover Porto's food secrets and have a wonderfully personal experience on our Food & Wine tasting tours
Book now
Don't forget to share this post