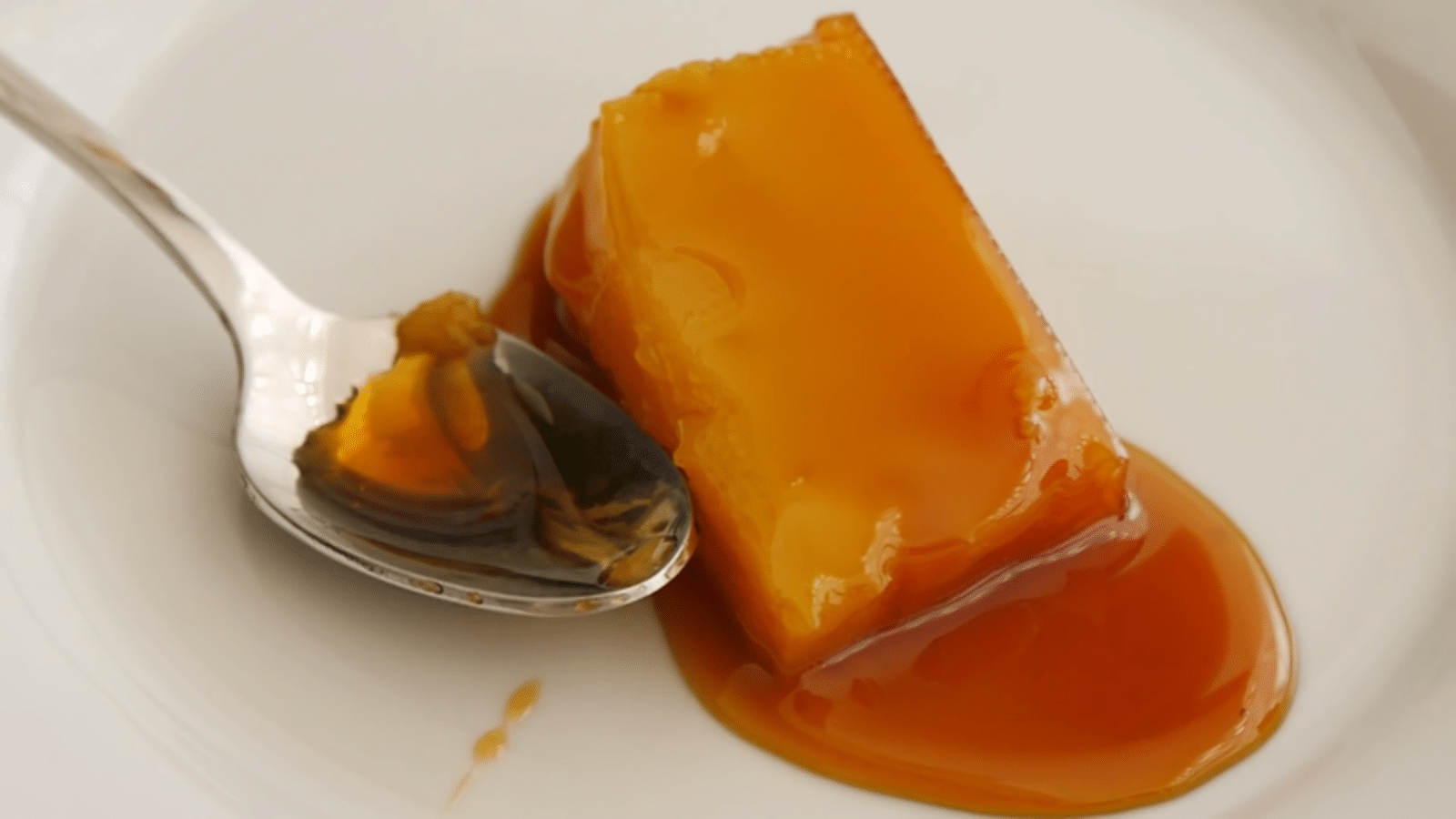 Posted on May 22, 2020
Lately, we have not dedicated much of our time to sweet recipes but worry not. Portuguese gastronomy is as dedicated to sweet pastries as it is to savory dishes, and no Portuguese meal is complete without a sweet treat to accompany the mandatory coffee at the end. Therefore, today we are disclosing the secret of our most famous pudding called Pudim do Abade de Priscos.

It was invented in the XIX century by Manuel Rabelo, the talented abbot of Priscos, located 45km Northeast of Porto. It is said that this decadent sweet pudding was so highly appreciated that the abbot would serve it on sumptuous banquets for the royal family, noble families, and other aristocrats.

Myth or reality, this ancient recipe was passed on from generation to generation to become a typical dish widely appreciated. Oh, one little thing to spike your curiosity… lard is one of its core ingredients! Shall we give it a try?
Ingredients:
400 g / 14 oz sugar and another 200 g / 7 oz to make caramel
50 g / 1.8 oz fresh lard
15 egg yolks
50 milliliters water
1 small wine glass of Port wine
1 lemon peel
1 cinnamon stick
1 pudding mould
Preparation:
Preheat the oven to 250C/480F degrees. Start by making the caramel: place the 200 g of sugar in a small pan and heat on high. Once the sugar starts melting, stir it continuously until it becomes a golden, uniform caramel. Once it is ready, spread the caramel on all the sides of the pudding mould. You need to do this very quickly because once the caramel comes in contact with the metal it will cool down immediately and become difficult to spread.
In a second pan add the water, remaining sugar, lemon peel, cinnamon stick, and lard cut into thin pieces. Bring it to a boil at a high temperature until it reaches the "Ponto de fio"* (about 103C / 217F degrees).
Take the syrup off of the stove, let it cool down for a while and then add the egg yolks mixed with the Port wine to the syrup.
Now that the batter is ready to pour it into the pudding mould and cover it with the lid. Place the mould in a water bath in the oven and cook for 1 hour.
Remove the pudding from the oven and allow it to cool down completely before you remove it from the mould.
Bom apetite!
Taste Porto Foodie Team
Oh by the way, ponto de fio is the sugar viscosity level you want to reach for this specific recipe. In order to know if you have reached it, place a little bit of the syrup (let it cool down for a few seconds before you do this) on your thumb and then touch it with your index finger. Once you separate the two fingers, there should be a very thin sugar string connecting the two of them – you have then reached Ponto de fio!
Discover Porto's food secrets and have a wonderfully personal experience on our Food & Wine tasting tours
Book now
Don't forget to share this post