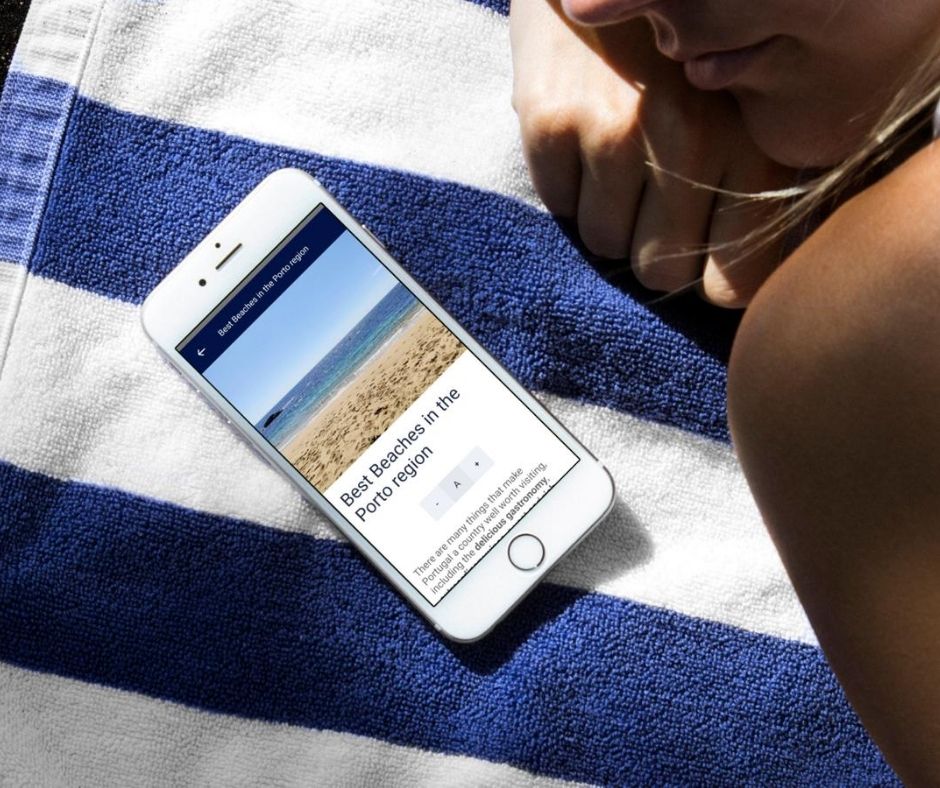 Posted on October 21, 2020
As you may have heard, we launched a brand new app for iOS and Android. Excited? We sure are!

The Taste Porto APP is an easy way for first-time visitors to explore Porto and make the most of their time in town.
Today we want to take a minute to sit down with you and explain exactly what our new APP does, and how it can help you to have amazing days in Porto. We thought we would do this through a useful Q&A.

If we missed anything, just feel free to give us a shout on Instagram, Facebook, or Twitter.
Q&A about Taste Porto APP
1. What does the new Taste Porto APP do?
We'll start by saying that our new app – available for both iOS and Android devices – is the perfect off-the-beaten-path guide for first-time visitors to Porto. It covers everything from the most wonderful spots in Porto to top wine bars in town. Everything you need to discover the best of what Porto has to offer.
2. Does it cost anything to use the Taste Porto APP?
The Taste Porto APP is free to download and install and includes free (and amazing) content created by passionate locals. However, you can also use the APP to experience our self-guided tasting tour of Porto: the Food Passport. To access this section, you'll need a Passport code. Don't have one? You'll have to purchase a Food Passport to get one today.
3. But after all, what is the Food Passport?
The Food Passport is the perfect experience for the ones who dislike being in groups or don't appreciate very much the presence of a tour guide (don't worry, we are not offended).
This is the NOT-SO-CLASSIC local experience: you enter the Food Passport code in your Taste Porto APP and it's all set: you can start roaming your way around across Porto's best neighborhoods for local restaurants and independent eateries, as your Food Passport guides you from place to place, earning you food and drinks as you go. The Food Passport can be purchased on our site.
4. How do I get the Taste Porto APP?
On your device, go to the Google Play Store or the Apple APP Store and search for "Taste Porto".
5. How does the Taste Porto APP work?
Essentially, the Taste Porto APP works as an exclusive Free Guide to eating and walking in Porto. It gives you insider advice for amazing days in Porto. Get it for free from the Google Play Store or the Apple APP Store and let's start exploring the real Porto together! Scroll down for further instructions on how it works.
Taste Porto APP: a dummy-proof step-by-step guide
Welcome to the Taste Porto app
Here's the first screen you will encounter after downloading the app in the Apple App Store or Google Play Store.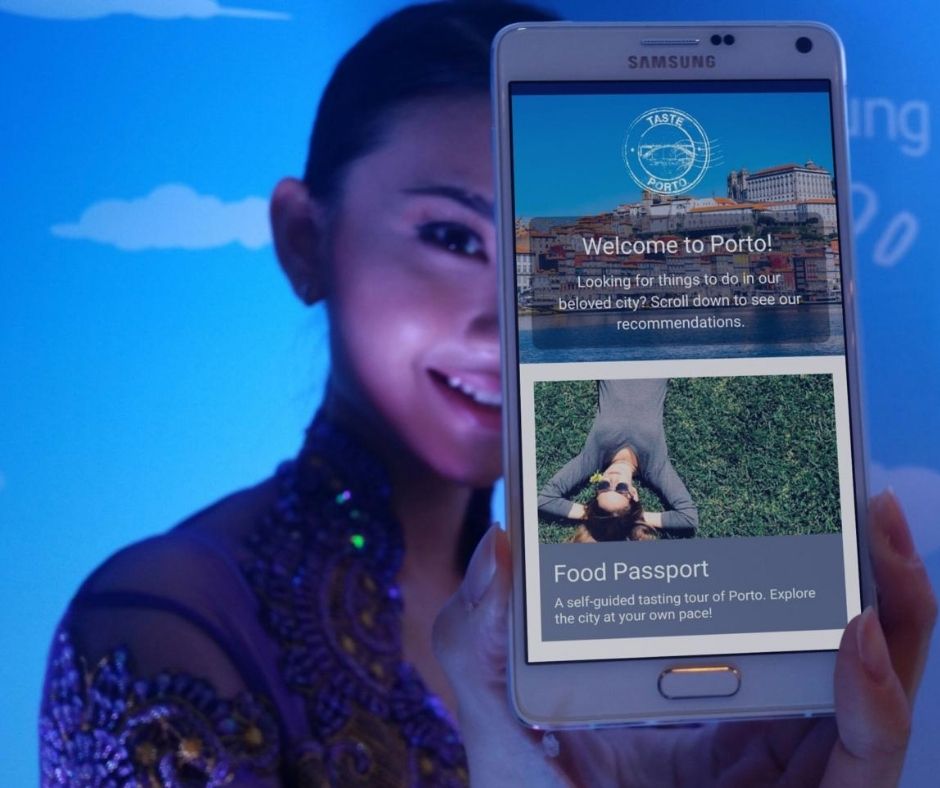 There are 7 main sections in our APP
Food Passport
What to see in Porto
Where to eat in Porto
Nightlife in Porto
Our Food Tours
Traditional Recipes
About us
Let's take a closer look at each section of the Taste Porto APP, shall we?
1. Food Passport
A self-guided tasting tour of Porto. Available in 7 languages: Japanese, Korean, Spanish, English, German, French, and Portuguese. As we previously said, the Food Passport section is available only for paid users. You'll need a Passport code to access this section. Get one here!
Not sure if this self-guided tasting tour of Porto is for you? Well well, here's a quick quiz:
Do you want to walk through the narrow streets of Porto with a self-guided culinary tour?
Do you enjoy going off the beaten tourist path but prefer to set your own pace?
Are you willing to find the hidden secrets of Porto?
Dreaming of tasting the most traditional foods and drinks Porto has to offer?
If you answer YES to any of these 4 questions, our Food Passport is the perfect walking experience for a traveler like you!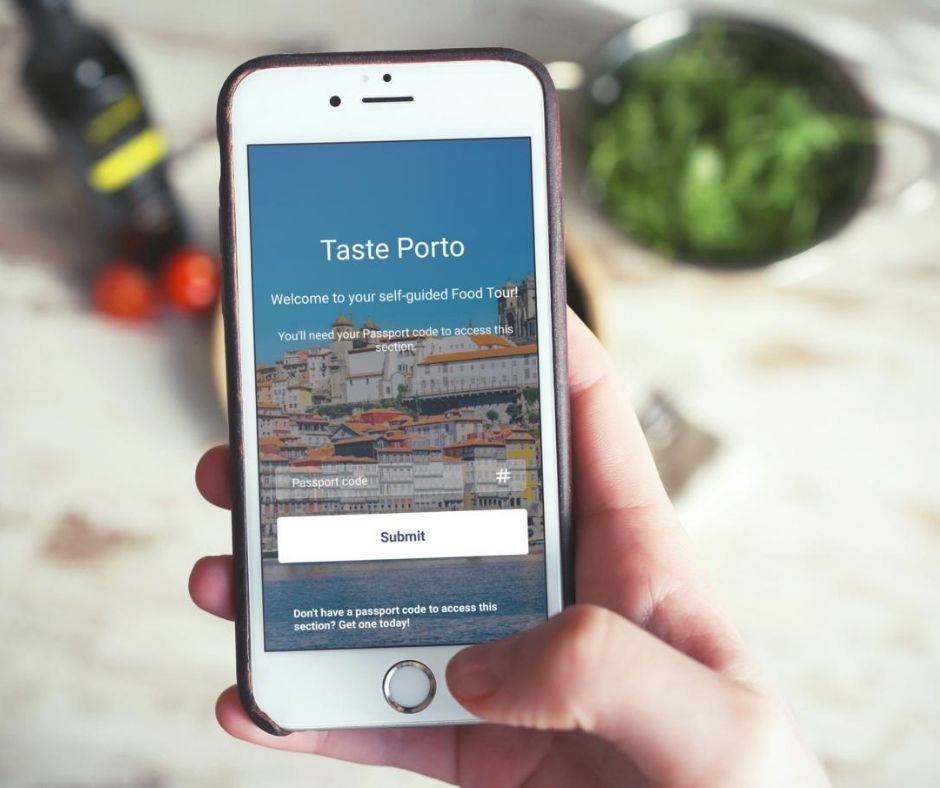 2. What to see
There are many attractions to visit that can be explored responsibly and without crowds. Inside this section, if you swipe to the right, you will find some top tips on how to explore Porto (whether you are staying in town for a day or five).
3. Where to eat
Is the kitchen your favorite room in the house? This might be your favorite section then. Porto may be known for its incredible Francesinha, but there are plenty more amazing dishes to be discovered. Use this section to find your new favorite restaurant in Porto.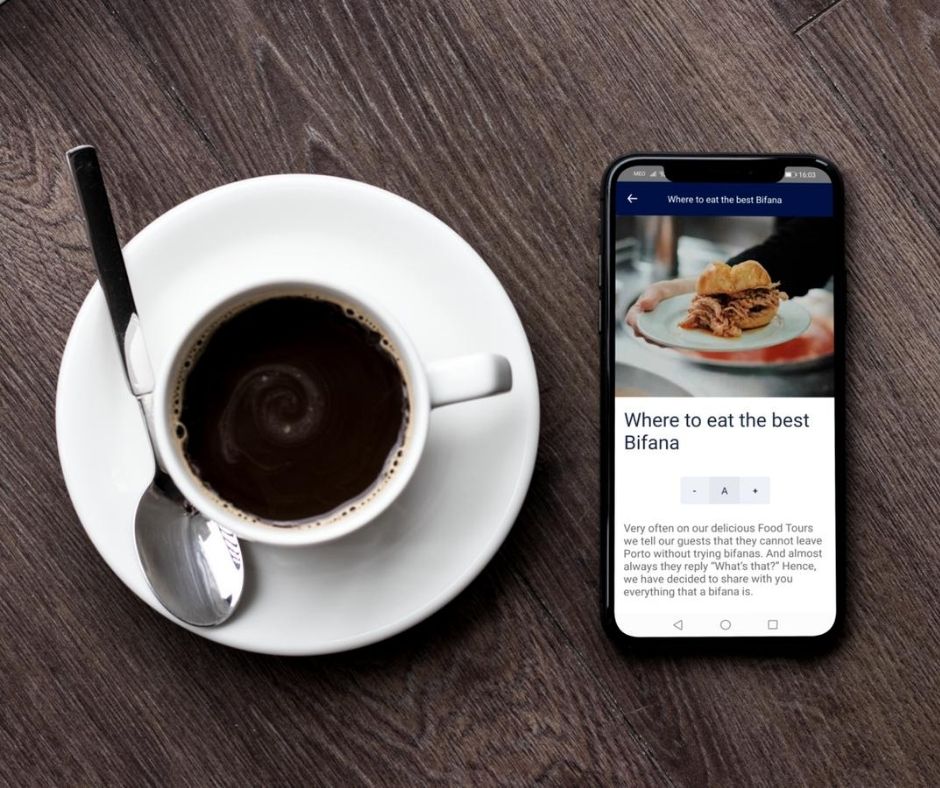 4. Nightlife
Looking for things to do in Porto? Swipe to the right and discover locals tips and recommendations for drinking and dancing until dawn.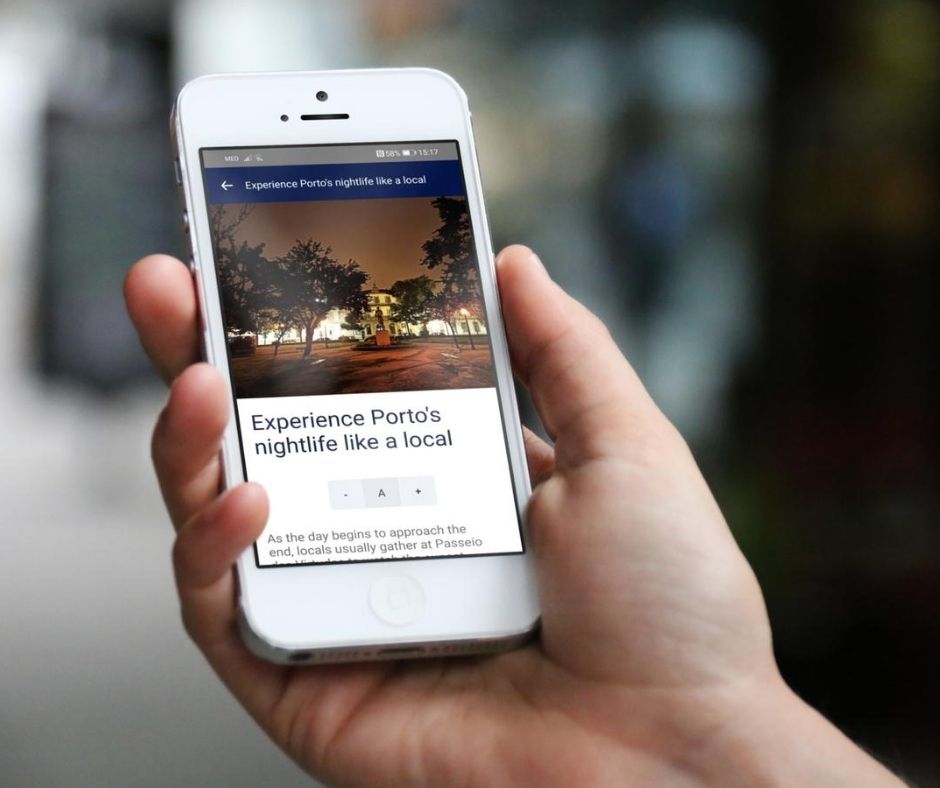 5. Our Food Tours
For the last 7 years, our guests have always told us how memorable their holidays in Porto have been. Come along with us on our journey through the secrets of Porto and get ready to be amazed.
6. Recipes
From our oven directly to yours. Get the most traditional Portuguese recipes delivered right to your home screen.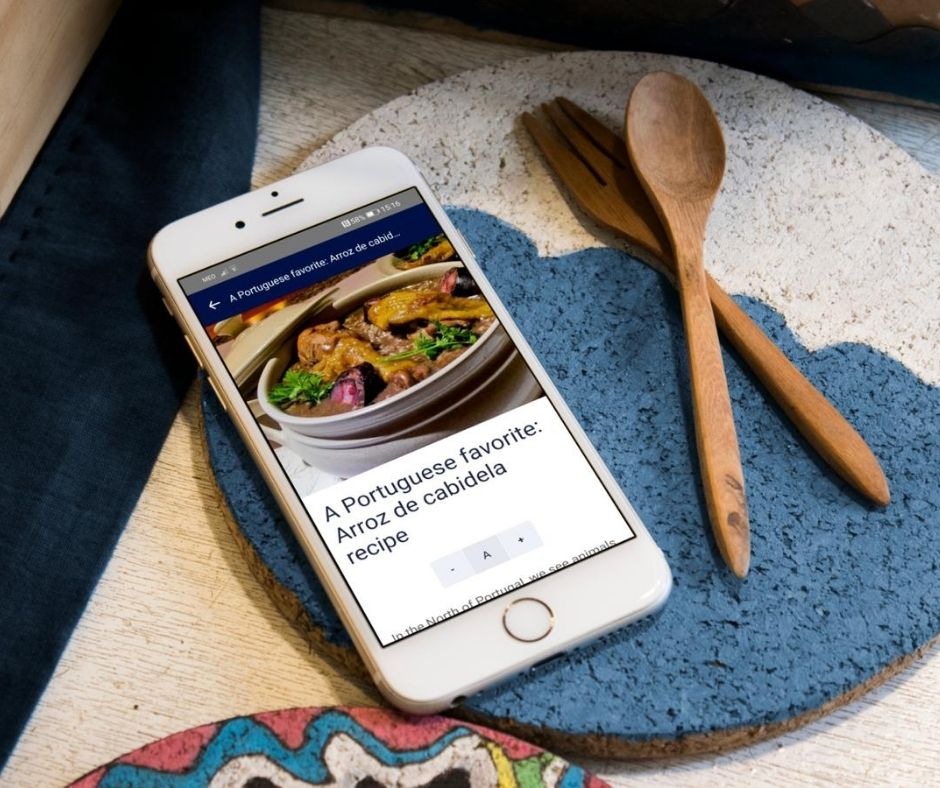 7. About us
You can also get to know the Taste Porto Team in this section. Meet the local Foodies of Porto.
Or take an exclusive sneak peek into our Food and Drink Tours and find out what our guests are saying about us »
You can navigate between the different sections by choosing the Sections tab in the bottom left of the app. From there, you can select which section you would like to explore, and then scroll down through the section's recent article offerings.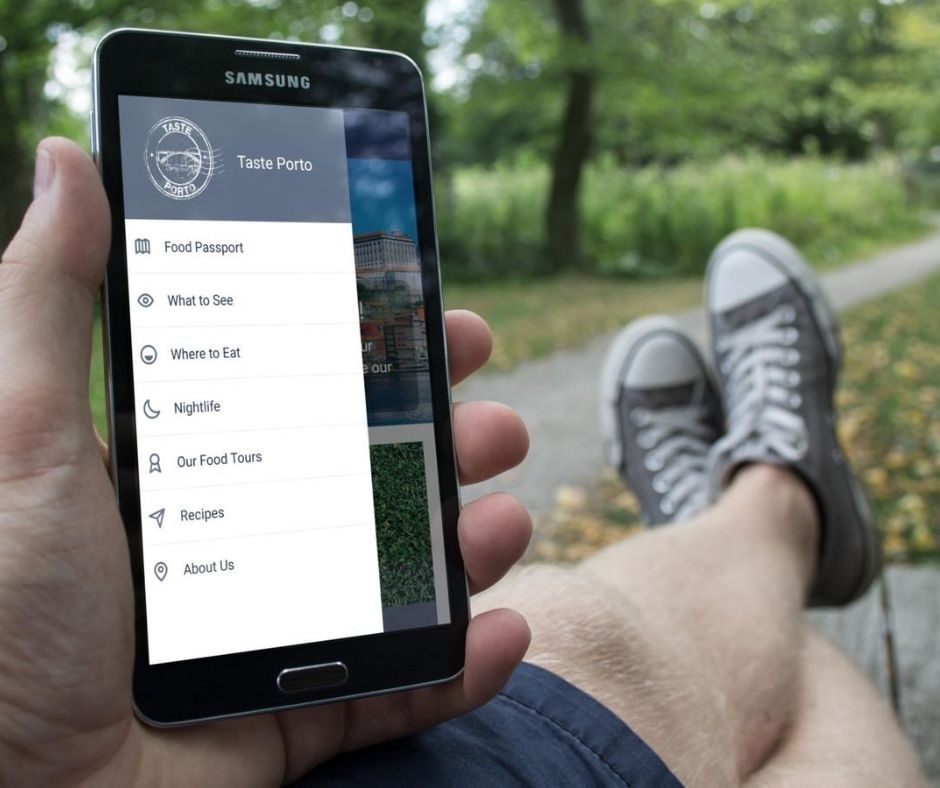 That being said, anyone else just needs a holiday? Now is the perfect moment to book a last-minute trip to Porto. Download the Taste Porto APP now and get ready to discover the real Porto:
Download it for iPhone or iPad | Download it for Android
Have you used the Taste Porto APP yet? What are your initial thoughts?

We look forward to meeting you in Porto.

Cheers!
Taste Porto Foodie Team
Discover Porto's food secrets and have a wonderfully personal experience on our Food & Wine tasting tours
Book now
Don't forget to share this post