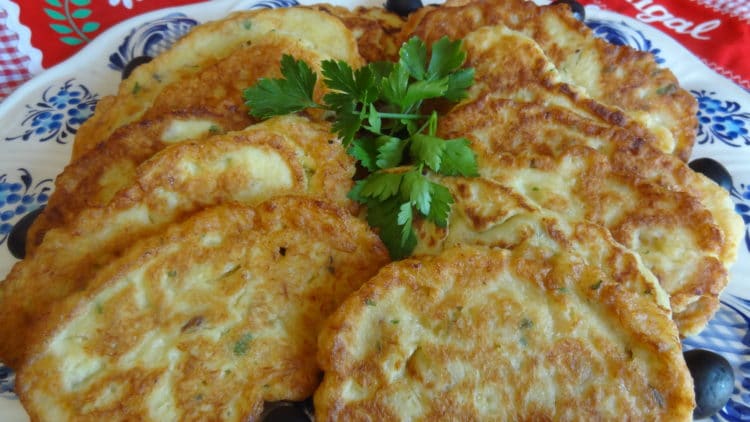 Posted on June 3, 2020
Pataniscas (Salt Cod Fish Fritters) is a delicious typical Portuguese petisco made from a mixture of cod with a dough that contains flour, egg, chopped parsley, onions, and salt. It can be served as a starter or as a main course (usually with a side dish of brown bean rice or tomato rice). It is absolutely mouthwatering either way, we have to admit.
Even though super traditional, it is very simple and easy to prepare the dish, so it is part of the menu all year round. We will easily take them to picnics and family trips as a snack as well. But even more important: Pataniscas is one of the items that can't be missed on a proper Portuguese Christmas table.
In case you have joined our delicious Vintage Food Tour and you're still dreaming about that typical Portuguese petisco – Pataniscas you have tried (one of best in town!), then here's a recipe for you to go back to that moment as many times as you want.
If you haven't joined our food tour (you really should!) but you're delighted with what we can do with salted cod (have you heard we have a recipe for every time of the year?) and you are eager to try it on your own, these are definitely a good start.
Ready to try? Here follows the recipe by Tia Maria, a traditional Portuguese food blogger, that definitely has our approval.
Good luck!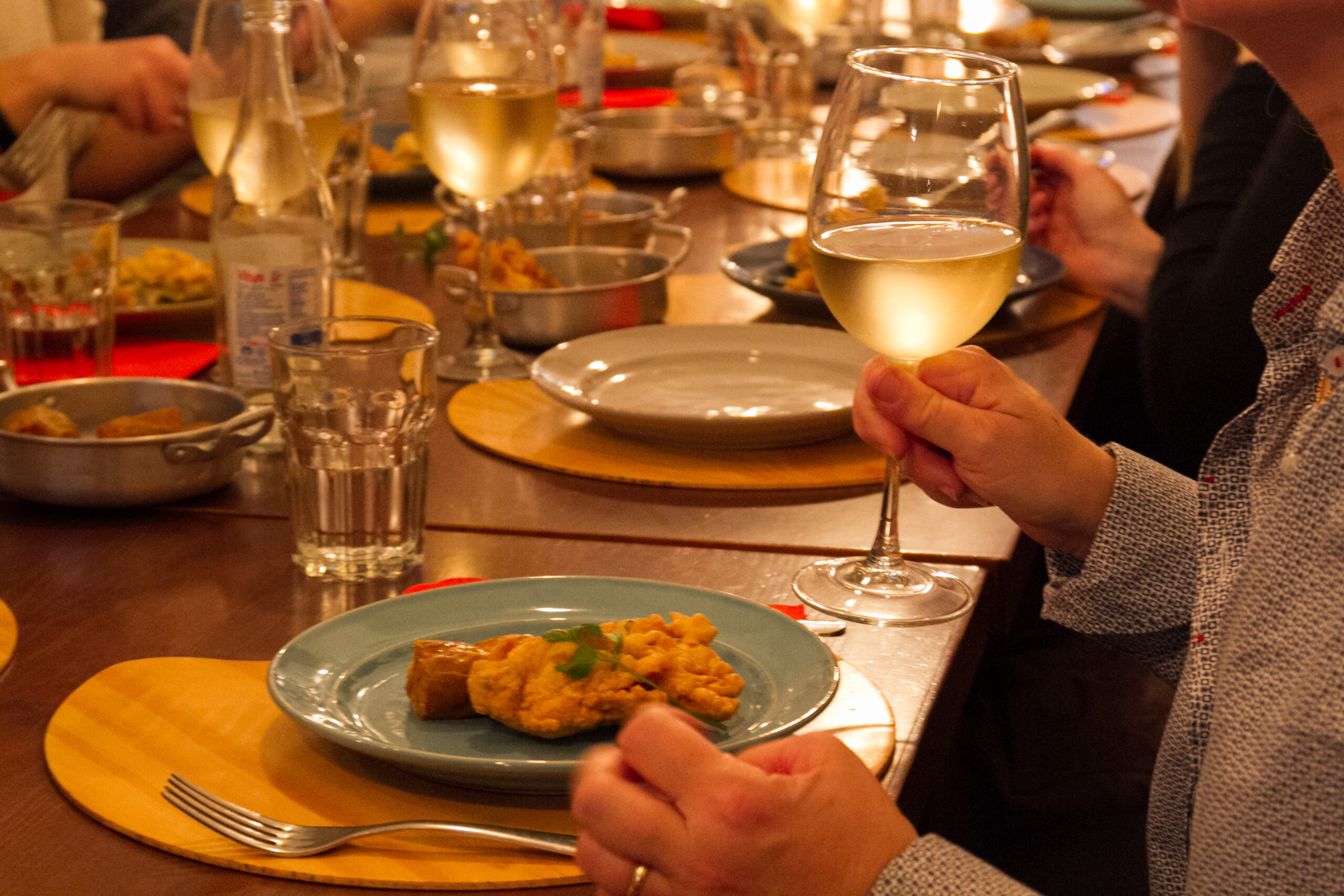 Ingredients:
1 lb boneless Salt Cod (Bacalhau)
4 eggs
1 1/2 cups flour
1/2 small minced onion (or Scallions)
2 teaspoons fresh minced parsley (or 1 tsp dry)
1/4 tsp black pepper
1/2 tsp garlic powder
1 tablespoon olive oil
salt to taste
1 cup of cold water from poaching the bacalhau
1/2 teaspoon baking soda optional
1/4 cup Olive oil for frying
1/4 cup Vegetable oil for frying
Steps:
1. Hydrate the salt cod in cold water for 1-2 days in the refrigerator, changing the water 2 times a day.
2. Boil the salted cod for about 5-8 minutes. Let it cool, and then shred it into flakes. Reserve 1 cup of water and let it cool.
3. In a bowl, mix onion, parsley, salted cod, flour, salt, pepper, garlic powder, and olive oil, and mix it well. Beat the eggs with the cold water and add it to the cod mix. Stir well to incorporate. Add more salt and pepper, as desired.
Note: We like a pancake-like texture and appearance so we make a thinner batter. If you like a thicker style flat cake use less water.
4. In a heavy skillet, add half of both oils to reach 1/4 inch in the pan and heat to medium.
Note: You may use all veg oil, or corn oil if you wish.
5. Test the oil temp by placing a tiny amount of batter in oil. If batter sizzles it's ready to fry in. (If you see the oil begin to smoke, lower the heat.)
6. Spoon a silver dollar size pancake batter into the pan. Pat them down to cook flat into oval shapes to about 1/4 inch. Cook until is golden brown on each side.
7. Place them onto paper towels or use brown paper lunch bags to absorb any grease. Serve hot or cold….Top with squeezed lemon if desired.
And a piece of very wise advice from Tia Maria: Make a double batch because they're better the next day. Here's a video explaining the whole process.
Enjoy our so typical Portuguese petisco and bom appetite!
Taste Porto Foodie Team
Discover Porto's food secrets and have a wonderfully personal experience on our Food & Wine tasting tours
Book now
Don't forget to share this post