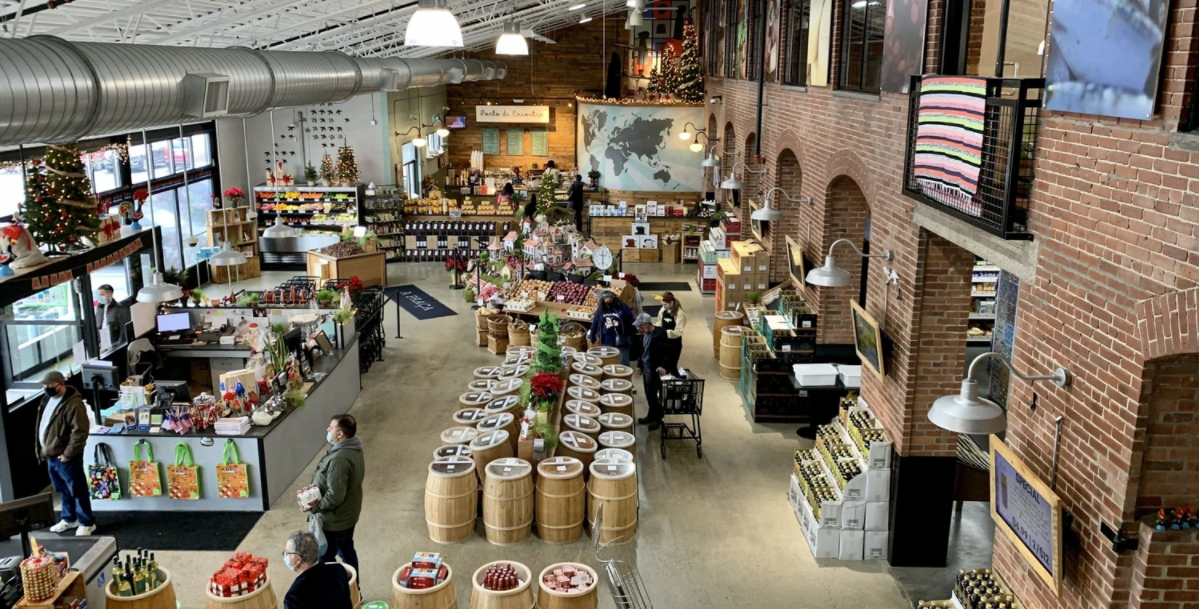 Posted on February 16, 2021
"We've been looking for a place to buy port wine in the US, any idea where I could go?"
"I tried to get some canned sardines from our supermarkets in the UK. But they're just not the same."
"I've just booked a show cooking class with Taste Porto. Where to find the right ingredients for my online cooking class?"
These are some of the most frequently asked questions we get from travelers. Hearing the same questions about portuguese food and portuguese markets requires… a blog post.
Portugal is known on a worldwide scale for its wonderful gastronomy. We are suspicious, but we do believe that Portugal can satisfy all tastes: anytime and anywhere. That's why we've decided to compile a list of Portuguese food markets across the globe (we don't want you to miss a thing!).

From cheeses and sausages to salted cod, lupini beans and more, these fantastic food markets around the world are a treat for the senses. Enjoy!
Portuguese food markets near me
Wherever you're headed now, take a look at our list and see if there's a Portuguese food market waiting for you at your destination. The names and addresses of the supermarkets have been sent by dozens of friends around the world. We haven't tried all of these food markets. If you'd like to add your feedback, e-mail us: [email protected]
Help us to keep this page up-to-date, will you? Here we go!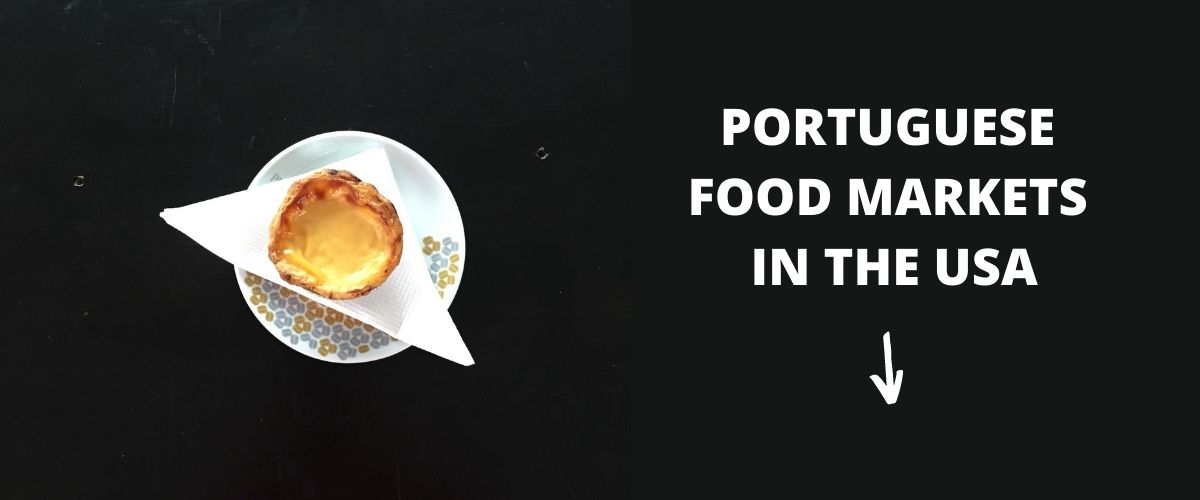 Portuguese food shops in the USA
1. Portugalia Marketplace
Portugalia Marketplace is the home of fresh fruit and produce, award-winning portuguese cheeses, specialty groceries and various meats, seafood and let's not forget our Faithful Friend: Bacalhau (codfish).
If you're in the New England area, you can visit Portugalia Marketplace's bricks and mortar store in Fall River, MA. This space has been lovingly restored to offer a one-of-a-kind shopping experience. If you're not in that area, worry not: they offer a good mix of home delivery options throughout all states. Check it out!
Website: portugaliamarketplace.com
Address: 489 Bedford Street. Fall River, MA 02720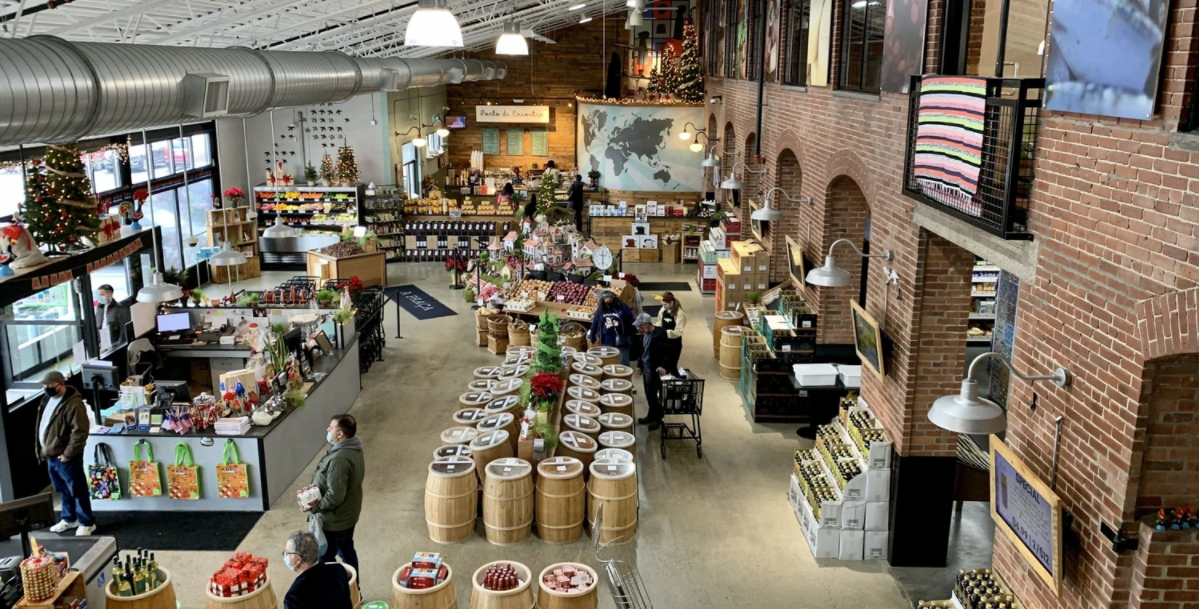 2. Valentina's Portuguese Market
Valentina Market takes pride in bringing a taste of Portuguese cuisine to New England (since 1984); and now to the entire country through their online retail store.
Our American friend who recommended this market says he hasn't been to this portuguese shop in a few years, but he remembers they had delicious pastries. We are not surprised since Valentina Market works with the best importers for only top quality and delicious portuguese goods. Go there and give us your feedback!
Website: valentinasmarket.com
Address: 888 central st. Lowell MA 01852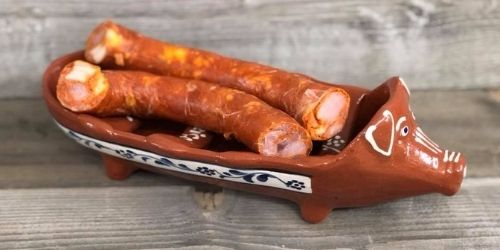 3. Other portuguese food markets in Massachusetts
Did you know that Massachusetts has more Portuguese residents with ancestry from Portugal than any other state in the United States? That's the main reason why this list does not end here. Check these portuguese food markets as well:
Chaves Market
Website: www.chavesmarket.com
Address: 49 Columbia St, Fall River, MA 02721

Casa Do Bife
Website: www.facebook.com/casadobifemarket
Address: Market inc. 51 Franklin St, Quincy, MA 02169

Amaral's Central Market
Website: www.facebook.com/AmaralsCentralMarket
Address: 872 Globe St, Fall River, MA 02724

Açores Market
Website: www.acoresmarket.com
Address: 303 William St, Fall River, MA 02721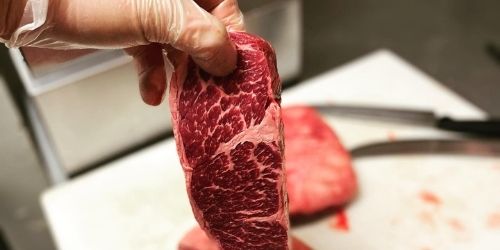 4. Fernandes Sao Jorge Linguiça
Off to California! If you're looking for Portuguese foods in California "Fernandes São Jorge Linguica" is your ultimate one-stop-shop. Here you'll find all the usual shopping suspects you'd expect to find in a portuguese traditional market: cheeses, sausages, crushed peppers, juices, flour, olive oils, cookies, salted cod, bacon, marmalade, hot sauce, tuna, rock salt, lupini beans… This portuguese market also sells a collection of authentic Portuguese pottery for the enjoyment of the customers. Don't miss it!
Website: portuguesefoodtracy.com
Address: 4220 Commercial Dr Tracy, CA 95304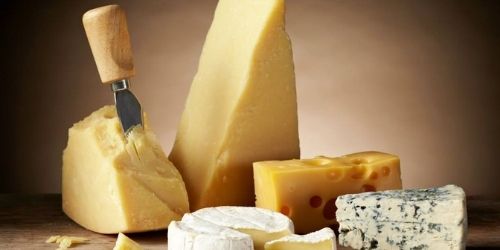 5. Next stop: Seabra's Market in New Jersey
There are many portuguese markets in New Jersey, but Seabra's Market might be the most popular.

It was founded in 1971 by a Portuguese immigrant named Americo Nunes Seabra. He immigrated from Portugal in 1967 with his wife and six children in search of the American Dream.
If you are too busy to go grocery shopping, simply call their team and request your groceries and they can deliver them right to your home. How amazing is this?
Website: www.seabrasmarket.com
Address: 64 Pacific St. Newark, NJ 07105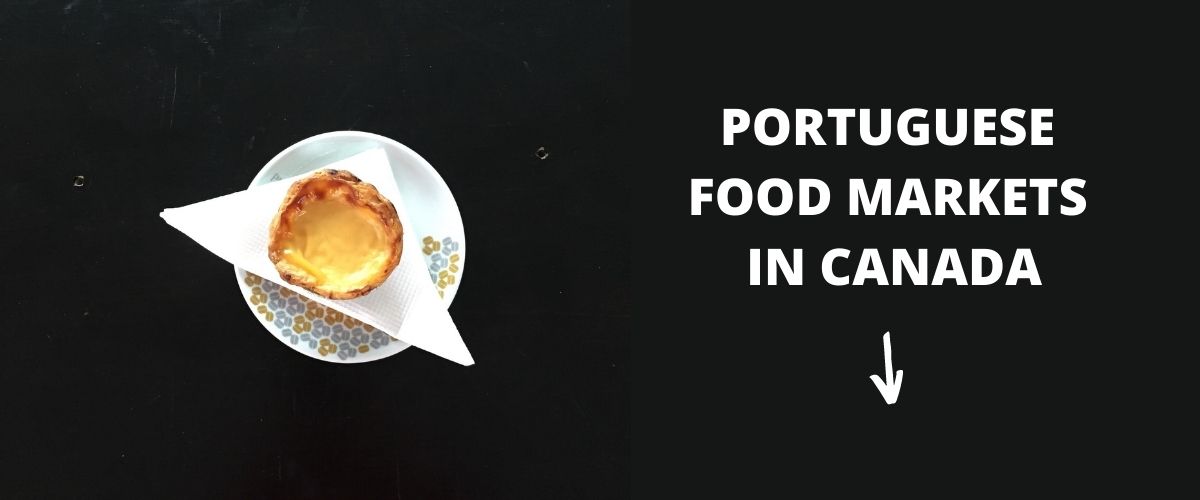 Portuguese food shops in Canada
1. Shop Portuguese
At Shop Portuguese they strive to bring you the best of Portugal and its inspirations. If it's portuguese, they have it: from Linguiça to Bolo Levedos, home goods and even funny T-shirts. Some portuguese products like t-Shirts, sweatshirts and hoodies ship free within Canada, but all other products at the moment do not qualify for free shipping.
You'll be surprised at what you find in the online shop! Also, at Shop Portuguese you can pay in Canadian dollars.
Website: shopportugueseca.com
Address: 192 Anawan St, Suite 601 Fall River, MA 02721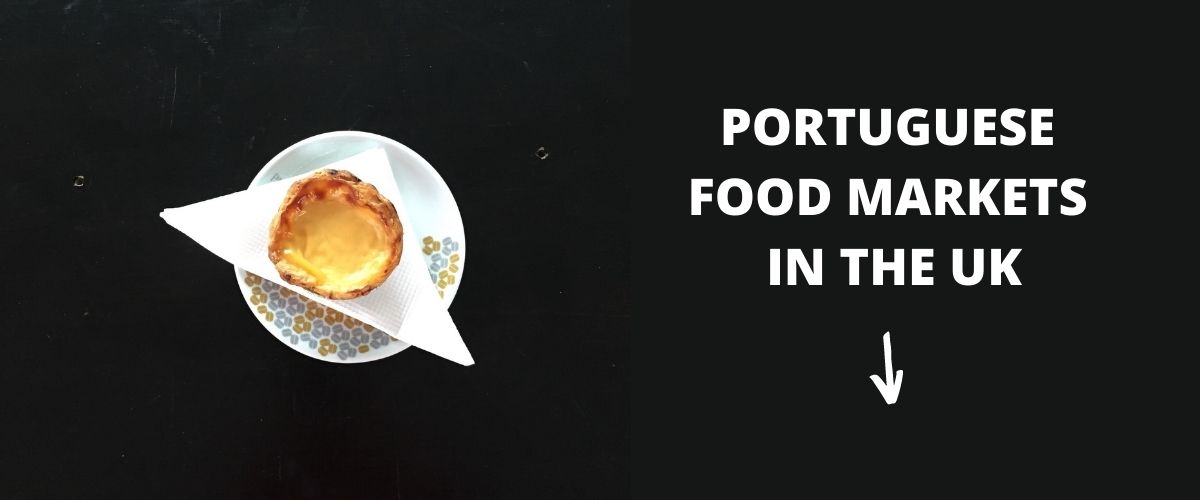 Portuguese food shops in The United Kingdom
1. The Portuguese Store
The Portuguese Store is an online supermarket, based in Derby, right in the center of the country, which helps you to get your order anywhere in the UK – quickly and efficiently. Minimum order value: £25.00 plus delivery. Enjoy, portuguese food lovers!
Website: theportuguesestore.co.uk
Address: Online only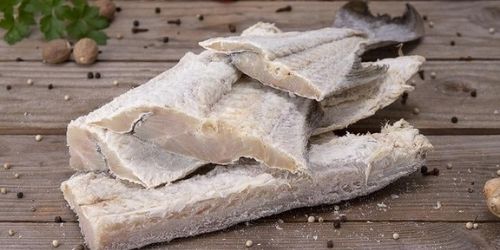 2. Lusus Wines
The Lusus's Team has spent over 12 years exploring Portugal and discovering distinct wines for pleasure. One day they thought: "why not bring these hidden gems to the UK market for all to enjoy?". And that's exactly what they did.
Website: www.lususwines.co.uk
Address: Online only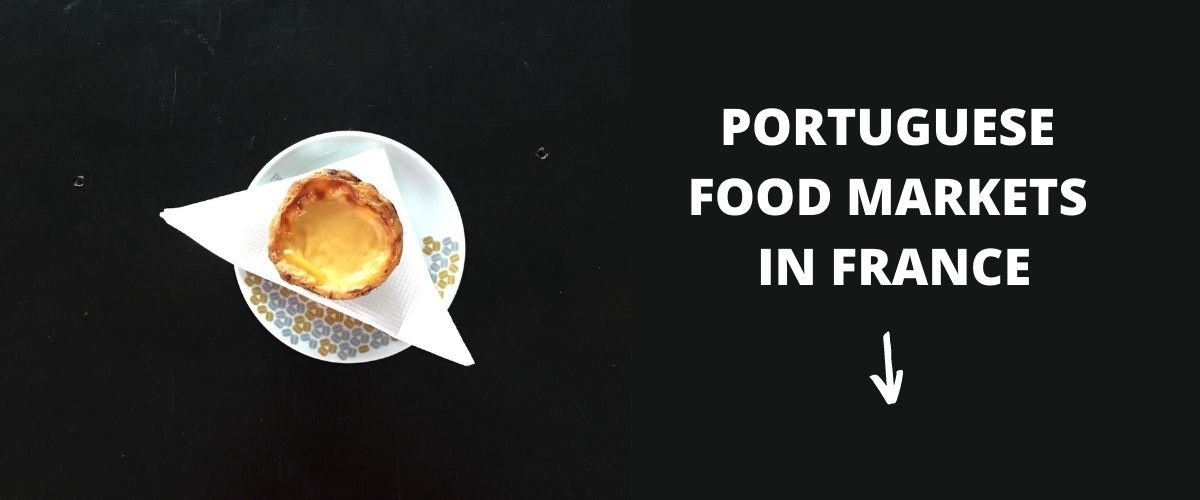 Portuguese food shops in France
1. Primeurs and other food markets in France
In France, just outside Paris, there's a portuguese shop market called Primeurs. We don't think they deliver at home, but they might have a take-away. Don't be shy and contact them. Here are the information details you need:
Website: ace-participations.fr
Address: 625. Avenue Maurice Thorez à Champigny sur Marne (94500)
We were not surprised to find out that France has plenty of portuguese markets. Here are other top choices in the country:
PrimLand Romainville
Website: primlandromainville.fr
Address: 88 boulevard Edouard Branly 93230 Romainville

Comptoir Saudade
Website: www.petitscommerces.fr/page/comptoir-saudade
Address: Rue de La Jonquière, 75017 Paris, France

Les saveurs du Portugal
Website: lessaveursduportugal.net
Address: 3, rue de Rushmoor 92190 Meudon

Transmontana
Website: www.boutique-transmontana.com
Address: 8 rue des fusillés de la Résistance – 92800 Puteaux

Les halles du Portugales
Website: www.leshallesduportugal.com
Address: Rue des Anciennes Cristallerie 94600 Choisy-le-Roi

Spécialités Portugaises
Website: specialites-portugaises.com
Address: 28A Rue du Fumérian 30129 Manduel, France Métropolitaine

L'Épicerie Portugaise de Frangy
Website: www.lepicerie-portugaise.fr
Address: 554 Allée de la zone des Bonnets. 74270 Musieges/Frangy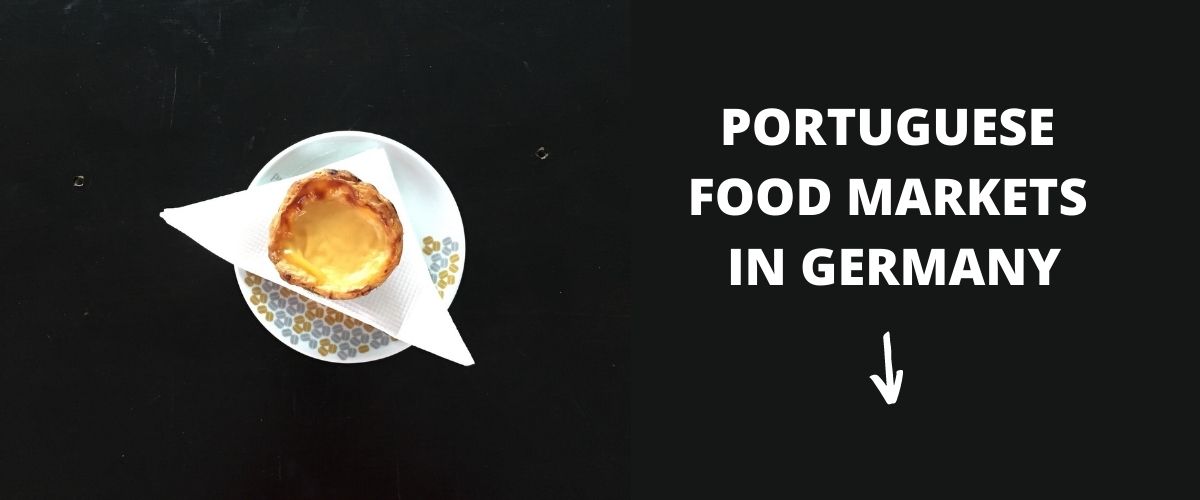 Portuguese food shops in Germany
1. Casa de Portugal
Step 1: Copy and paste this link into your browser address bar: www.casadeportugal.de
Step 2: Start drooling instantly.
That's right! Casa de Portugal had us drooling at first sight. At this food market, the real pleasure lies in pulling up a chair and sampling the portuguese delicacies. This store is in Frankfurt and is quite popular.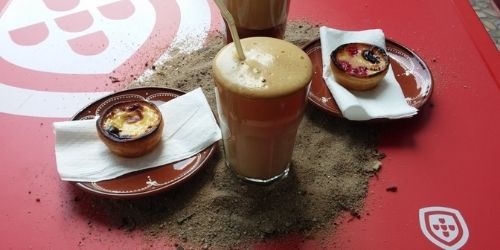 2. SUL Portugal
Let's start with SUL Portugal. One look-around this food market reveals exactly why Portugal is known as Europe's best destination for foodies. Go there and enjoy! If you're based in Hamburg, we do have 3 more portuguese food markets to share with you. Continue reading.

Website: www.sulportugal.de
Address: Jaffestr. 10 21109 Hamburg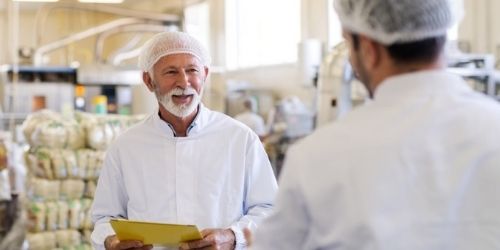 3. Comercio Lagos
There's also Comercio Lagos, a small but popular place with Portuguese and Brazilian food. They don't have a website, but here's the address:

Address: Louise Schroeder Straße 26, 22767, Hamburg, Deutschland.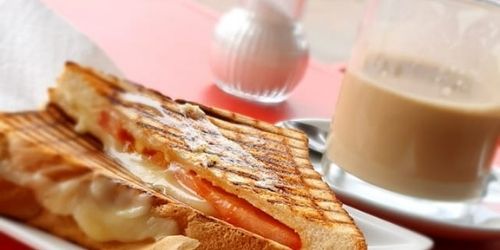 4. Ola Maria
For a history lesson in traditional portuguese cuisine, look no further than Ola Maria. Let us know if you ever visit this portuguese market!

Website: www.olamaria-hamburg.de
Address: Poolstrasse 20 20355 Hamburg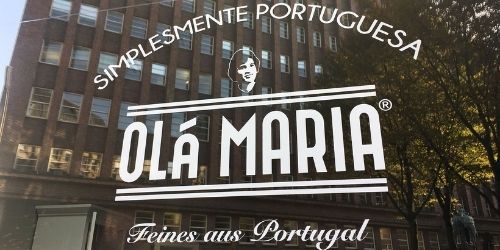 5. La Torre GmbH
Finally, La Torre GmbH is also not to be missed. If you are into portuguese food, this seems like the right place to be.

Website: www.la-torre-hh.de
Address: Lagerstrasse 36. 20357 Hamburg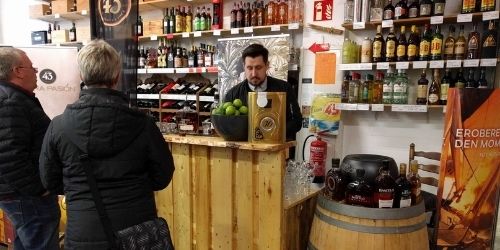 6. Casa dos Sabores
Let's say goodbye to Germany with an amazing homemade Pão-de-Ló at Casa dos Sabores, based in Munich. They have more than 2300 portuguese products and these numbers are increasing every day. Whether it's Bacalhau, canned food, portuguese wines, beer or cheese, you'll find what you are looking for in this portuguese market.
Website: www.casa-dos-sabores.de
Address: Schwanseestraße 3, 81539 Munich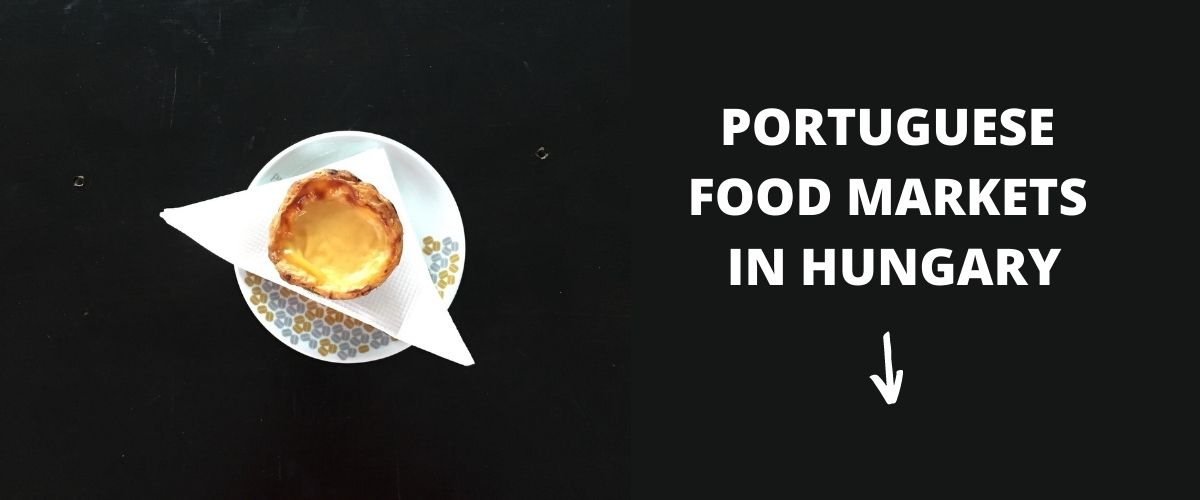 Portuguese food shops in Hungary
1. Lisboa Pastry & Bakery
Welcome to Lisboa Pastry & Bakery! Lisboa Pastry & Bakery is on a mission to bring the pastry & bakery culture of Portugal to Budapest. You can find them in the city center of Budapest. Daily pastry and bakery products – a great stop for snacking.
Website: www.facebook.com/lisboapastry
Address: Holló utca 12 Budapeste, Hungria 1075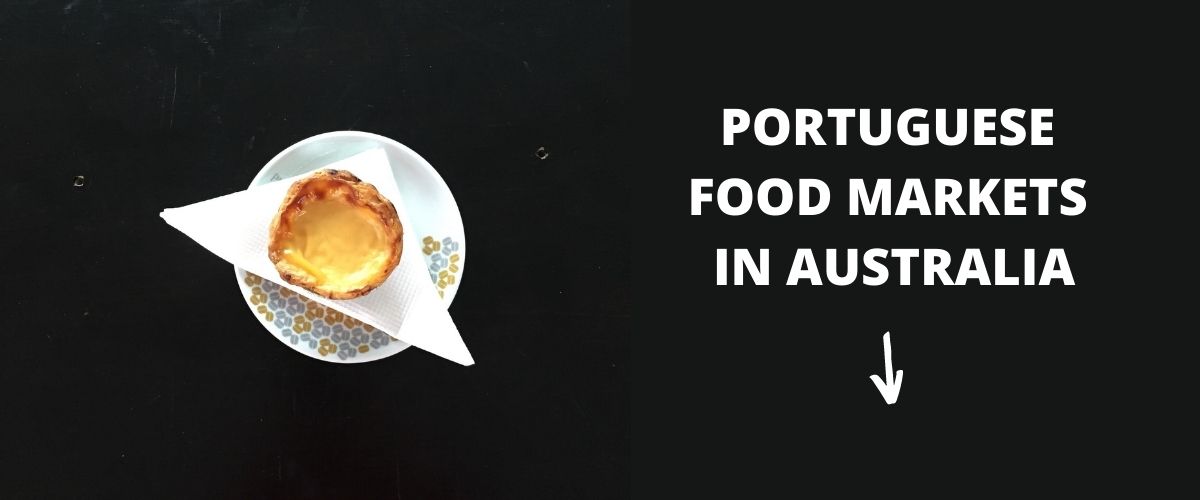 Portuguese food shops in Australia
1. Casa Iberica
Jose and Alice de Sousa opened Casa Iberica in 1975. Their aspiration was to create a quaint, small corner specialty store that had the ambiance, smell and taste of the land they left behind: Portugal. The original owners still run the business and invite you to go to Casa Iberica to get everything you need for your online cooking class with Taste Porto.
Website: www.casaiberica.com.au
Address: 24-26 Hughes Street. Yarraville Victoria 3013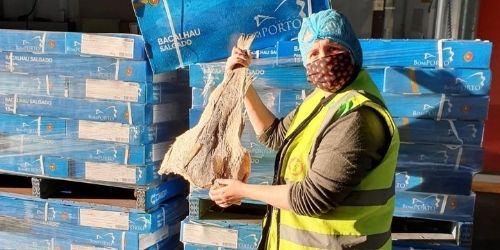 Warm foodie regards,
Taste Porto Team
Discover Porto's food secrets and have a wonderfully personal experience on our Food & Wine tasting tours
Book now
Don't forget to share this post